When Forever Collectibles rebranded itself as FOCO, one of the product categories they kept and populated with pop culture awesomeness was Eekeez, mini tiki totem figures.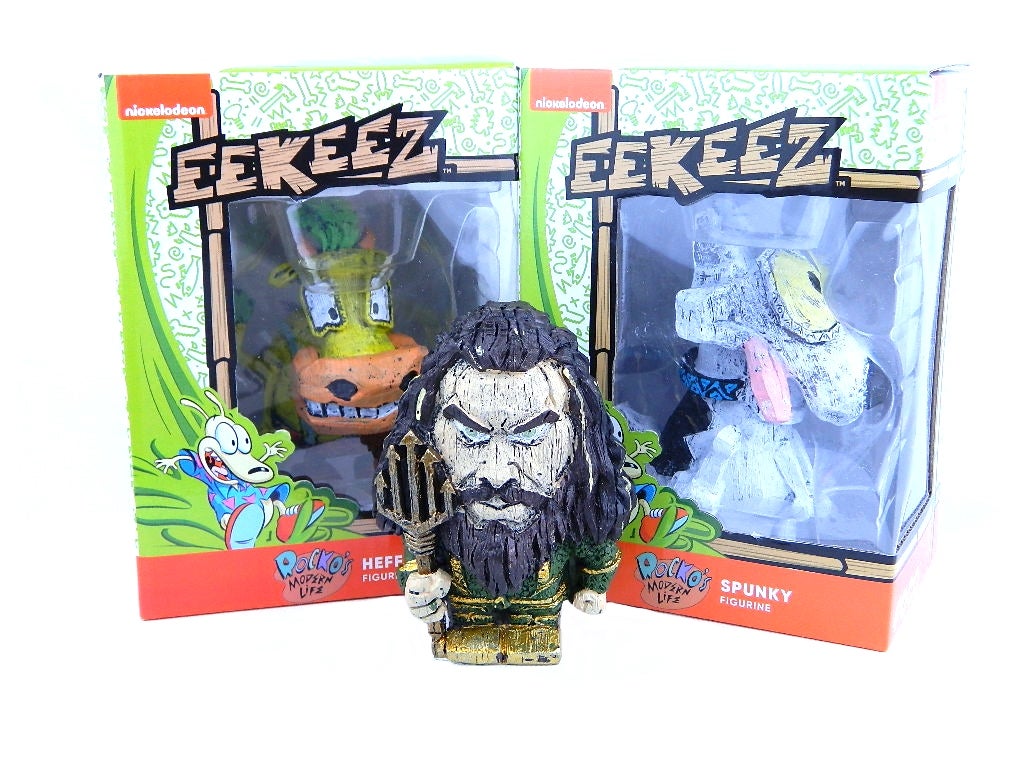 The name itself is fun and unusual; the type of name that sticks your head (Despite the challenge I find in typing it. It's all those damn 'E's). While I have never asked where the name Eekeez came from, I gather that the 'eek' invokes 'Eek! A Mouse!' – the expression of surprise invoking the figure's small, approximately 4-inch collectible size. The 'eez' attached to the end sonically brings to mind 'tiki'. On it's own, Eeekeez is rather abstract. However, when used visually in conjunction with the actual product, Eeekeez makes more sense. Am I overthinking a name? Perhaps, but you do have to admit the name Eekeez is the first thing that jumps out at you (As in my conversation with my wife – Me: "Hey hun, I'm reviewing some Eekeez!" Wife: "What the heck is an Eekeez?").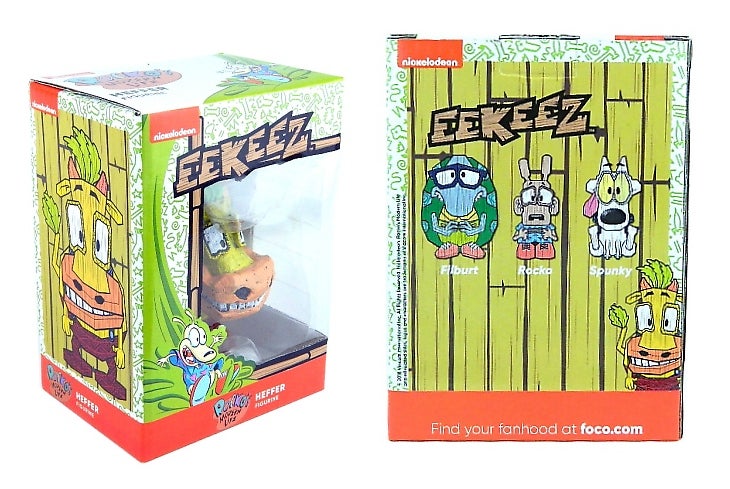 Clever branding aside, we're here to talk about toys. As mentioned, each Eekeez stands a squat 4-inches tall and, depending on the license, comes handsomely packaged in either a closed square window box or a more rectangular open box. To introduce me to the world of Eekeez, FOCO sent along some samples from the animated Nickelodeon series Rocko's Modern Life and Aquaman from DC's Justice League movie. Eekeez retail for anywhere between $12-$15, a great value for what I'm about to describe.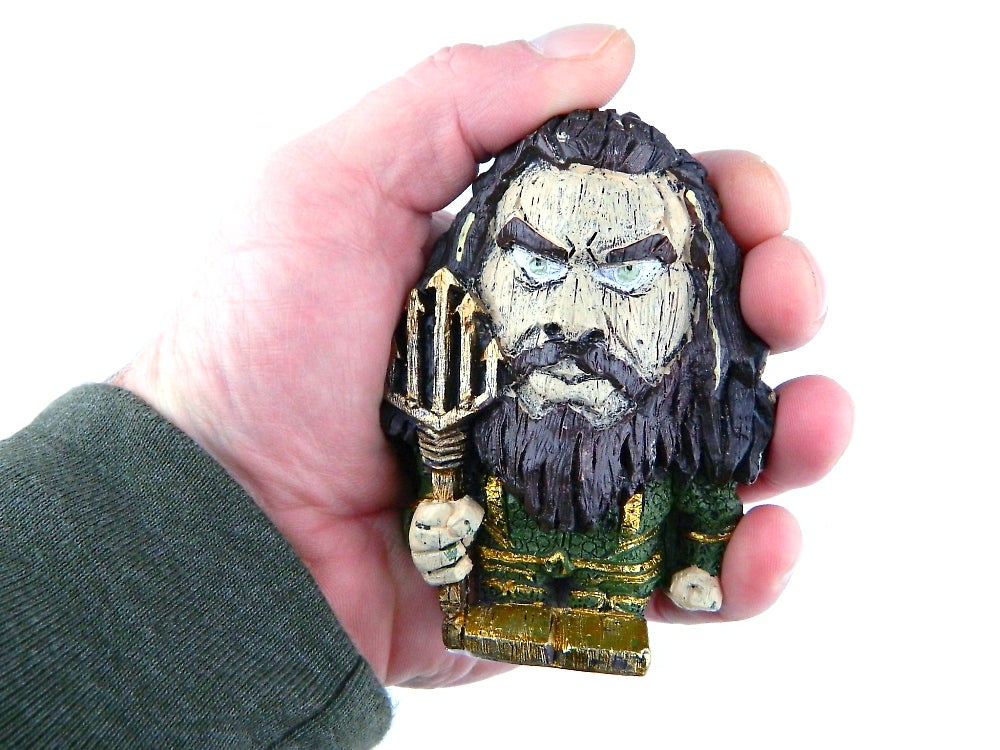 While most toys at this price point are made of plastic, Eekeez are constructed of a hard resin. They're not a brittle statue resin, but a dense material that'll take some punishment. They have a nice heft to them, fitting snug in the palm of your hand.

The main selling point of Eekeez, however, is their unique styling. These guys look like they are roughly carved out of wood, just like a real totem. It's as if an island of mega geeks started worshiping pop culture icons like DC Comics and Nickelodeon and created mini effigies to idolize them. Oh wait, we already DO that!

That tiki totem styling continues on Eekeez with their fantastic paint apps. The colors pop on these lil' guys, especially on Heffer and his bovine yellow. I also dig the metallic gold used on Aquaman and the soft pastel yellow eyes on Spunky. A black wash really ties it all together, bringing out all the wonderful sculpted lines and 'wood grain'. Again, it's quite amazing how much these things look like wood.

The bottom line is Eekeez look awesome… if you don't mind some artistic liberties taken with your favorite license. I know I'm down with it. I've said it time and time again: there's only so many hyper-realistic collectibles of a particular property I can buy until I get bored with it. I love whimsy and creativity injected into my collection. Collecting is suppose to be fun, right?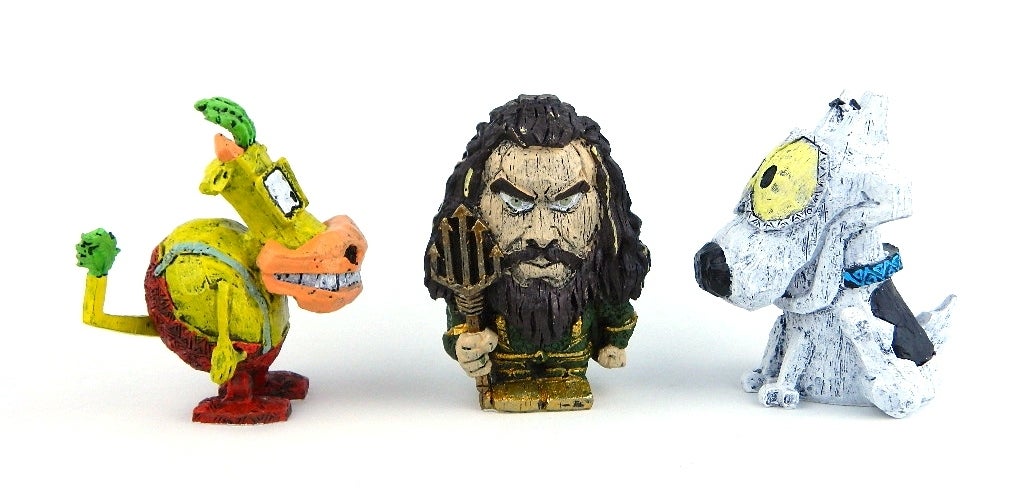 FOCO has an Eekeez license for everyone, including even more Nickelodeon cartoons, such as Spongebob Squarepants, our heroes in a half-shell, the Teenage Mutant Ninja Turtles, and other DC superheroes, including Batman, Superman, and Wonder Woman. Check out FOCO's full Eezeez lineup for sale on their website HERE. At around $15 a pop, these make an excellent gift idea (for yourself)!
In addition to purchasing them directly through FOCO, Eekeez can be had at many fine retailers, including BigBadToyStore.com and Toynk.com!
COMING NEXT WEEK: FOCO – Making A Better Bobble!
Scroll on for more photos!
Review and Photos by Jeff Saylor
Review Samples Courtesy of FOCO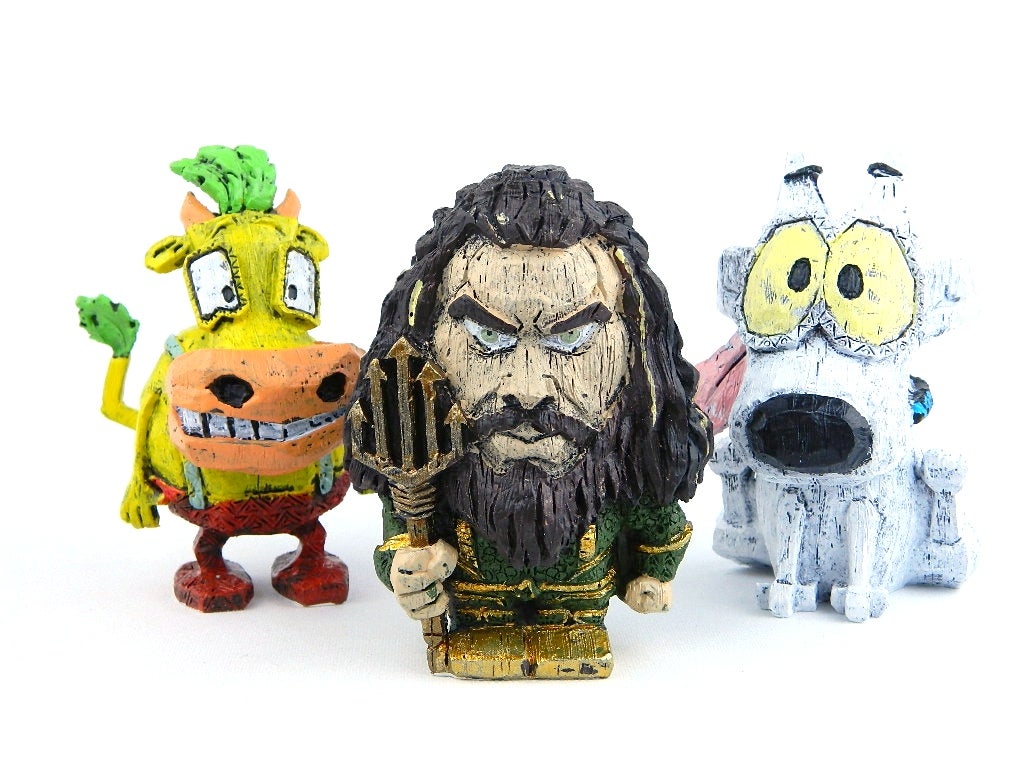 [See image gallery at www.figures.com]
---
Keep up with all the latest toy news by following Figures.com on Facebook and Twitter!
To buy action figures, take a look at Hobby Link Japan, BigBadToyStore.com, TheToySource.com, Toynk.com, BriansToys.com, ToyWiz.com, and EntertainmentEarth.com.