Hasbro took the collecting world off-guard earlier this week, when they announced Hasbro PulseCon 2021 out of nowhere and followed it up with the exclusive Marvel Legends Retro Venom figure. But the surprise level of that reveal was NOTHING compared to the one dropped today! The other relevant 2021 Hasbro PulseCon Exclusive is one that I can't imagine anyone in the universe could have predicted: Marvel Legends MODOK World Domination Tour set with Nextwave's… ELVIS MODOK and The Captain figures!?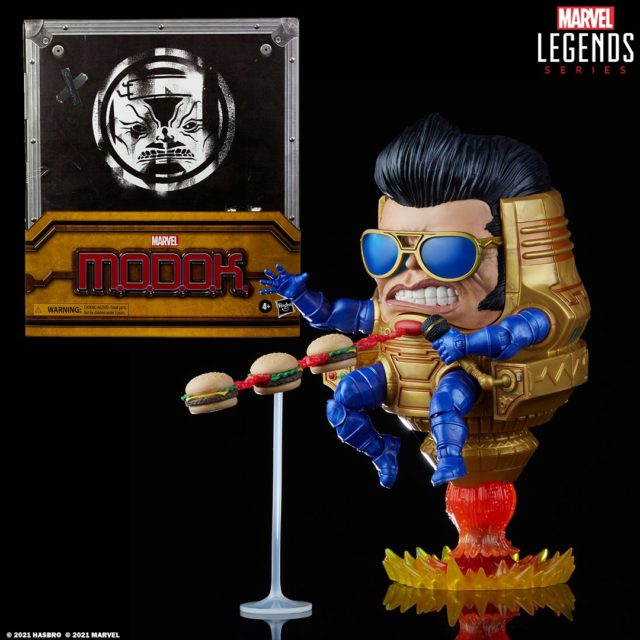 Alright, raise your hands of any of you out there reading thought there was a chance we'd be getting a MODOK figure dressed up like Elvis as a convention exclusive this year. The number of people who aren't lying and have their hands raised is precisely zero, because Hasbro has managed to pull out one of the–if not the number one–most unexpected and bizarre sets ever in honor of this year's 2021 PulseCon.
This set was most likely originally slated as a SDCC 2021 exclusive in case San Diego Comic Con wasn't cancelled, but since it was, collectors everywhere will be getting a crack at it online instead! Let's have a looksie at this truly weird offering…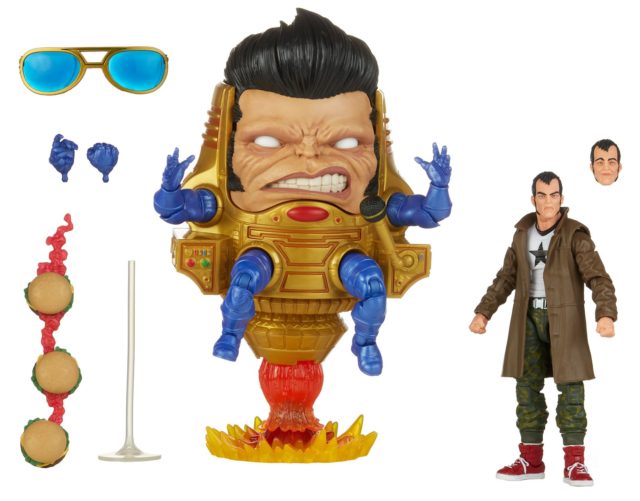 For those who have never read the Nextwave: Agents of HATE comic book series by Warren Ellis, toward the end of the series an Elvis MODOK quartet created by the evil Beyond Corporation (comprised of Beyonders, of course) is encountered and defeated by the Nextwave squad.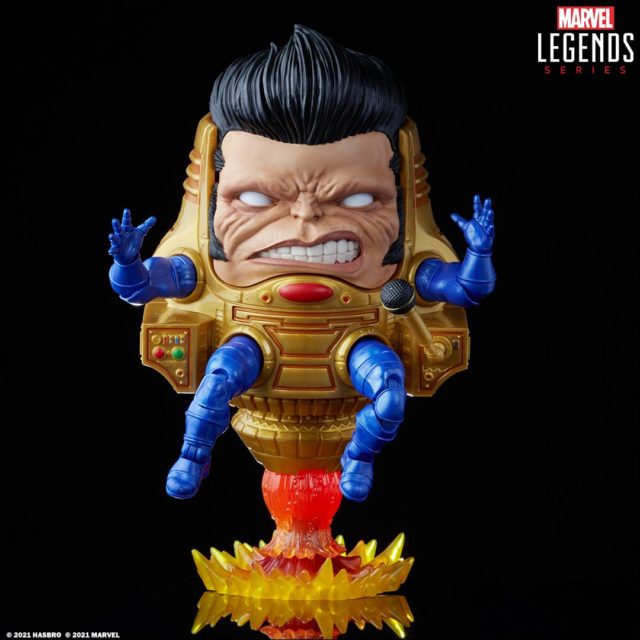 The whole of the Nextwave comic book series is pretty insane and it was up for debate for a while if it was canonical at all, but it was confirmed a couple years ago that Nextwave—and thus these MODOK Elvis lookalikes—are in fact a real thing that happened in the 616 Marvel Comics universe. The more you know—!!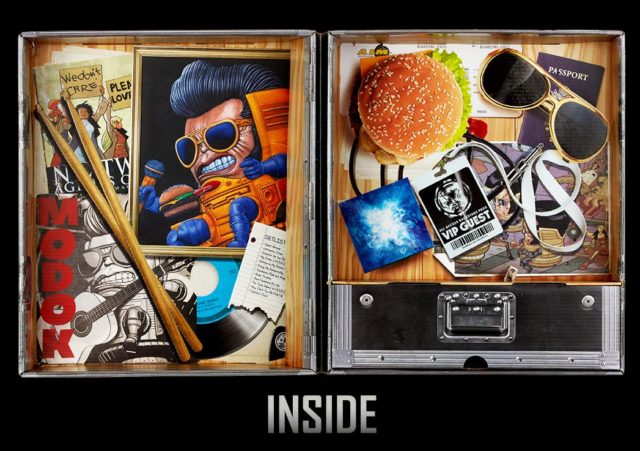 In honor of this unbelievably zany comic book series, Hasbro is doing the deep cut with their second Pulse Con 2021 Marvel Legends Exclusive and giving us a two-pack of Rock N Roll MODOK (what Hasbro is officially calling this variant) and The Captain (another character created in the Nextwave comic book series).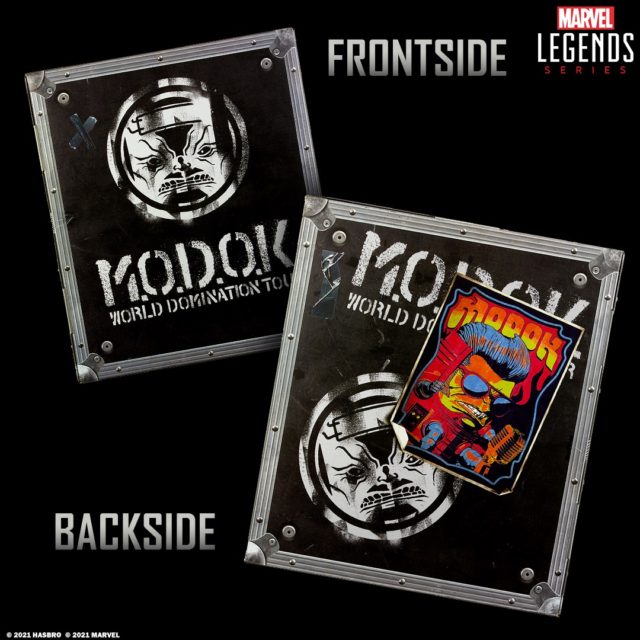 Marvel Legends Rock N Roll MODOK is truly one of the wackiest things that has ever—ever—been released in this line, easily making Pirate Deadpool look normal. With his slicked-up black Elvis hairdo, sunglasses, microphone and Cheeseburger beam, this is sure to be a conversation piece in anyone's collection, that's for sure.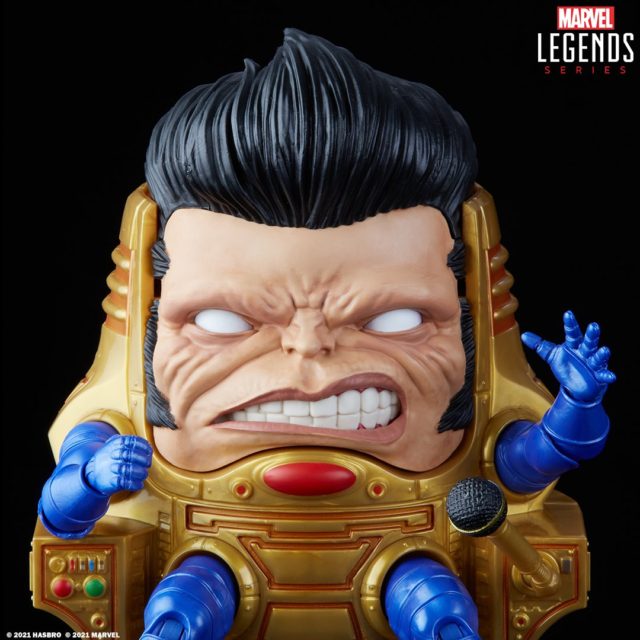 I think it was impractical to believe that Hasbro wouldn't find a way to reuse some of that unique tooling from their new M.O.D.O.K. Legends figure released earlier this year, but I have to admit that this is NOT a potential parts reuse that I would have guessed in a million years. Points for creativity, Hasbro design team!!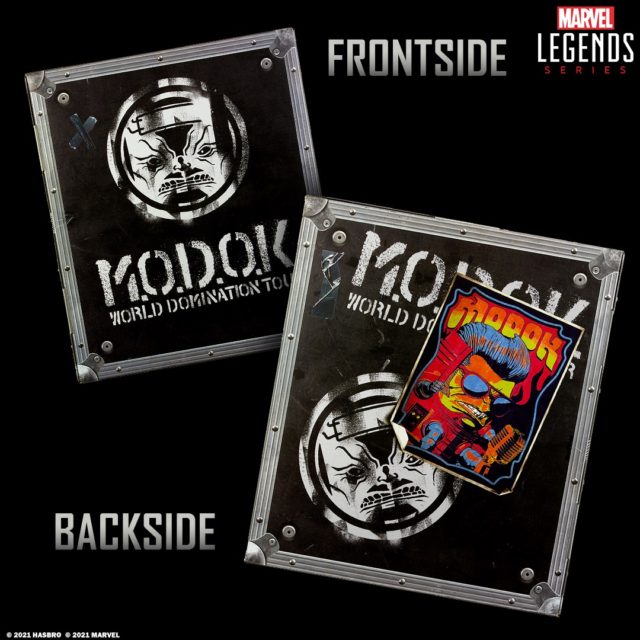 And hey–collectors often complain that they don't want limited exclusives to be must-haves that everyone will want and need for their collections–and this definitely fits the bill of being for die-hard fans only.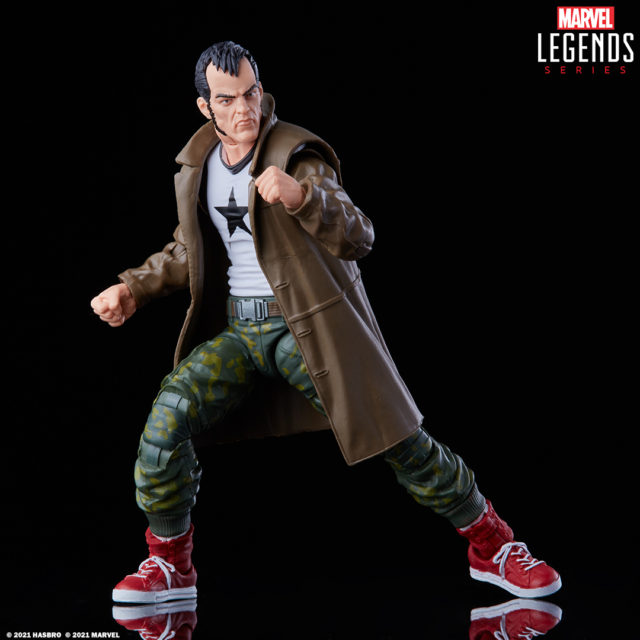 Some Nextwave fans are sure to be cheesed off that the Marvel Legends The Captain figure is exclusively available in this con exclusive set, but this is a character that was legitimately never going to be at mass retail (ever).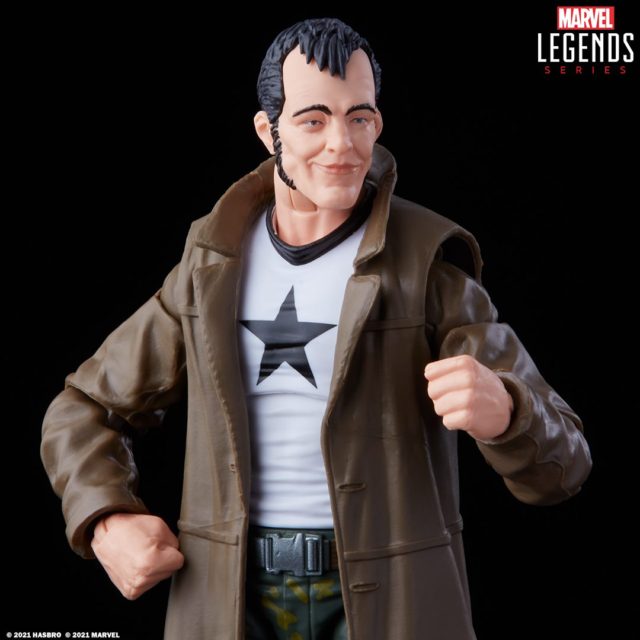 The Captain has interchangeable angry and smirking heads, and both express sides of his colorful personality nicely. Fans of this niche character will be happy with this action figure's existence, even if he does end up being a bit expensive and hard to obtain.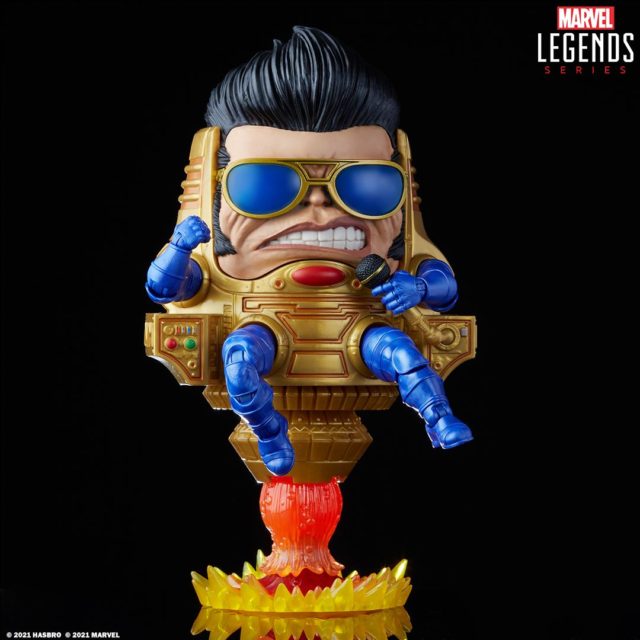 The MODOK World Domination Tour Marvel Legends set will be available exclusively on the Hasbro Pulse website for $73.99 during Hasbro PulseCon 2021. We actually still don't know the dates for the virtual convention or when any of the exclusives for any Hasbro brand will be made orderable, but I'll add that information once it's available.
What do you think of this wild and crazy second PulseCon Marvel Legends exclusive? Are there any big fans of the Nextwave comic series hyped to pick this up, or is this a limited exclusive that you're not too fussed about not seeing in your local retail stores?
The post PulseCon 2021 Exclusive Marvel Legends Elvis MODOK & The Captain Figures! appeared first on Marvel Toy News.