PCS presents the Spider-Man: Miles Morales 1:3 Scale Statue, based on the hit video game Marvel's Spider-Man: Miles Morales. Pre-orders open today (12-28) at Sideshow Collectibles, the statue priced at $1100 and estimated to ship Aug – Nov 2021.
The Spider-Man: Miles Morales 1:3 Scale Statue measures 29.5" tall and 12" wide as the teenage Marvel super hero stands on a snow-capped roof above his Harlem neighborhood. The building beneath his feet is detailed with stone-like architecture, snowy effects, and bas-relief Spider-Man symbols on the sides.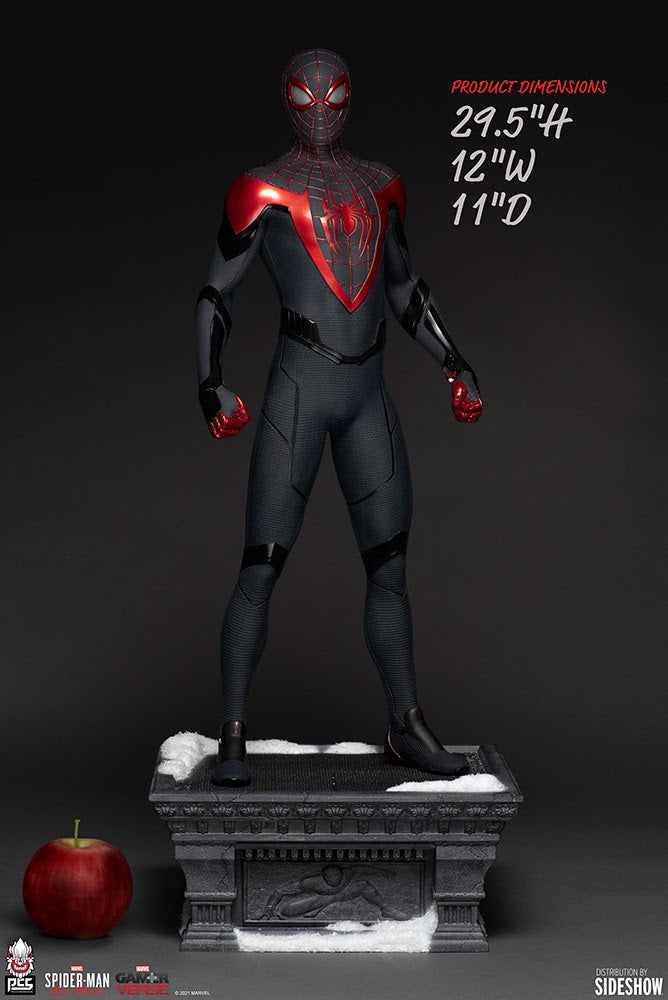 The Spider-Man: Miles Morales Statue features a fully sculpted costume and physique faithfully recreating his detailed in-game character model. Miles is outfitted in his sleek classic suit, predominantly textured black with metallic red webbing details on his mask, spider-symbols, web shooters, gloves, and even the feet of his costume. Miles Morales also comes with a set of swap-out forearms featuring bio-electric energy effects so you can unleash a Venom Blast in your display.
A Sideshow Exclusive features a swap out unmasked portrait and a swap out right forearm holding mask.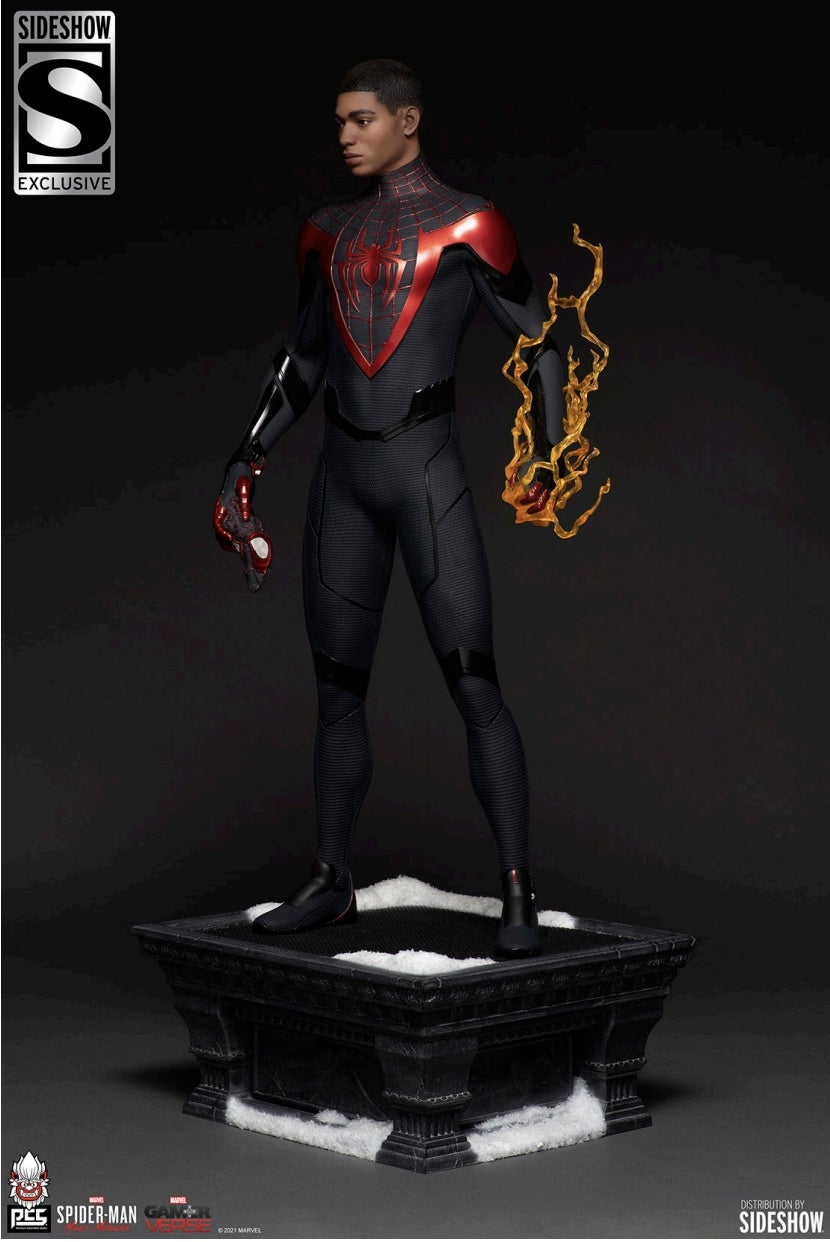 ---