PCS Collectibles presents the next statue under their 2000AD license: Slaine!
First appearing in the British comics magazine 2000AD , Slaine tells the story of a celtic warrior cast out by his tribe and forced to make his way in the harsh world beyond. He quickly befriends a dwarf named Ukko, and together they travel the fantastic landscape battling monsters and rogues and even rescuing the occasional maiden.
The Slaine 1:4 Scale Statue depicts the Celtic Berserker leaping forward, his trusty Brainbiter Axe poised to strike! This 28.5-inch tall (28.5″ H x 13″ W x 21″ D) statue was lovingly sculpted by Caleb Nefzen and hand painted by Mike Najera.
As an added bonus the PCS Exclusive version will include the legendary sword Excalibur, but will be strictly limited to only 100 pieces worldwide!
Both versions of the Slaine 1:4 Scale Statue are priced at $799.99 and will be individually numbered and come with a Certificate of Authenticity. Both editions are slated to ship July-September 2019.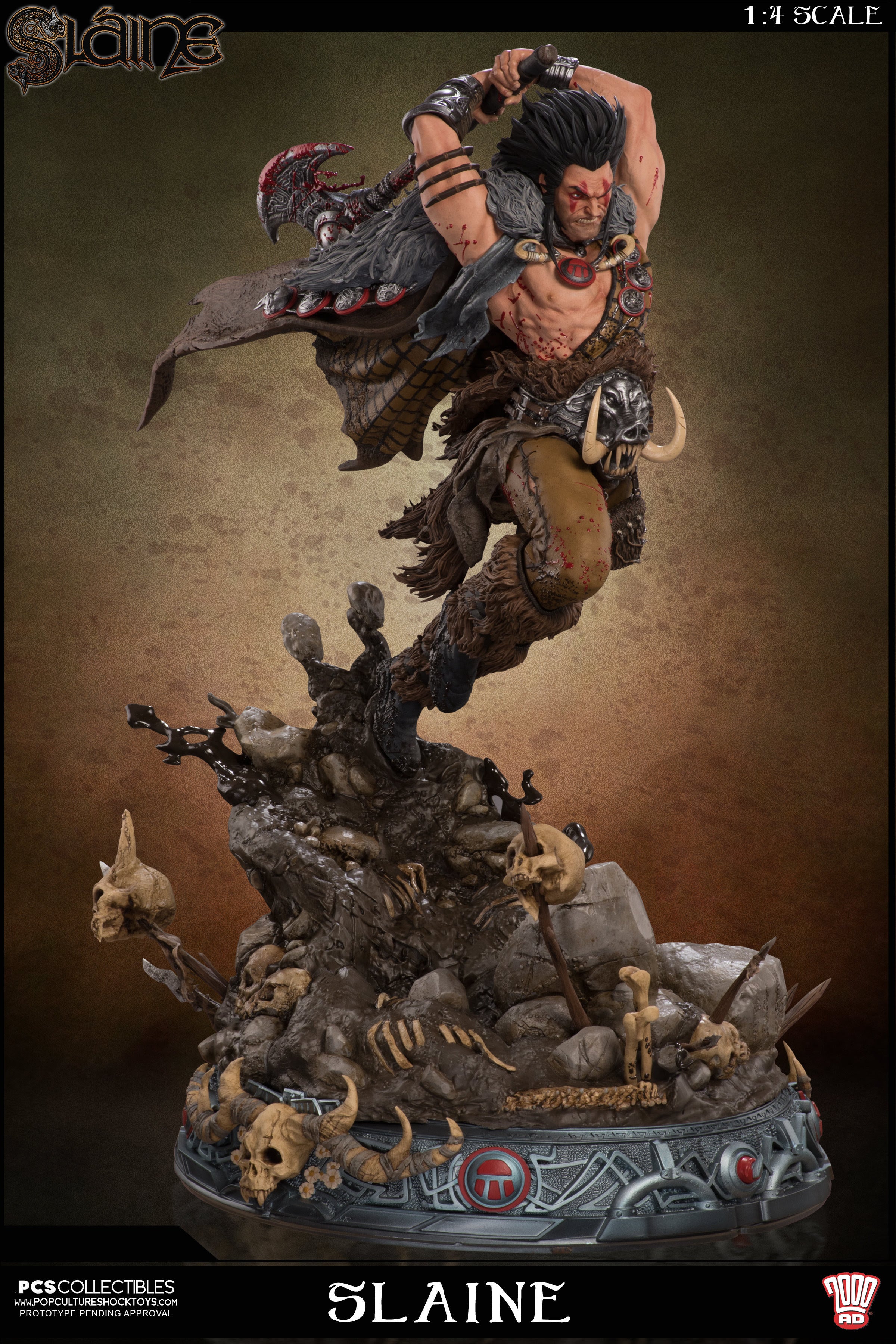 SLAINE 1:4 STATUE – RETAIL VERSION (Edition Size : 200)
Includes :
Polystone figure
'Brainbiter' Axe
Highly Detailed Battlefield Diorama Base
Certificate of Authenticity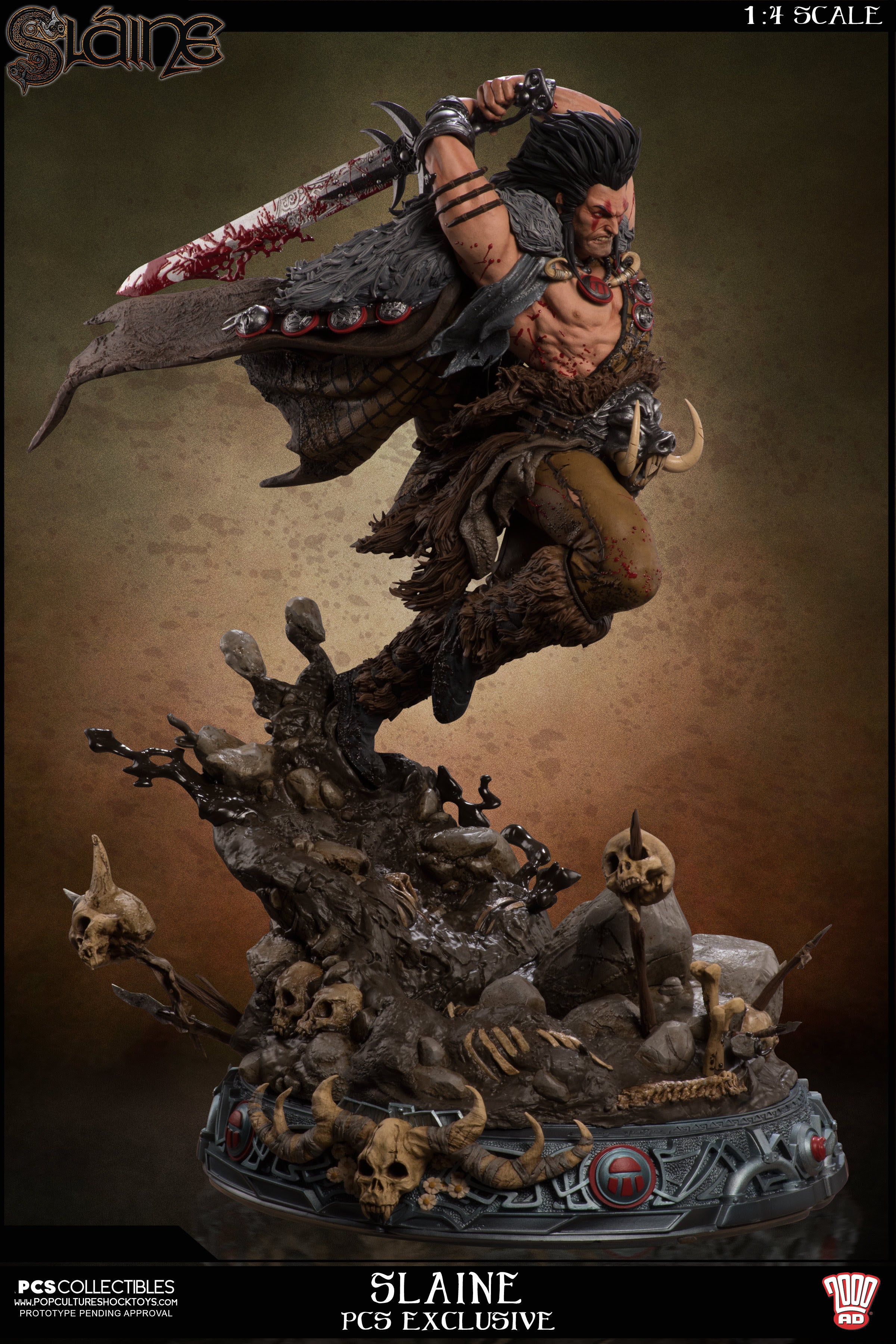 SLAINE 1:4 STATUE – PCS Exclusive (Edition Size : 100)
Includes :
Polystone figure
Swap Out 'Brainbiter' Axe
Swap Out 'Excalibur' Sword
Highly Detailed Battlefield Diorama Base
Certificate of Authenticity
[See image gallery at www.figures.com]