Mezco announces a new Previews World Exclusive of their Hellboy One:12 Collective action figure.
The One:12 Collective PX Hellboy (2019): Anung Un Rama Edition stands at approximately 6.6 inches tall and features 28 points of articulation. He features 7 interchangeable hands and 2 interchangeable heads. The half-demon is outfitted in a removable B.P.R.D. tanktop, removable duster coat, and cargo pants. His crown hovers seamlessly via a discreet post that plugs directly into his head. Hellboy is well-equipped for battle and comes complete with both a standard and flaming version of Excalibur, horseshoe, and a customized handgun that fits neatly in his removable utility belt.
The One:12 Collective Hellboy (2019): Anung Un Rama Edition is only available through Previews World priced at $80. The figure is expected to be in stores June 24, 2020.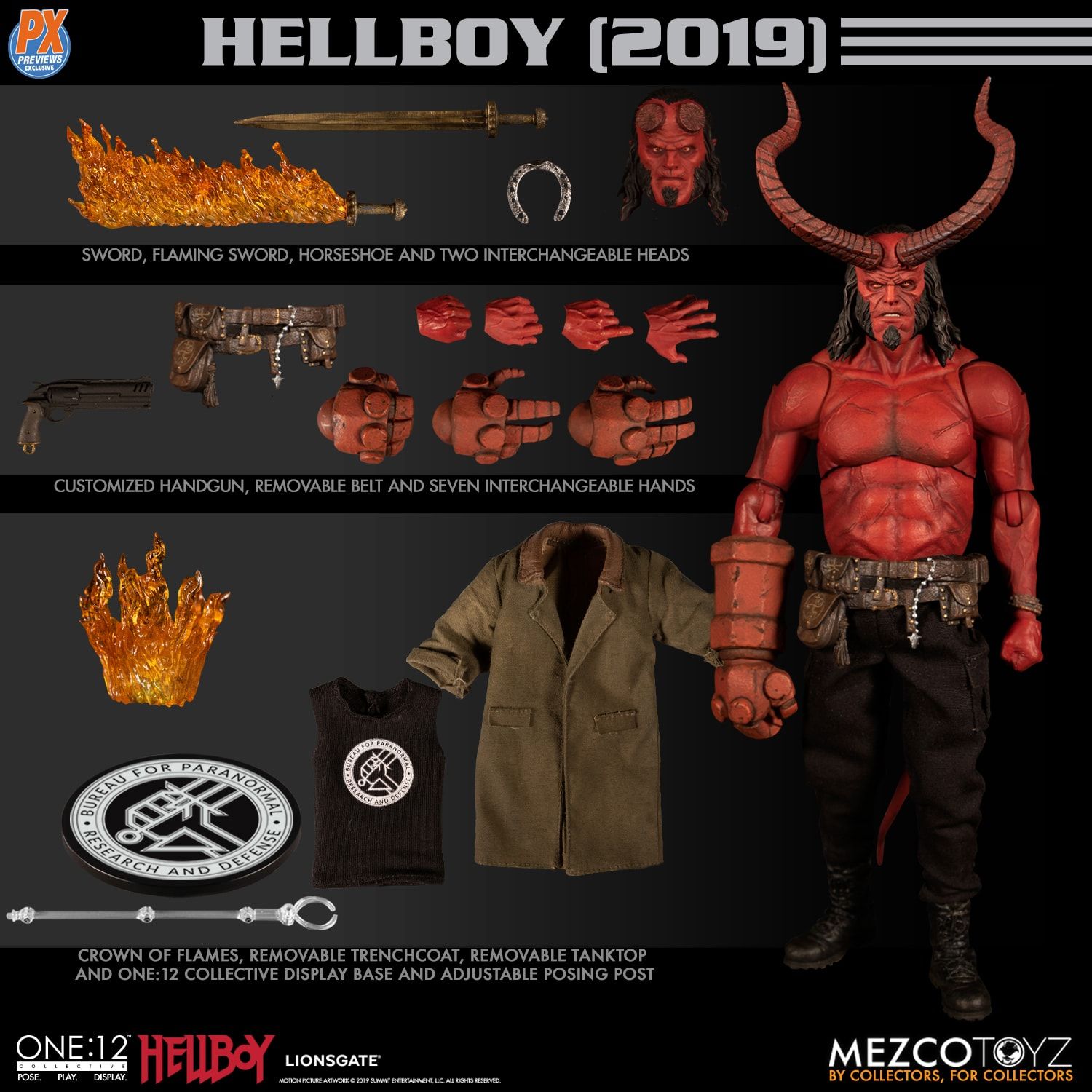 [See image gallery at www.figures.com]