Being a Mezco ONE:12 Collective Marvel collector ain't easy. The majority of the regular releases tend to sell out and increase in price before they ever ship, and the various Mezco and convention exclusives tend to skyrocket in price after they pop up with no warning and sell out in an hour. Marvel ONE:12 Collective is a toy line where demand exceeds supply more often than not—and the latest example of this is the exclusive Homemade Suit Spider-Man figure that came and sold out earlier today…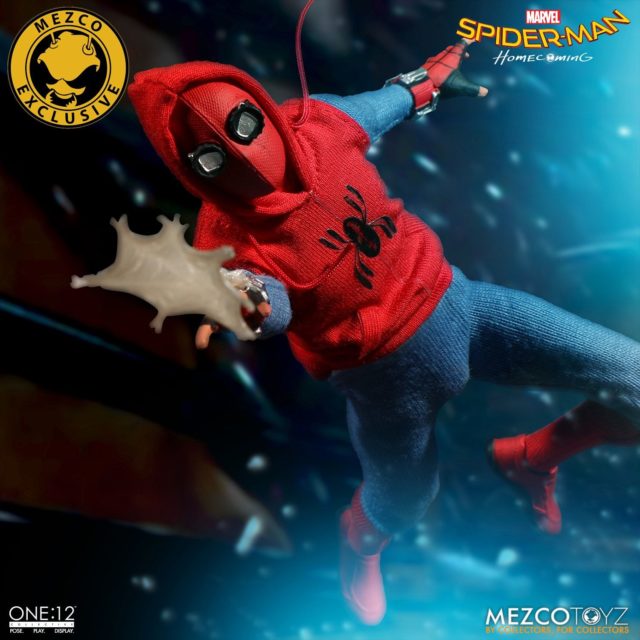 Back in January 2018, Mezco Toyz released a silhouette teaser photo that basically every Marvel movie fan in the world instantly surmised was of a Spider-Man Homemade Suit figure from the Spider-Man Homecoming movie—and it quickly was revealed that it was.
I got to check out that ONE 12 Collective figure in person back at New York Toy Fair 2018—and dug it—but Mezco then went silent regarding Homemade Suit Spidey for the next 8 months. But the mystery regarding this action figure's release is at an end, as Homemade Suit Spider-Man finally went up for order today… and promptly sold out about an hour later!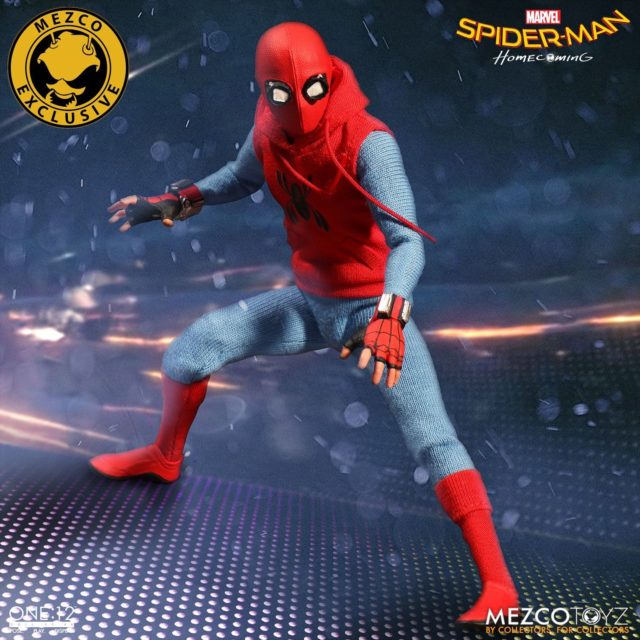 In a surprise move, this ONE:12 Collective Homemade Suit Spider-Man turned out to be a limited Mezco Direct exclusive that would only be available via the Mezco Toyz website. And like pretty much every Mezco Direct exclusive before it, it was almost instantly sold out and flooding eBay for close to 200 bucks. Ouch.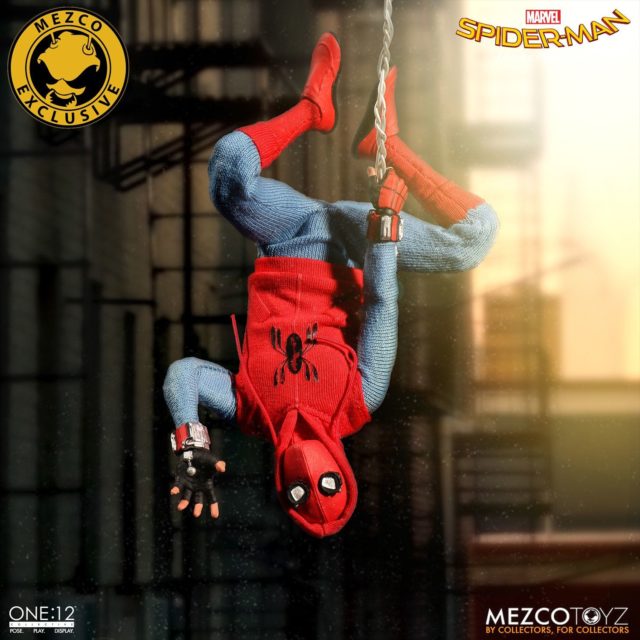 Personally, I'm not a big fan at all of major variants like Classic Punisher, Homemade Suit Spider-Man, Tiger Stripe Wolverine and so forth being highly limited exclusives. This is Spidey's costume for the final battle in the movie, so it's pretty significant and I feel like it should available to whoever wants to buy one. But alas—what is, is.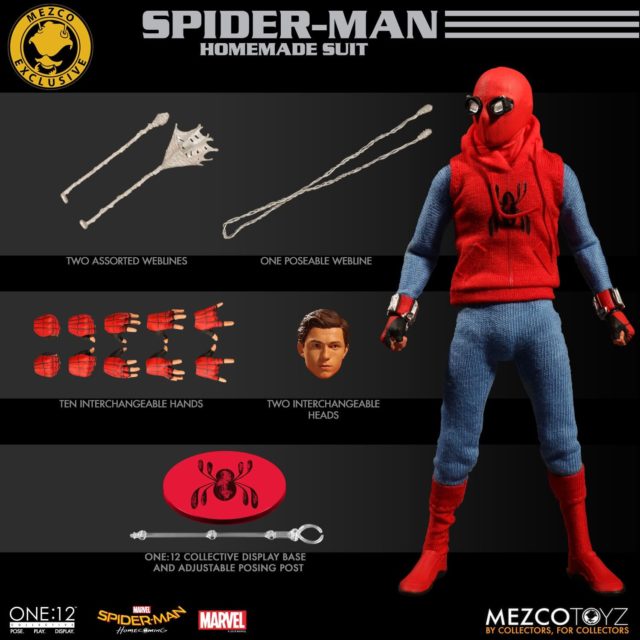 I'd seen this figure in person earlier in the year, so there's no big surprises in the official photos for the pre-order. I love this hoodie costume, and hope we see a similar comic-based Scarlet Spider figure produced at some point.
The Tom Holland head for Peter Parker is surprisingly fantastic, and I appreciate all of the interchangeable hands and the three weblines. The figure stand with pole is also a key inclusion, as Spidey is a character frequently swinging and hanging around.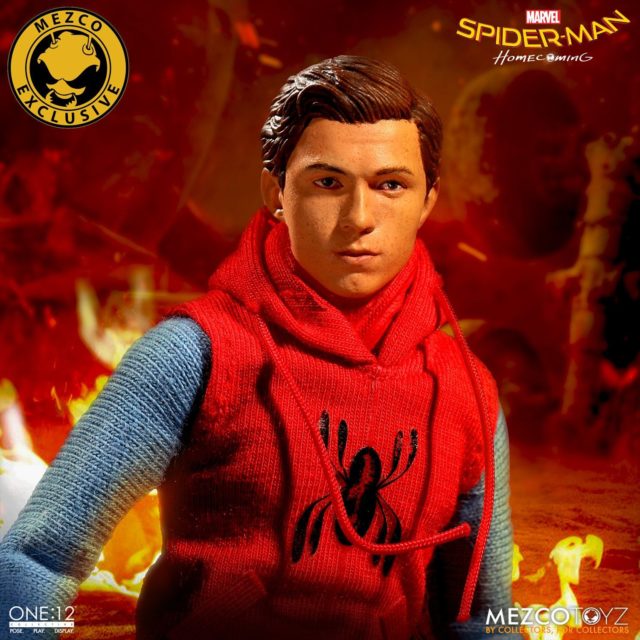 You can still join the Wait List for the Mezco Homemade Suit Spider-Man ONE:12 Collective figure now, although I have no idea how likely it is that order placed a few hours after the sell-out will convert to live-orders. Wait Listed orders don't require the $21.25 non-refundable deposit, so you've got nothing to lose by getting on the WL. It's certainly better than paying 180-200 bucks on ebay, though.
Any readers out there lucky enough to snag a ONE:12 Collective Homemade Suit Spider-Man figure today, and anyone out there wish that they had but missed him? Do you think Mezco Toyz has nailed a good balance of supply and demand, or would you like to see exclusives like this one available for longer than an hour or two?
The post ONE:12 Collective Homemade Suit Spider-Man Figure SOLD OUT! appeared first on Marvel Toy News.