CLICK HERE TO SEE GHOSTBUSTERS AND MORE FROM PLAYMOBIL AT NEW YORK TOY FAIR 2018!
Playmobil has made huge waves in the last couple years with their dive into the world of licensed properties, while at the same time the company continues its core lines of fun realistic and fantasy toys for kids and collectors. At New York Toy Fair 2018 we got the scoop on what's coming soon, and you can see all of this and much more in our photo gallery (link at the top and bottom of this article):
Ghostbusters: The Ghostbusters II lineup is out now featuring single-packed Ghostbusters that each come with a ghost and trap. The traps have a really cool interactivity with the Playmobil app, displaying a holographic ghost that you can "trap" in the accessory. In April you'll start to see the next series of toys in stores, the Real Ghostbusters! This line will feature the main characters from the cartoon in cool vehicles and with unique ghost antagonists. Some of these have really cool designs with translucent parts and wild accessories.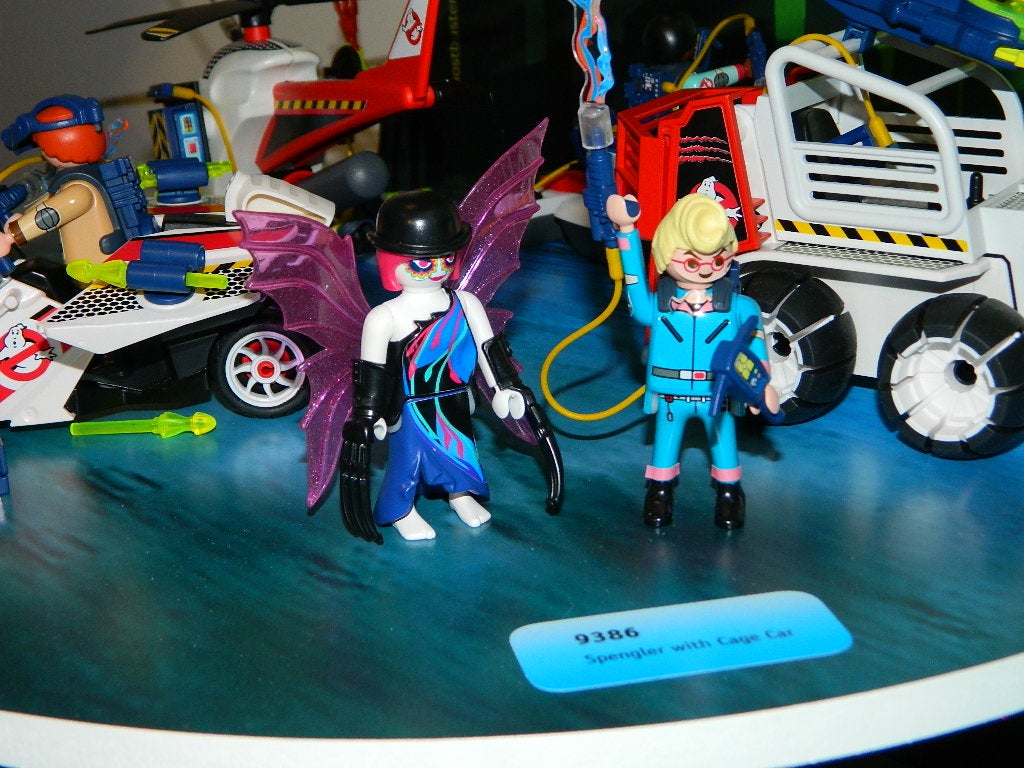 Dragons: Coming from the DreamWorks television series and the How To Train Your Dragon films is the continuing series of Playmobil toys. Due out in late summer are three new dragon toys that were on display with early prototypes, each of which will come with its rider or riders. There's also a really neat Sheep Sling set that really shoots sheep!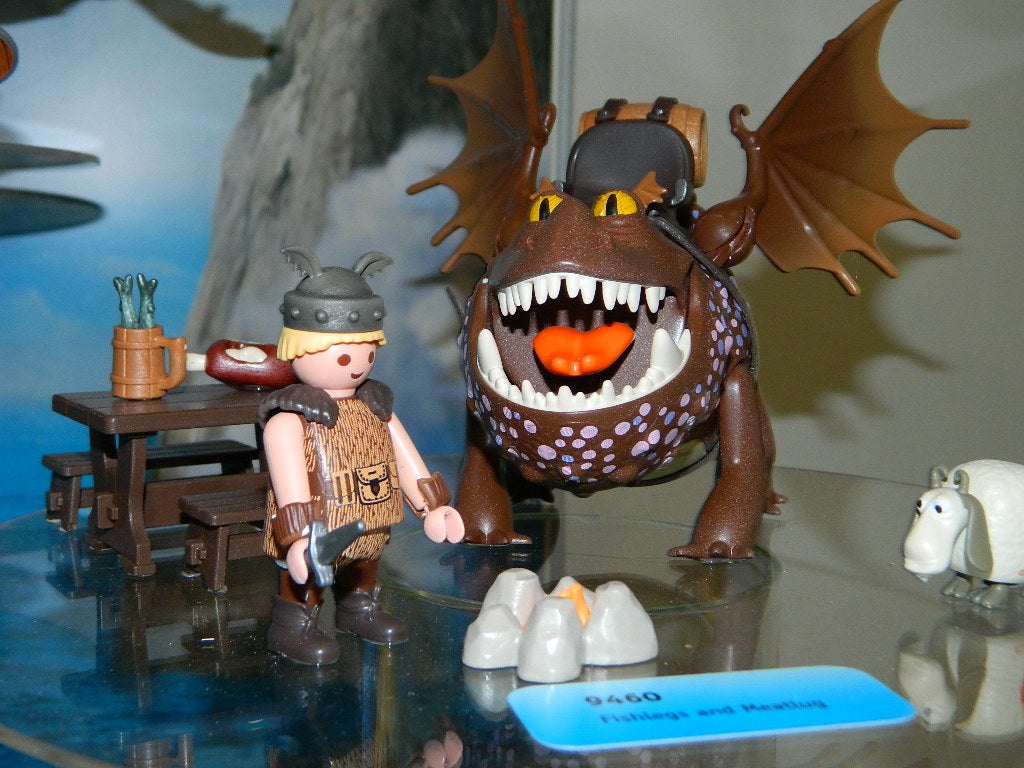 The Explorers: This line is for dinosaur enthusiasts, and brings both good guy and bad guy humans into the deep jungles to interact with dinosaurs of all sizes, ranging from little guys to the massive T-Rex. Figures and dinos will appear alongside vehicles and playsets. Look for this line to hit in May.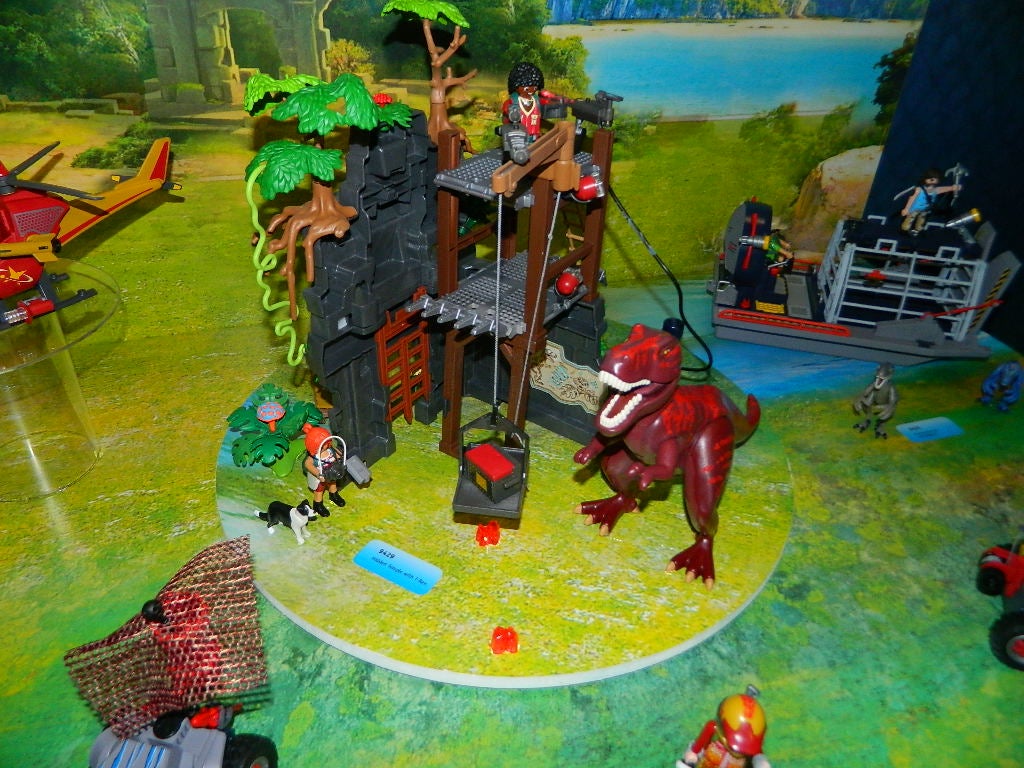 Spirit: Based on the Netflix series, this line brings horses, horses, and more horses with a full house playset, multiple stables, and more. We saw some early prototypes for the toys coming out in September.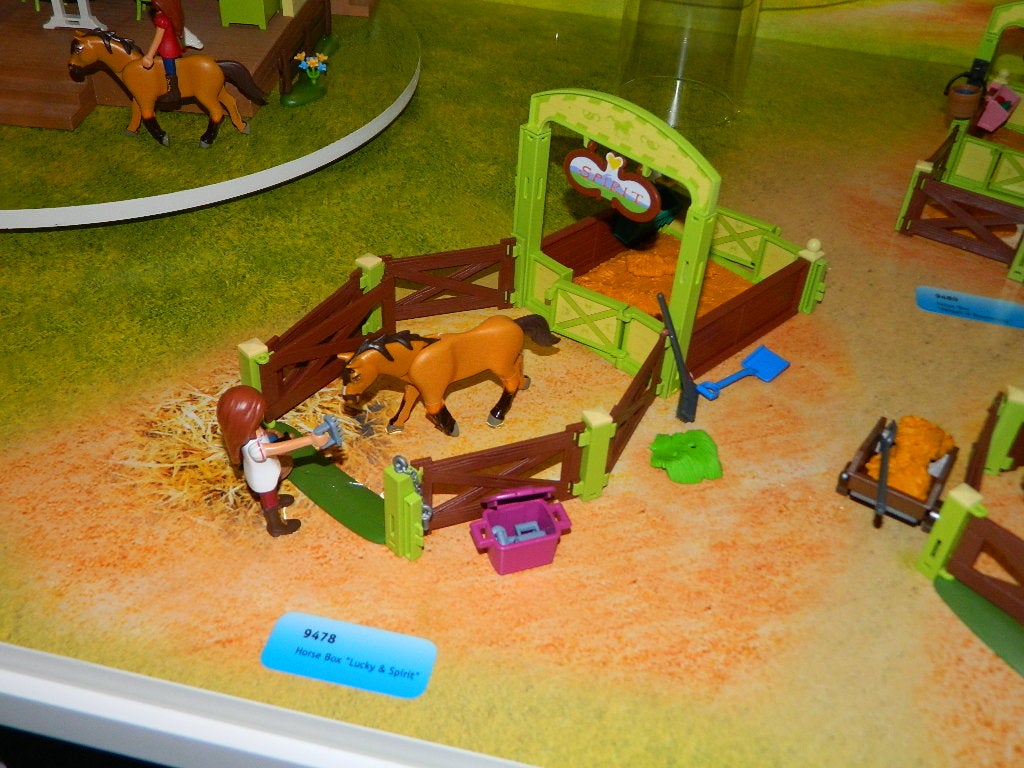 Sports: Playmobil continues its hit NHL and FIFA World Cup series, the latter featuring kick action figures that can really play.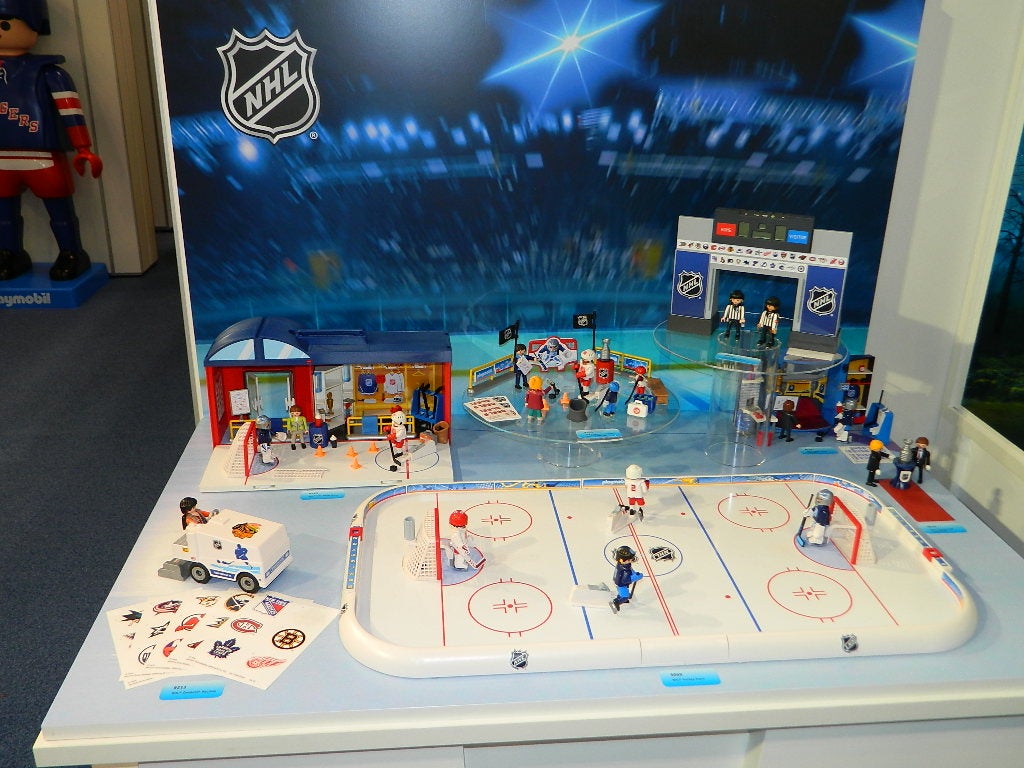 Monster House: A super neat series brings monstrous fun with great retro movie monster-style characters releasing in two-packs and a take-along playset in August.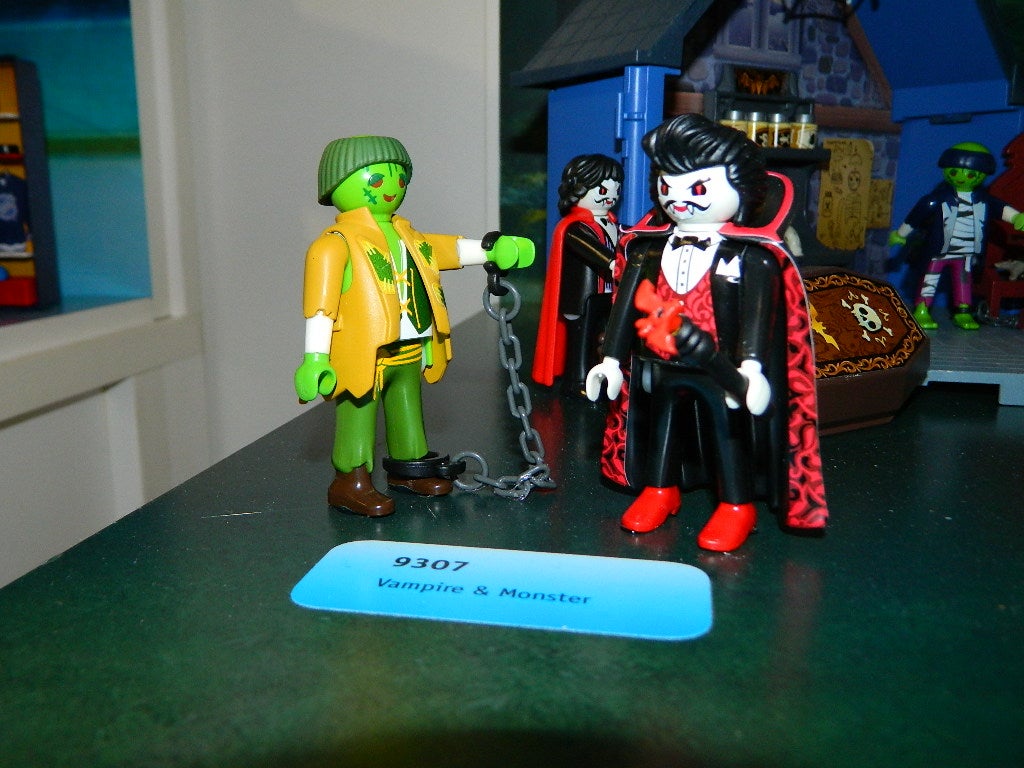 And more!
CLICK HERE TO SEE GHOSTBUSTERS AND MORE FROM PLAYMOBIL AT NEW YORK TOY FAIR 2018!
– Scott Rubin
Keep up with all the latest toy news by following Figures.com on Facebook and Twitter!
To buy action figures, take a look at Hobby Link Japan, BigBadToyStore.com, TheToySource.com, Toynk.com, BriansToys.com, ToyWiz.com, and EntertainmentEarth.com.