New York Comic Con 2018 comes to an end today, and that means I can dig in and start to work on comprehensive coverage of the convention, including the biggest event of the show for Marvel collectors: the NYCC Hasbro Marvel Legends Press Event! This featured an interview Q&A with the Hasbro team and numerous new reveals, including a few that really sold me on one of next year's ML sets I was previously lukewarm on: the Marvel Legends Deadpool Scooter set now comes with a Bob Agent of Hydra head and more!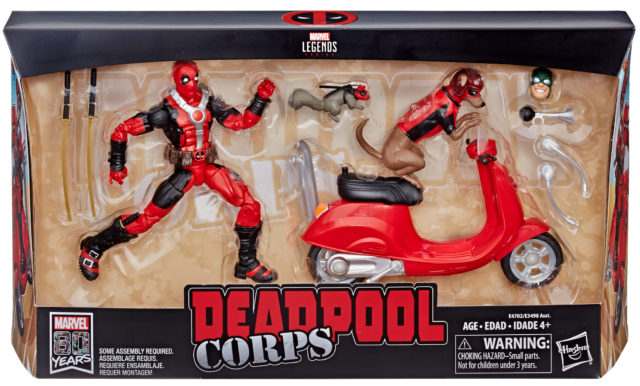 Hasbro's Marvel Legends NYCC Press Event took place an hour offsite from the convention this year two hours into the con, so I got the bonus experience of navigating the New York Subway system for the first time in about half a decade. I'm directionally-challenged, so it was a struggle, but the showing at the event definitely made it worth the effort!
One of the first things discussed at the event was the previously-revealed at SDCC 2018 Marvel Riders Professor X in Hoverchair and Deadpool on Scooter sets. While we'd seen the basics of these sets before, Hasbro had been holding out on us about some of the coolest bonuses that come with these box sets.
First up, the Deadpool Scooter Legends set will come with a big sheet of decals that you can stick on the bike, making every collector's scooter totally unique (in theory). The options on the sticker sheet include some really fun ones (who doesn't love a Deadpool poop emoji decal?), and I think more collectors are going to enjoy these optional extras than think they will.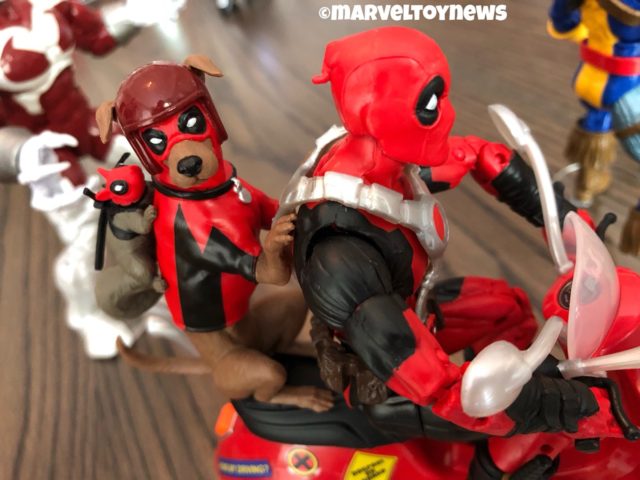 Oh yeah, but the set will come with one other bonus! Alongside the removable packed-in Dogpool and Squirrelpool figures, an exclusive Marvel Legends Bob Agent of Hydra figure head!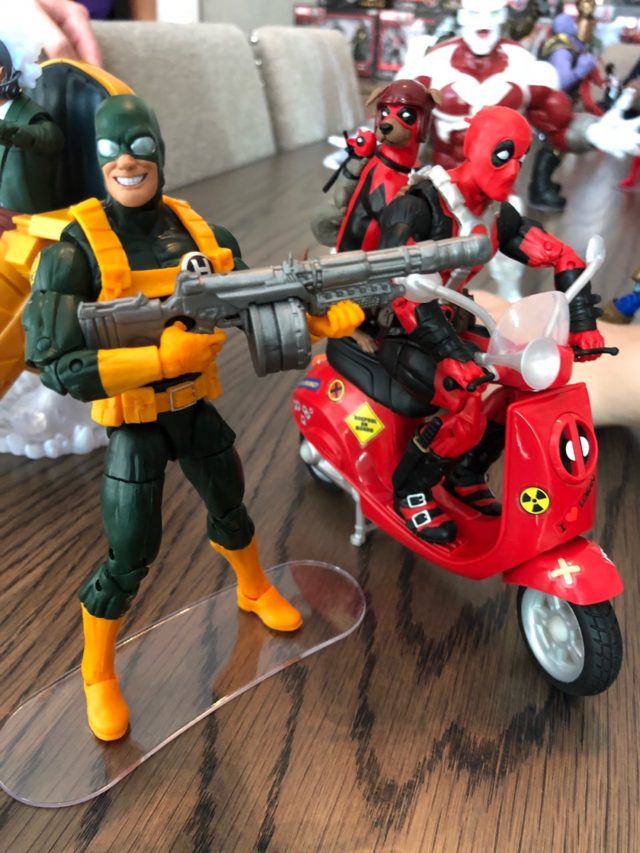 Hydra Bob is (sometimes) Deadpool's best friend from the comics, and also a character that I never, ever thought we'd get a super-articulated figure of (although I still really dig my little Minimates Bob, don't get me wrong).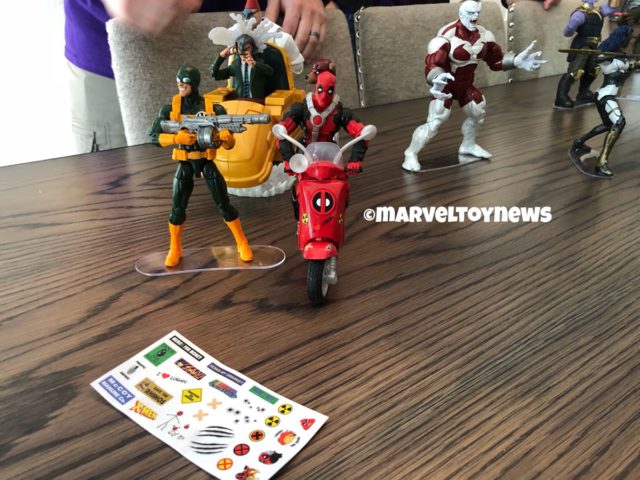 Now, be aware that this is just a head for Bob Agent of Hydra. It's designed to fit on the Marvel Legends Hydra Trooper body from the two-pack that some retailers still have available for order. If you don't have any extra bodies from that set, you're probably going to want to pick one up now…! I was majorly disappointed that that Hydra Soldiers set didn't include a Hydra Bob head to begin with, so I'm thrilled to see Hasbro looking out for us with this awesome extra option.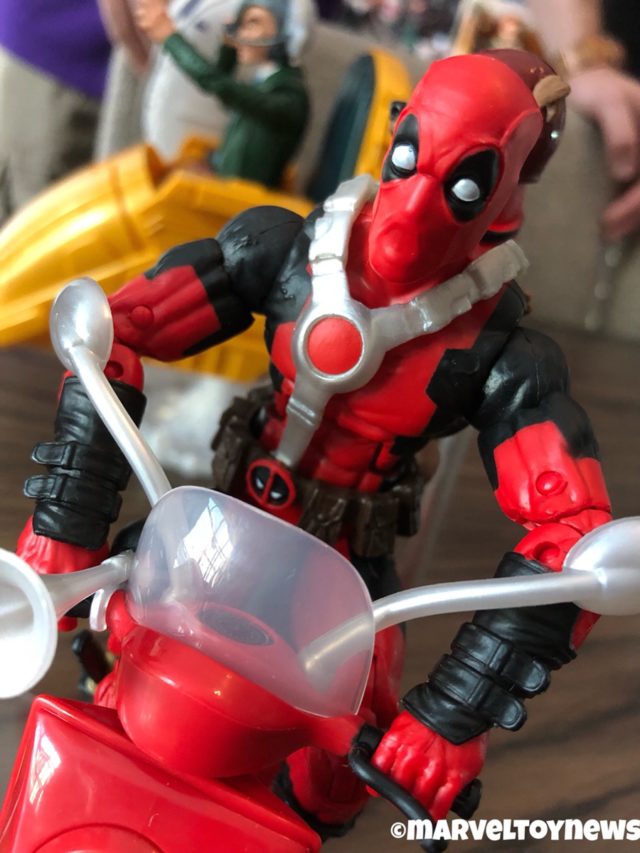 The Marvel Legends Deadpool Scooter Riders set should be up for order in Q1 2019, alongside the Professor X in Hoverchair Riders set (with Shadowking head!). Both sets should be available at mass retail brick or mortar stores, as well as online retailers and specialty stores.
Now that we've seen the final packaged photos and all of the extra goodies and accessories that come with this set, are you 'yay' or 'nay' on the Marvel Legends Riders Deadpool and Scooter set? Do Dogpool, Squirrelpool and the Bob head make a difference in your desire to get this set, and if not, is there anything else Hasbro could have included that would have?
The post NYCC: Marvel Legends Deadpool Scooter! Bob Agent of Hydra Photos! appeared first on Marvel Toy News.