With under two months until show time, it certainly seems as though New York Comic Con 2021 is going to be a go! Given that we haven't had a "nerd convention" of this scale in the United States since before the pandemic, I think everyone is still a little wary the event won't happen at all. But along with news of ReedPop requiring proof of full vaccinations for all attendees 12 and up, we also got news of the first exclusive this week: the NYCC 2021 Exclusive Marvel Zombies Zombie Doctor Doom Bust is now up for order!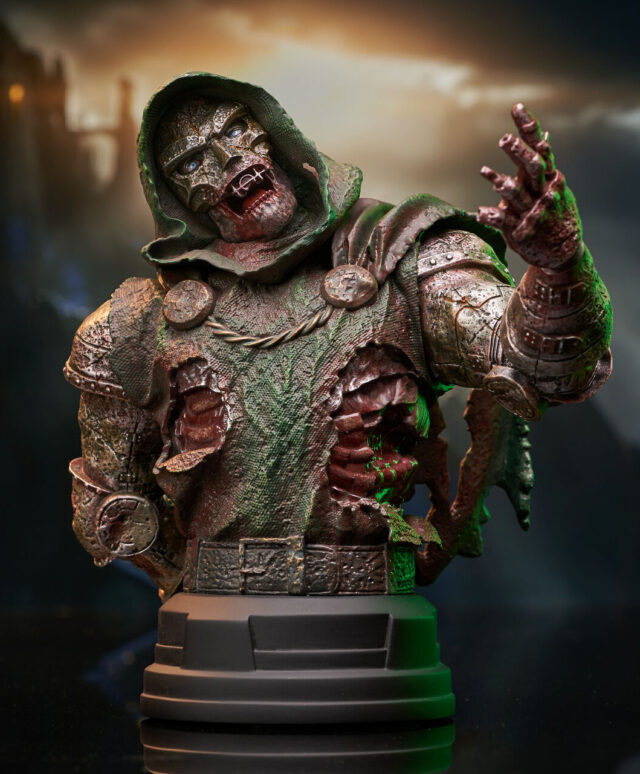 I haven't been out to any event since the 2020 New York Toy Fair and PAX East in February 2020, so I am definitely getting a little bit antsy to partake of a major convention again with a plethora of toy and collectibles companies in attendance, bringing exclusives and making big reveals.
That said, we've heard precious little about exactly what companies are going to officially be attending New York Comic Con from October 7-10, 2021, and even less about what kind of exclusives might be available at the show. But we can now add one to the very short list of Marvel NYCC 2021 Exclusives that are announced: a Zombie Doom Mini Bust from the long-ongoing line of Gentle Giant Ltd (now part of Diamond Select Toys) Marvel busts!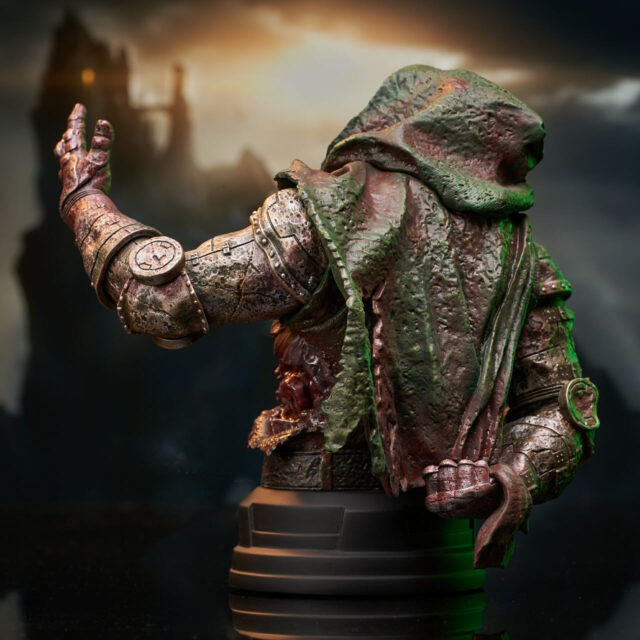 For a long time after acquiring Marvel, Disney wouldn't allow any collectibles companies to make Marvel Zombies merch of any kind. Eventually they relented and allowed merch to be made only of super villains as Zombies, which is how we ended up with a lineup of Gentle Giant Marvel Zombies villains.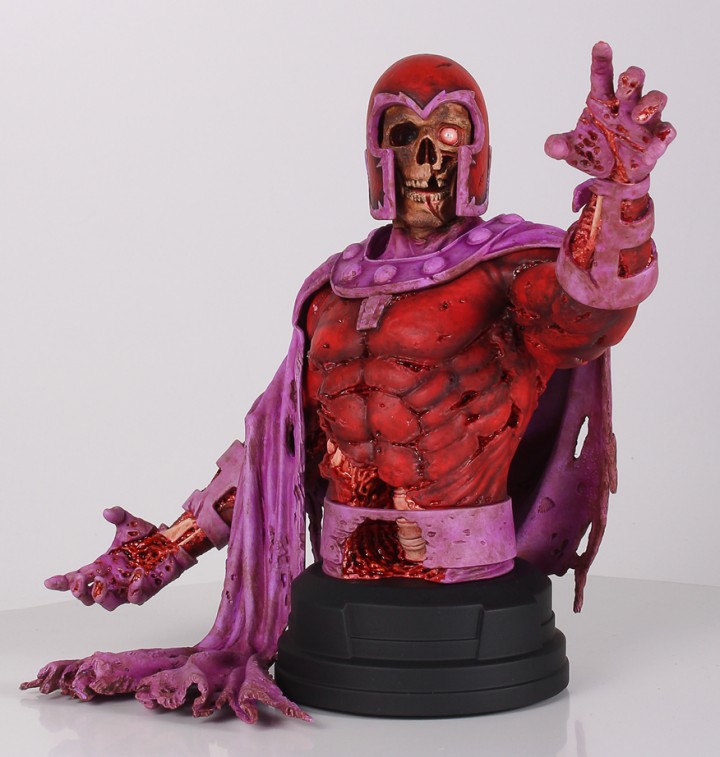 The series began with a Zombie Magneto mini bust as a NYCC 2013 Exclusive (so you could say that New York Comic Con is the birthplace of this line as a whole!), and expanded to include limited busts of Zombie Venom, Zombie Kingpin and a ludicrously gory Zombie Mysterio over the years. And now, it's Lord Doom's turn to get zombified!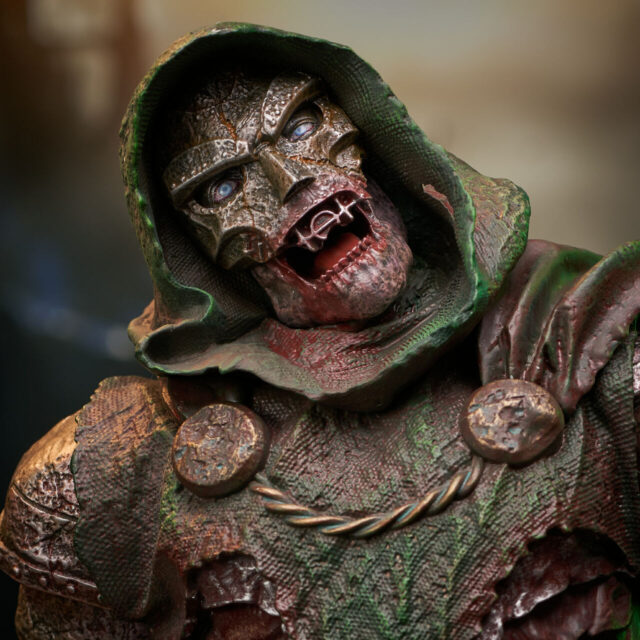 While some villains aren't especially significant in the overall Marvel Zombies narrative, there was actually quite a bit published about how the Victor Von Doom of Earth-2149 fell to the contagion because of his own hubris. That's one of the more memorable backstories in the Marvel Zombies saga to me, which makes this a slightly more compelling mini bust to me (that I will never own because "Eww, yuck, not on my shelf").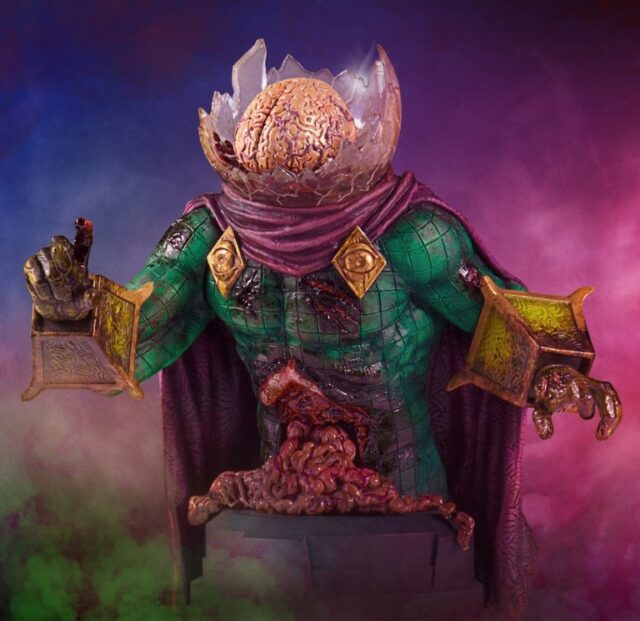 There's nothing here nearly as gory as Zombie Mysterio's entrails literally spilling out all over the base, but this is clearly and obviously a partially-eaten and totally decaying Dr. Doom. For fans who are still into zombies (and I know there is plenty of "zombie fatigue" going around), this is a pretty gnarly looking statue that will look killer (no pun intended) on a horror shelf, with or without other undead villains from the series.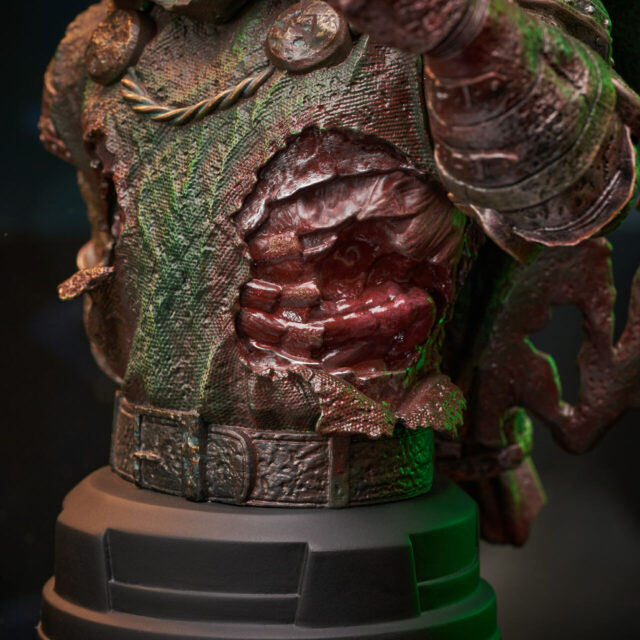 Prices have gone up a bit—Magneto was $100 in 2013 and Doom is $120 in 2022, but I actually think that's a very modest increase compared to what we've seen elsewhere. Note Dr. Doom is LE 750–that seems like a very conservative number for a character this popular from a theme that used to be ridiculously popular as well. It appears DST is looking for a guaranteed sellout with this piece (as they should for a limited event exclusive).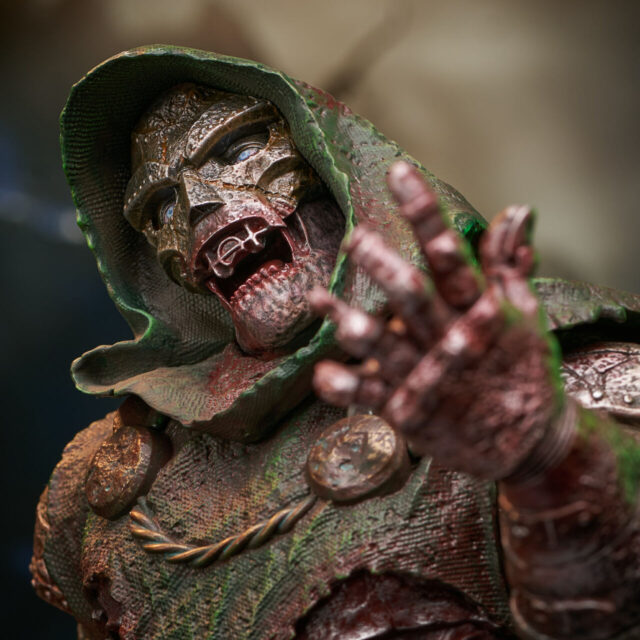 For those who are worried about the fact that we may still be in the midst of a pandemic when NYCC takes place in under two months, you can order the New York Comic Con Zombie Doctor Doom Exclusive Mini Bust online now. Usually I don't love convention exclusives being sold online before con-goers even have a shot, but given the present concerns and circumstances, I've got no qualms about this.
Any thoughts about this first statue exclusive for NYCC 2021–or any thoughts on the event at all, Marvel collectors? Who (besides me) is going to be on-hand for the show, and what are your expectations for the first mega-comic convention in ages?
The post NYCC 2021 Exclusive Marvel Zombies Zombie Doctor Doom Mini Bust Up for Order! appeared first on Marvel Toy News.