New York Comic Con 2020 is not something I expected to be talking about in May 2020–especially since it's uncertain whether or not that beloved annual October event is even going to occur this year. But Kotobukiya had other thoughts, because this week they went and announced a limited edition exclusive for the show—that's only available via pre-order from online retailers! The Kotobukiya NYCC 2020 Bishoujo Phoenix Rebirth (Green) Statue is now up for order—is this an exclusive worth locking in?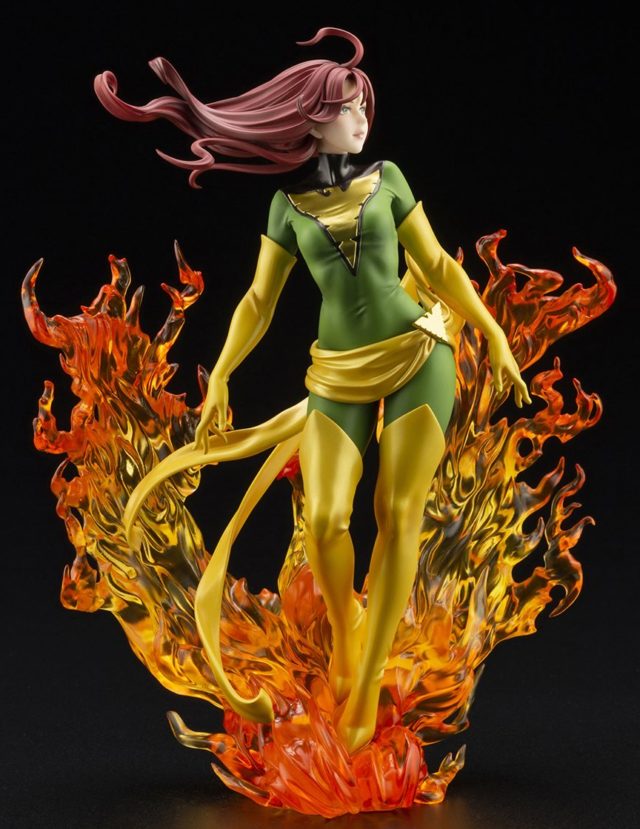 While convention cancellations haven't quite reached October yet, I think it's pretty apparent that New York Comic Con is not looking likely to take place this year (at all). Koto seems to have drawn this same conclusion, as they have now seemingly shifted an exclusive that they had lined up for the show from at-convention purchasing to at-home pre-ordering!
When the Bishoujo Dark Phoenix Rebirth PVC Statue went up for order last September, the betting odds were solid that Kotobukiya would release a repaint of that statue at least once (if not twice). But Koto has a slight trick up their sleeve—this new Green Phoenix Bishoujo is actually not quite a full repaint at all!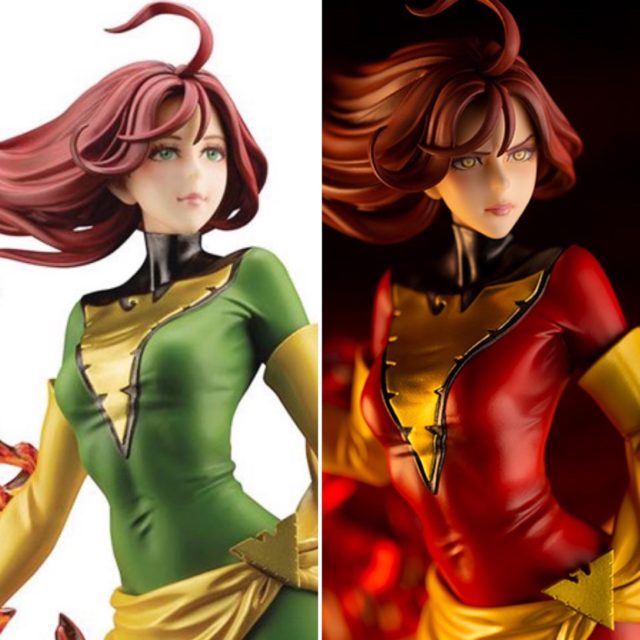 Whereas the Dark Phoenix Rebirth version has her arms raised menacingly and a malevolent frown etched onto her faced, the Green Phoenix version has her arms lowered passively, with a faint smile, kind eyes and relaxed eyebrows. These aren't changes on a world-obliterating scale, but they actually drastically alter the feel of the piece and the overall impression that you get looking at it.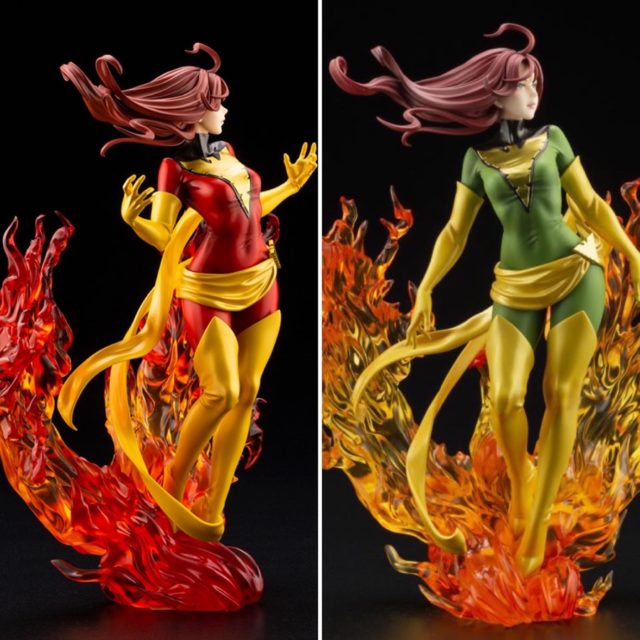 In addition, the flames on the EX version's base are much more subdued, with less fiery fury and dark red in them than we see in the original iteration. Again—a minor change that makes a big difference in atmosphere. Really clever work by Kotobukiya!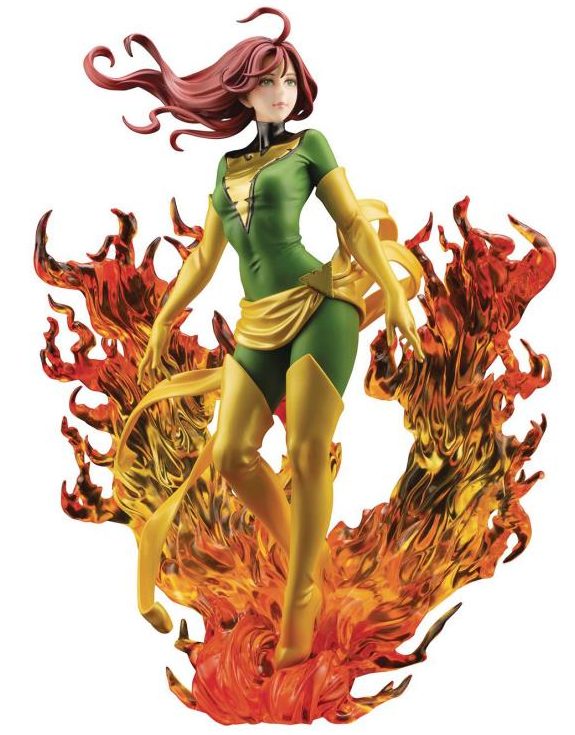 Of course, the two big determining factors for this PVC statue for a lot of folks are going to be the price and—more importantly—the personal preference of Jean Grey's personas. While there's no denying the allure of a bad girl, I definitely fall on the side that prefers my Child of the M'Kraan Crystal benevolent, so this is easily my preferred version of this release.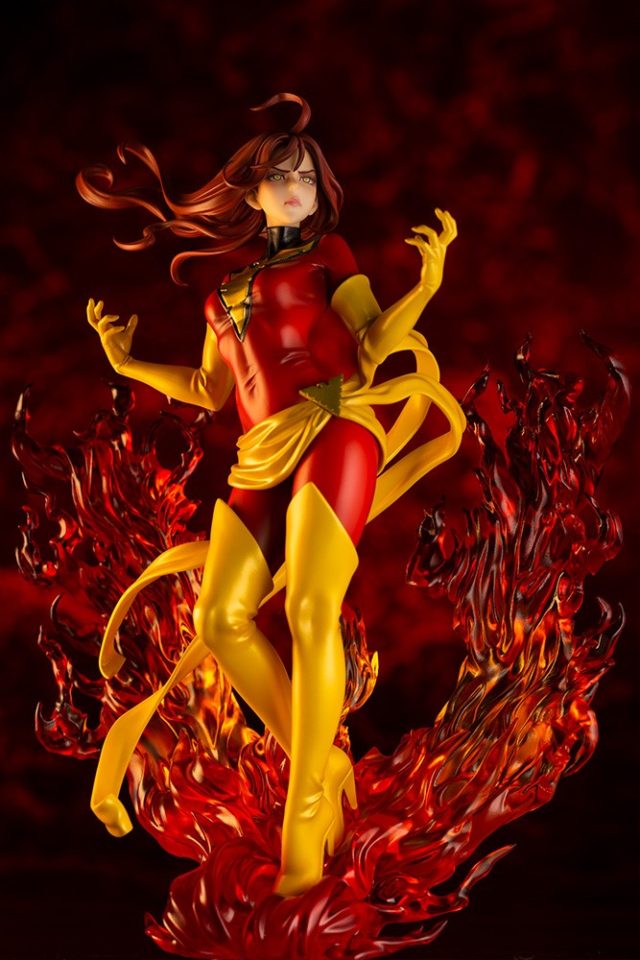 Price-wise, this ties the Dark Phoenix Rebirth statue as the most expensive Marvel Bishoujo ever—with the caveat that no stores are offering a discount on this version, given its status as a "con exclusive". Given that I won't have to stand in a wild line and lug this home from New York City, though… well, I'm not going to begrudge paying full price anyway. I don't buy most Marvel Bishoujos, but this is one I will be picking up. Looks outstanding for fans of "good" Phoenix.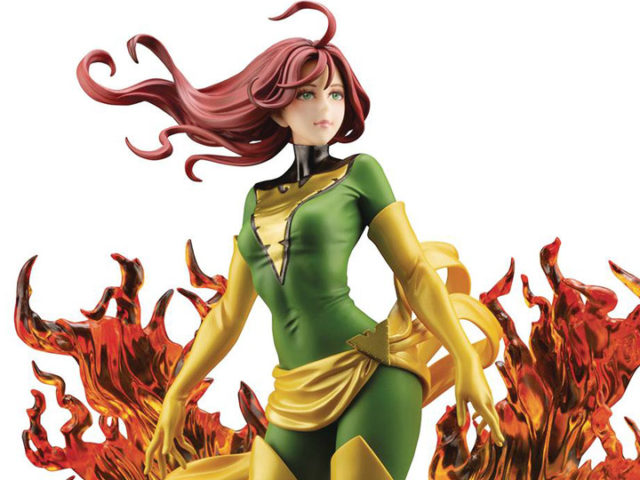 The NYCC 2020 Kotobukiya Bishoujo Phoenix Rebirth Statue is now up for order with free shipping, and is scheduled to be released in Q4 2020 (right around the time when New York Comic Con would actually happen). This particular statue is a limited edition that won't be reissued after selling out, so if green Phoenix is your jam, might as well reserve her now.
Anyone have any thoughts on Koto's New York Comic Con 2020 exclusive—or the fact that they've announced an online retailer exclusive for an event five months out that's questionable to happen at all? Do you think there's still a chance for NYCC 2020, or is the writing on the wall and it's just a matter of waiting now?
The post NYCC 2020 Exclusive Kotobukiya Green Phoenix Rebirth Bishoujo Statue! appeared first on Marvel Toy News.