Earlier today I discussed the updated information from Hasbro on one of the two box sets coming to the Marvel Legends Riders series in 2019—the Deadpool on Scooter set—and now it's time to chat about the other one. While a Marvel Legends Professor X in Hoverchair figure seemed like a pipe dream up until it was revealed at SDCC, it became a reality. But at NYCC 2018, the deal got even sweeter: Charles comes with newly-announced accessories including a Marvel Legends Shadow King head!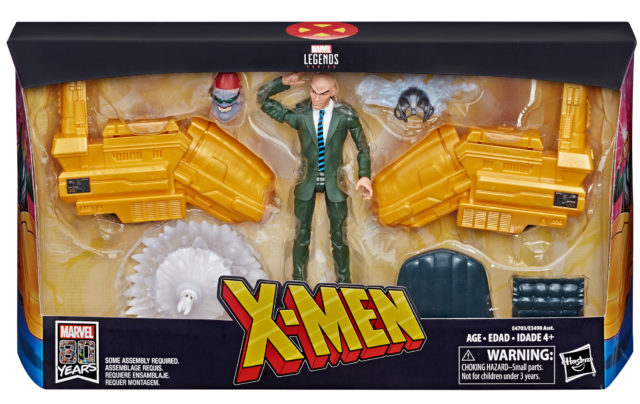 I had heard the rumors prior to San Diego Comic Con 2018 that a Hoverchair Professor X would appear in the Riders series, but I had a hard time believing that was true right up until it was officially announced. But during the Hasbro Press Event at New York Comic-Con this week, we found out something even wilder about that set than its existence: the packed-in accessories!
Ordinarily my mind would be blown by something as cool as an all-new psychic energy effects piece being included with the new Professor Xavier Legends figure, but Chuck has something much more unexpected and crazy packaged with him than that: a new Shadow King head!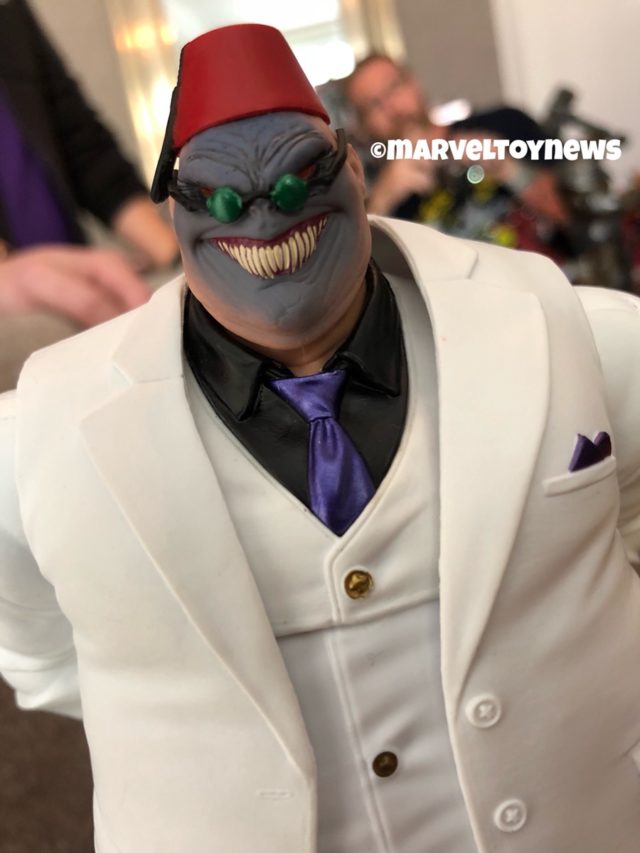 Yes, finally the second-greatest enemy in Charles Xavier's life is getting some love as part of a mass market toy line. Mark your calendar!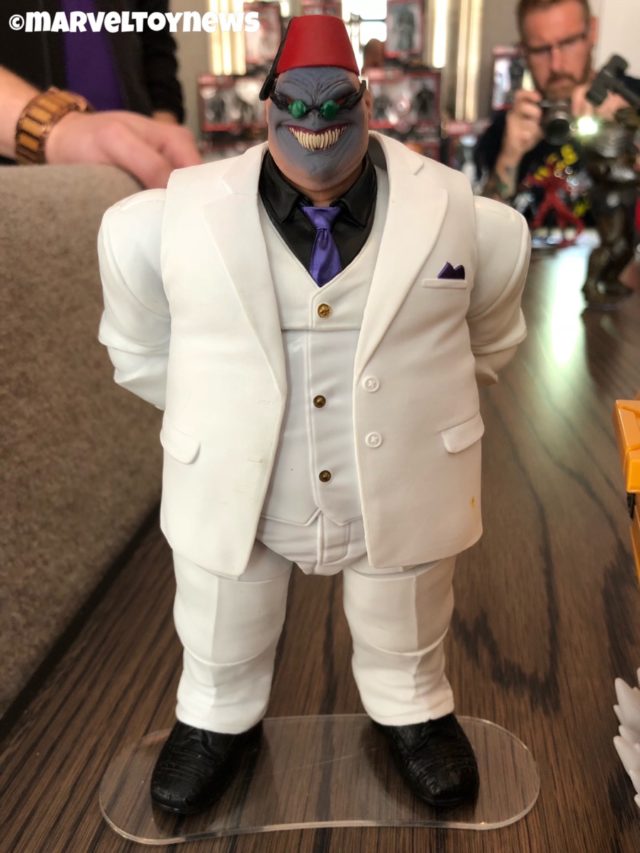 The Marvel Legends Shadow King Head is designed to be attached to the new Kingpin Build-A-Figure body that's coming with the first Spider-Man Legends wave of 2019 in Q1 2019.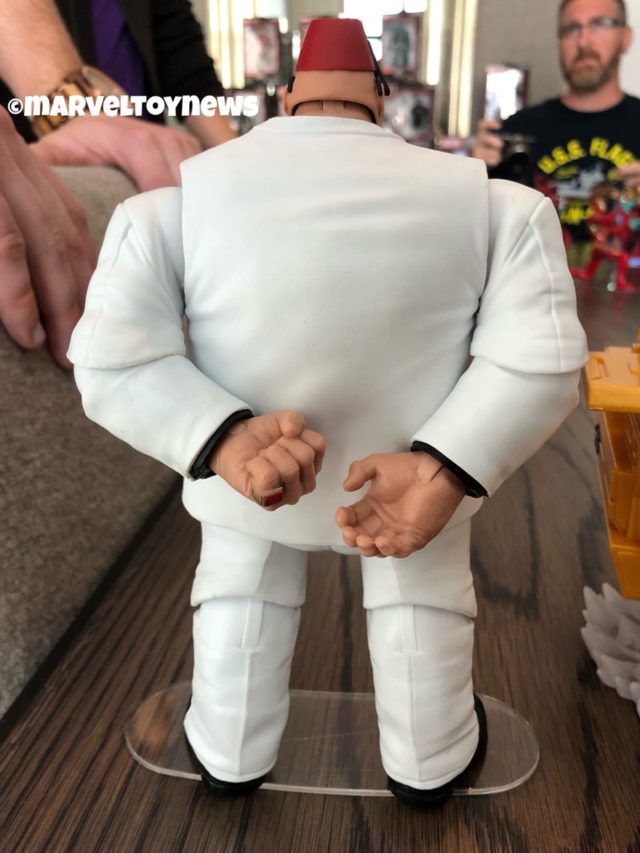 That Kingpin BAF was already guaranteed to be a hot commodity with the huge demand out there for the character, and this announcement is only going to make it all the more in-demand!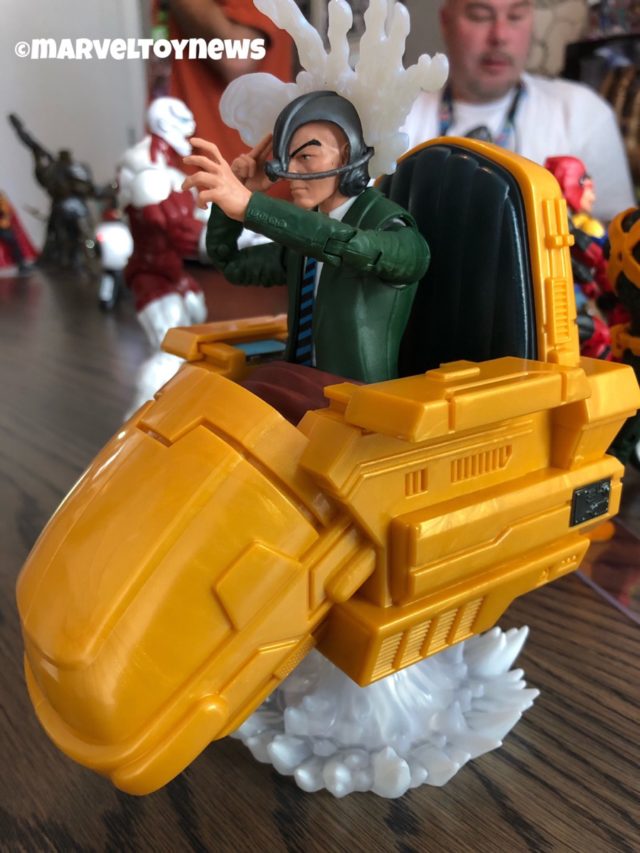 In addition to the Amahl Farouk Shadow King head, the ML Professor X Figure will also come with his Hoverchair (split into three pieces to fit into the packaging), a blanket to place on Charles' lap, a Cerebro Helmet with mental effects piece, and even a levitating effects piece to hold up the Hoverchair.
As far as five-star accessories go, this Professor X figure is absolutely loaded with them! That Cerebro helmet with mental energy effects piece attached rocks my world. This is the definitive action figure of Charles Xavier–hands down and no questions asked.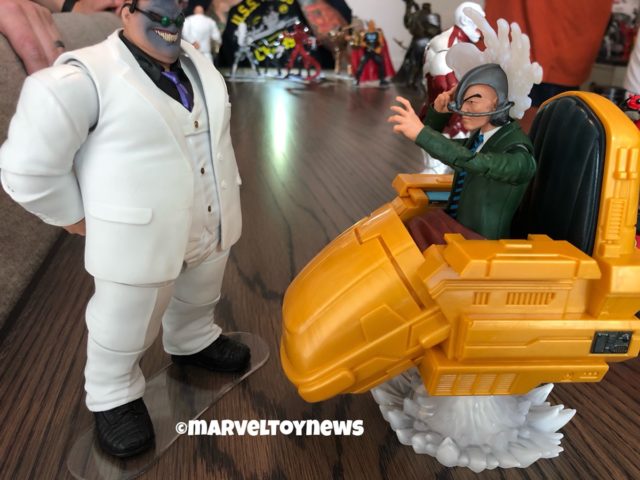 The Marvel Legends 2019 Professor X Riders set with Hoverchair should be available for PO this winter, with an anticipated arrival in Q1 2019. It'll ship in the same case assortment with the Deadpool Scooter, although case ratios for this set aren't known yet at this time. Hopefully Hasbro doesn't shortpack what's certain to be a key figure for X-Men collectors.
Now that Hasbro has shown all their cards and revealed the full Professor Xavier Legends figure and all of his amazing accessories (including that wicked Shadow King head), have you decided yet if he's worth your future $39.99? And for those Shadow King fans out there–are you willing to buy most of the Spider-Man Marvel Legends Kingpin Series just to get this BAF body to stick your Amahl Farouk head upon?
The post NYCC 2018: Marvel Legends Professor X & Shadow King Photos! appeared first on Marvel Toy News.