Believe it or not, even after discussing the waterfall of new product solicitations from Diamond Select Toys last week, there's still more upcoming DST Marvel statues left to discuss! Along with displaying their huge Marvel Milestones Thanos and Thor statues that are already up for order, Diamond Select also displayed all-new statues of Kitty Pryde, Ghost Rider and the Punisher at New York Comic Con 2018!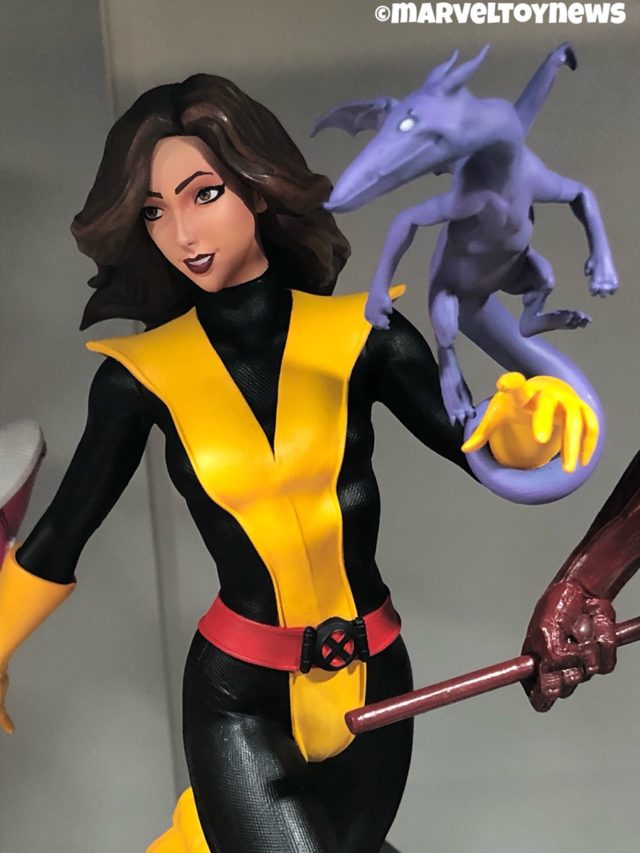 While DST has been soliciting new Marvel figures and statues fast and furious, there's a handful that were shown at NYCC 2018 that haven't been put up for order yet and that I still haven't talked about.
The one that caught my eye before all others at the NYCC DST booth was a headliner X-Men character who rarely gets a high-end statue: a resin Marvel Premier Collection Kitty Pryde (and Lockheed)!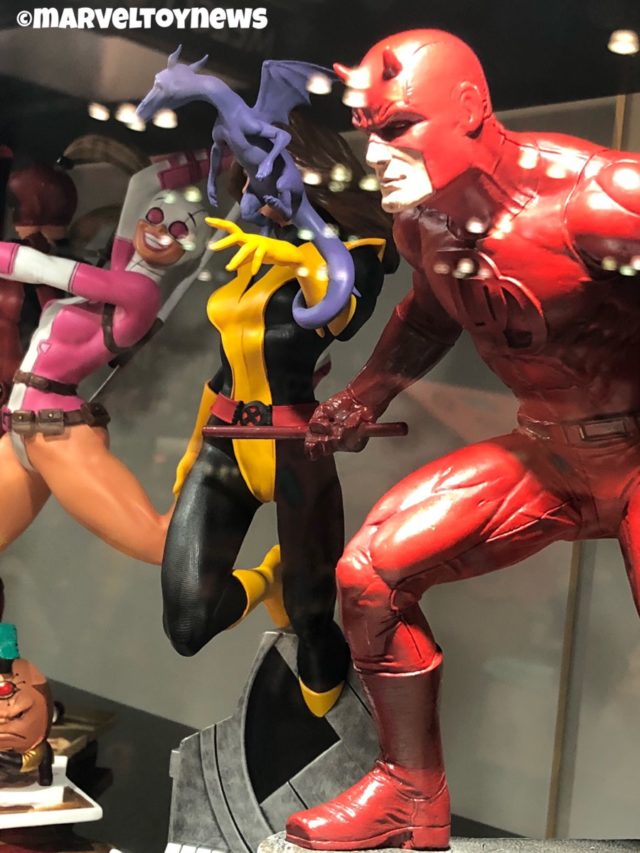 While Kitty got a plastic Bishoujo figure from Kotobukiya a few years back, the only resin statues of Kitty I can ever remember being released were from Bowen Designs (both Astonishing X-Men and classic young Kitty Pryde looks).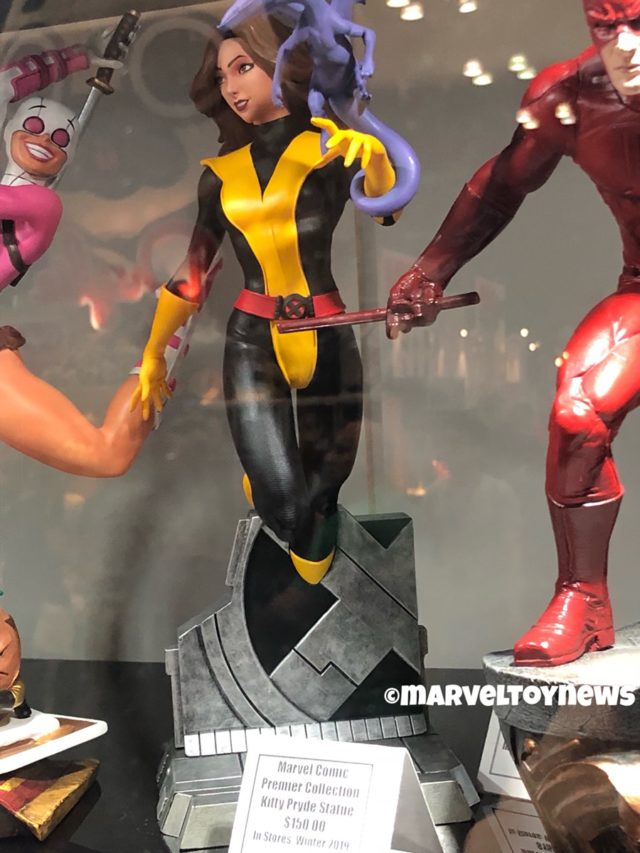 With her leg partially phased through an X-Logo door and Lockheed perched on her arm, Diamond Select Toys went with a pretty safe pose for this Shadowcat. I think Kitty's expression in a bit vapid looking, but Lockheed looks spot-on perfect. Love him!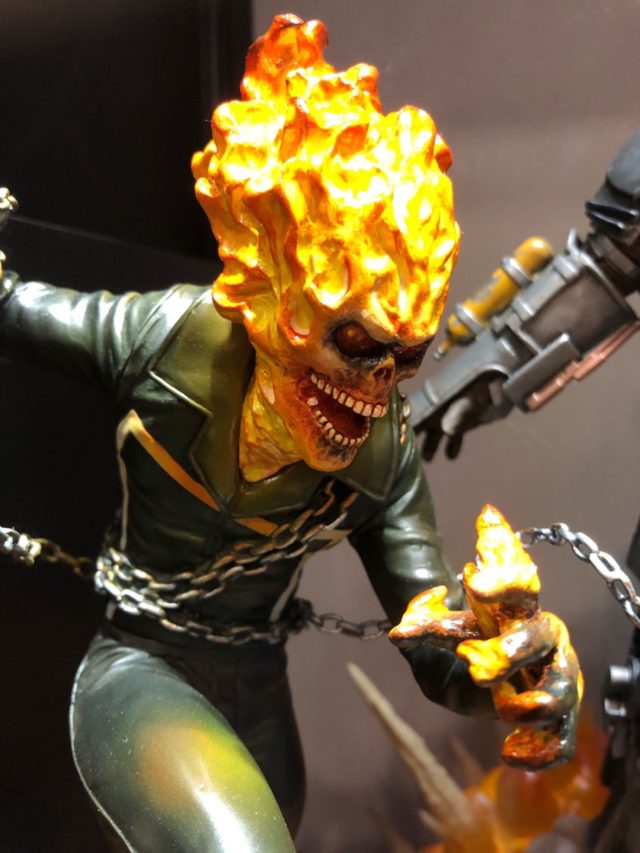 Another character getting some rare resin love from DST is Ghost Rider, in the form of a large Marvel Milestones statue! Ghost Rider is a quasi-iconic comic book character whose mercy always seems to sell excellently, so I'm always baffled why so few items for the Spirit of Vengeance get produced.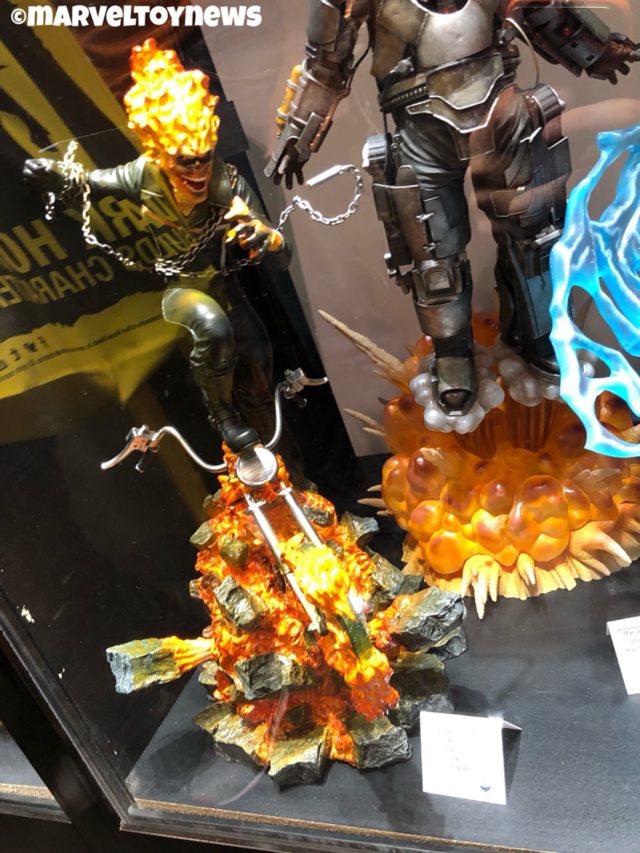 Rather than going with the "usual" pose of Ghost Rider riding his motorcycle, Diamond opted for something more dramatic and dynamic: Ghost Rider standing on the front of his motorcycle and swinging his chain.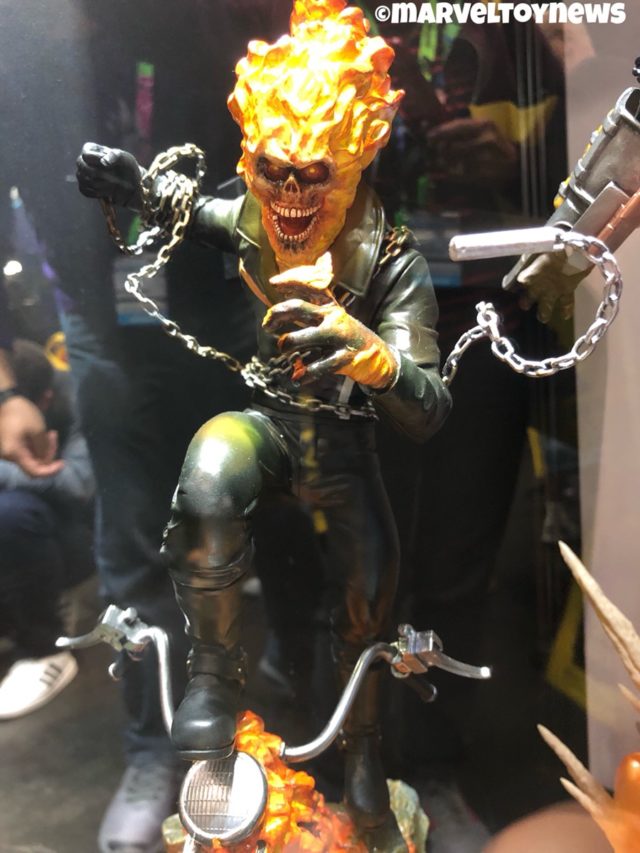 I'm not gonna lie: I… don't really love this design. It seems pretty wild and convoluted to me, especially considering that all 99% if Ghost Rider fans want is him actually riding his motorcycle.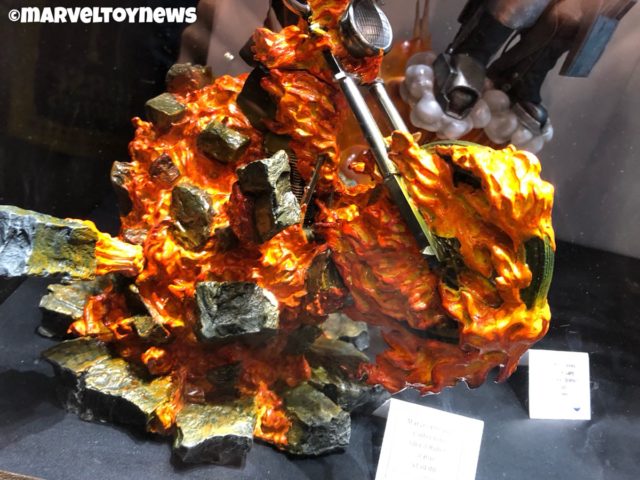 The motorcycle itself is the base, and it looks pretty abstract—like it's exploding into flaming rocks or something. Ordinarily I love every piece in the Milestones series, but I am legit not sold yet on this piece—Ghost Rider or no.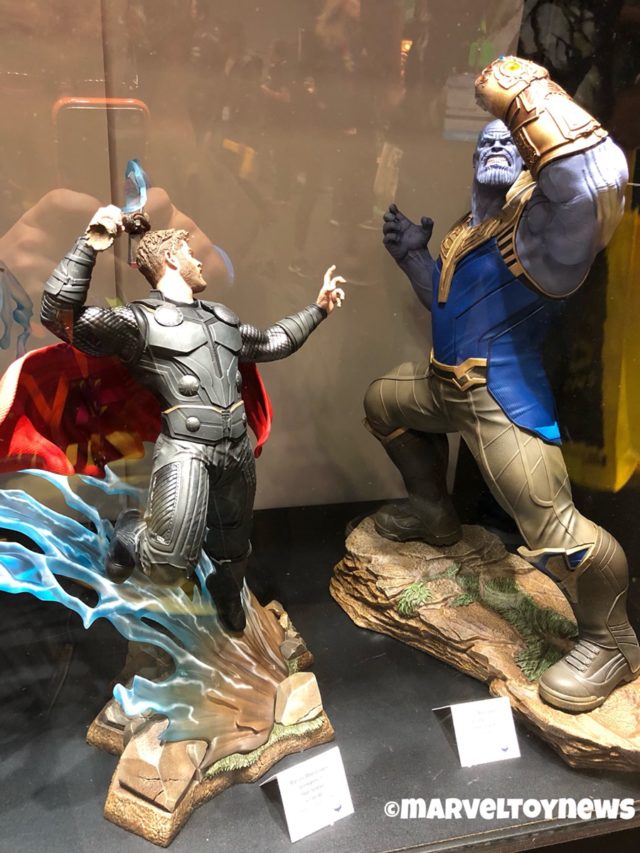 But speaking of the Marvel Milestones line, Diamond also brought along the two Avengers Infinity War statues from that series that have previously been solicited: Thor and Thanos.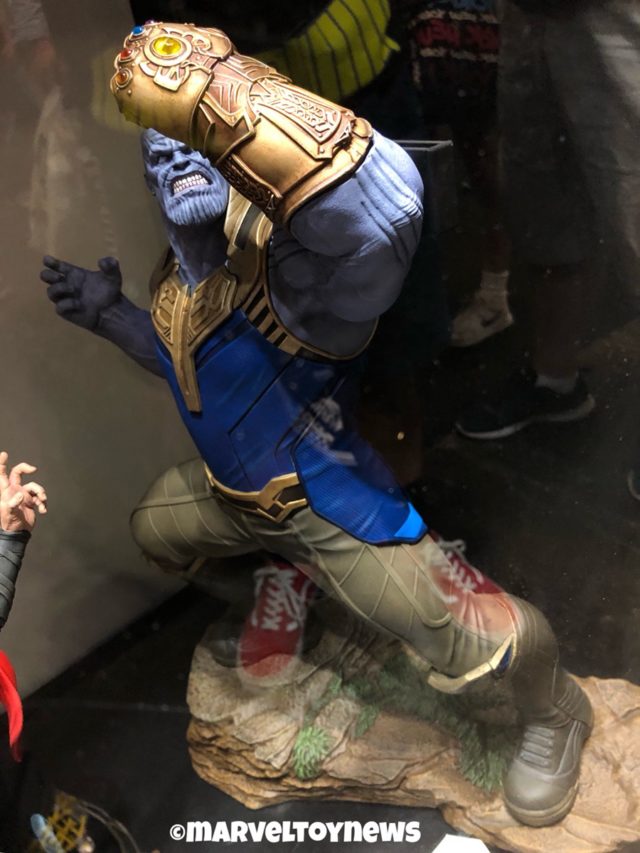 Both of these resin statues are pretty large (about 20" tall for Thanos and 16" tall for Thor) and beautifully detailed. They're a smidge smaller than the Sideshow Premium Format Figure scale, but they're also about half the price.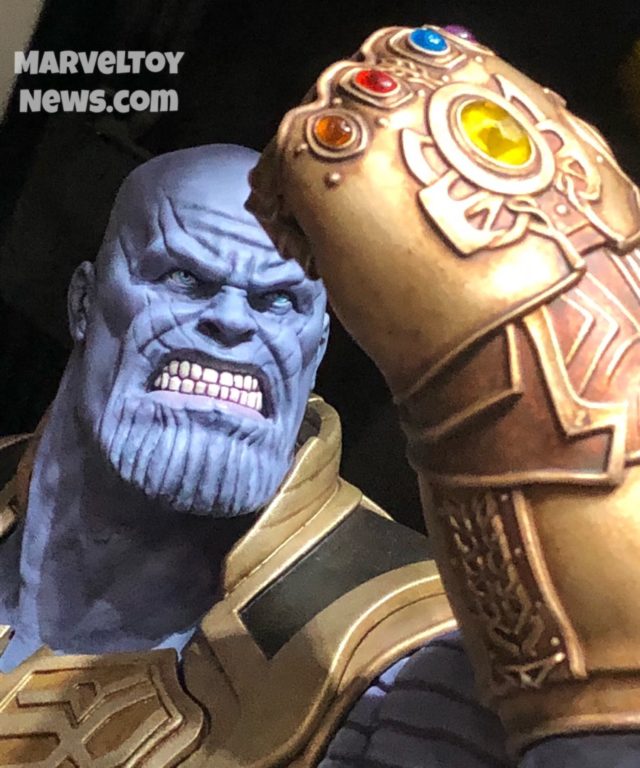 Given that the only other large movie Thanos in the land is the Iron Studios one that costs a grand, the DST Thanos Statue that's 8" shorter and $700+ cheaper is awfully tempting—especially when you look at just how nice Diamond's work on this statue is.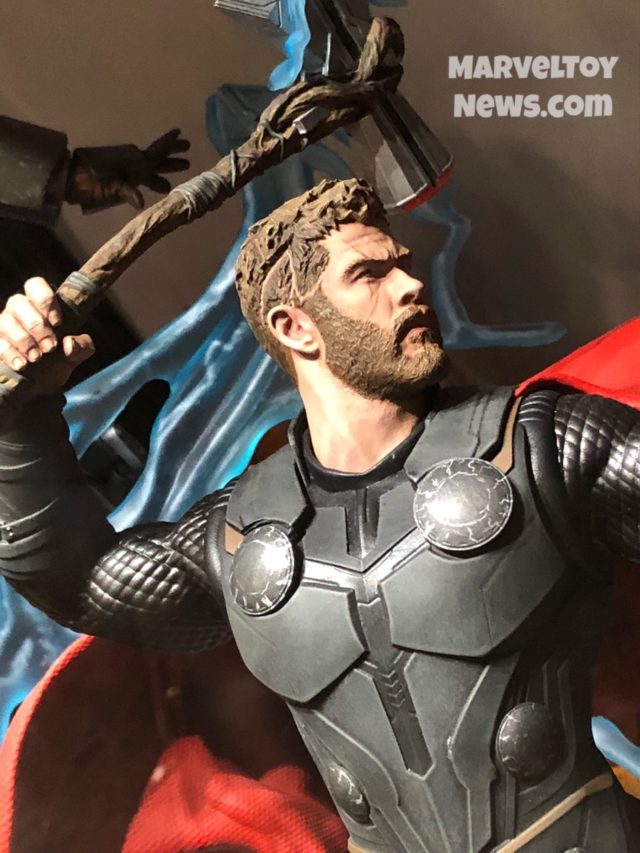 I think if nothing else, this Marvel Milestones Thanos is going to be a real sleeper hit once it arrives this winter. Thor is well-done and has potential as well, but I don't see nearly, nearly as many collectors picking up Thor as a standalone compared to the Mad Titan.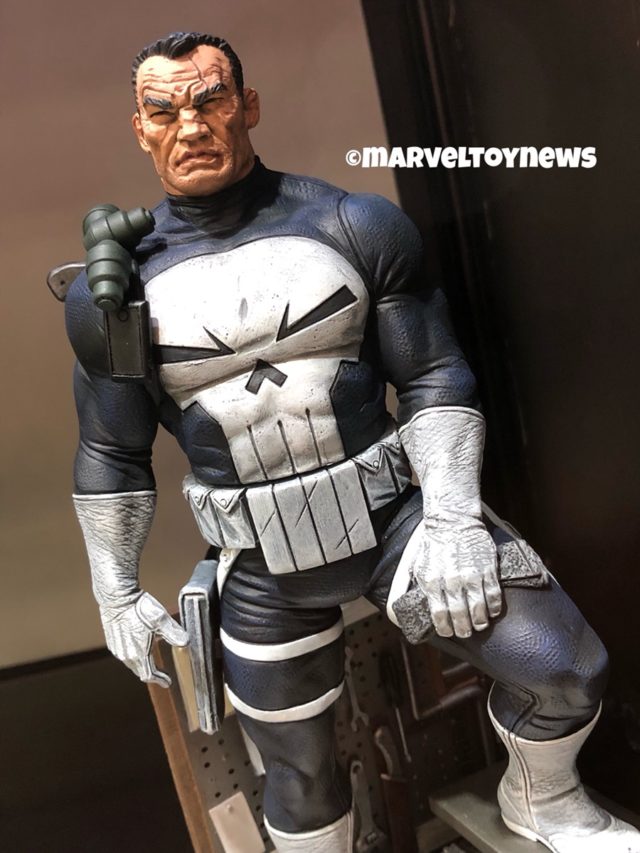 Finally, we've got one more new Marvel Gallery PVC figure: The Punisher! While we've gotten two Netflix-style Punishers before, this is the first comic book version statue of the character Diamond Select has done.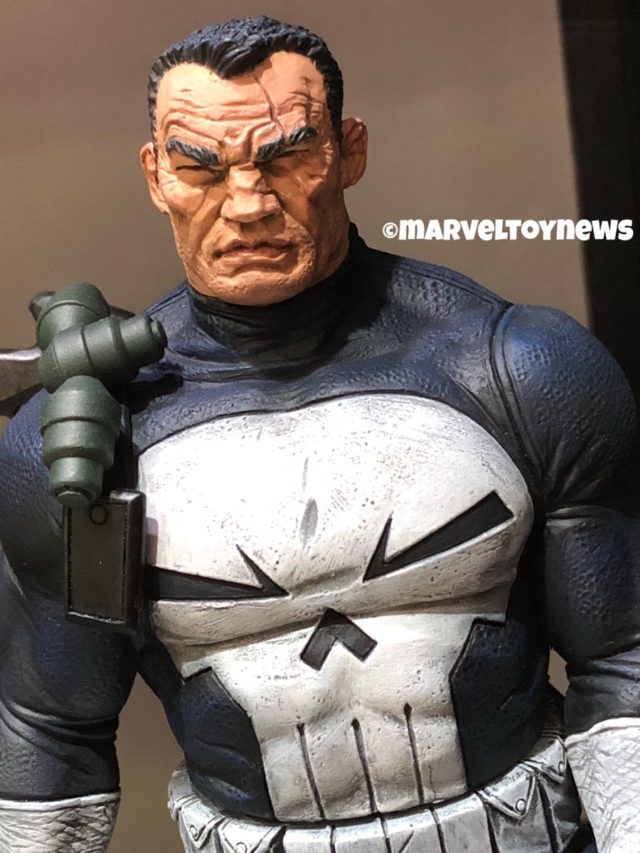 As much as I love the classic comic book look for Frank Castle, this is a rare misfire from the Gallery line in my view. Punisher himself looks super-ugly and stylized, and I think it's rather bizarre to get a Punisher statue where Frank isn't even touching a gun.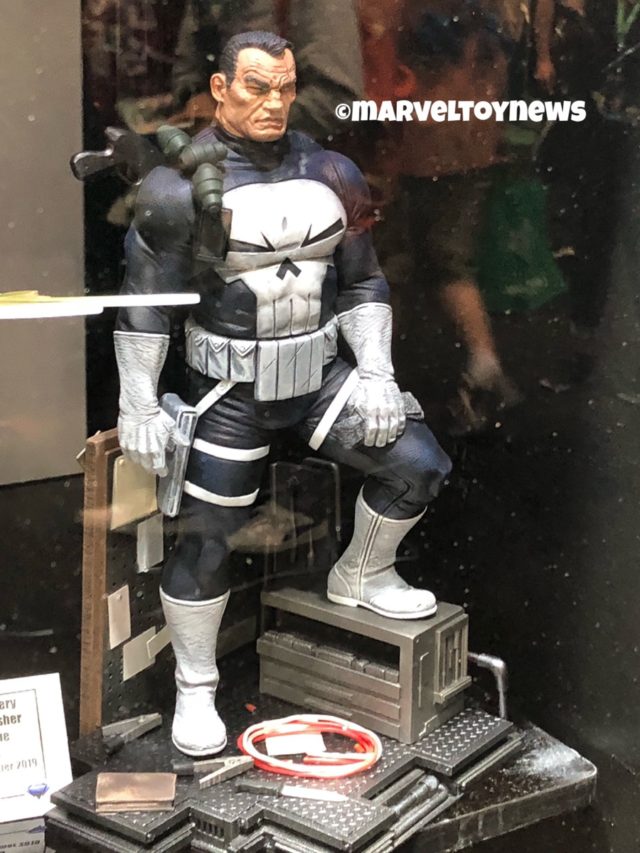 I like the look of the metal floor and various tools on the base, but I just don't see the Comic Punisher PVC statue in my future when it arrives in summer 2019.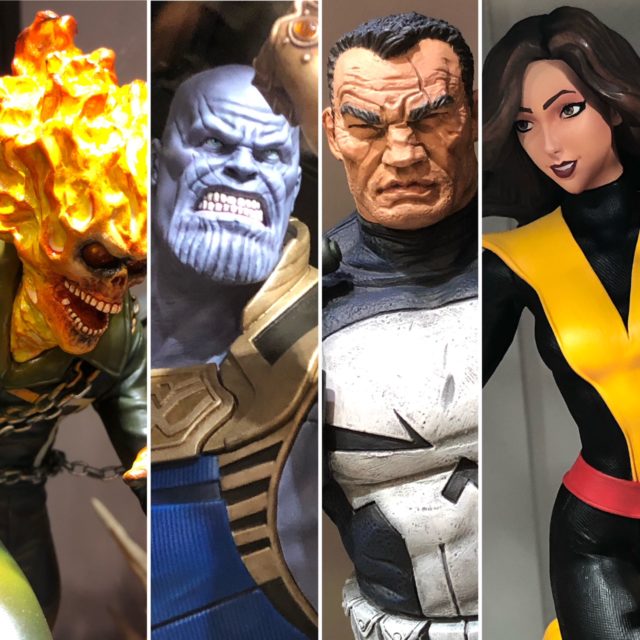 The Marvel Milestones Thanos and Thor statues are already up for order, with the DST Ghost Rider, Kitty Pryde and Punisher statues all likely to go up for order before the end of the year. Infinity War Thanos and Thor are both limited to 1000 pieces, and I definitely expect to see both pieces (especially Thanos) sell through without a problem given their size and price point.
Now that I've previewed all of the new statues DST had at New York Comic Con 2018 (sprawling over a multitude of articles this month), what do you think, Marvel collectors? Is Diamond getting better and better with their various statue lines, and which of their pieces (if any) might end up in your homes over the course of the coming months?
The post NYCC 2018 DST Statues: Kitty Pryde! Ghost Rider! Thanos! Punisher! appeared first on Marvel Toy News.