We first met with YuMe toys at last year's New York Toy Fair, and after they had a very successful year we were excited to check in with them on what's coming for 2020 and beyond! The first thing we saw was really impressive: Harry Potter Magical Capsules. Combining the fun of blind boxes and unboxing with the charm of the Potter world, these ornate packages feature three different opening sections; the first gives you a heat-activated House Crest rub sign that's your first hint as to the included toy. The second is a water-activated spell clue. And finally the central section has the toy and its accessory! Series 1 (coming in May/June) consists of Hogwarts students and a chase Quidditch Harry on red broomstick. Series 2 (September) brings in more students plus professors!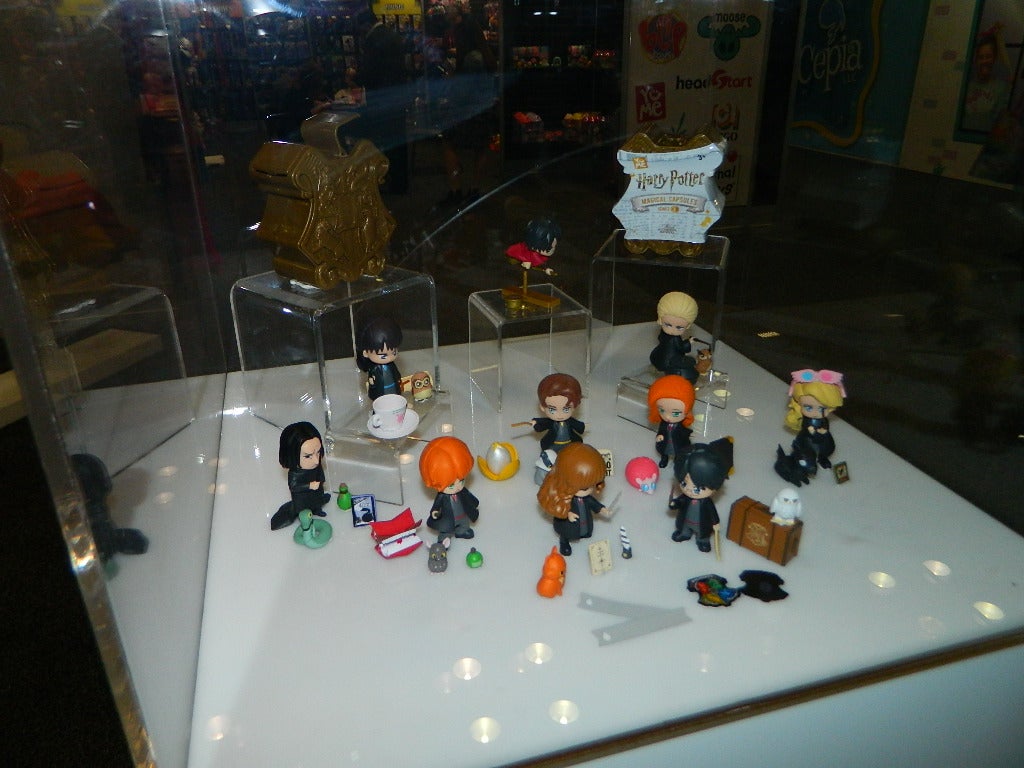 Scroll down for more pics of these Magical Capsules as well as:
Harry Potter: Crimes of Grindelwald Niffler, plush Baby Nifflers
DZNR Plushes: more Batman and DC characters, Mr. Monopoly, Space Jam, Bugs Bunny, Elf, Scooby Doo, holiday characters
DC Wheels of Gotham Batmobile mini vehicles, Justice League plush Slammers with sound effects
Horror mini plushes and larger Pennywise and Exorcist Regan
My Little Pony: plushes and mini figure set Pony Pals
Scooby Doo: mystery plush bags and activity multi-packs, larger plushes including holiday offerings
Tom & Jerry plush
Holiday plush, non-themed plush, and more!
-Scott Rubin
[See image gallery at www.figures.com]