Playmobil's newest license, Scooby-Doo, ws front and center at their Toy Fair booth. The line launched last month (read our review HERE!) with The Mystery Machine, a Scooby and Shaggy set, and a blind bagged assortment of 12 mystery ghost figures.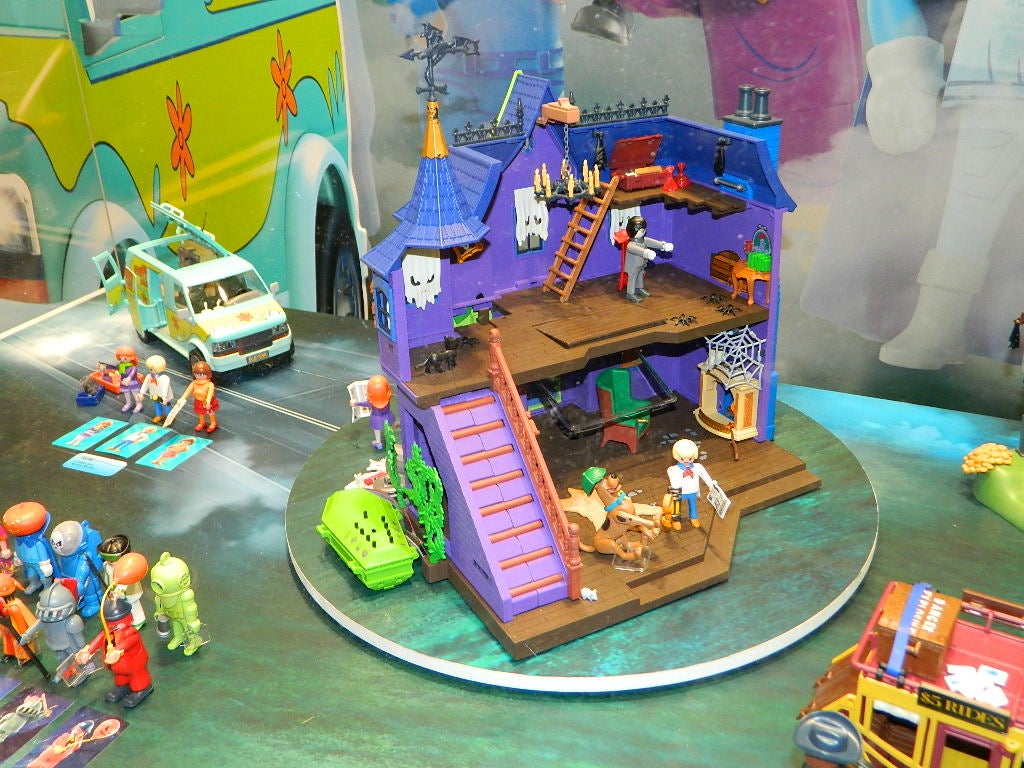 New Playmobil Scooby-Doo items coming this year include a variety of playsets inspired by classic Scooby-Doo episodes, including Dinner With Shaggy, Adventures in the Witch's Cauldron, Adventures in the Cemetery, Adventures in the Wild West, and Adventures in Egypt. The star attraction was a massive playset called Adventures in the Mystery Mansion. Collectors can look forward to all these fun sets this August!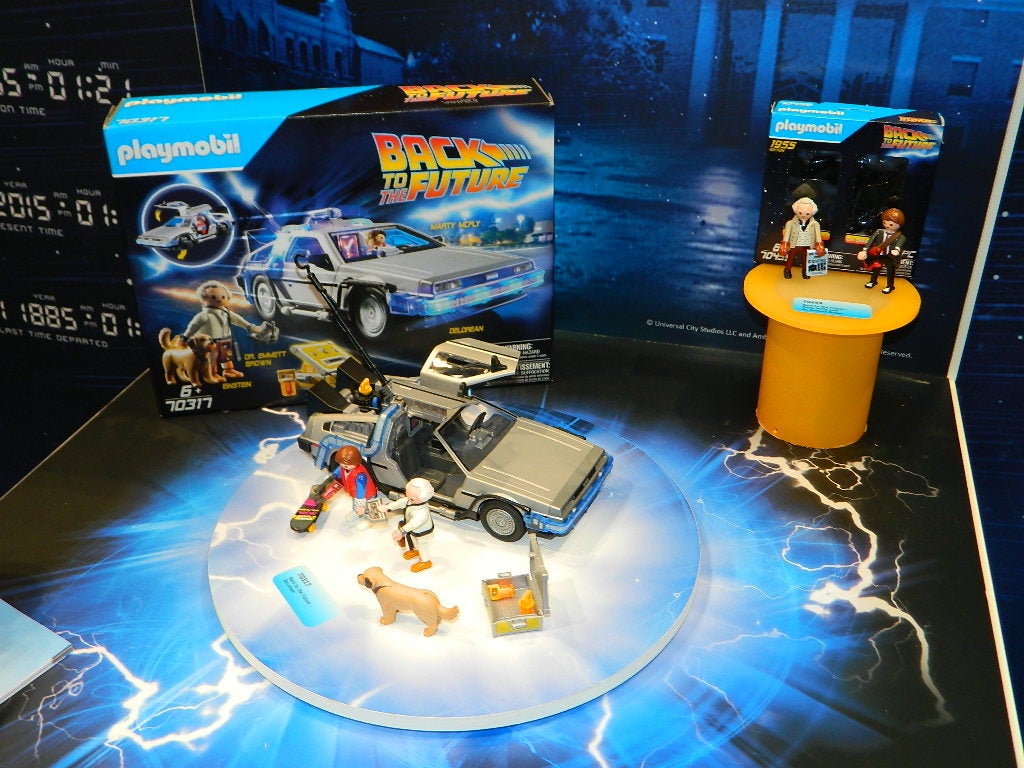 Another anticipated Playmobil license is Back to the Future. Arriving in May is a Marty McFly and Dr. Emmett Brown set ($7.99), along with the Back to the Future DeLorean ($49.99). The latter includes Marty McFly and Dr. Emmett Brown in their 1985 outfits and Einstein the dog, as well as the legendary
DeLorean DMC-12, equipped with a plutonium tank, flux capacitor,
and dashboard time travel indicator. To switch to flight mode, all four
wheels can be folded by 90 degrees!).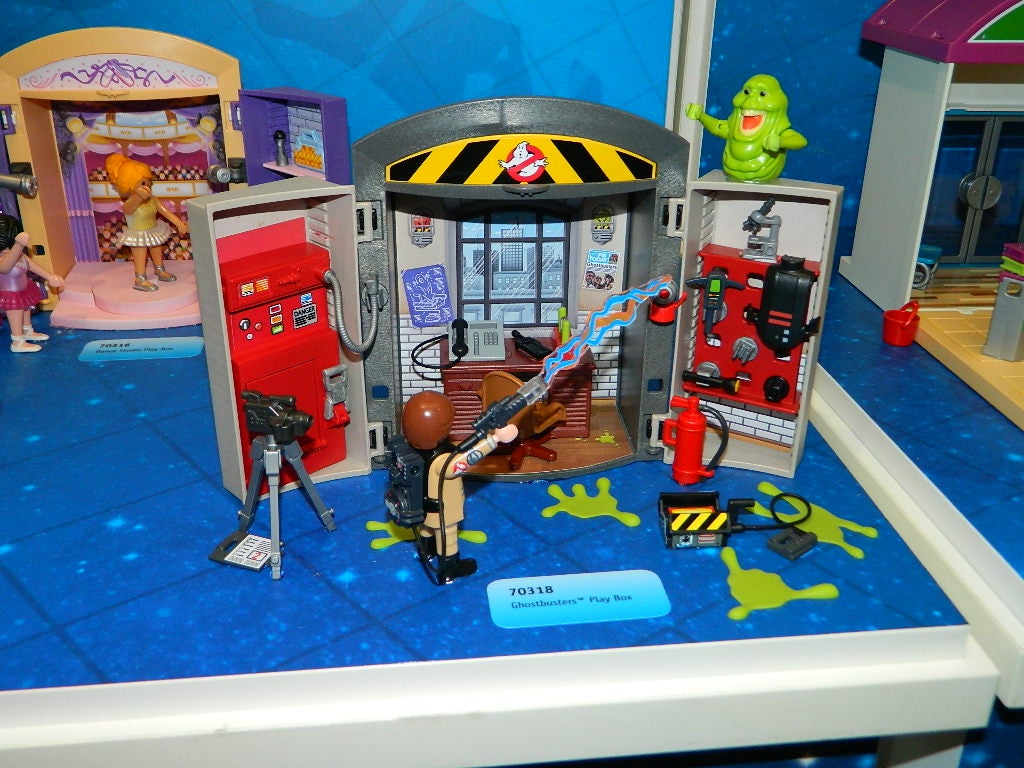 On the Ghostbusters scene, Playmobil will be releasing Play Box for ghostbustin' on the go!
Check out all these great items and more in our Playmobil Toy Fair photo gallery below!
[See image gallery at www.figures.com] [See image gallery at www.figures.com]
---