Netflix's Yasuke, the story of a Black samurai warrior in an alternate version of feudal Japan, will debut two new styles of vinyl figures for Super7!
Yasuke, Natsumaru, and Achojah make up the first wave SuperVinyl figures, a new line of 6-inch vinyl figures in the "hang-tag" style of soft vinyl figures traditionally made in Japan. With three points of articulation, these figures feature detailed sculpts that capture the style and attitude of the character.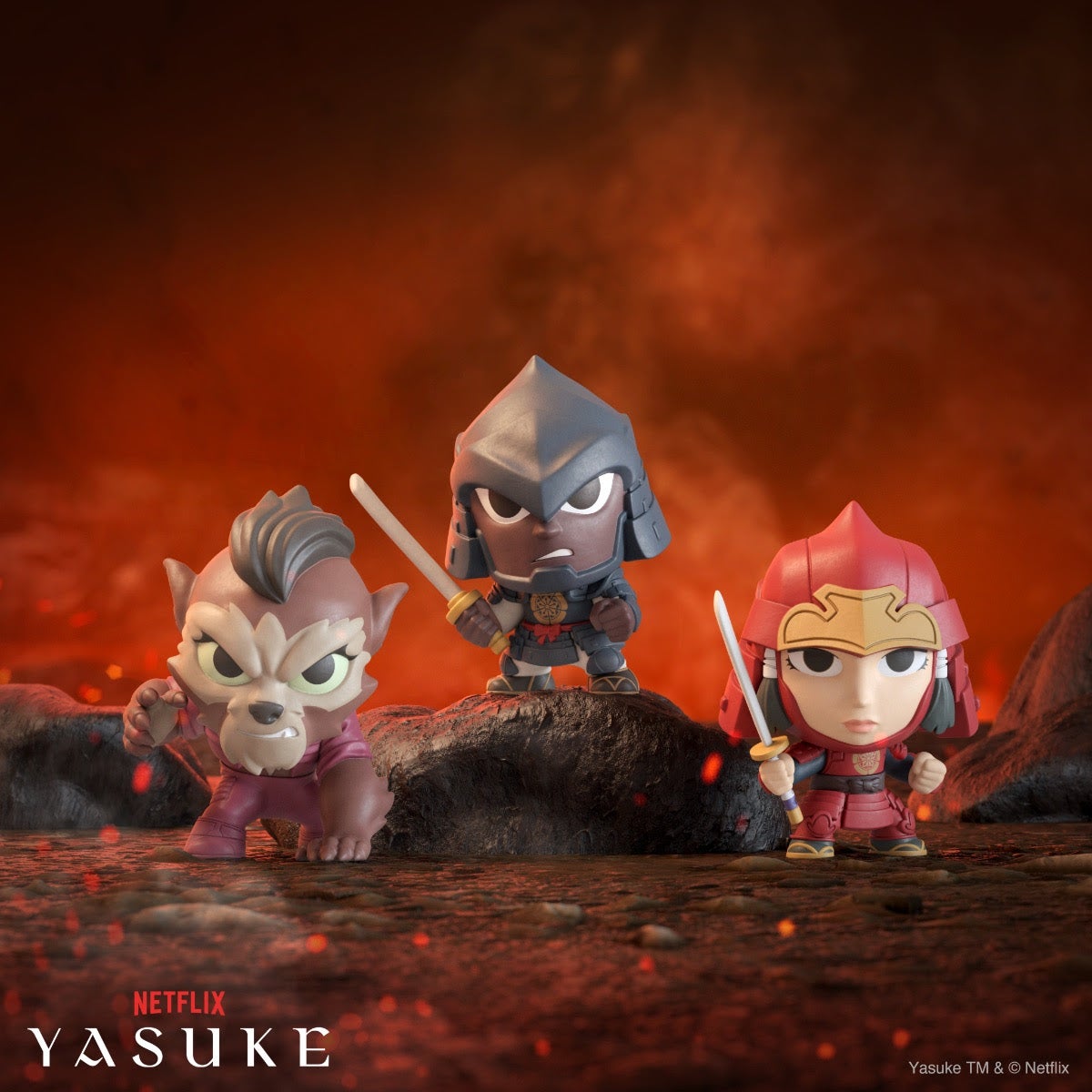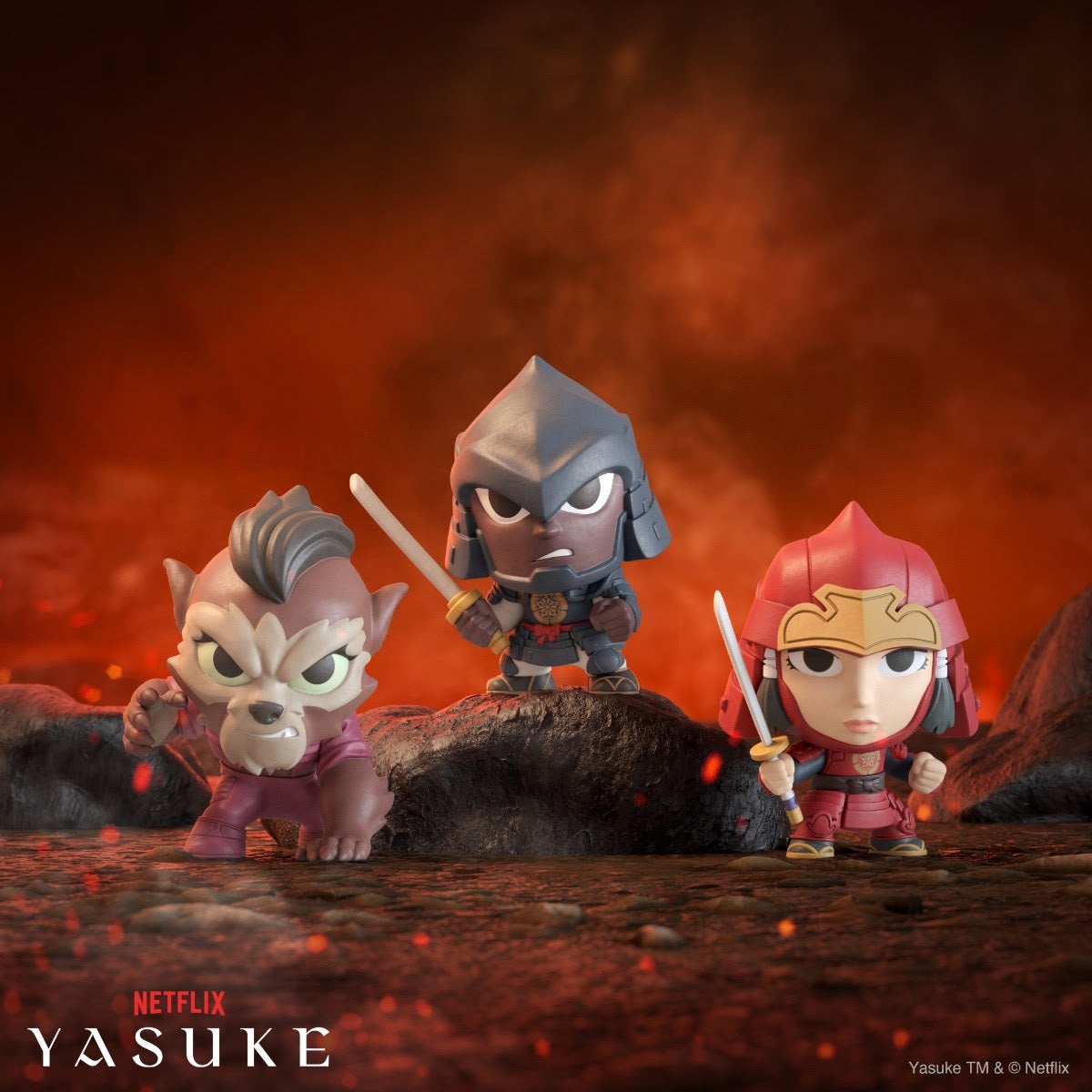 Super7 is also introducing SuperVinyl SD, a 3-inch tall super-deformed vinyl figure line that explores the cuter side of the animated characters, with the first wave including Yasuke, Natsumaru, and Nikita in Beast Mode.
These figures are now available for pre-order exclusively from Target!
Catch Yasuke, streaming only on Netflix.
---