"You are who you choose to be."
With a heart as big as its giant robot, it's no wonder The Iron Giant is a favorite among fans of all ages. When young Hogarth Hughes finds and befriends a giant robot that falls from the sky, it kicks off a story of discovery, adventure, and redemption that seems both timeless and timely.
Celebrating the cult-classic animated movie, Super7 is proud to present The Iron Giant ReAction figures! Available now priced at $18 each, this series stars The Iron Giant (With Hogarth Hughes), Super Iron Giant, and Attack Giant with all weapons locked 'n loaded!
Let The Iron Giant ReAction figures be a tangible little reminder that a bit of kindness for others or even for ourselves can lead to big changes for the better.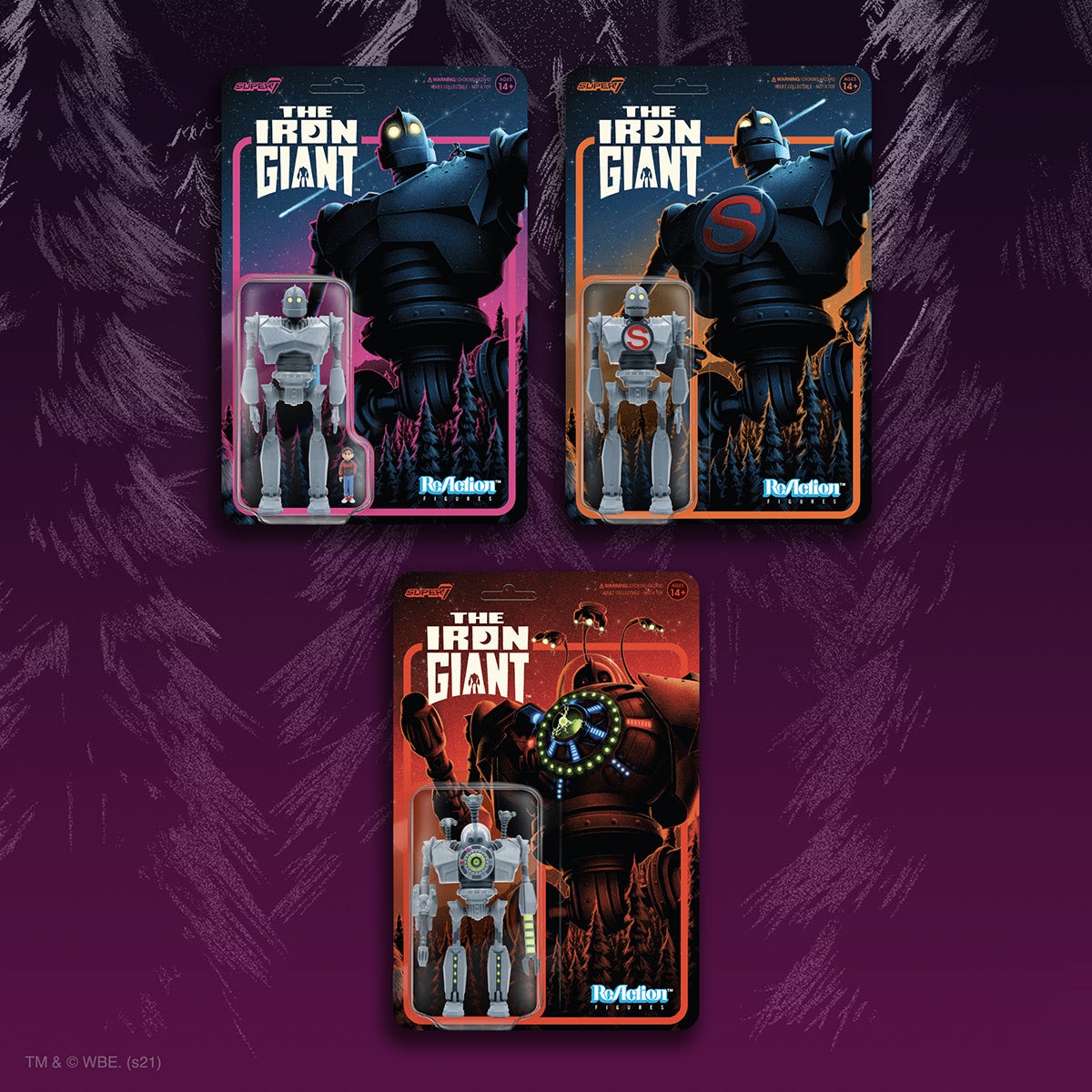 ---