What is best in life?
For their next Conan action figure release, Super7 takes on Arnold Schwarzenegger's iconic role in the 1982 film Conan The Barbarian. The 7-inch Ulatimates! action figure captures Conan's "iconic pose" from the movie.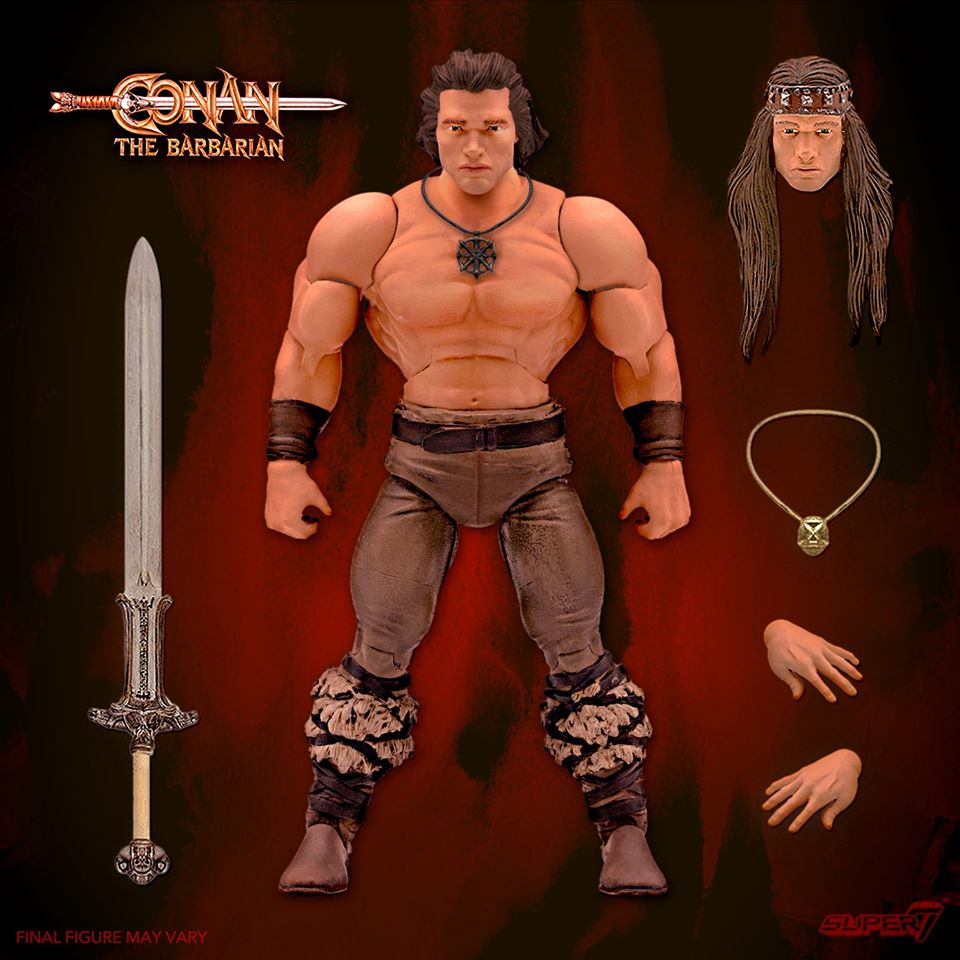 Conan will come with interchangeable parts and accessories including The Atlantean Sword in deluxe slipcase-style packaging. Note: This is a brand new sculpt and not the same as the Wave 1 Conan The Barbarian Movie ULTIMATES! Figure that is currently in production. This is also different from the Conan The Destroyer figure shown at Power-Con last year. This made-to-order release i spriced at $45 and will be open to pre-order until Wednesday, July 15th.
[See image gallery at www.figures.com]
---