Join Captain Picard and the crew of the USS Enterprise for a meal fit for any member of the Federation… or serious Star Trek fan!
Toynk announces the arrival the Star Trek: The Next Generation Delta Logo 16 Ceramic Piece Dinnerware Set, the newest addition to their Star Trek Universe Merch Collection.
This 16-piece dinnerware set produced by Robe Factory features a clean futuristic design; each white porcelain piece trimmed with blue and stamped with the iconic Starfleet Command Delta logo in brilliant gold. Set contains 16 pieces, enough for 4 complete place settings: 4x 10.5-inch dinner plates, 4x 8-inch salad plates, 4x 7-inch bowls, and 4x 10.5-ounce mugs. Dinnerware set is officially licensed.
This sophisticated Star Trek Dinnerware Set is now available for purchase at www.Toynk.com.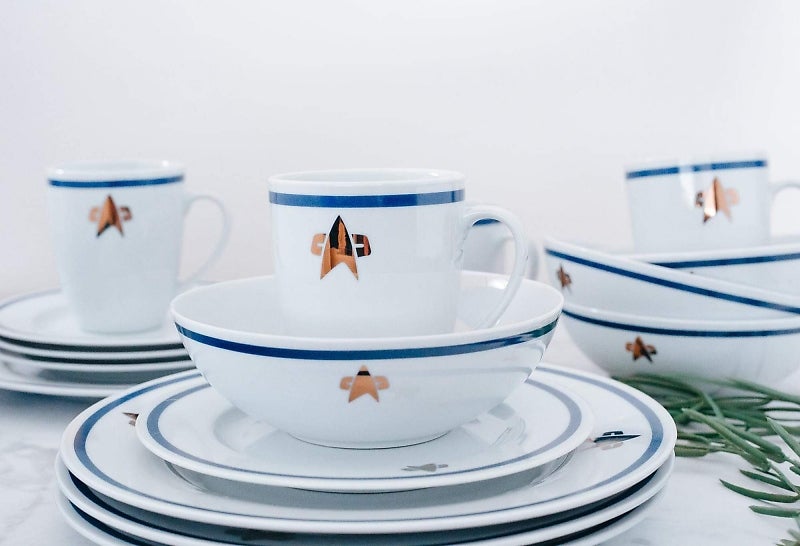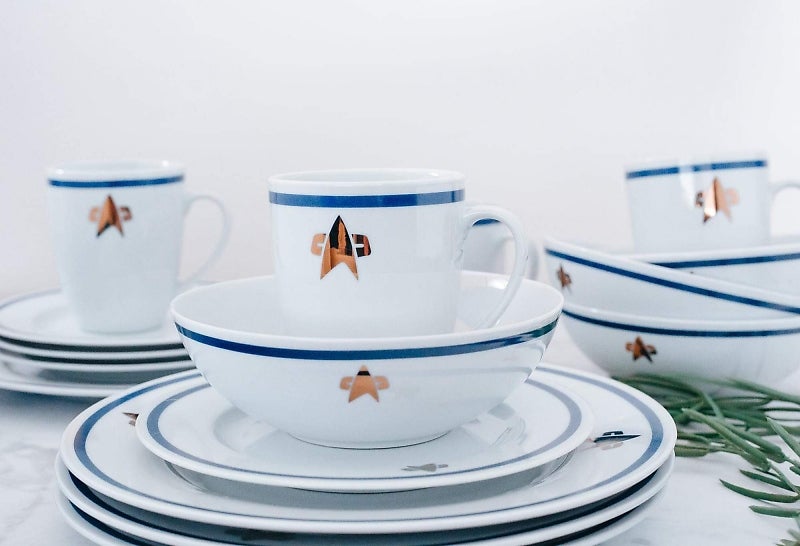 ---