Go Go Gadget Figures!
Bluefin has opened pre-orders for a new line of Inspector Gadget figures from Blitzway. This new line of collectible figures, under Blitzway's 5Pro Studio brand, are called MEGAHEROES Inspector Gadget. These 1/12 scales figures capture the detail and charm of our favorite wacky detective from the 1980's. Join us as we teleport back to our childhoods with Gadget, Penny, Brain and Chief Quimby!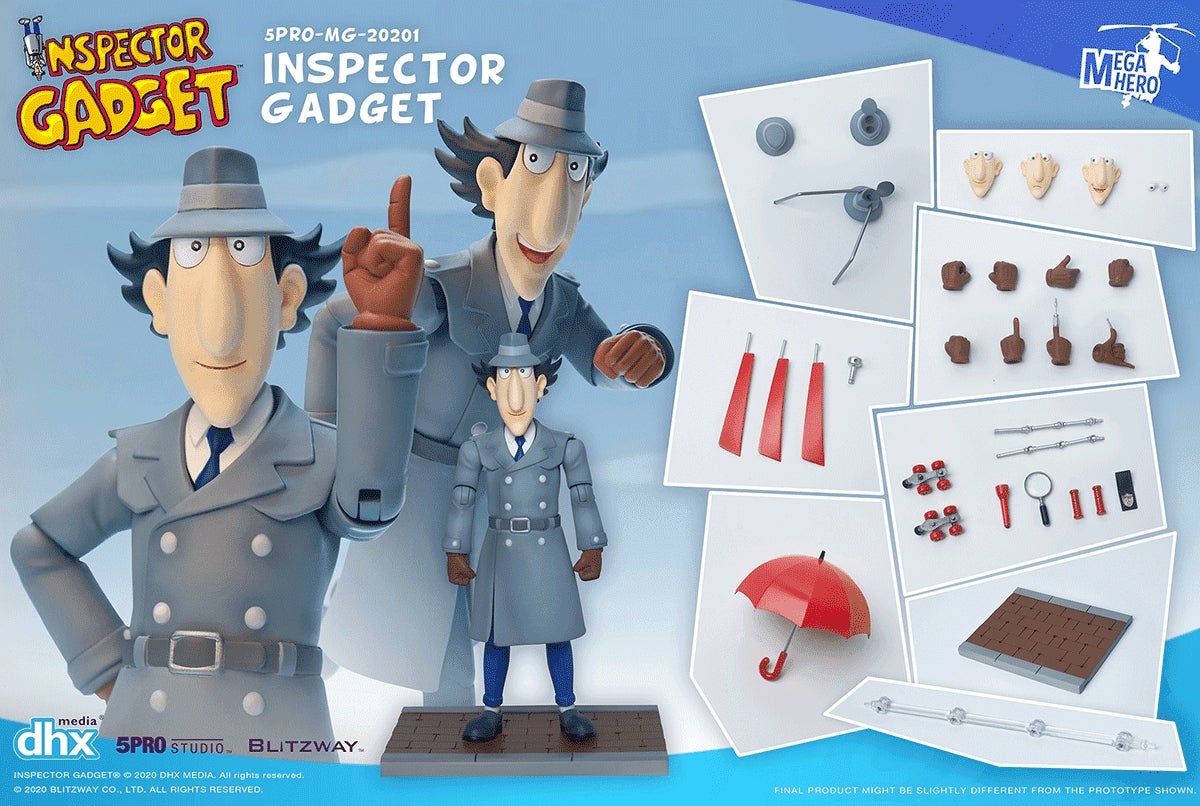 Inspector Gadget ($89), Penny & Brain ($69) and Chief Quimby ($49) can either be purchased separately or together in the Inspector Gadget Deluxe Set ($189). It's worth noting the Deluxe version saves you $18 and includes special speech bubble effects to create more dynamic scenes. The Deluxe version also includes an 'Early Bird Bonus' Special Gadget face and hand.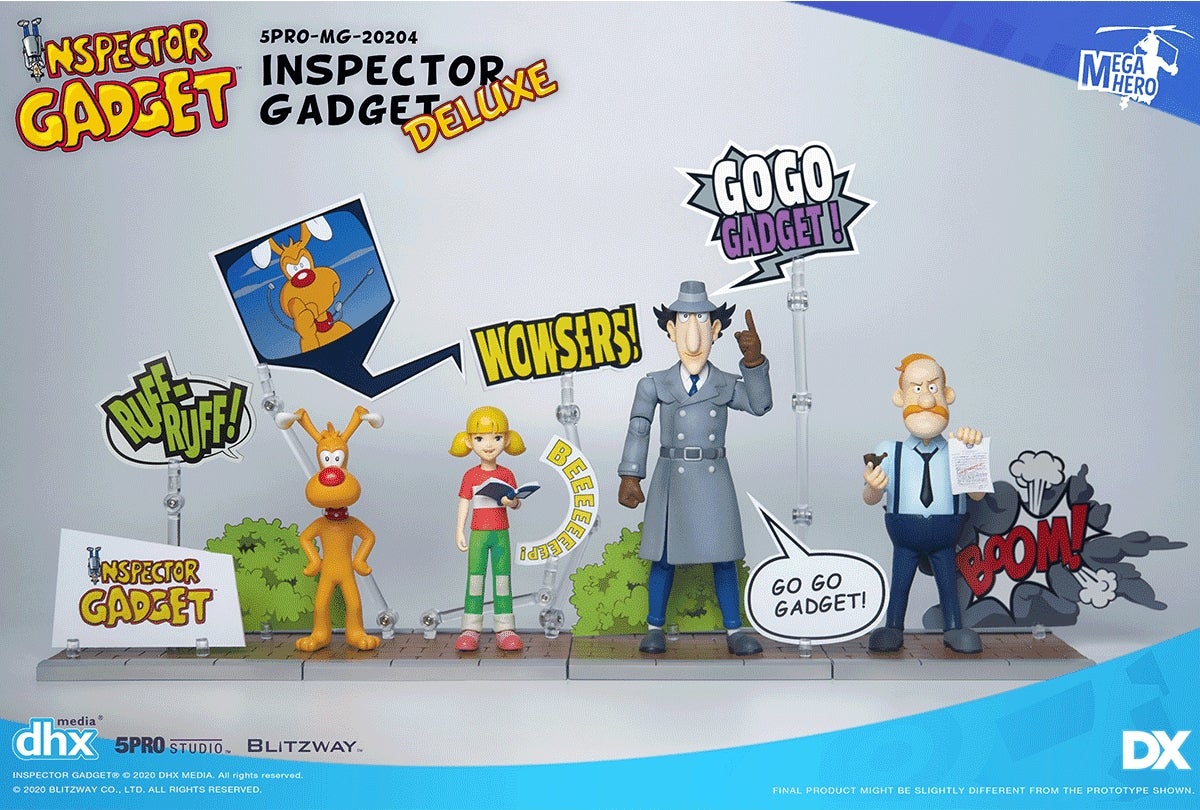 [See image gallery at www.figures.com]
---