House of Gog has issued a press release announcing their newest artist collaboration: The Art of Skinner! Read on…
In our quest for our next collaboration, we wanted to introduce a new art style to the brand while staying true to our roots; always making sure to keep surprising you with awesome art.

In doing so, we connected with another amazing artist with whom we have been working on a new wave of memorable original art collectibles for you guys, to be revealed in the coming months.

We are very happy and honoured to announce that our next collaborating artist is the summoner of horrors himself, Skinner @theartofskinner !!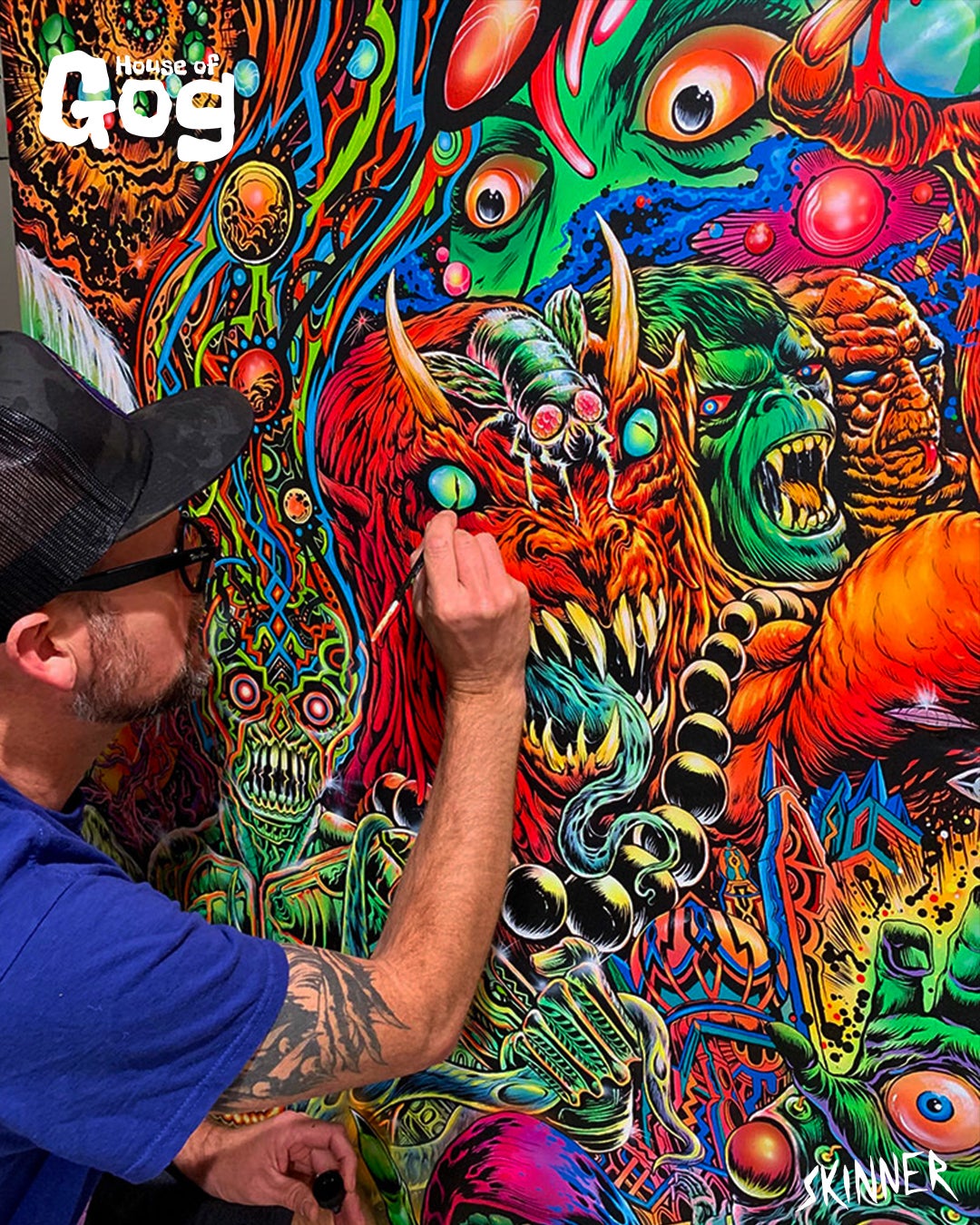 Rooted in the 70s & 80s, Oakland-based artist Skinner is recognized for his vivid, psychedelic and otherworldly art, agilely mixing horror, humor, sci-fi, and fantasy. His highly detailed line work, skillful use of color and composition, make his art amongst the coolest, raddest and most immersive we have ever seen.

Mostly focused on his original work, Skinner has also done some cool commercial gigs with Warner Bros, Vans, Adult Swim, Fender guitars, Heavy Metal magazine, Juxtapoz, Kidrobot, Quentin Tarantino, Grammy-winning metal band Mastodon, and many more.

As fans of Skinner, we feel blessed and privileged to be able to bring his incredible art into the realm of high-quality collectible statues with this official collaboration.

Let's all welcome Skinner to the House of Gog!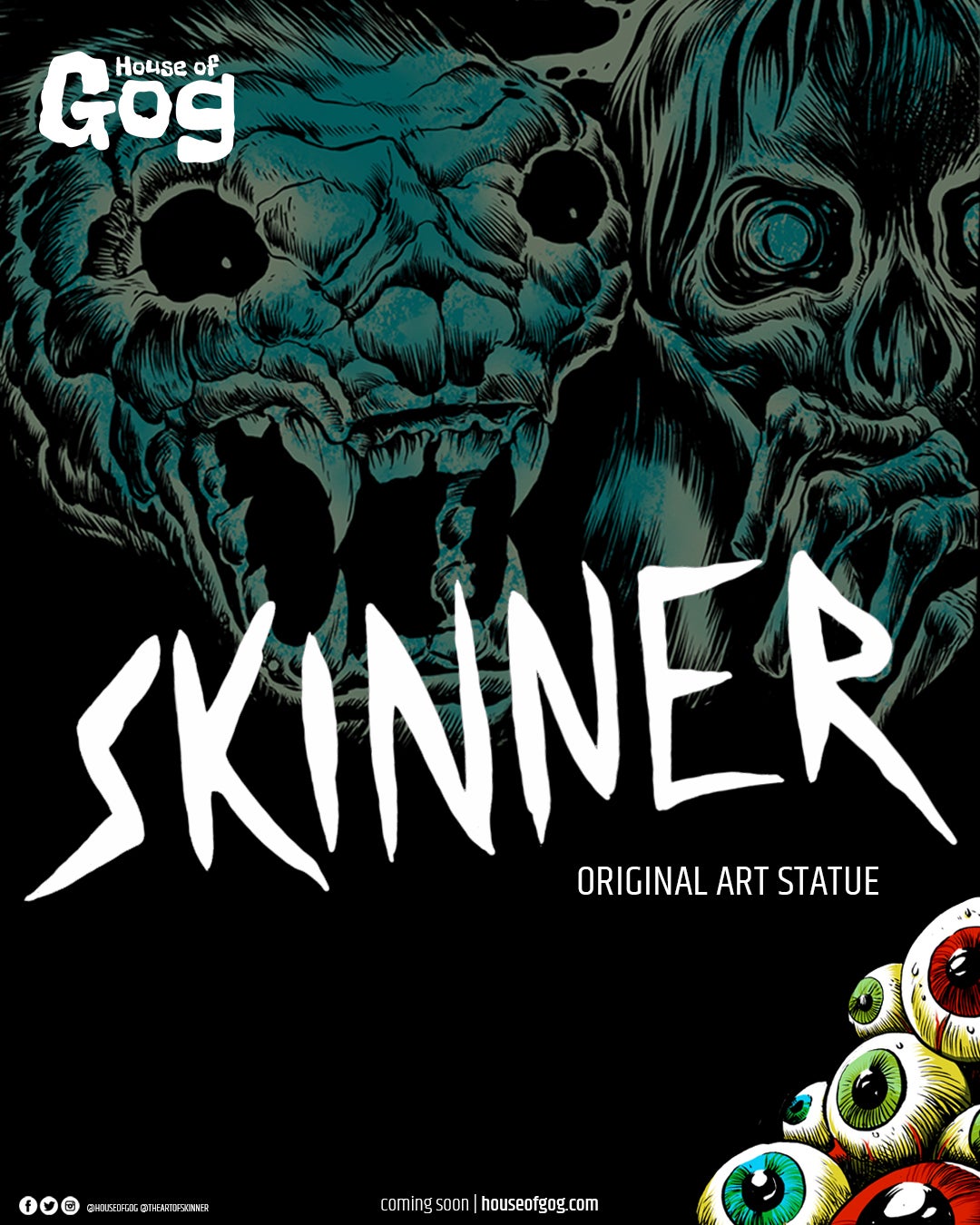 ---