NECA's collaboration with renowned movie director Guillermo Del Toro continues to bring select characters from Del Toro's films to life in premium action figure format with deluxe added elements.
This new action figure 2-pack includes the Faun and Ofelia from the dark fantasy film Pan's Labyrinth. Both figures feature new digitally printed face deco. Ofelia stands approximately 5" tall, is fully articulated and comes with detailed accessories from the movie, including fairies, key, and book that opens. The Faun stands over 9″ tall and comes with detailed satchel, canister bag, bone flute, and dagger.
Look for the Pan's Labyrinth Figure 2-Pack this July at Walmart stores nationwide.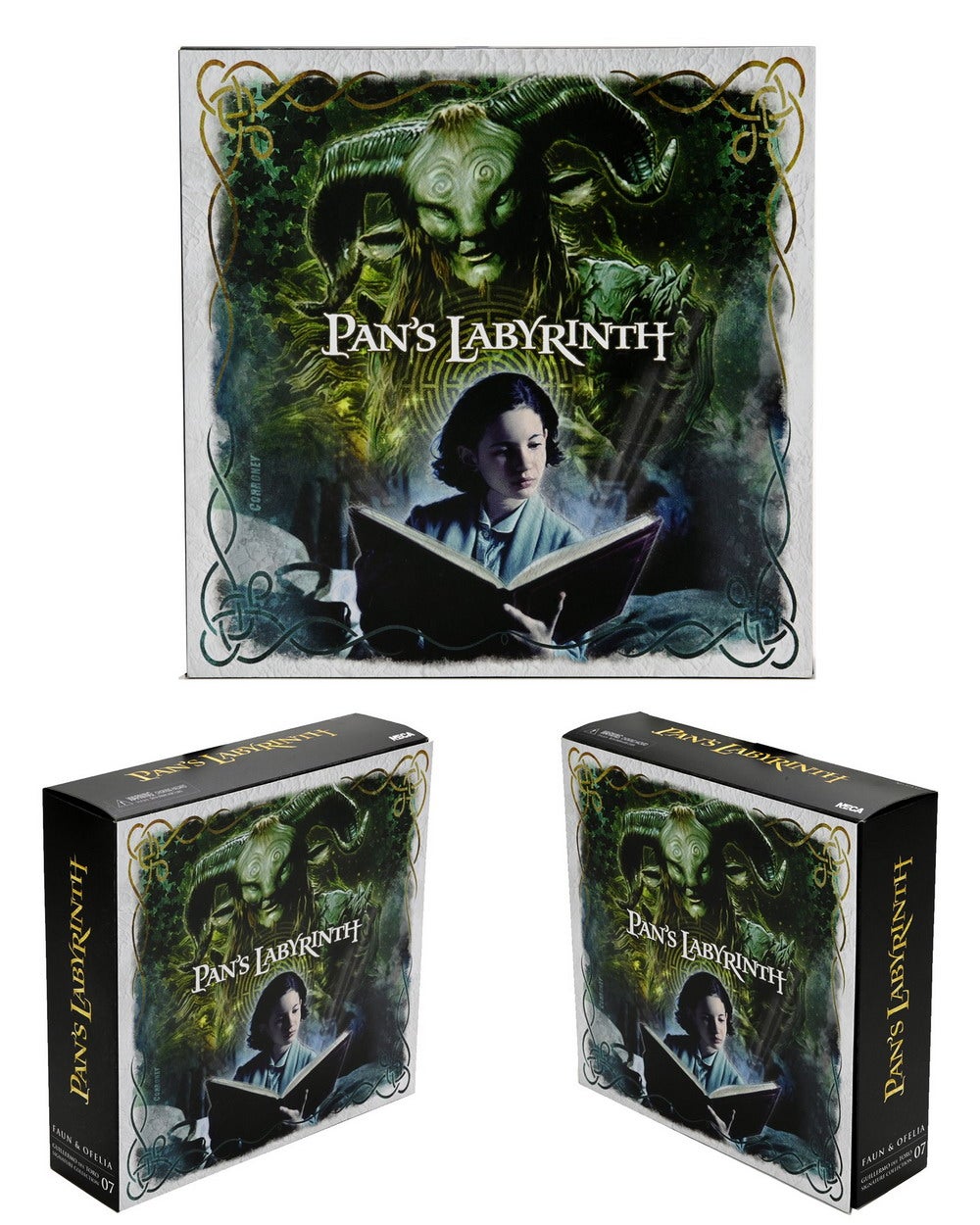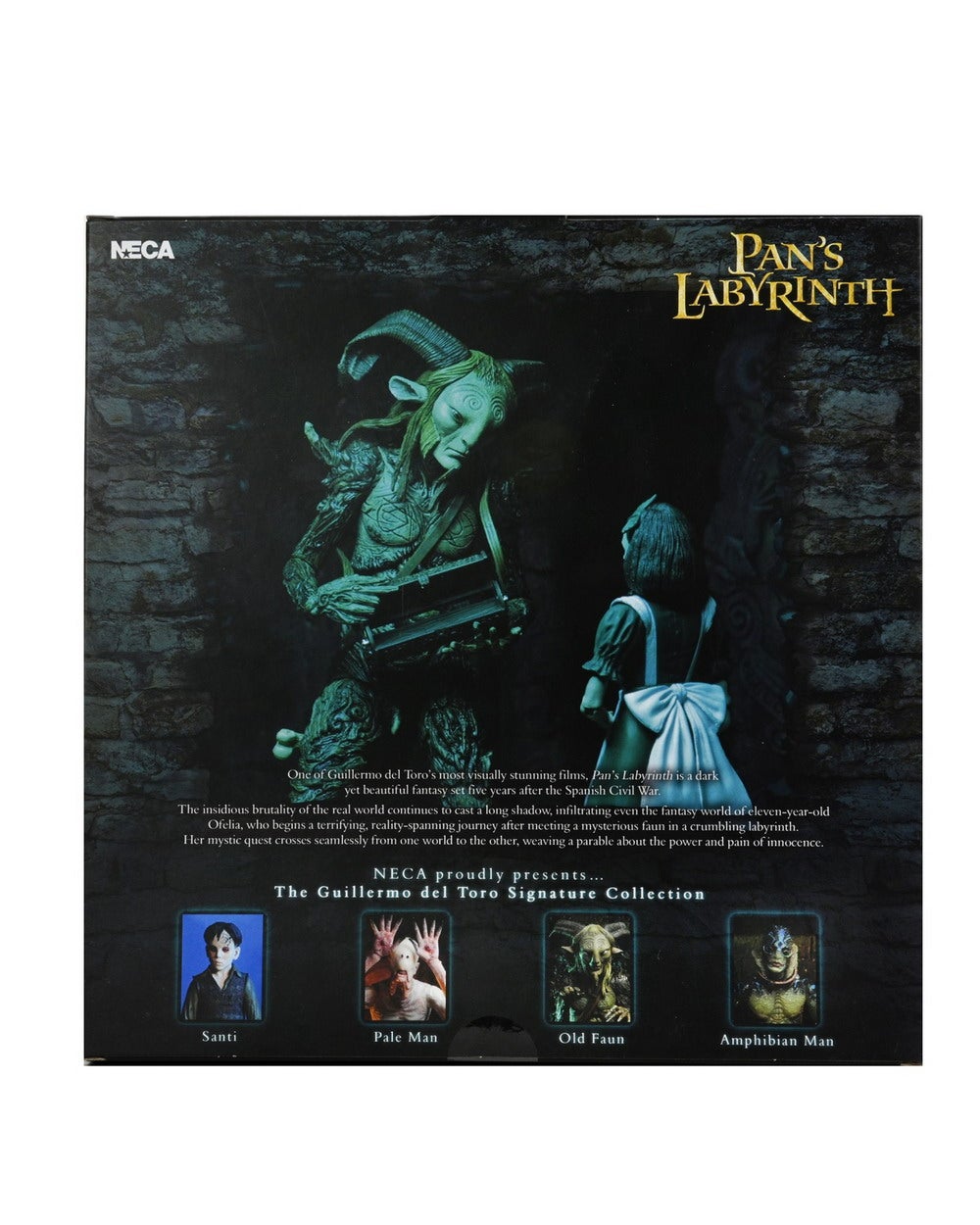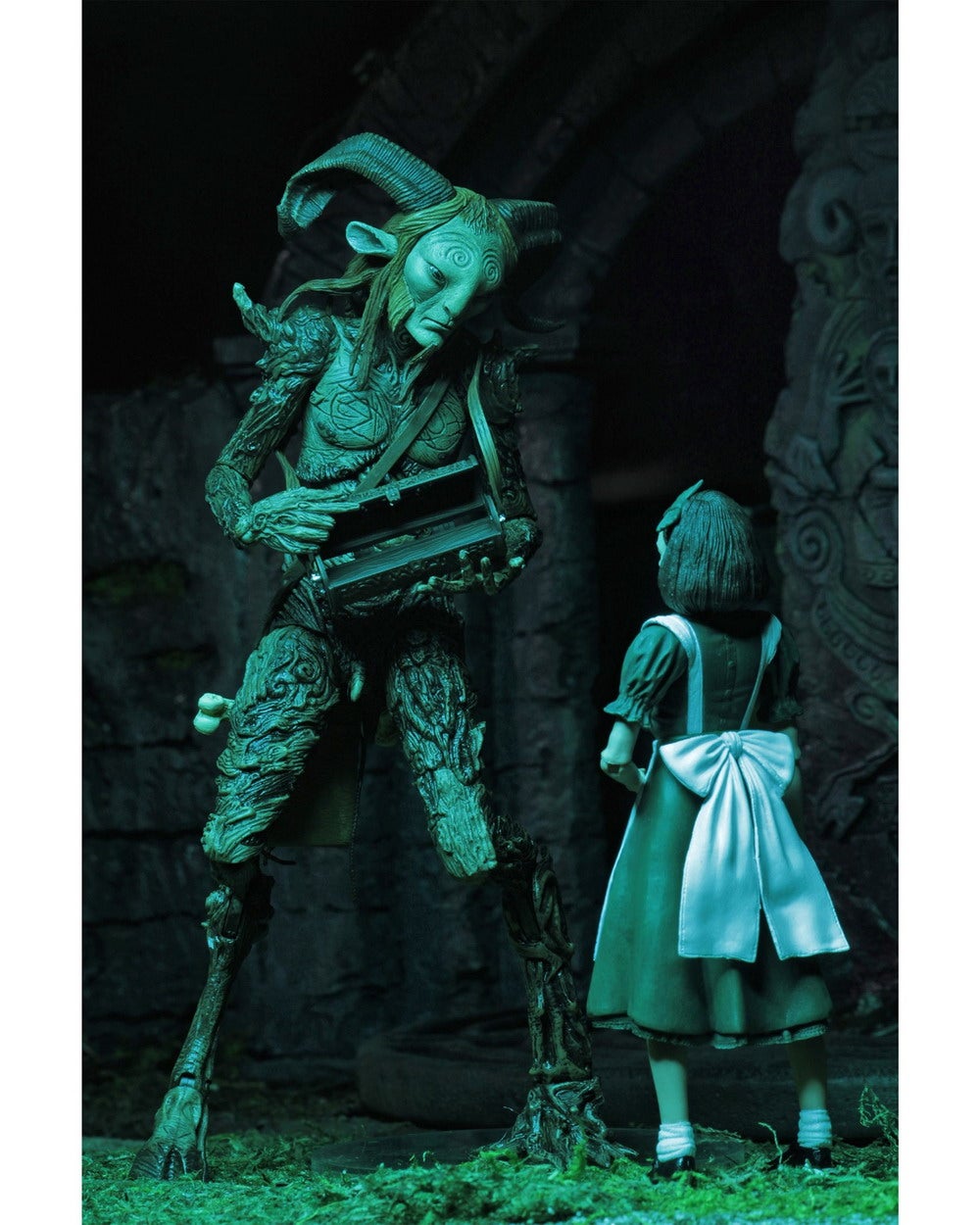 ---