The team at Hero Collector are happy to announce the brand-new Build the Star Trek Enterprise-D collection has landes on eaglemoss.com! This incredible die-cast scale metal model is an exact replica of the iconic starship from Star Trek: The Next Generation.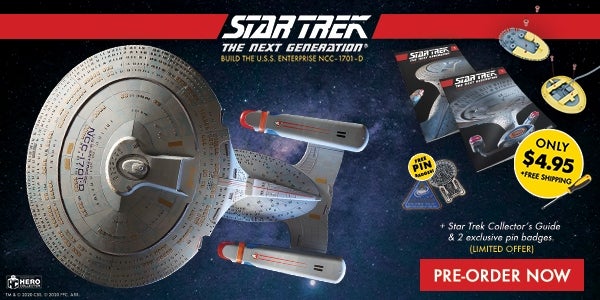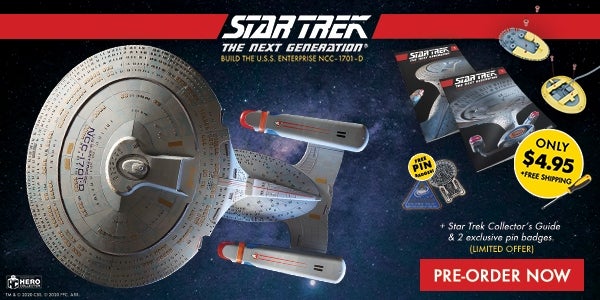 Replicating every last detail of the U.S.S. Enterprise-D, from its phaser strips and RCS thrusters to the Captain's yacht, this is the perfect project for model makers and Star Trek fans alike!
Your first subscription box will contain your first 2 model kits, your first exclusive Star Trek Enterprise-D magazine featuring behind the scenes content and your instructions and a free collector's binder.
You will also get 3 extra FREE gifts over the course of your collection just by signing up. You will receive a Star Trek branded screw box, a Star Trek t-shirt and a display stand to proudly display your model.
PLUS, order before the first shipping date of 1st March 2021 and you will also receive 2 exclusive pre-order Star Trek Pin Badges!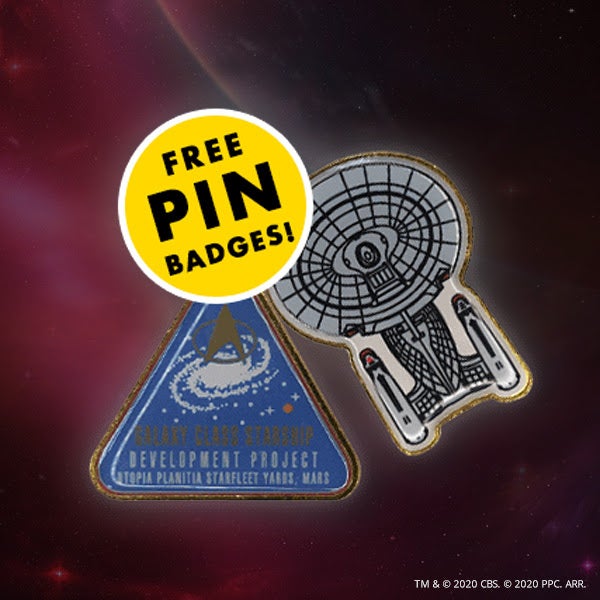 ---