DC PRIME: BATMAN ACTION FIGURE
Good. Better. Best. DC Prime. From the team at DC Collectibles comes THE premium-grade action figure line for DC characters. These nine-inch highly poseable collectibles come with multiple pairs of hands and accessories, so fans can create their own ultimate renditions of their favorite characters. To help bring these figures to life, the team at DC Collectibles brought on concept designer Riccardo Federici, as well as sculptor and figure designer Wonil Song, to breathe life into these extraordinary action figures.
DC Prime is a best-in-class action figure line designed to be the centerpiece of any collection, direct from the source.
For the first release from the DC Prime line, the team could think of no better hero than the Dark Knight himself—Batman. This massive collectible was carefully designed to be the ultimate Batman action figure. With over 23 different points of articulation, multiple pairs of hands, a wired fabric cape and three unique heads, there are thousands of unique Dark Knight moments just waiting to be created. For those fans looking for the best-in-class Batman collectibles—your action figure has arrived. Figure measures approximately 9″ tall.
ON SALE OCTOBER 2019 • $125.00 US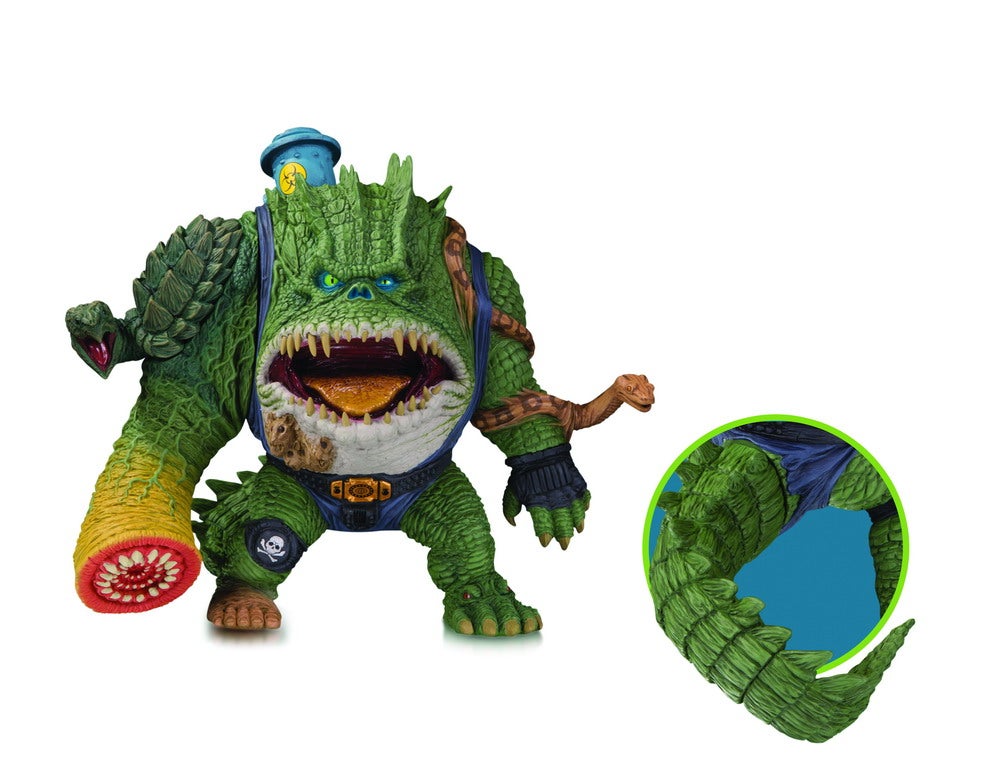 DC ARTISTS ALLEY: BATMAN, TWO-FACE, THE JOKER AND KILLER CROC BY JAMES GROMAN VINYL FIGURES
designed by JAMES GROMAN/ sculpted by JAMES GROMAN
DC Artists Alley is a stylized collection based on designs from some of today's cutting-edge artists. Channeling the comic convention experience, DC Artists Alley brings unique, artistic viewpoints to the DC Universe through highly detailed, limited-edition designer vinyl. To fully match the Artist Alley origins of the figures, each box includes a print featuring the original artwork the figure is based on.
The latest artist to join the collection is the monster-obsessed, multi-medium former Madballs creator James Groman. His style is highlighted with delightfully exaggerated and gory details—exposed muscle fibers, superfluous layers of teeth and rippling and calloused skin. Growing up, he was more into movie monsters than superheroes, but always held a special fondness for Batman and his unparalleled rogues gallery. His reimaginings of these beloved characters will evoke both wonder and terror from fans around the globe.
• Limited to 3,000 pieces and individually numbered
ON SALE OCTOBER 2019 • $65.00 US • EACH FIGURE SOLD SEPARATELY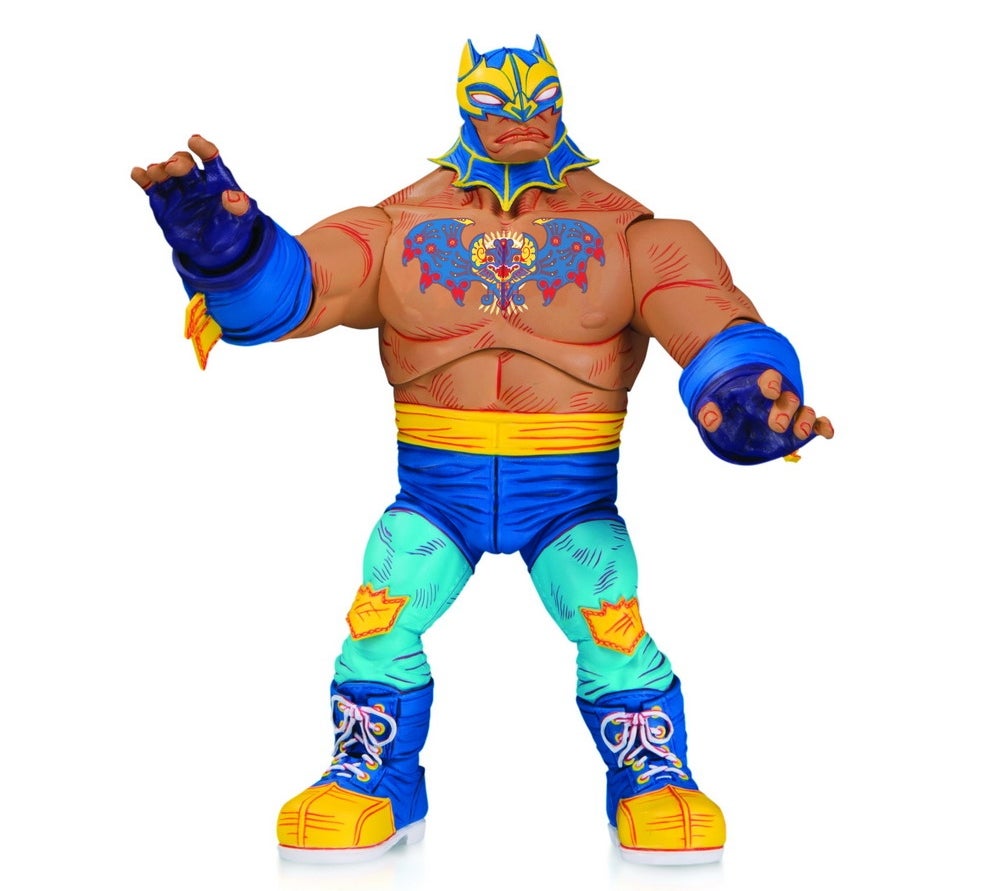 DC ¡LUCHA EXPLOSIVA! BATMAN, DEATHSTROKE, SUPERMAN, METALLO II, WONDER WOMAN AND THE CHEETAH ACTION FIGURES
Técnicos! Rudos! Superhero and wrestling fans—"¡A la lucha!" The wrestling collectible event of the year is here! From the team at DC Collectibles comes a joyful and imaginative new universe that combines the enthralling world of Mexican wrestling and the heroic history of DC Comics: DC ¡LUCHA EXPLOSIVA!
This all-new line of 7″ action figures take its roots from the deep history of Lucha Libre and Mexican luchadores. Each figure is a Latin American-inspired reimagining of a classic DC hero or villain, complete with an all-new backstory drawn from Mexico's rich cultural history.
With six figures set for release in 2019 and more coming in the years following, fans will be able to create epic storylines of betrayal and redemption, alliances made and broken and emerging heroes and villains. Which figure will you choose to be the campeón?
$35.00 US EACH • FIGURE SOLD SEPARATELY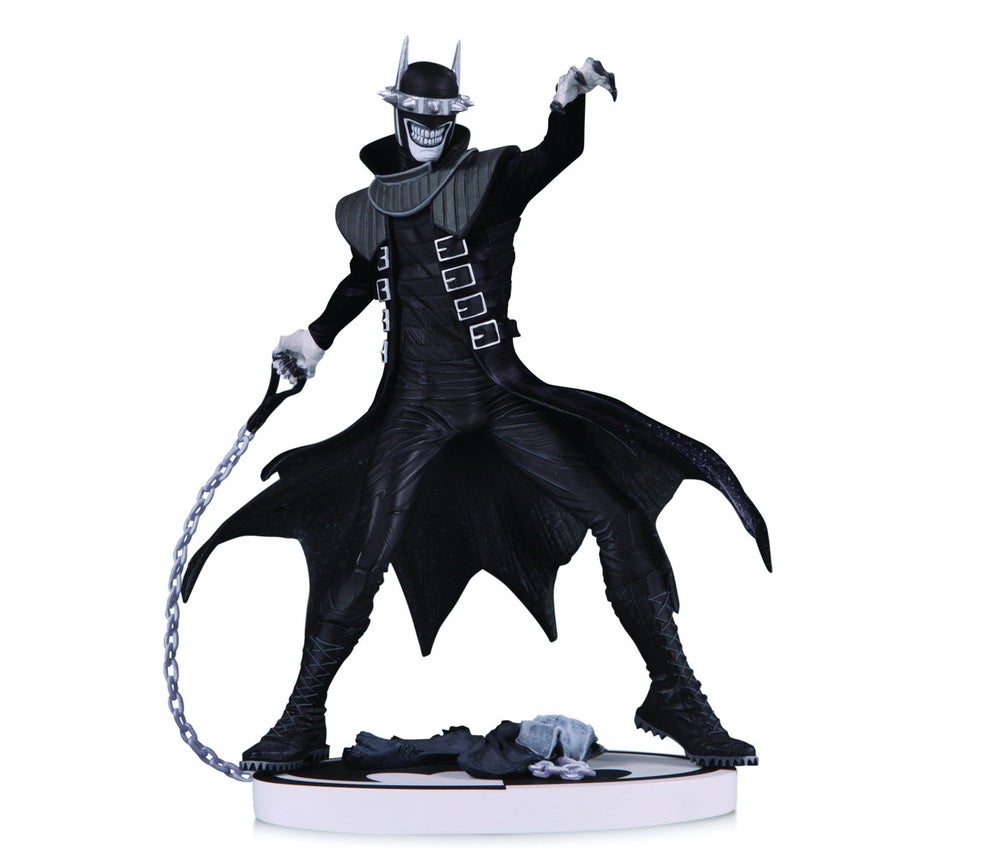 BATMAN BLACK & WHITE: THE BATMAN WHO LAUGHS BY GREG CAPULLO SECOND EDITION STATUE
based on art by GREG CAPULLO/ sculpted by JONATHAN MATTHEWS
The BATMAN BLACK & WHITE line brings to life interpretations of the World's Greatest Detective and select Gotham City characters from the comics industry's brightest stars. The menacing force behind DARK NIGHTS: METAL is back for a second BATMAN BLACK & WHITE statue. That's right, the evil, the charming, the Batman Who Laughs has returned. This striking, villainous creation with the power to make nightmares shudder is a twisted hybrid of Batman and his archnemesis The Joker. Limited to 5,000 pieces and individually numbered. Statue measures 7.6″ tall.
ON SALE AUGUST 2019 • $80.00 US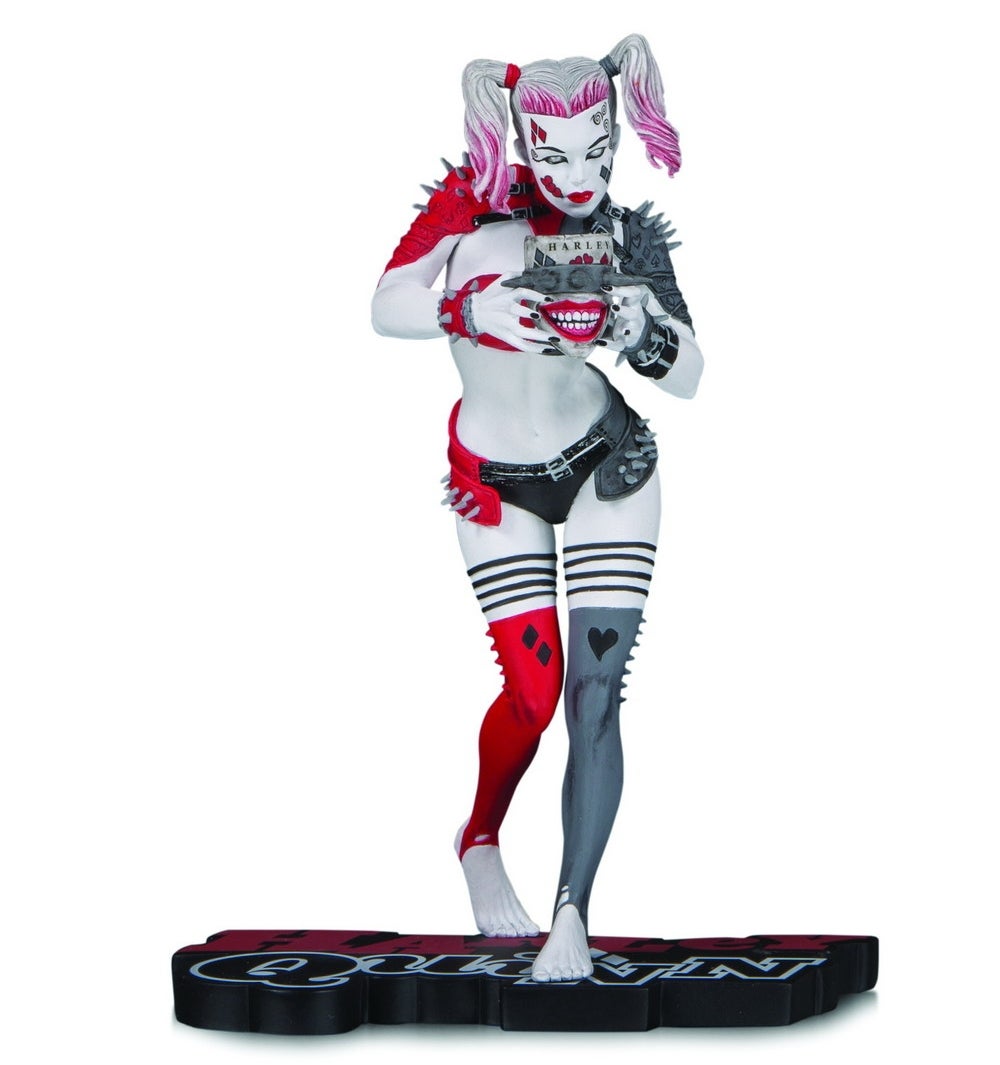 HARLEY QUINN RED,WHITE & BLACK HARLEY QUINN BY GREG HORN STATUE
based on artwork created by GREG HORN/ sculpted by ADRIENNE SMITH
Greg Horn's bold, highly detailed style has helped him become one of the most recognizable cover artists in comics today. His take on a Harley Quinn joined with the mysterious Batman Who Laughs is a visceral delight for fans of the character. Cast in polyresin, the design is based on Horn's variant cover from DARK KNIGHTS: METAL.
This Harley wears a haunting mask, walks barefoot and has traded her mallet for the face of the Batman Who Laughs to create a wholly unique and nightmarish addition to the RED, WHITE & BLACK collection. Limited to 5,000 pieces and individually numbered. Statue measures approximately 6.25 " tall.
ON SALE OCTOBER 2019 • $80.00 US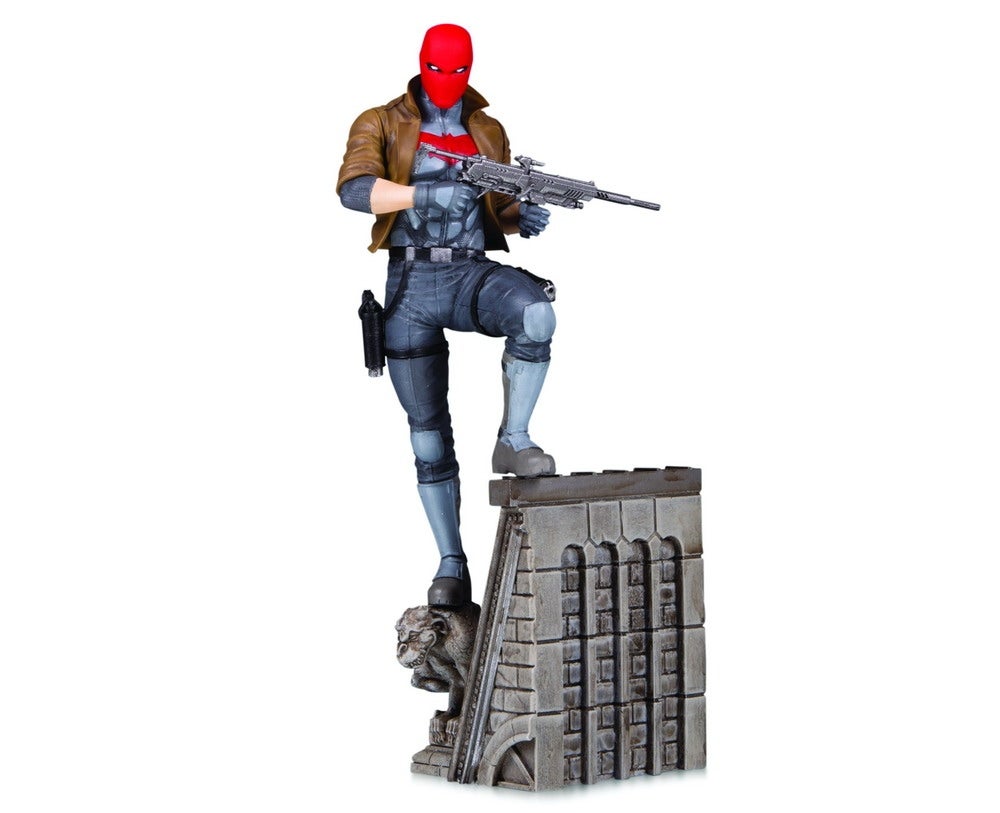 BAT-FAMILY: RED HOOD MULTI-PART STATUE
sculpted by CHRIS DAHLBERG
Following the success of the Teen Titans multi-part statue, DC Collectibles is back with a new line of combinable statues, this time featuring the Bat-Family! This new set features five statues that can be posed individually or combined into a massive showpiece.
The latest and final release of the Bat-Family collection is the mercurial Red Hood. Set up on the flanking side of the family, Red Hood is heavily armed and ready to surveil the night for enemies. Cast with hints to both his Bat and vigilante origins, his figure features a crest on the armor plate, but he wears his trademark leather jacket atop it. This piece will stand out by itself, but as the final piece to the Bat-Family five-part set, it completes a must-own collection for any DC fan's home. Limited to 5,000 pieces and individually numbered. Statue measures approximately 7.57″ tall.
ON SALE AUGUST
[See image gallery at www.figures.com]
---
Keep up with all the latest toy news by following Figures.com on Facebook and Twitter!
To buy action figures, take a look at Hobby Link Japan, BigBadToyStore.com, TheToySource.com, Toynk.com, and BriansToys.com.