Incendium announces three new 5-inch Figbiz action figures, including The Creep (Creepshow), Death (Bill & Teg's Bogus Journey), and Frank Frazetta's Death Dealer. All 3 figures are limited first edition releases, available for pre-order now whilst stocks last, and shipping April 2021. Each Articulated action figure comes in five inch scale with ten points of articulation and at least 3 rad accessories.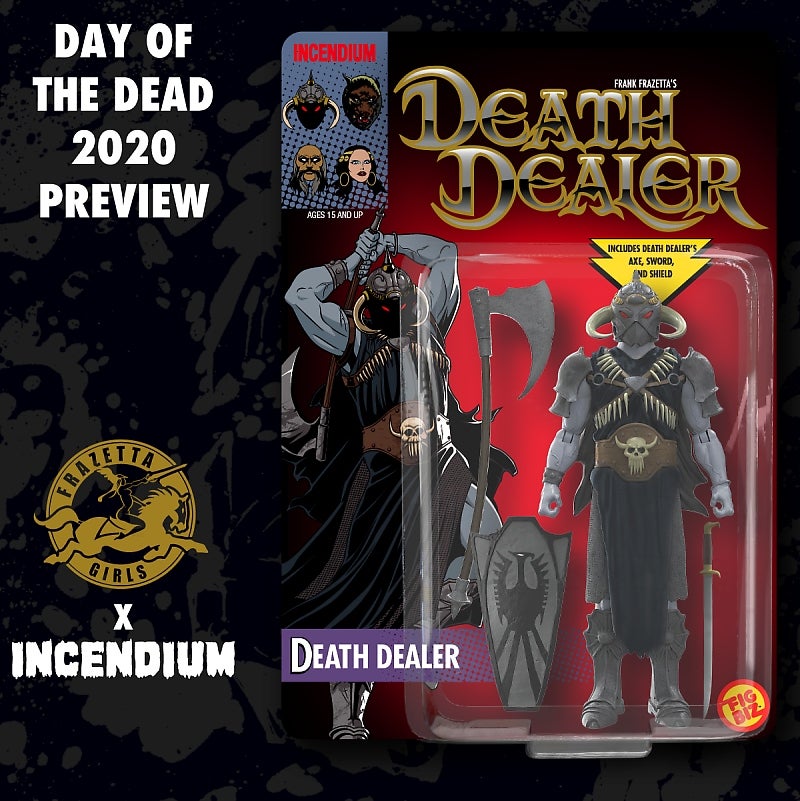 Incendium's new Death Dealer action figure reimagines the immortal warrior in our Saturday-morning style with an original illustrated card back and includes his, axe, sword, sheath, belt, and shield.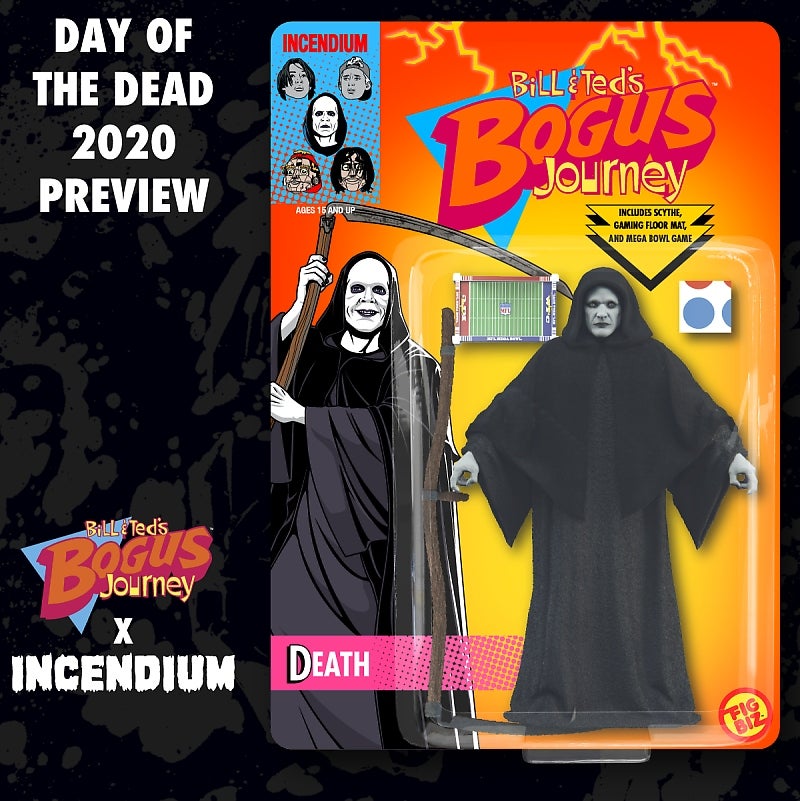 Death from Bill and Ted's Bogus Journey will come with his Scythe, gaming floor mat, and a Mega Bowl table top game accessory for playing best out of three, five, or seven, with the Reaper.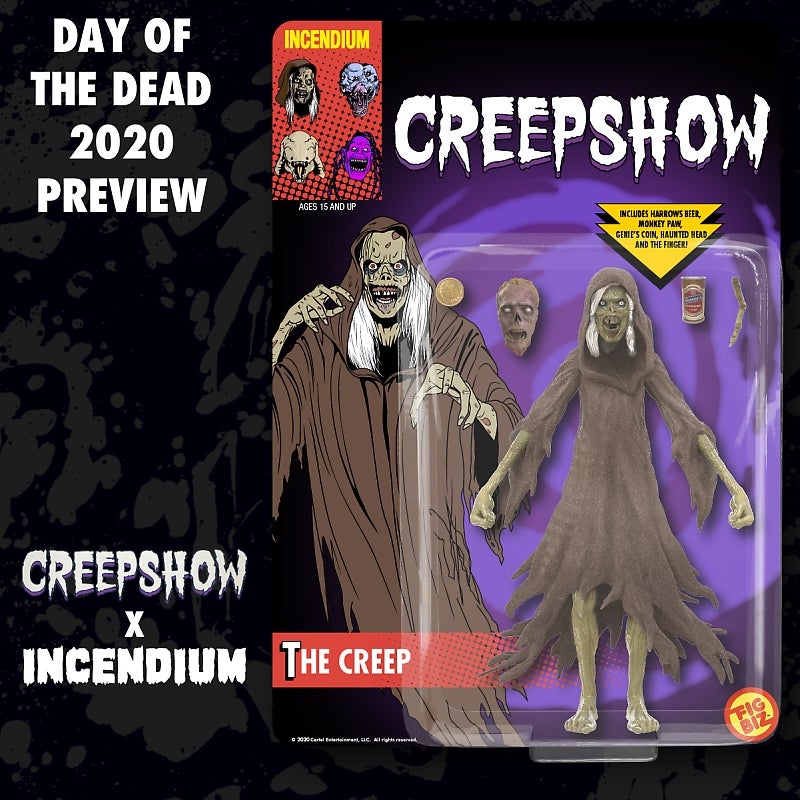 The Creep FigBiz arrives just days after his debut animated special on Shudder, with a slew of cursed items from the first season of Creepshow TV, including the Monkey Paw, Genie's Coin, Harrow's Beer Can, and more.
---