With Mortal Kombat 11 still delivering the video game action and a Mortal Kombat movie reboot on the near horizon, the timing couldn't be better for new Mortal Kombat collectibles. Today, Iron Studios presents their latest Mortal Kombat 1/10 Art Scale Statue – a stunning sculpture of the God of Thunder, Raiden!
Standing 9.4 inches tall, this detailed polystone piece captures the electric Kombatant standing on a skull-adorned Outworld altar base with crackling energy emerging from his hands.
The Mortal Kombat Raiden 1/10 Art Scale Statue arrives third quarter of 2021 priced at $169.99. Fight!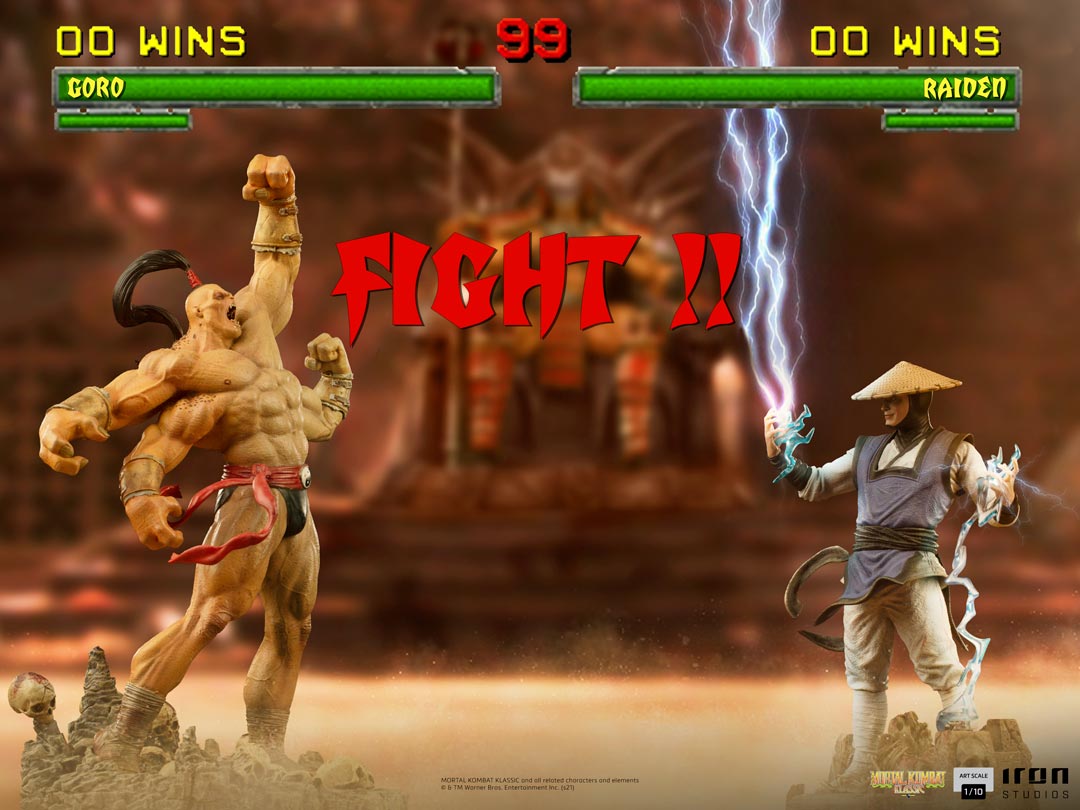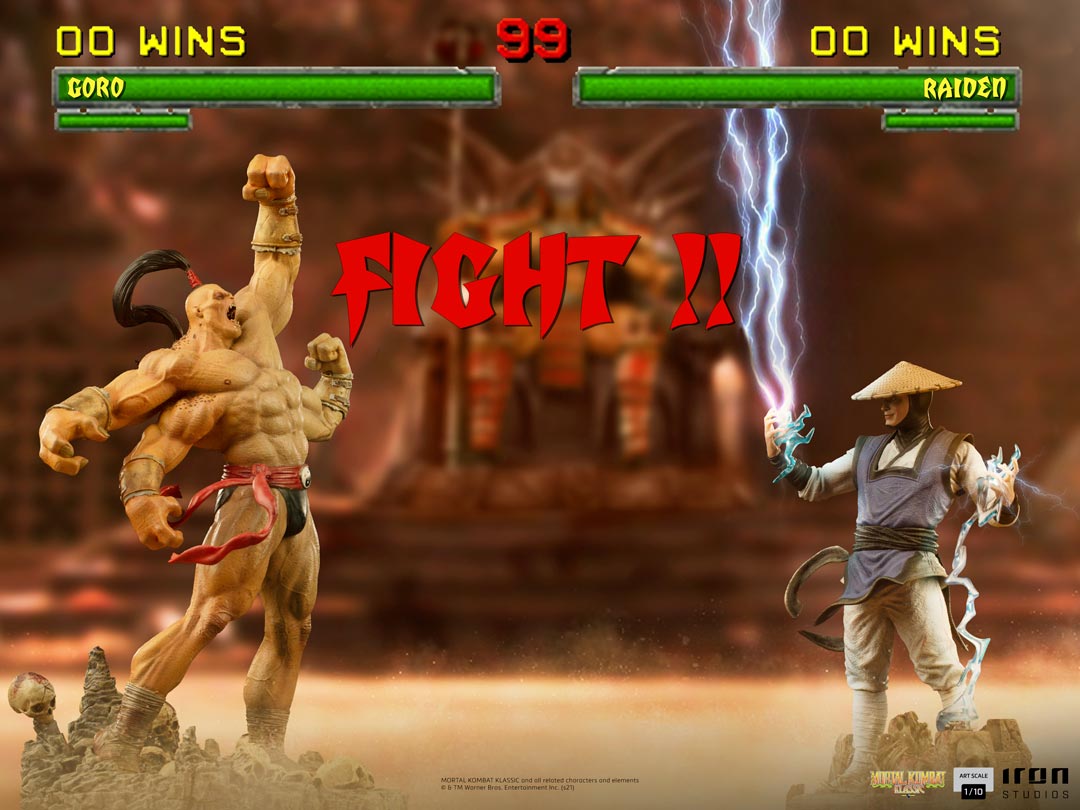 Iron Studios' MK Goro Statue Shown for Comparison
[See image gallery at www.figures.com]
---