Introducing Lil' Maxx – the first platform toy by Mighty Jaxx!
In partnership with Hasbro, the fun new 3-inch tall blindbox collection launches with everyones favorite Transformers characters. Each figure is posable, and features detailed paint and line work to capture the unique characteristics of every character.

The Lil' Maxx x Transformers collection features 12 different figures across 3 different rarity tiers. In the first tier, with a 7/12 chance of getting these figures are Devastator, Arcee, Hot Rod, and Ravage.

In the second tier, with a 4/12 chance, is Optimus Prime, Bumblebee, Megatron, and Starscream. We know most of you would probably aim for the figures in this middle tier, they are after all the most popular Transformers! But you won't want to miss the pieces in the third tier!

The figures in the third tier come with a 1/12 chance! Making them extremely rare, the tier consists of Grimlock, Soundwave, a special Megatron (Silver Chrome), and Electrum Optimus Prime.
Each Lil' Maxx figure stands approximately 3″ tall and is made from a combination of ABS and PVC.
Available to order now through mightyjaxx.rocks, each Lil' Maxx x Transformers retails for $9.99.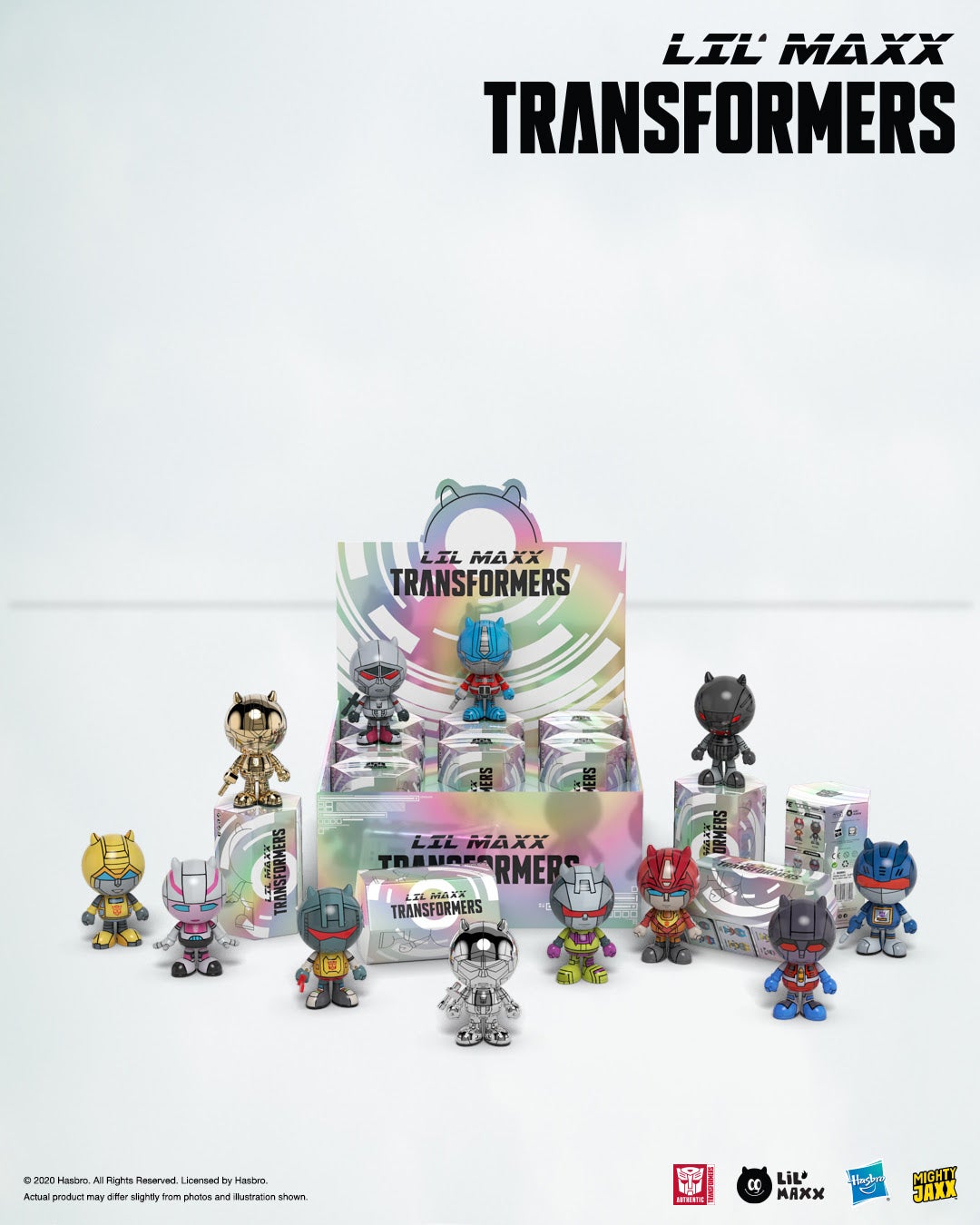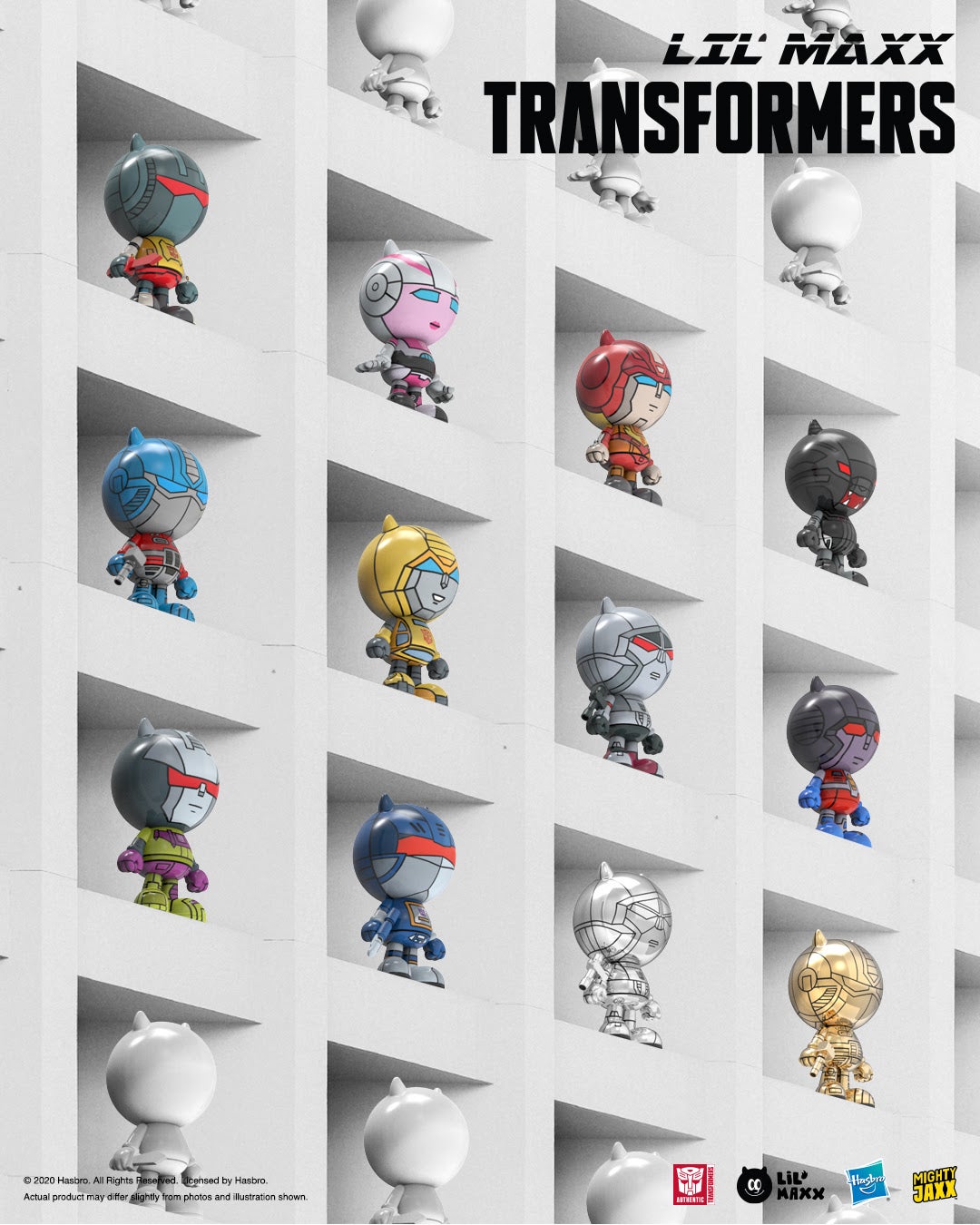 ---