PureArts presents Michael Jackson in his iconic lean from the famous Smooth Criminal short film that premiered on MTV on October 13th, 1988. This hyper-realistic 1/3 scale premium statue with custom-tailored clothing and incredible details will be the centerpiece of any collection.
Two versions of the Michael Jackson Smooth Criminal statue are being offered: a Standard Edition ($899) that includes Michael Jackson, the club floor base, and a microphone, along with a Deluxe Edition ($1,399) starring Michael Jackson, the microphone, the club floor base with its extension, and a 1/3 Scale Replica of the jukebox from the short film. Both PureArts.com orders also include a 1/3 scale replica of the original vinyl single.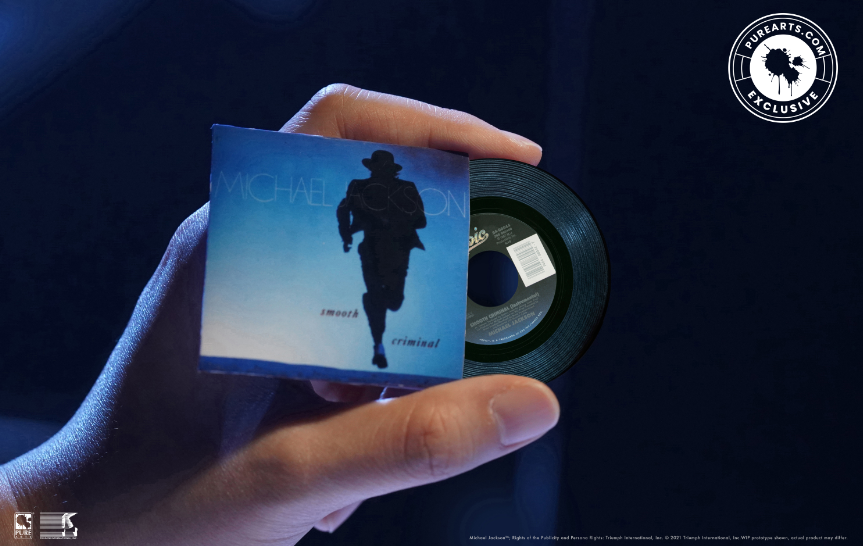 The mixed media statue features:
Real tailored clothing, synthetic hair, and eyelashes for a hyper-realistic look and feel.
A Jukebox with a sound-responsive LED light system and a hidden storage area for a Bluetooth speaker.
Steel re-enforced body pin to prevent flexing over time.
[See image gallery at www.figures.com]
---