While Mezco Toyz had some of the biggest show-stopping premieres at New York Toy Fair 2019 (including the insanely cool Ghost Rider & Motorcycle set), they didn't have quite as many never-before-seen Marvel ONE:12 Collective figures on display at their booth as many fans might have liked. But while the in-person reviews may have disappointed some, a couple unexpected reveals in the 2019 catalog are likely to blow a lot of minds—Marvel ONE:12 Collective Gambit and Moon Knight!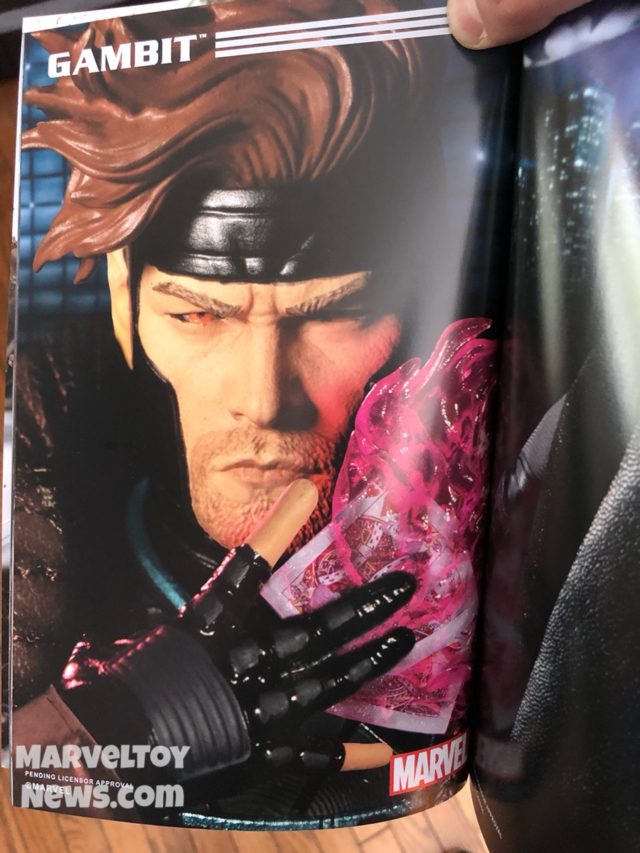 Mezco Toyz is slowly but surely building the X-Men in 6" ONE:12 Collective form, with Wolverine released long ago and Cyclops, Magneto and Cable all on the way. And now, we add one more ultra-popular character to that list: the Ragin' Cajun himself, Gambit!
Gambit is my personal favorite X-Men character to collect figures and statues of, so I'm psyched about the amount of love and attention Remy Lebeau is getting in 2019 from Hasbro, XM Studios, Revoltech and now Mezco.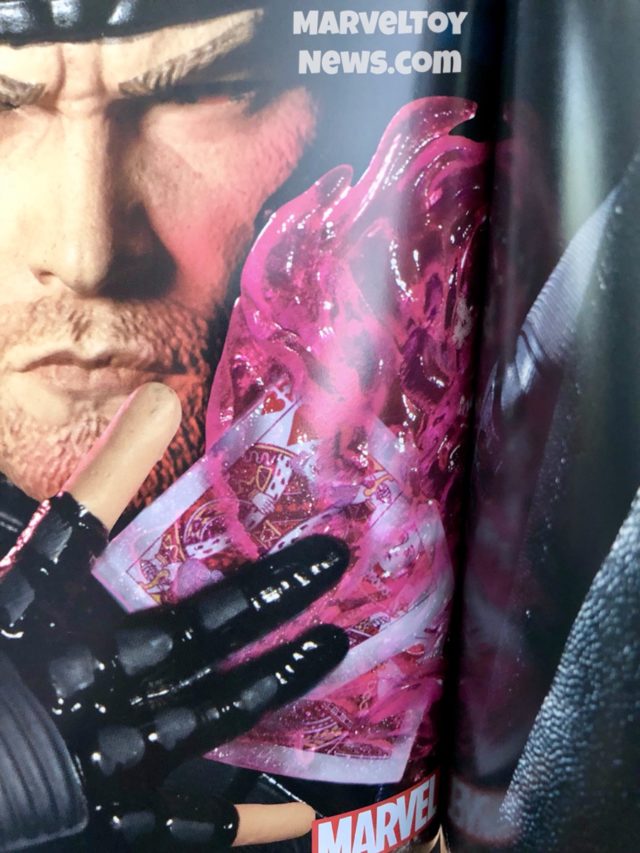 While the Mezco Gambit ONE:12 Collective figure wasn't displayed at the 2019 Toy Fair, there was a full-page teaser showing off the prototype's portrait—and man, does it look AMAZING! This Gambit head sculpt is as good or maybe even better than those on the best 1:4 statues of the character I've seen. Incredible.
The effects piece playing cards surrounded by translucent energy also look better than any I've ever seen for Gambit in any form. This figure is going to be hot for Mezco, no doubt about it.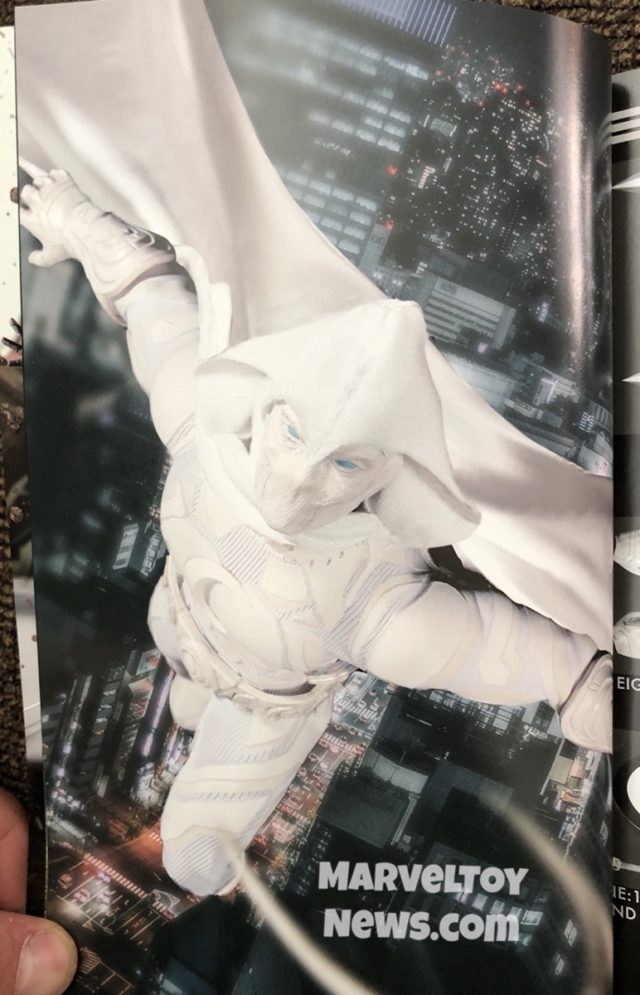 A character that I was genuinely shocked to see appear in the booklet alongside Gambit was a ONE:12 Collective Moon Knight figure! I've been in love with Marc Spector's character design for decades, even though his comic series rarely last long or get much traction in recent years.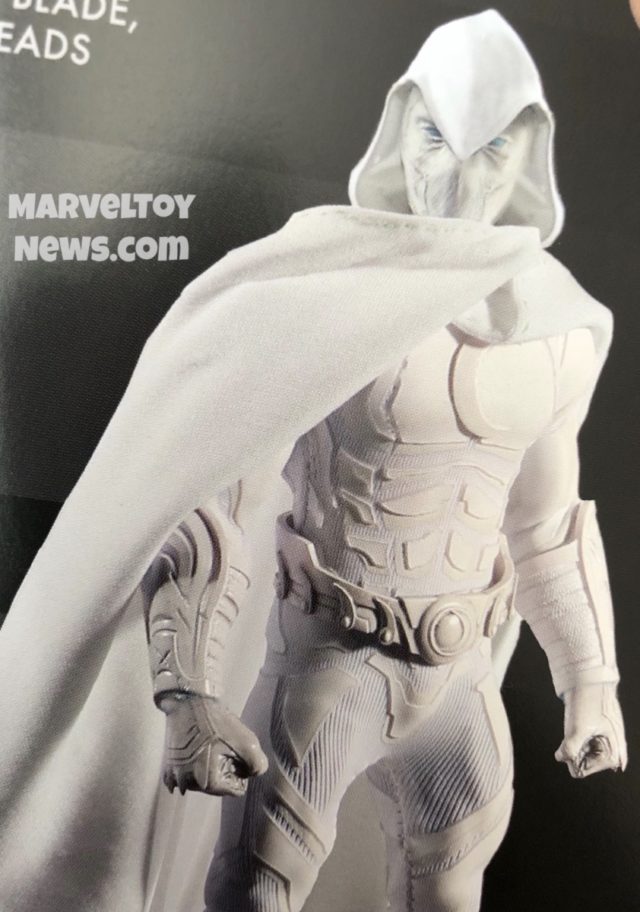 Since Mezco deals in limited run figures to begin with, I think a cult favorite like Moon Knight is actually ideal for the ONE 12 Collective style of releases.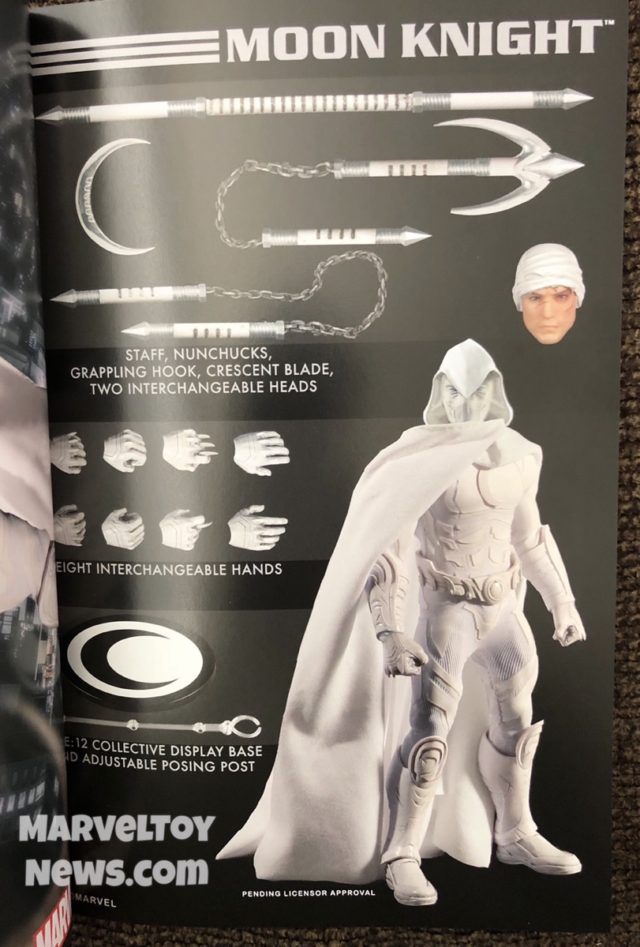 Unlike Gambit, we get to see a couple shots of the full Moon Knight ONE:12 Collective figure in the catalog—including all of his accessories: a staff, nunchucks, crescent blade, grappling hook, unmasked Marc Spector head, eight interchangeable hands and the ever-popular display stand with posing poll.
Overall, this is looking like the ultimate 6" Moon Knight. With the figure already fully-designed and ready to show off in the new catalog, it would definitely be a nice surprise if MK was ready for order sooner than we expect!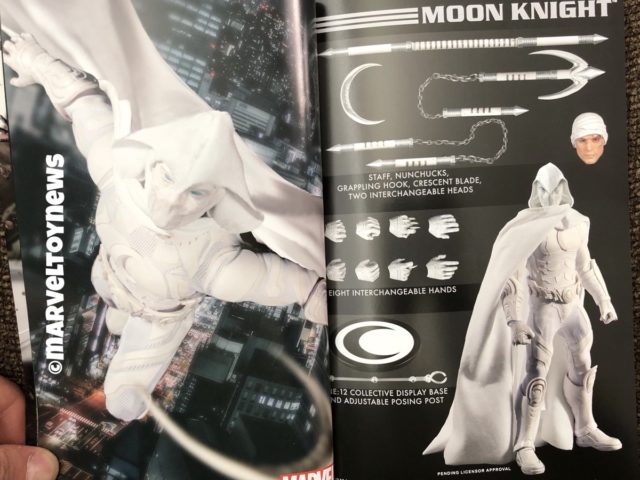 Mezco ONE:12 Collective figures are available via online retailers, although they aren't sold via any mass retail chains due to the limited nature of the Figures. Gambit and Moon Knight are both likely months away from being solicited for pre-order, but I'll post order links here and on the Marvel Toy News Facebook/Twitter/Instagram pages whenever they do go live.
What do you think of the two surprise teasers in this year's Toy Fair 2019 Catalog, ONE:12 Collective collectors? Are either of these figures "buy on sight" for you, or are you going to need to see more details and official photos before you're sold on this duo one way or the other?
The post Mezco ONE:12 Collective Gambit & Moon Knight Figures Photos! appeared first on Marvel Toy News.