One of the greatest slashers of the '90s, Ghostface can now be your bestie!
This floppy Roto Plush stands approximately 18" tall. Ghostface's chilling expression was inspired by the iconic Edvard Munch painting, "The Scream". Ghostface wears his signature robe and comes complete with a hunting knife that fits neatly in his hand.
Whether heading out for the night or staying in, he wants to be right by your side!
Ghost Face comes packaged in a die-cut window box, perfect for display.
MDS Roto Plush Ghost Face is available for pre-order priced at $94. Ships this summer!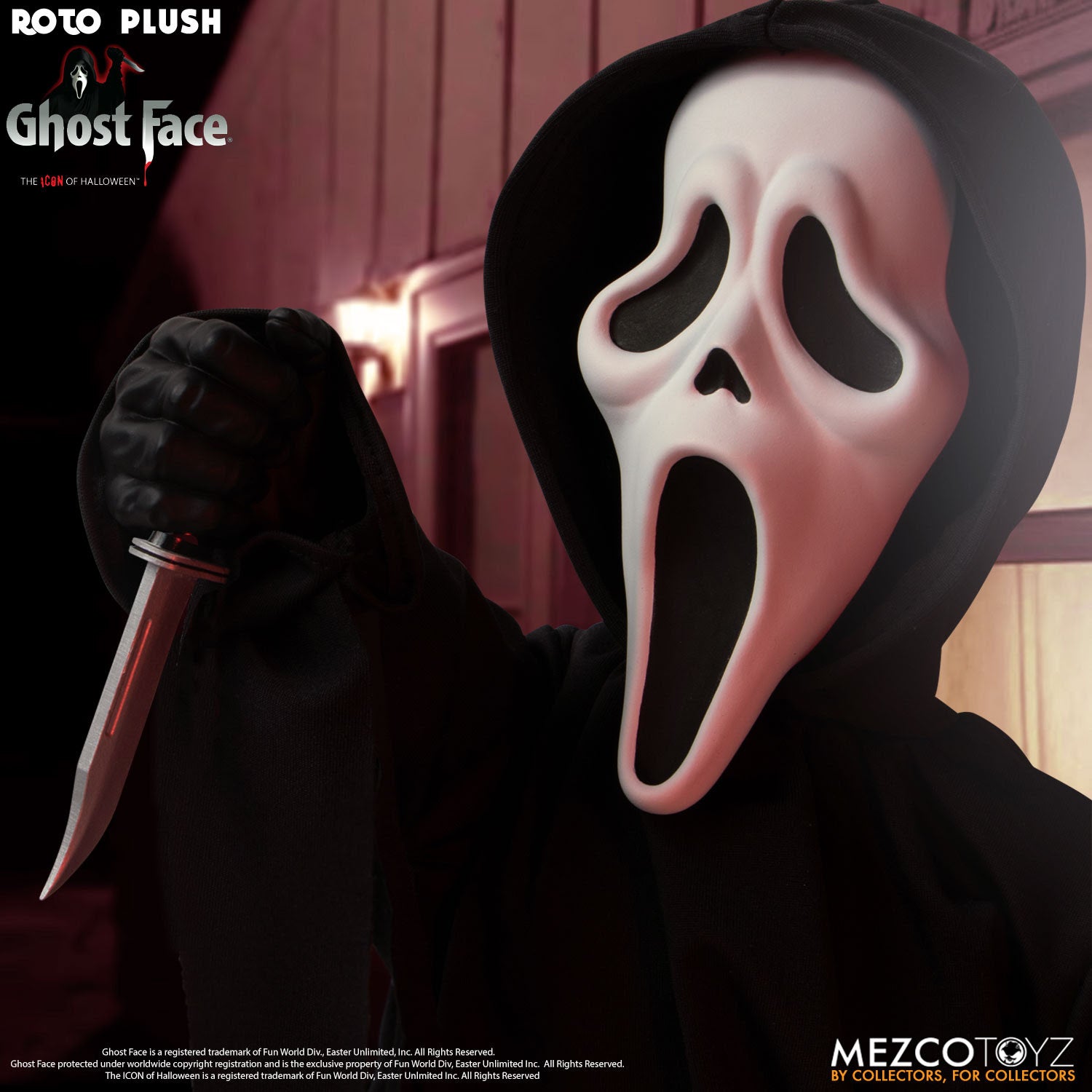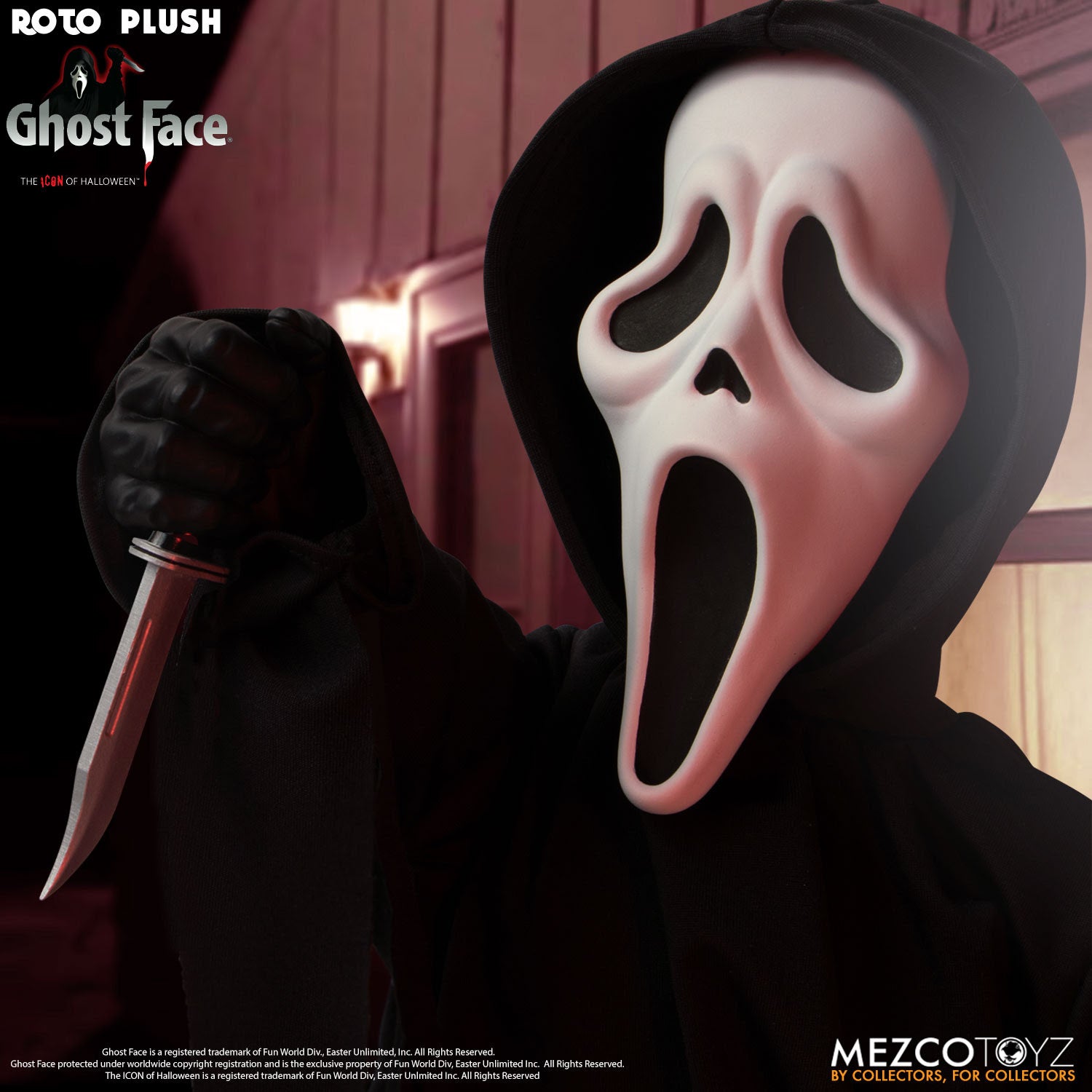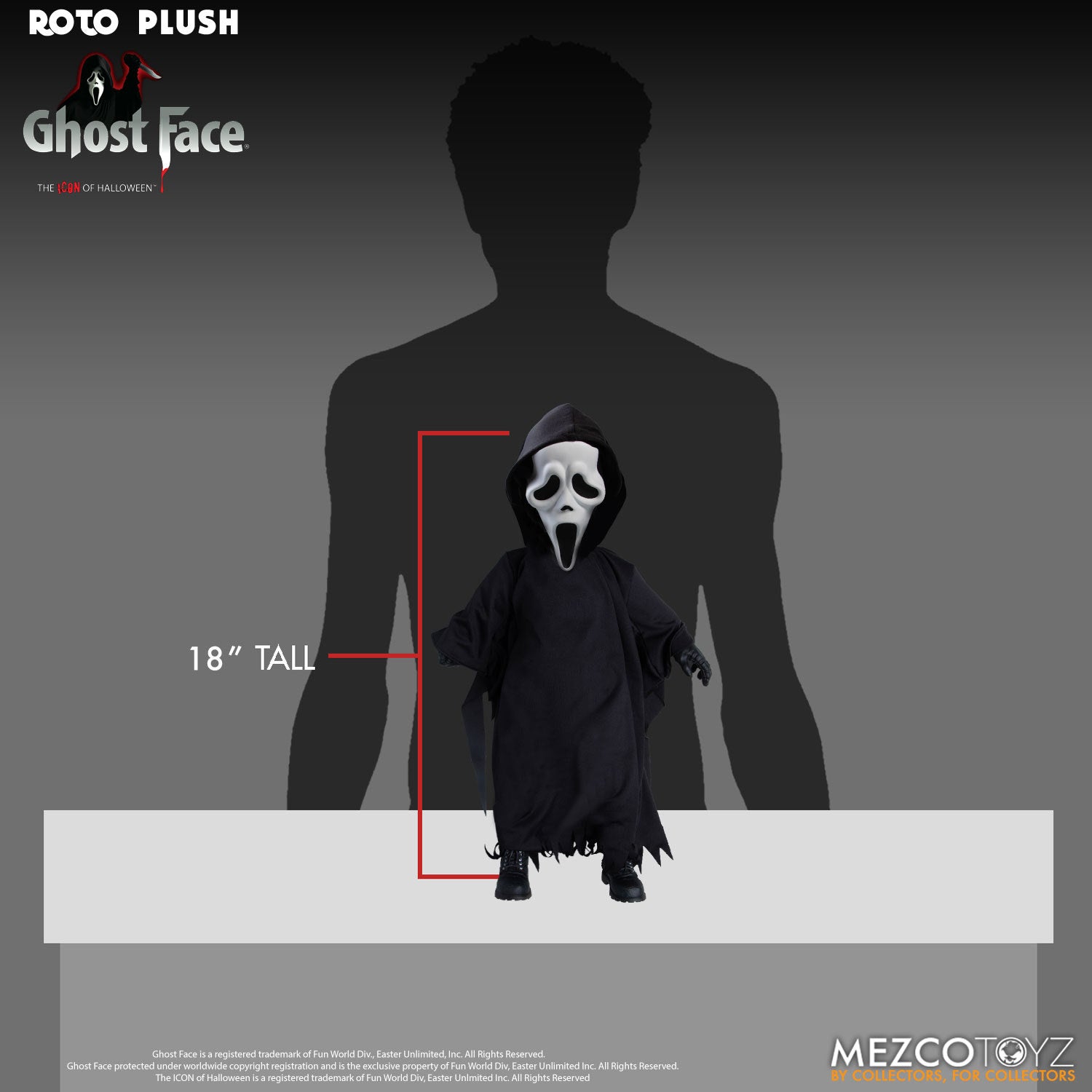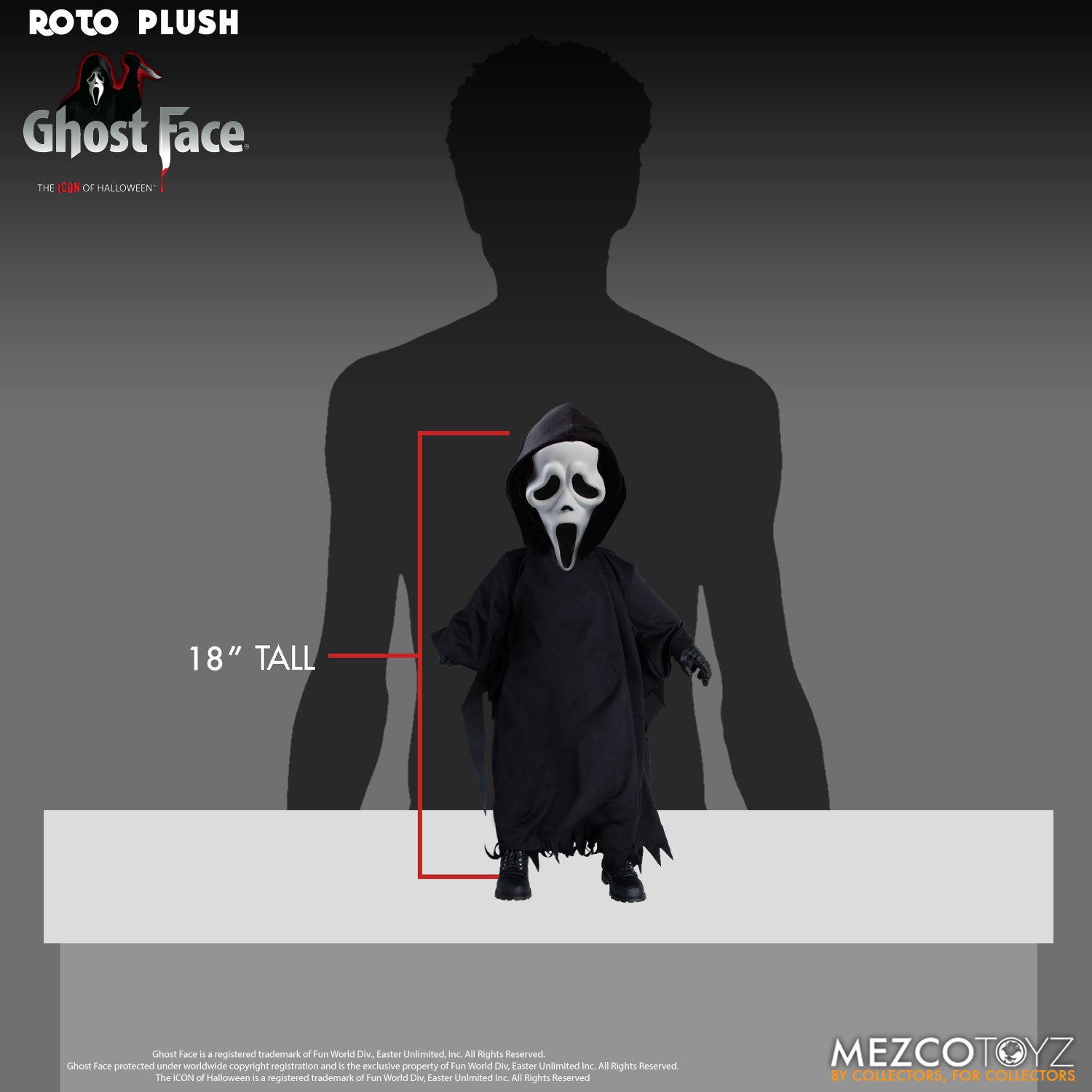 ---