Predator, the City Hunter, joins the Mezco Designer Series! Outfitted in his look from Predator 2, the Yautja sports a removable Bio-Helmet and is loaded with accessories from the film.
Predator features a removable Plasmacaster that attaches to his shoulder, a hunting trophy, an interchangeable wristblade hand, a Combistick, and a Smart Disc. All accessories can be held in his interchangeable hands for an abundance of display options.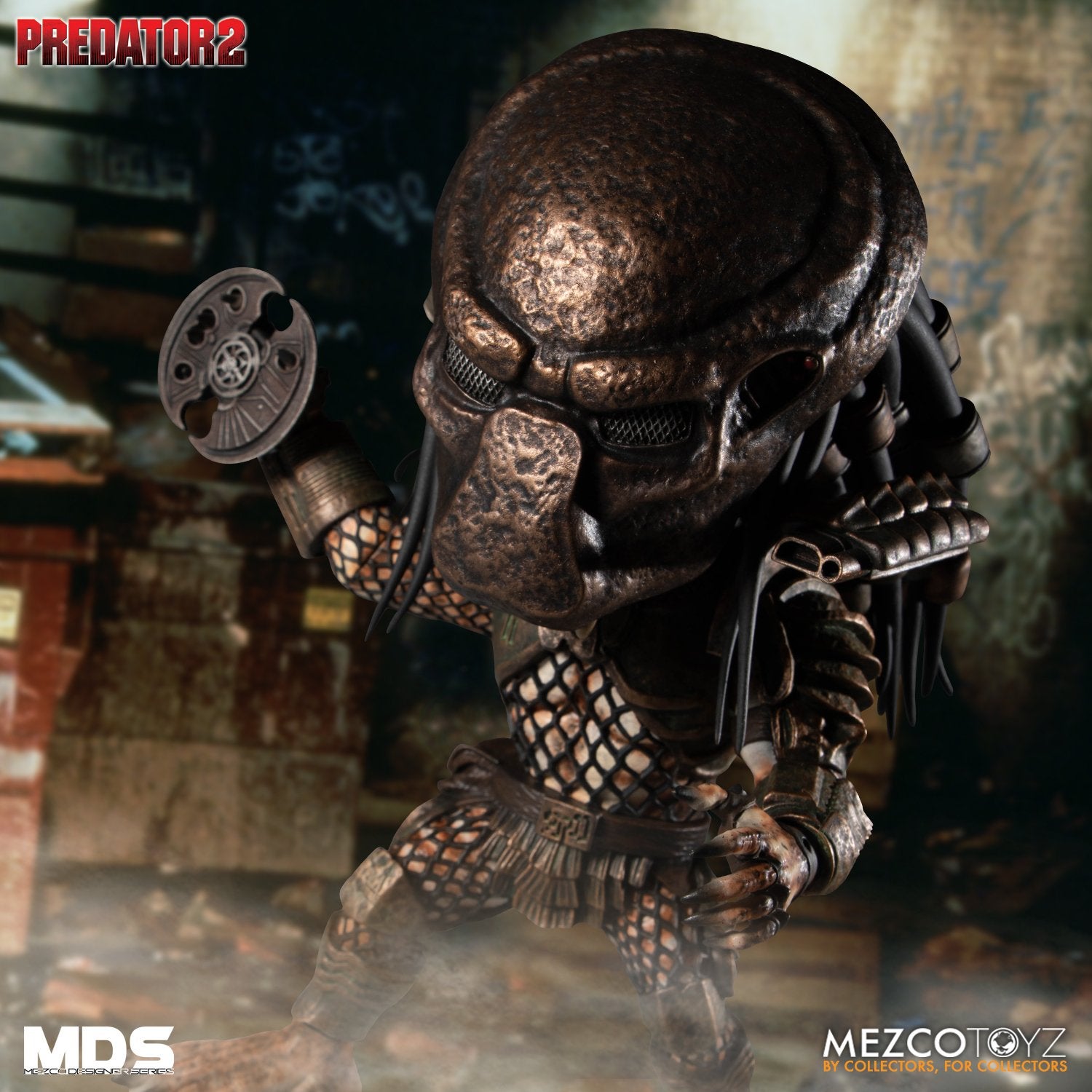 MDS Predator 2: Deluxe City Hunter stands 6″ tall and features 10 points of articulation. He comes packaged in a window box, perfect for display.
The MDS Predator 2: Deluxe City Hunter is available for preorder priced at $55. It is scheduled to ship between October and December 2021.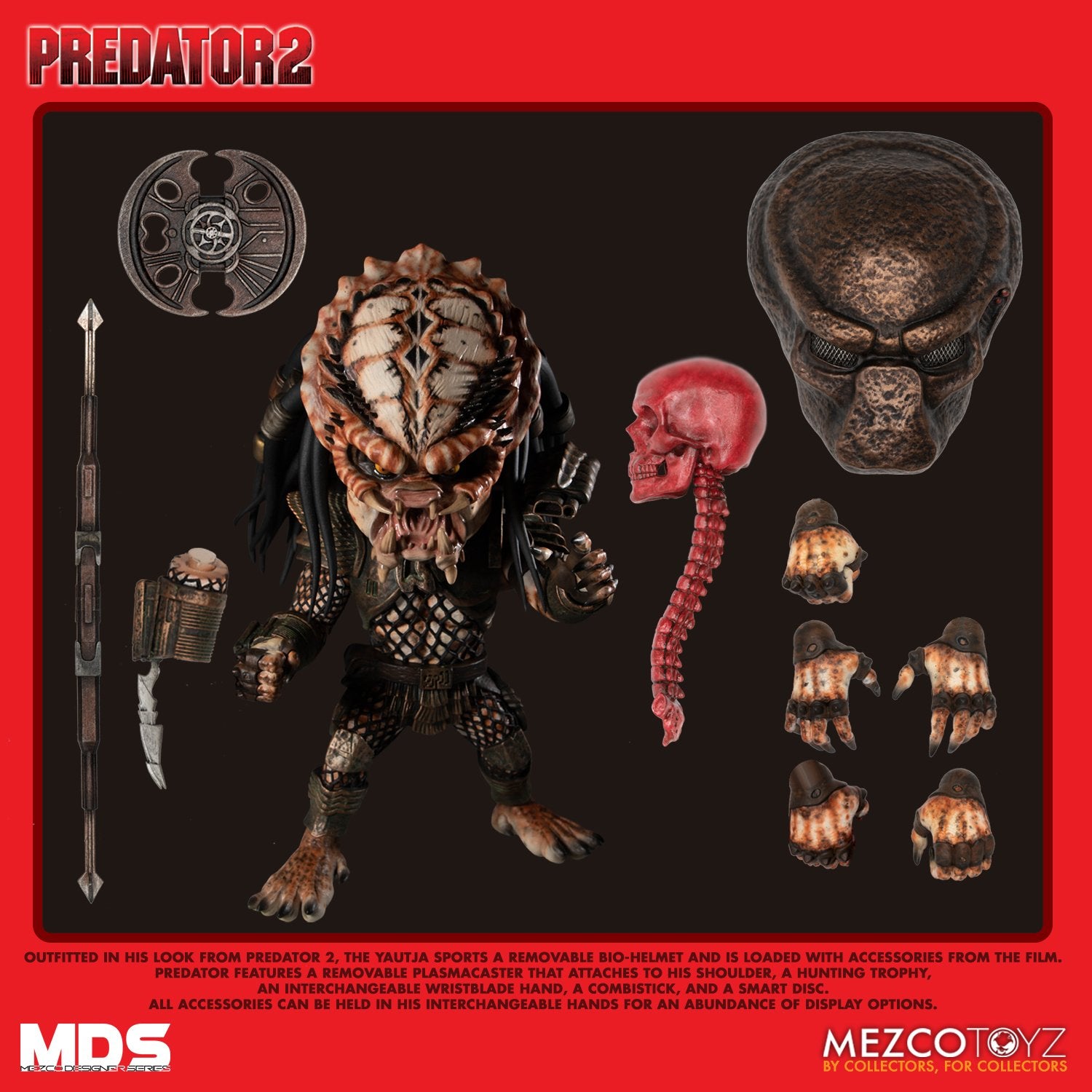 [See image gallery at www.figures.com]
---