In recent years Harmony Gold has expanded the overall Robotech franchise with all new toys, collectibles, games, and more. One of our favorite new companies involved in the world of Robotech is MEPTOYS, whose Breetai action figure I reviewed last year (see that HERE). MEP is also known for producing all sorts of cool and innovative 3D models, and last year they provided a big range of minis for a special pre-order campaign for Invid Invasion – A Robotech Game by Solarflare (available for purchase HERE). But now, MEPTOYS is offering these as individual resin 3D printed miniatures!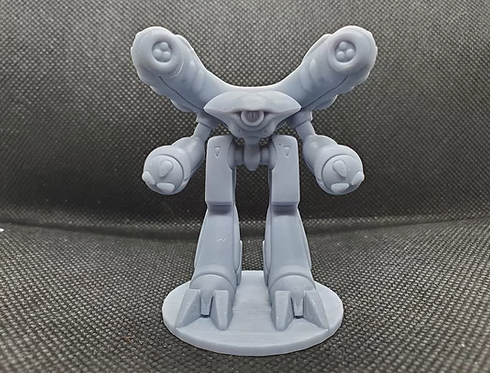 Because of the size variance of the mecha and characters involved, there are three categories of 1/145 scale figures. In the 50-85mm ($14.99 each) range you've got the Beta Veritech in both Battroid and Guardian modes as well as the Invid Enforcer. The 35-50mm ($8.99) batch includes three different versions of the Alpha Veritech in Battroid mode, one Alpha in Guardian mode, two different Invid Commanders (Corg and Sera), and Lunk's Jeep. Finally in the 30-35mm ($7.99) range are five different Cyclone Ride Armors (Lancer, Rand, Rook, Scott, Sue), Invid Scout, Invid Trooper, Invid Shock Trooper, Dusty Ayres, and the Invid Regess. Find the whole line at MEPTOYS (https://www.meptoys.com/shop)!
---
We are committed to finding, researching, and recommending the best action figures and collectibles. We earn commissions from purchases you make using the retail links in our product reviews. Learn more about how this works.
[See image gallery at www.figures.com]
---