Following last year's action figure of Zentraedi Commander Breetai (read our review HERE), MEPTOYS presents two new Robotech collectibles: an Invid Shock Trooper and Invid Scout!
Both fully articulated action figures will be released in 1/48 scale (approximately 4 inches tall) priced at $45 and $50 respectively. Pre-orders are currently open at meptoys.com.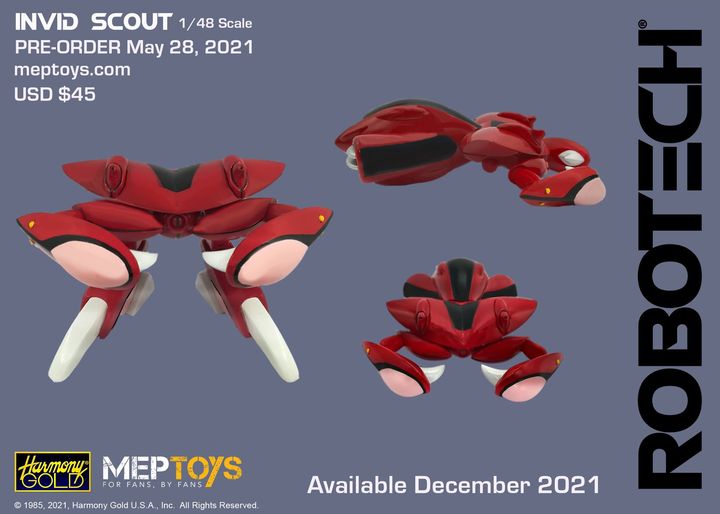 In other news, MEPTOYS is gauging pre-orders on the Invid Shock Trooper to see if they can afford to produce it on an even LARGER scale! 400 backers will get the cool-looking mech made as a 6.5-inch tall collectible, while 1000 pre-orders will put the Shock Trooper in at 8.2-inches tall, PLUS it will come with an opening cockpit with an articulated 4-inch Invid pilot figure!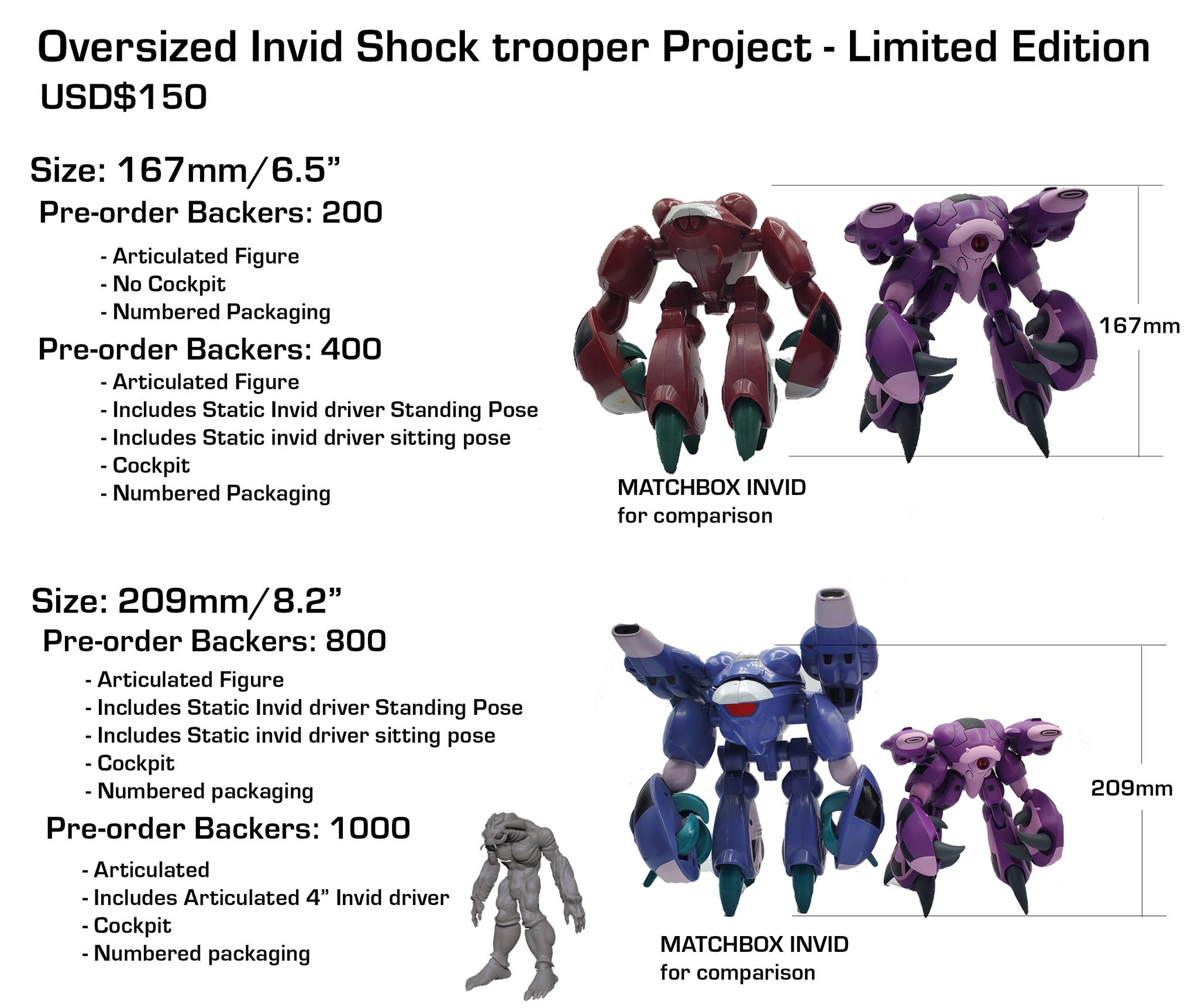 ---