It may be time to start building an ark, because the Hasbro flood of new Marvel Legends figures this month doesn't seem to be letting up! This time, it's not another whole new series of figures, though—it's just one three pack of upgrading figures many collectors may have missed! The 6" Marvel Legends Infinity War 3-Pack of Thanos (with new head!), Doctor Strange and Iron Man is now up for order!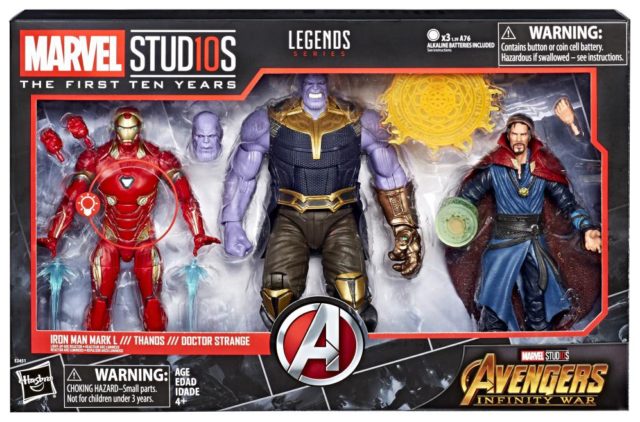 Even though the expectations for Thanos as the supreme villain of the first 3 phases of the Marvel Cinematic Universe (MCU) were sky-high, I think that Thanos ended up actually overperforming and becoming far more popular with mainstream fans than anyone could have expected.
As a result, that Thanos Build-A-Figure from Infinity War Wave 1 has remained in hot demand throughout the spring, despite the fact that the head sculpt isn't exactly everyone's cup of tea. But worry not, Thanos lovers—Hasbro is aiming to fix both those problems in one fell swoop with the 10 Years of MCU box set coming out next month, including figures of Iron Man, Thanos and Doctor Strange!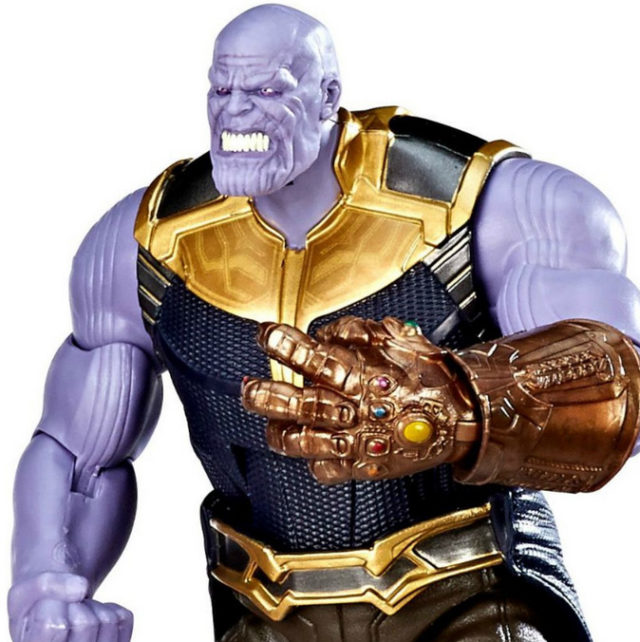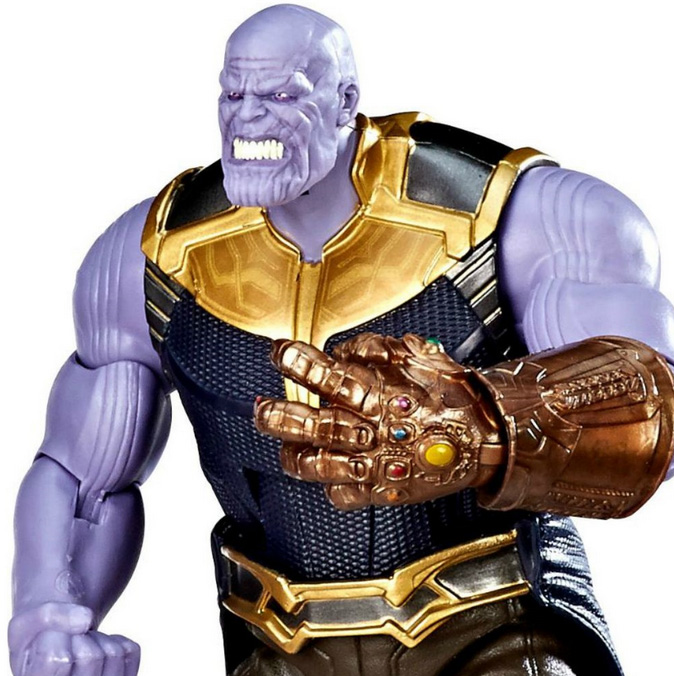 Now, I don't think there's any question that the big prize in this set is the Marvel Legends Thanos figure. Not everyone wanted to buy $140 worth of other figures to build the Thanos BAF, and frankly, it would have been a little unfair for such a crucial character to only be available as a Build-A-Figure.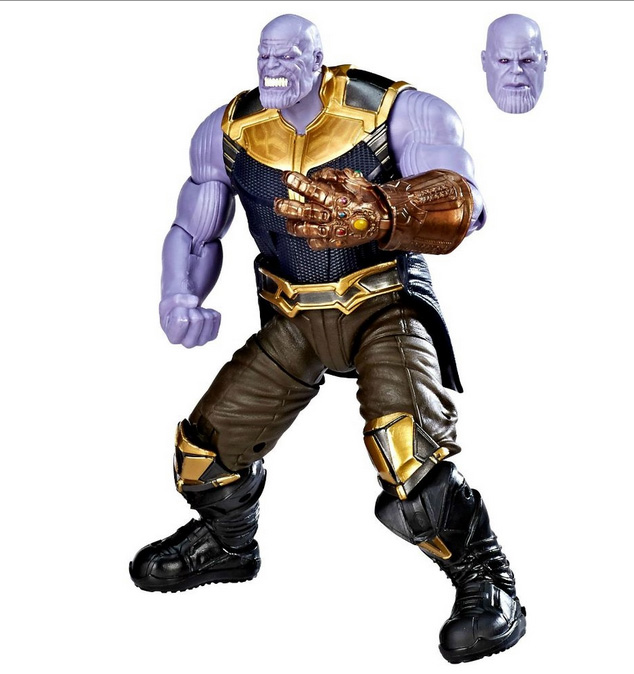 But Hasbro isn't just repacking ML Thanos—they're giving him an all-new head that is a humongous improvement over the original! I'll take this fierce, angry Thanos expression over his high-as-a-kite portrait from the BAF any day! The original head with vastly improved paint apps is also included, along with a new Infinity Gauntlet hand where Thanos' fingers are out instead of in a fist.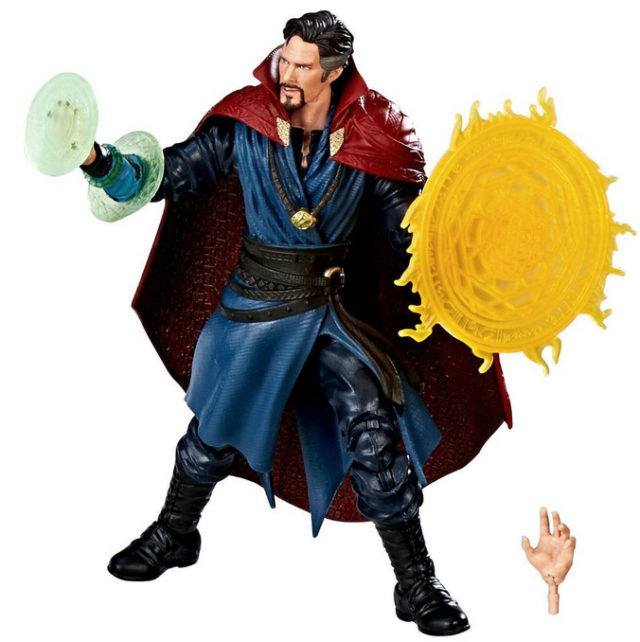 In addition to Thanos, the 2016 Marvel Legends Doctor Strange figure is back—but now with a new head, updated paint deco and a terrific new spell effects piece hand.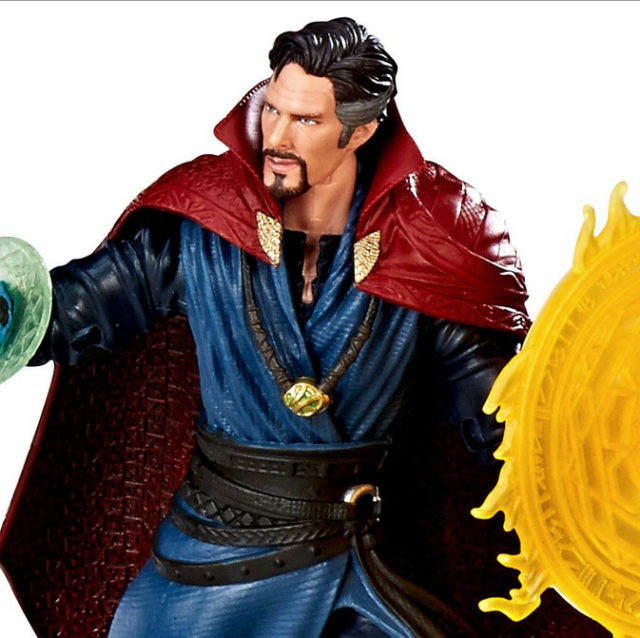 I didn't mind the original release of this figure, but the new Benedict Cumberbatch portrait and the new magic effects hand bring this to the next level.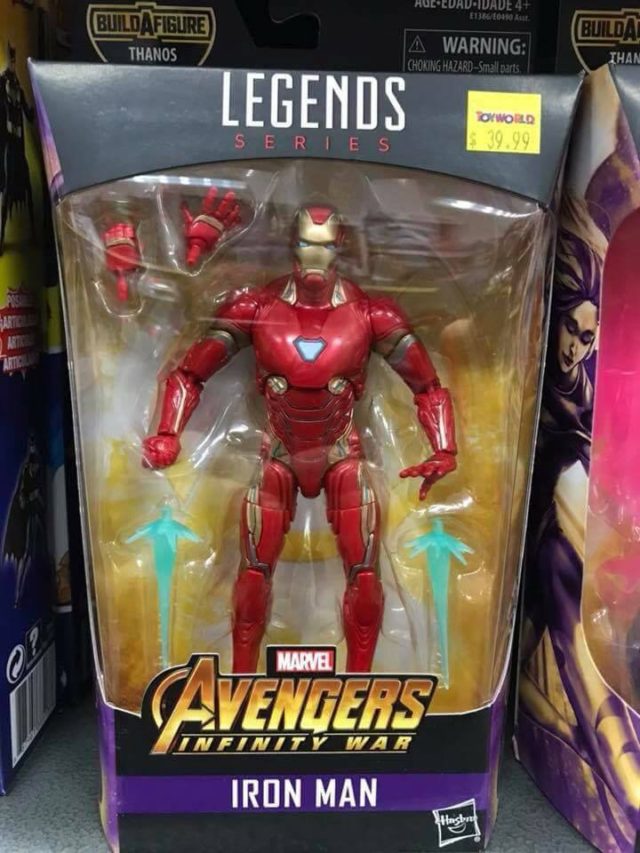 Finally, we've got Iron Man Mark L (50), who… well, basically looks exactly the same to me as his singles release. He does have one new trick, though–a light-up ARC reactor! At least that's something, right?
Since this figure was two-per-case in the first Avengers wave of the year, I've already got two and am not exactly delighted to own a third. But oh well—gotta have that improved Thanos, no matter what!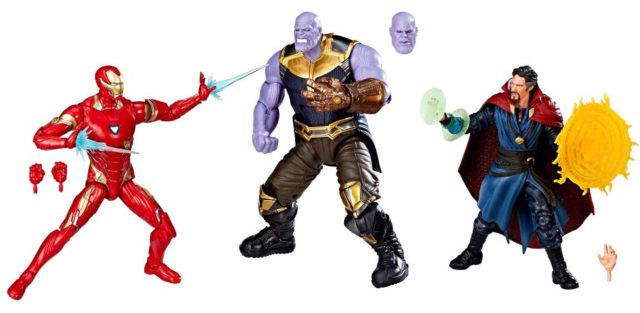 The Marvel Legends Avengers Infinity War MCU 10th Anniversary 3-Pack is now up for order, and is scheduled to be released in July 2018. EE has the best price I've seen for the set at $69.99. These have already been packaged and produced, so I expect them to release on-time next month. So for those who've been waiting for a 6″ scale Thanos figure–or a better one than the Build-A-Figure–you won't have to wait much longer!
What do you think of the final Marvel Legends 10th Anniversary Marvel Cinematic Universe set to be revealed, Marvel collectors? Is this set too much of a rehash to earn your dollars, or are you ponying up for the upgraded Doctor Strange and Thanos action figures (and choking down that Iron Man who comes with them)?
The post MCU 10th Marvel Legends Infinity War Thanos 3-Pack Box Set! appeared first on Marvel Toy News.