DC Direct may be no more, but McFarlane Toys is doing a handsome job of filling the void. Joining their ever-expanding DC Mutliverse action figure series are characters from the Batman: Last Knight On Earth comic.
Bruce Wayne wakes up in Arkham Asylum. Young. Sane. And…he was never Batman. So begins this sprawling tale of the Dark Knight as he embarks on a quest through a devastated DC landscape featuring a massive cast of familiar faces from the DC Universe. As he tries to piece together the mystery of his past, he must unravel the cause of this terrible future and track down the unspeakable force that destroyed the world as he knew it.
Arriving in February 2021, this new 7-inch Build-A-Figure assortment will include Batman (Bruce Wayne Clone), Omega, the villainous version of Bruce Wayne, Diana of Themyscira (Wonder Woman), and one creepy cool-looking Scarecrow. Check 'em out in the gallery below.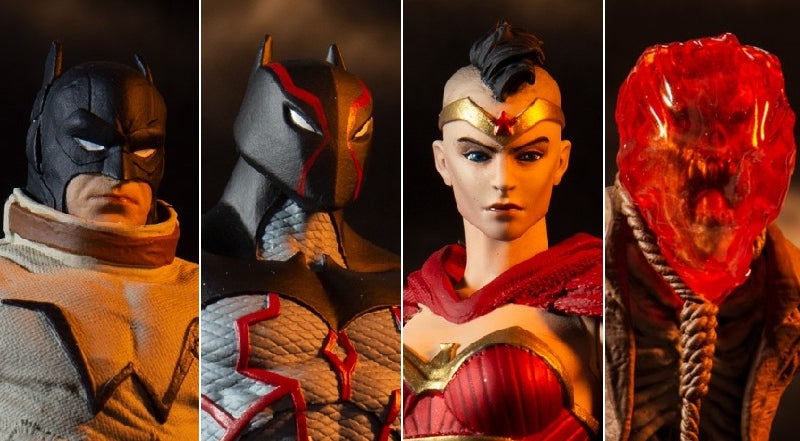 [See image gallery at www.figures.com]
---