I'm not a huge plush collector, but this was too unique to not share with Mass Effect video game fans. Gaming Heads presents BLASTO, the zany multi-pistol-wielding Hanar gunslinger with a dark past, a heart of platinum, and the tendency to shout, "Enkindle THIS!" in combat.
Standing 12″ tall, 10″ long, and 4.5″ wide, Blasto is made using premium plush, detailed stitching, and an internal skeleton that allows Blasto's tentacles to be posed. Plush comes with 2 x M-6 Carnifex pistols that can be attached to his tentacles with a snap press stud.
The Mass Effect BLASTO Plush is available for purchase now through gamingheads.com priced at $29.99. Blast on!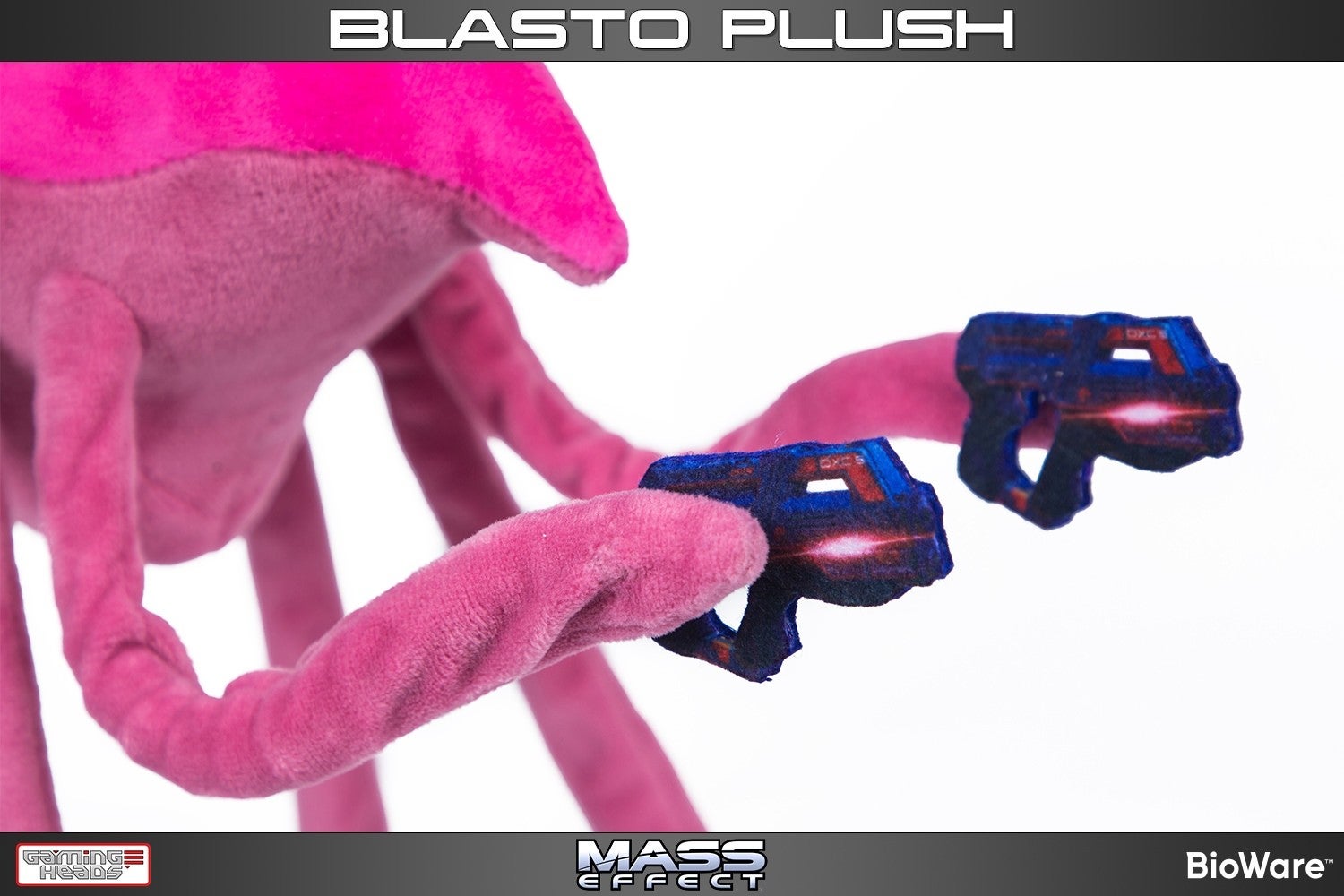 ---