New York Toy Fair comes but once a year, and the biggest weekend of toy news of 2018 is here at last! As usual, I'll be on the floor in New York City covering the event all weekend long. But this year, coverage will be a little bit different, with most early photos and info going straight to our social media pages on Facebook, Twitter and Instagram! Read on for all the details…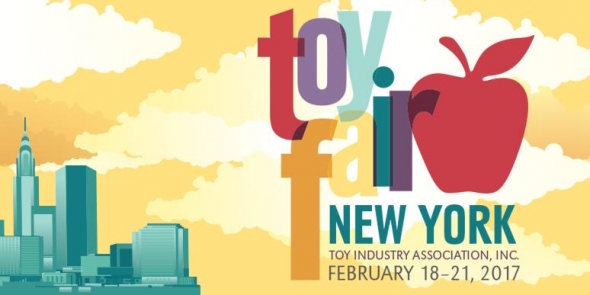 Okay, here's the deal: every year, I just about kill myself for two days during New York Toy Fair, taking/editing/uploading thousands of photos, attending a double-digit number of meetings, and staying up all night writing articles full of 500-1000+ words each to get as much detailed information out there as I can, as quickly as I can.
To put it frankly, I'm getting too old for this (or at least, the way I've been doing it). And so, in an effort to make my Toy Fair life just a hair easier this year and not come out of the show feeling like a zombie that's been run over by a bus, I'm going to simplify coverage this year.
I'll still upload all of the photos to this site and talk about them ad nauseam during the week following Toy Fair, but most of my early coverage will be spread across the MTN social media this year (I'm sure I'll find time between meetings and junk to squeeze in a few articles about the juiciest stuff over the weekend).
For those who don't already follow our social media accounts, there are Marvel Toy News pages on Facebook and Twitter that I push stuff to quasi-religiously, as well as a Marvel Toy News Instagram that I'm trying to get into the habit of using (I'm an old dog and it's a new trick, y'know?).
If I have time to do it, Star Wars and video game toy coverage from the show will go on the respective Star Wars Toy News and Gamer Toy News social media pages, so if you collect non-Marvel stuff, you may see some items of interest there.
I'm hoping this will work out well and I'll be able to distribute hi-res photos and info from New York Toy Fair 2018 faster and father than I ever have before, so if you see something posted on our social media you like, please Share/Retweet/Reblog/whatever and pass it on to your fellow collectors!
If anyone has any special requests for coverage, feel free to leave a reply here or tweet/message questions at me during the show. As always, I love you guys and I'll do my best to get everyone every possible photo or scrap of info that they ask for.
Have a happy Toy Fair, everyone! See you on the other side!
The post Marvel Toy News at New York Toy Fair 2018! appeared first on Marvel Toy News.