Hasbro shocked the Marvel collecting world at New York Toy Fair 2018, when they unexpectedly revealed a vastly larger collection of 10 Years of Marvel Studios Legends figures than pretty much anybody had been expected. Since then, we've seen every set shown at Toy Fair roll out to retail shelves and stores, but one was lagging behind in the United States. But no longer: the Exclusive Marvel Legends Tony Stark & Iron Man Mark I set is now up for order online (with free shipping)!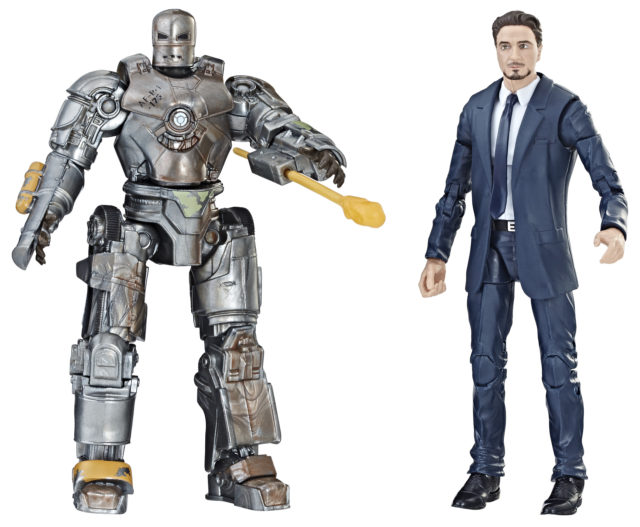 I think there's a little bit of irony to be found in the fact that the sole exclusive figures set representing the very first (and some people even still consider best) MCU movie is also the last of the multipacks celebrating the ten-year anniversary of the Marvel Cinematic Universe to see a wide release.
I doubt that Hasbro purposely planned it that way, but hey–leave it to Tony Stark to make a fashionably late and splashy appearance, right? And so, the Marvel Legends Iron Man 1 movie set has finally arrived in the United States!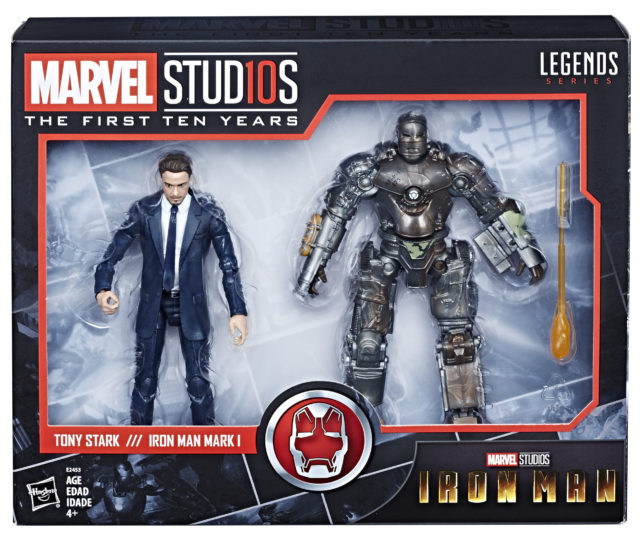 This set has been available internationally for a while, but collectors in the United States have been waiting anxiously for its arrival for quite some time now. It marks the first time that a 6″ Hasbro Tony Stark movie action figure has been available in retail stores, and also the first time that we've seen the original Iron Man Mark I figure released back in stores in a decade.
Now, I have to be honest: this isn't the most thrilling set around for a lot of longtime collectors. Hasbro has gotten more than their money's worth out of that suit mold used for business suit Tony Stark, and the mold used for the Mark I Iron Man armor is rather dated these days.
Even so, the Robert Downey Jr. head that we're getting here looks decent, the updated paint deco on the Mark I looks superb, and there are plenty of newer collectors who weren't collecting a decade ago that will be thrilled to have a crack at this Mark I. This box set won't win any awards, but I do think it's going to be welcomed with open arms by thousands of fans.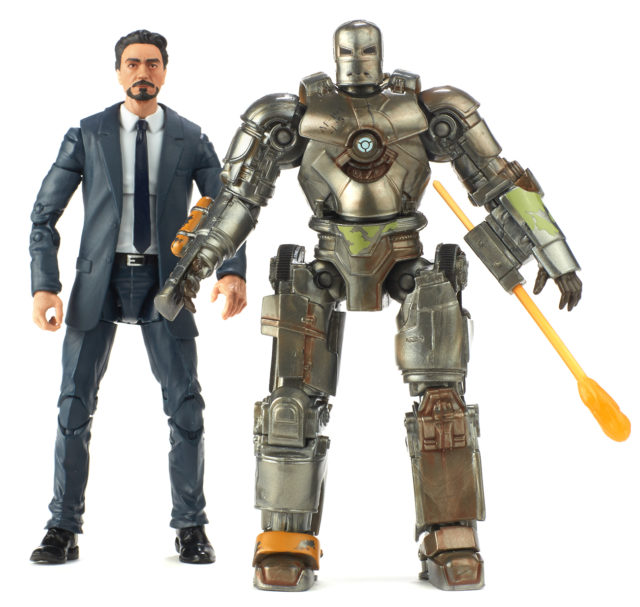 The Marvel Studios Legends Iron Man Mark I and Tony Stark two-pack is now up for order with free shipping, and is in-stock and ready to ship right now. Considering collectors have had to wait longer for this set than any of the others in this series, I'm glad to see that this isn't just a PO and that orders should be arriving by the end of the week!
While we're still waiting for the updated movie Ultron figure to arrive this fall, this just about wraps it up for for the 10 Years of Marvel Studios Legends figures sets. Now that they're almost all out there, how do you feel about the series? Did you go all-in on these sets, just pick a handful that you liked best, or pass on these movie toys altogether?
The post Marvel Studios Legends Tony Stark & Iron Man Mark 1 Up for Order! appeared first on Marvel Toy News.