Earlier this weekend, I discussed the two brand new items in the latest round of Marvel Diamond Select Toys solicitations—but that pairing isn't all that DST has up their sleeves! While we haven't seen an actual new Marvel Select figure announced since movie Taskmaster at the start of the year (a new one is expected to be revealed next week, though), Diamond has two mass re-releases of previously hard-to-get exclusive figures: Marvel Select Planet Hulk & Modern Thanos figures are now up for order!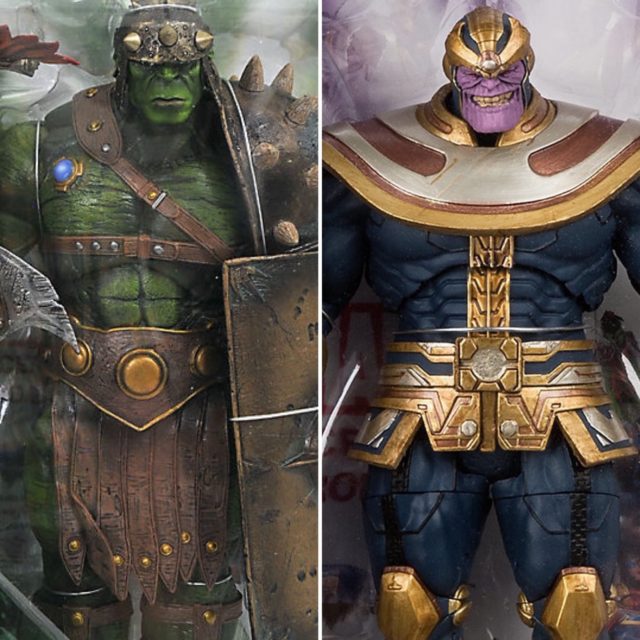 The Disney Store has risen over the years to become the hotbed for exclusive Marvel Select 7" scale action figures, and consequently, many of their exclusives have become more hard-to-find and sought-after than your typical mass-released Marvel Diamond Select figure. And so, many of these former exclusives have eventually made their way to a full-on retail release after a timed period of exclusivity to the Disney Store.
Such is the case with today's two old favorites that are now moving to mass retail: the modern Infinity Thanos and Planet Hulk Select figures!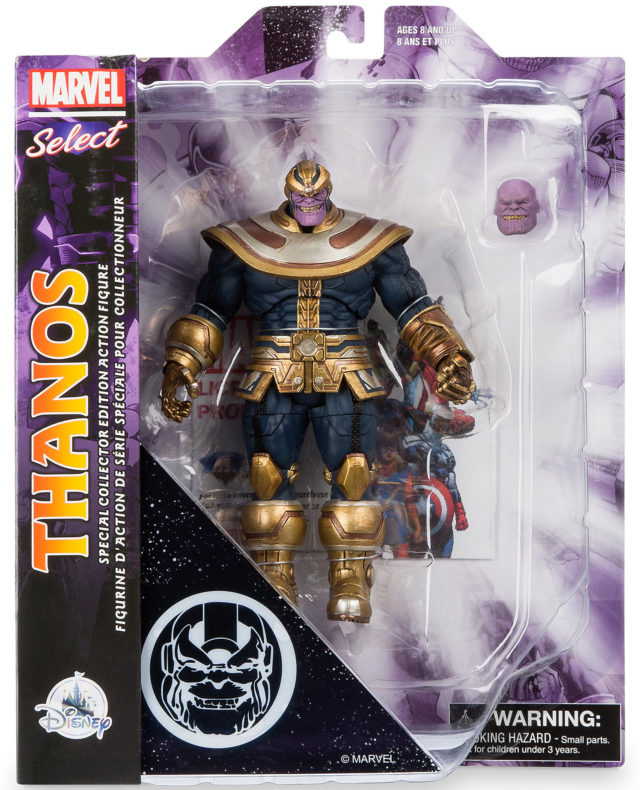 In my mind, it seemed like just a short while ago that the modern comic-based Marvel Select Thanos action figure appeared at Disney Stores (with the first several shipments being quickly sold out). In actuality, that happened over two years ago in spring 2018. Time flies!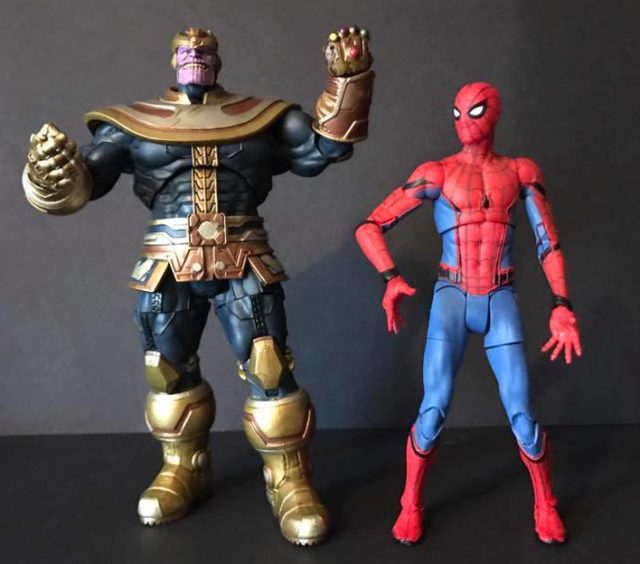 While the supply eventually caught mostly up to the demand for this Infinity Thanos MS figure, he's still sold for $40-$50 on the aftermarket and there's definitely a lot of untapped potential for sales via comic book and online specialty stores. And frankly, it's kind of silly that a DST Thanos in his modern costume has never been available at mass retail. Good pick, DST.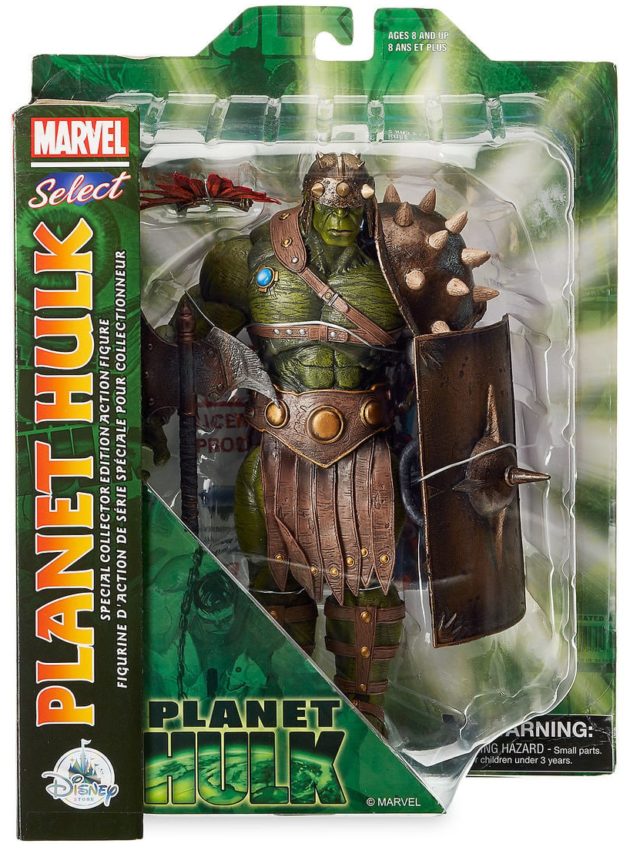 Diamond Select Toys' other newly-announced re-release is a choice that I think will be quite a bit more popular with collectors: Marvel Select Planet Hulk! Based off of the comic book Planet Hulk storyline, it's the comic-based Gladiator Hulk Select figure!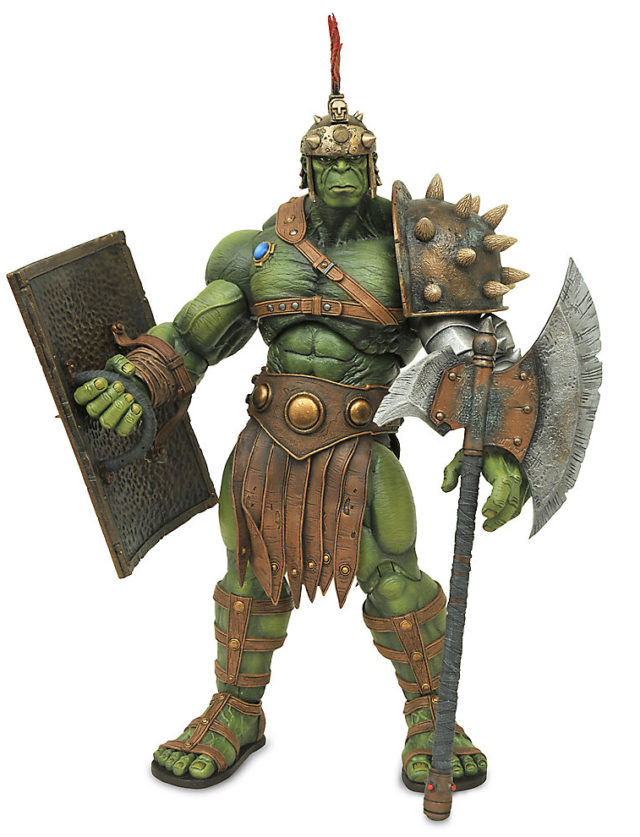 This MS Planet Hulk figure went up for sale out of nowhere in September 2017, and has remained popular and in-demand since. His recent aftermarket prices have risen to $70-$80, so clearly there's still a collector appetite out there for this version of the Jade Giant.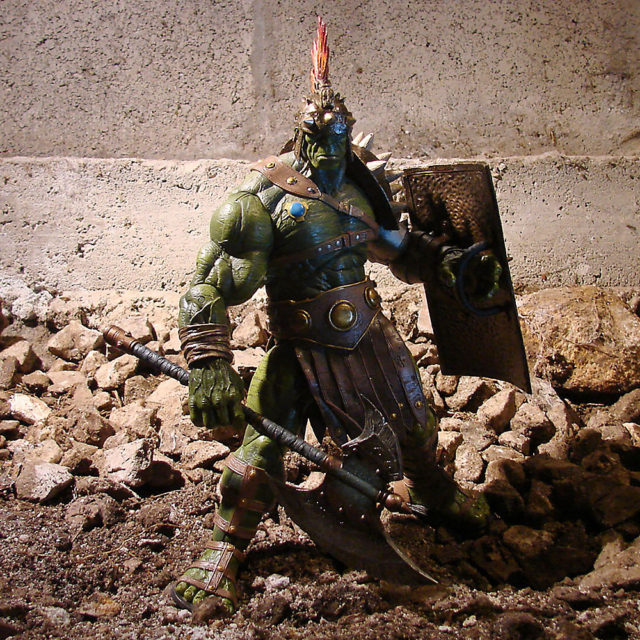 Planet Hulk was a great figure when it came out three years ago, and it stands up well today. Happy to see this toy becoming more widely available for more fans to enjoy!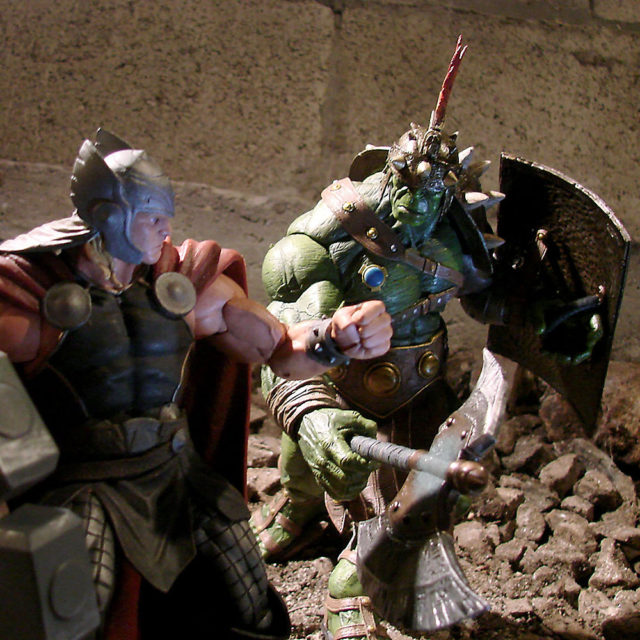 The Marvel Select Thanos (Infinity) and Planet Hulk figures are now up for pre-order, and are expected to be released in December 2020. These are reissues of action figures that the factory tooling already exists for, so I don't anticipate these getting pushed back or delayed in the fashion that totally new Select figures occasionally do.
Are you glad to get another stab at either of these comic-based former Disney Store Exclusives, Marvel collectors? Assuming that The Watcher and Mephisto continue to be unavailable for re-releasing, what other past figures would you like to see DST reissue next (if any)?
The post Marvel Select Thanos & Planet Hulk Figure Reissues Up for Order! appeared first on Marvel Toy News.