It's time or this month's round of Diamond Select Toys solicitations, and once again DST has put together quite an assortment of all-new Marvel collectibles for us! There's something for almost everyone this time out, including a Marvel Animated Hulk statue, a resin Premier Collection X-23 statue and even a Doctor Doom Mini Bust. But first, let's take a look at what's almost guaranteed to be the all-star item from the solicits: a just-revealed Marvel Select Silver Centurion Iron Man figure is now up for order!
First up, the almost certainly headliner for this batch of solicitations: the totally unexpected Marvel Select Silver Centurion Iron Man! DST can basically hit us with characters from any era at any time, but I can definitely admit this choice was a complete shock to me.
Hasbro recently revealed and started shipping their own Walgreens exclusive Marvel Legends Silver Centurion Iron Man (no, I haven't found it yet—I'm still hunting), so Diamond will have some stiff competition here for collectors' dollars.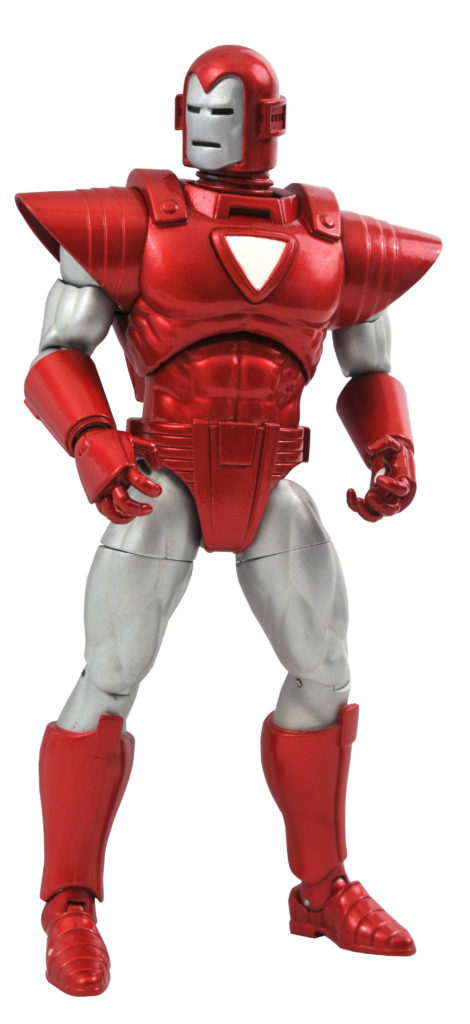 The Hasbro Silver Centurion Legends figure is a solid figure at a low price of $19.99, but even at the higher $29.99 price-point, I think Diamond Select's version wins this battle.
The metallic red paint looks more on-point to what I expect for this armor permutation, the proportions such as the chest look more authentic, and the shoulder pads on the MS Silver Centurion Iron Man are more accurate to the actual armor design and can rotate with the arms. Even the chest reactor is picture-perfect comic-accurate!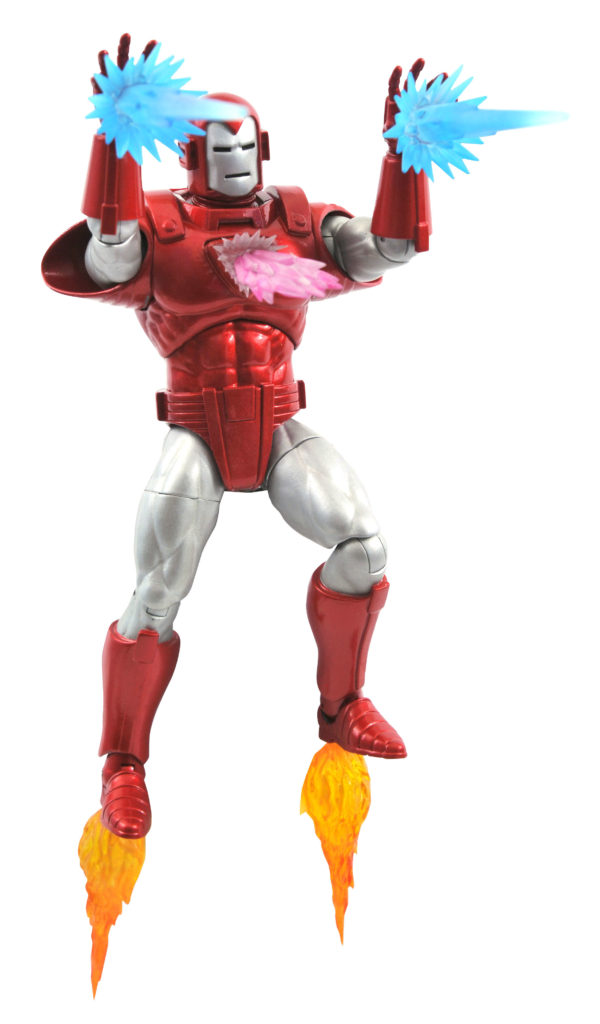 Hasbro did a swell job with their accessories for this armor, but Diamond Select Toys has surprisingly flown in to spank the Legends iteration in the accessories department as well! Along with a sweet comics-based Tony Stark head, we also get seven effects pieces in four different colors (including slick-looking pulse bolts and a wicked Unibeam)!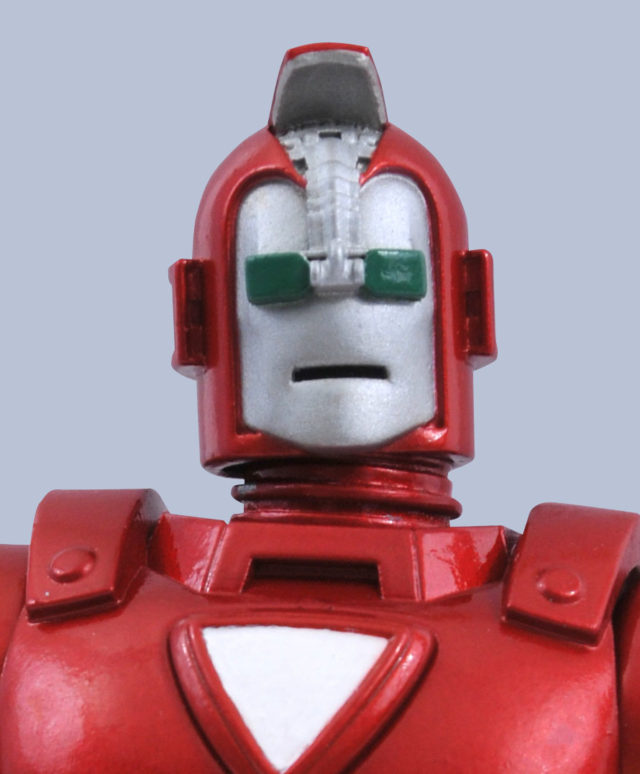 There's even a helmeted head in scanner mode, just like in the classic Bob Layton comic book art! Crazy taters! DST just blew my mind, going above and beyond with the accessories for this release. Kudos!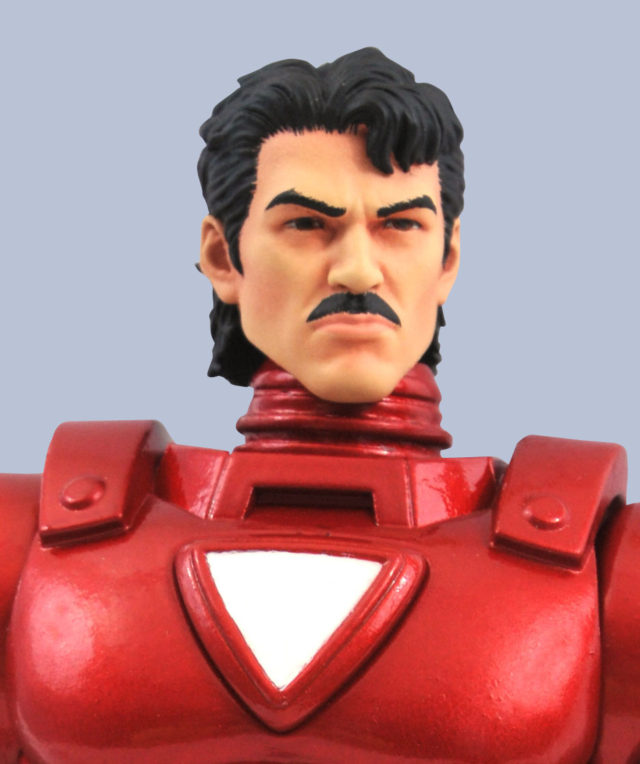 The one aspect of this action figure giving me some slight pause is the single-hinged knees and elbows—but even so, the poses look great in the official photos, even without the double-hinged knees and elbows we're used to from Hasbro. The hinges on the swivel wrists a definitely a lifesaver for blasting poses.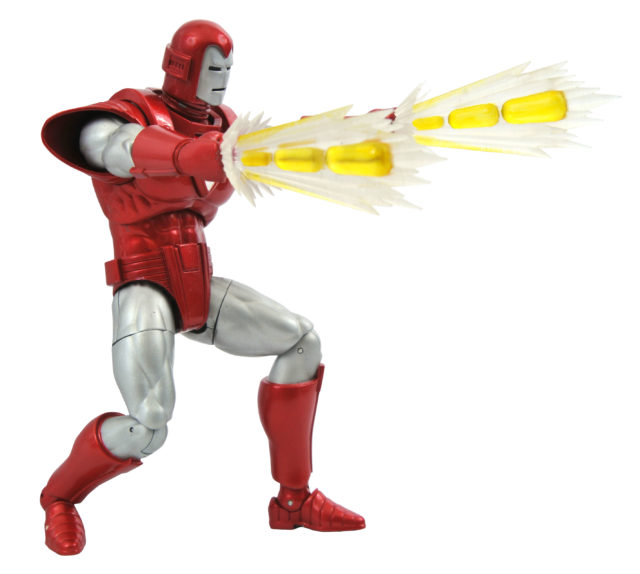 The Marvel Select Silver Centurion Iron Man figure is now up for order, and is scheduled to be released in early 2021. EE currently has him marked down by 2 bucks for pre-orders, which is better than nothing. I own a lot of Iron Man action figures (and I mean a lot), but this Silver Centurion Marvel Select is just a complete joy for a classic comics fan. Can't remember the last time DST had me so hyped for an action figure release!
What are your thoughts, Marvel collectors? Do you like what you see of this Marvel Select Iron Man Silver Centurion 7" figure? Anyone pick up the Marvel Legends version and regret it now, or are you satisfied with Hasbro's version of this iconic armor?
The post Marvel Select Silver Centurion Iron Man Figure Revealed & Up for Order! appeared first on Marvel Toy News.