When Hasbro finally released an updated Marvel Legends Rogue Jim Lee-styled figure in the inaugural X-Men Legends series in 2016, fans went wild for her and devoured her off shelves for months. 3 years later, that figure is in such demand it can fetch $100+ on the aftermarket! Many collectors who missed out can't afford her these days, but DST's potential substitute is flying in to the rescue: the Marvel Select Rogue figure is now in-stock online with free shipping!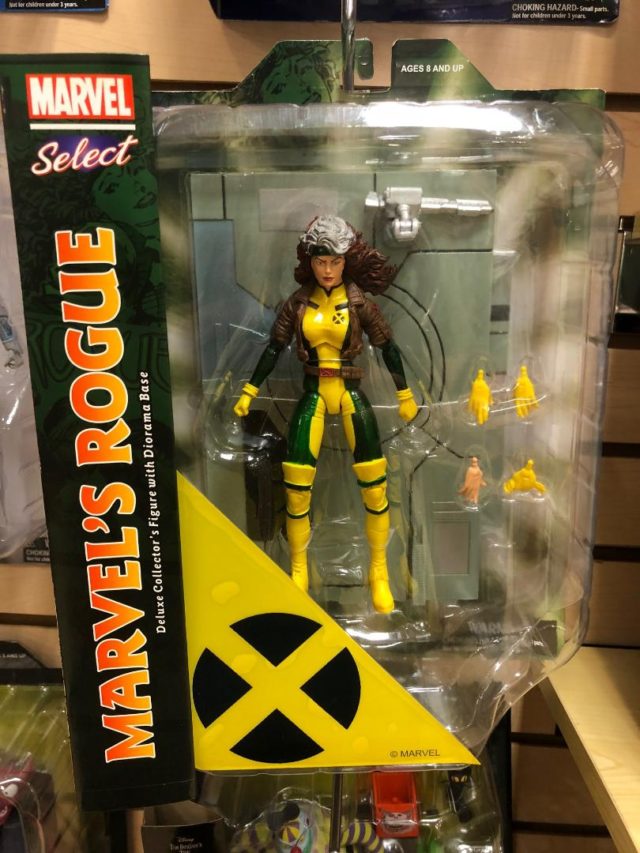 When I reviewed the Hasbro Rogue figure a couple years back, I thought she was pretty decent—but I never expected her to be fetching the crazy 100 bucks and up that packaged ones are bribing in today.
It's not a huge shocker she's in high demand, though, as Hasbro has been building the Jim Lee X-Men roster rapidly over the course of the last few years. But for those who missed out, the X-Men Legends Rogue figure is all-but-unobtainable for anyone not willing to pay almost as much for the Southern Belle as a whole wave of figures.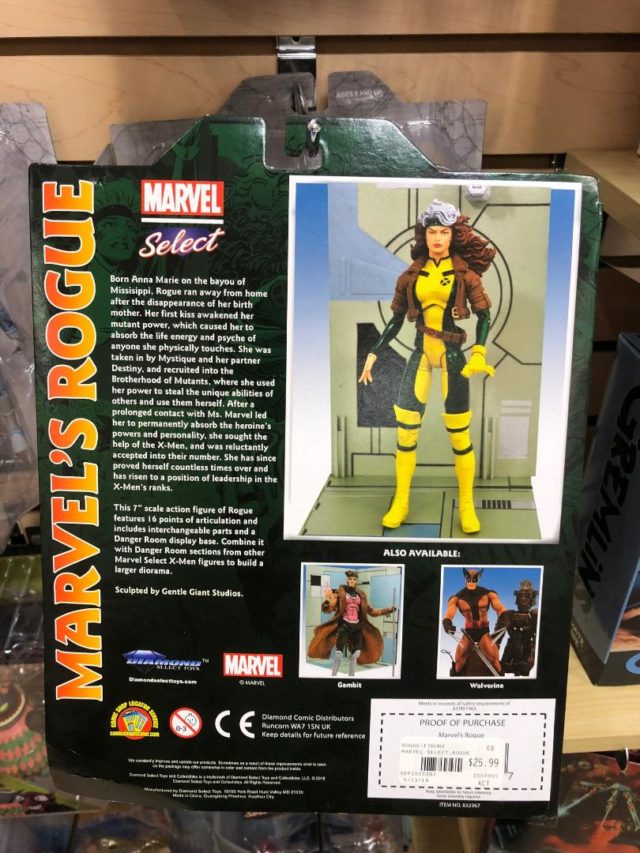 Diamond Select Toys surely noticed the pent-up demand and decided to capitalize on her popularity, so they debuted their own Rogue Select figure last summer as part of a trio of new X-Men characters (also including Beast and Psylocke). It's been a bit of a wait—but she's finally hitting online and comic book stores now! How'd she turn out?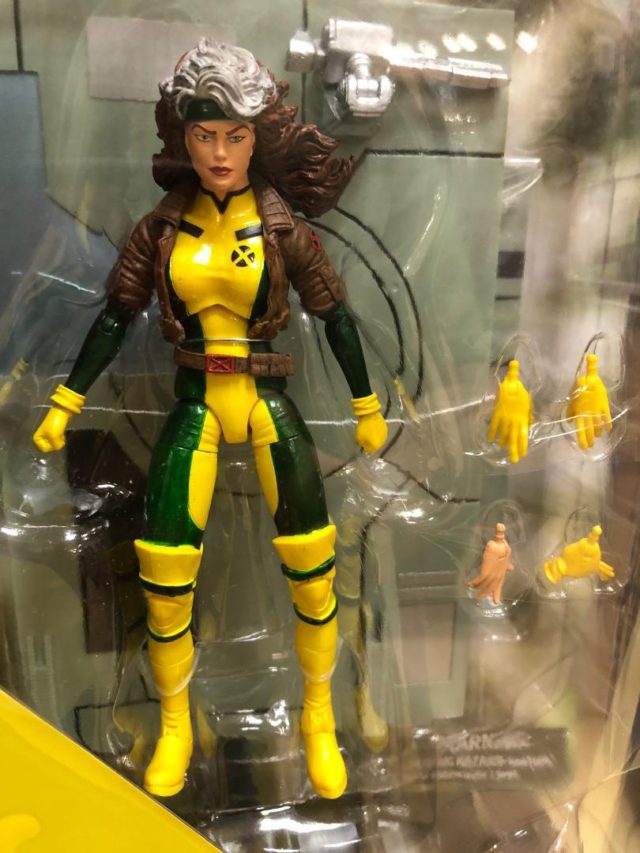 Well, I'm still waiting for my own Rogue I pre-ordered from BBTS to come when I ship my Pile of Loot in a couple weeks, but I dropped by my local Newbury Comics to check her out this weekend. And from my in-person examination…? She looks quite nice!
While the paint lines separating the green and yellow could be a touch cleaner—and 100% sure how I feel about the eyes—I have positive feelings about this Rogue overall. I love that we get the fists/open hands/glove-removing hands, and the Danger Room diorama chunk really adds to the value of this release.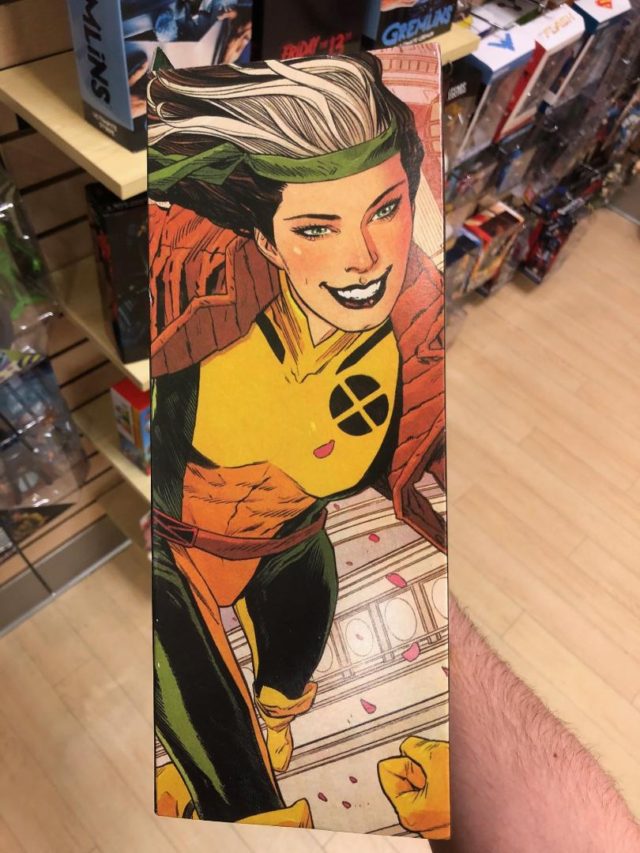 For Marvel Legends purists looking to plug a gap, however, I absolutely need to emphasize that this Rogue is 7" tall and not 6"—so if you want her to look natural in a display of ML, you'll have to move her back to play with perspective or else pose her crouching or flying.
It might take a bit more effort to sync her to your display—but it might be worth it to not drop $100+ for the 2016 Hasbro Rogue!
The Diamond Select Toys Rogue figure is currently in-stock and available via Amazon for $25 and free shipping. EE and BBTS both have her as well, although she's a bit more there than on Amazon once you factor in shipping. As a popular X-Men character with no alternative readily available, I would anticipate this production run selling out rather speedily.
Now that you've seen the final packaged photos, how do you like DST's Rogue, Marvel Select collectors? Can this version compare favorably to the Hasbro iteration, or will you be sticking with your X-Men Legends Rogue (or no Rogue at all)?
The post Marvel Select Rogue Figure Released & Packaged Photos! In-Stock Online! appeared first on Marvel Toy News.