2020 has been an unusually slow year for Marvel Select collectors so far, with only two new figures shown by Diamond Select Toys in the first half of the year: comic book and movie versions of a Taskmaster Select figure. But during the online Comic Con festivities last month, an all-new comics-based figure debuted–and today, he's been officially solicited: the Marvel Select Rampaging Hulk figure is now up for order! And if the size of this 9.75″ behemoth of a figure doesn't fans' attention–he's got a Cosmic/Robot Hulk interchangeable head that will!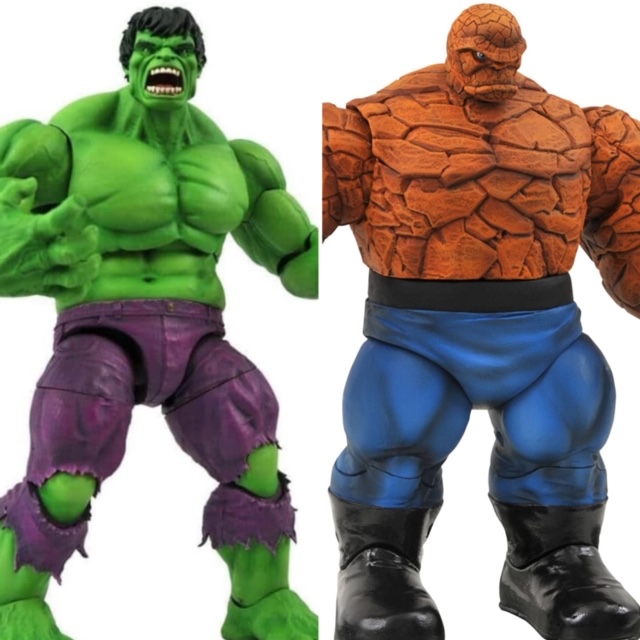 As the Diamond Select Toys Marvel Select figures scale skews a bit larger than that of Hasbro Marvel Legends, their larger/oversized figures have always been one of their hottest commodities. And as such, they've done so many Hulk Select figures over the years that I've sort of lost count of just how many we've seen to-date!
But with a character as iconic and with as many distinct looks as the Hulk, there's always room for one more, right…? And so, during last month's virtual Comic Con event, DST debuted their newest iteration: a comic book-inspired Rampaging Hulk with some very classic elements!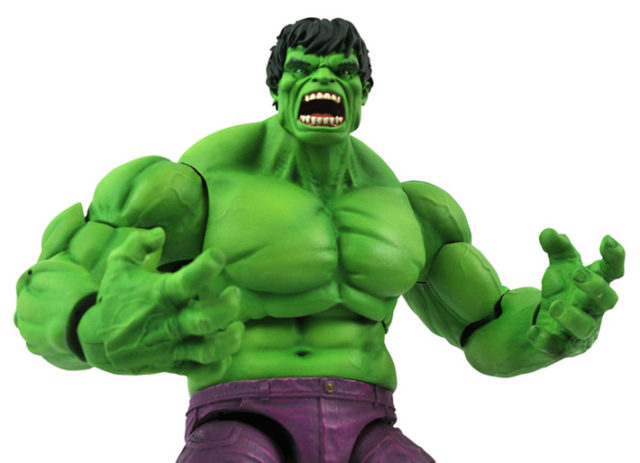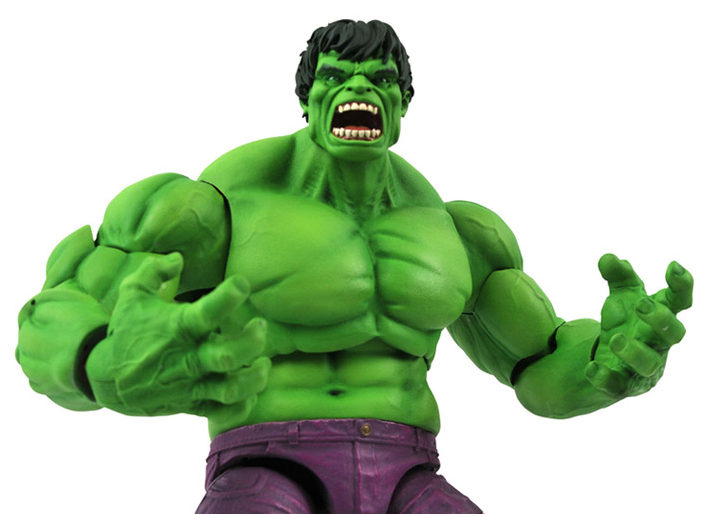 Diamond Select is famous for their oversized Marvel action figures, so it's not a shocker that this new Rampaging Hulk is a beefy 9.75″ tall! If you've been wanting a comic book Hulk in a classic style and color scheme to dwarf your Marvel Legends collection, this may be just the one you've been waiting for.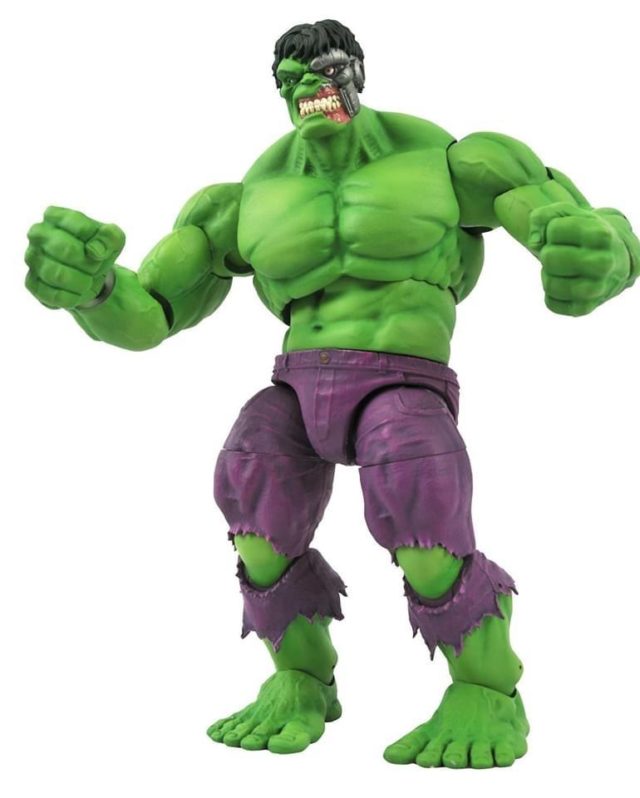 Not only does Rampaging Hulk come with a pair of interchangeable fists, but he also gets an incredibly cool and unexpected alternate head: a 1970s Cosmic (Robot) Hulk head! This is a wild nod to longtime comic fans, and honestly is what pushed me over the line to wanting a new Hulk toy (as I already own, well… a few).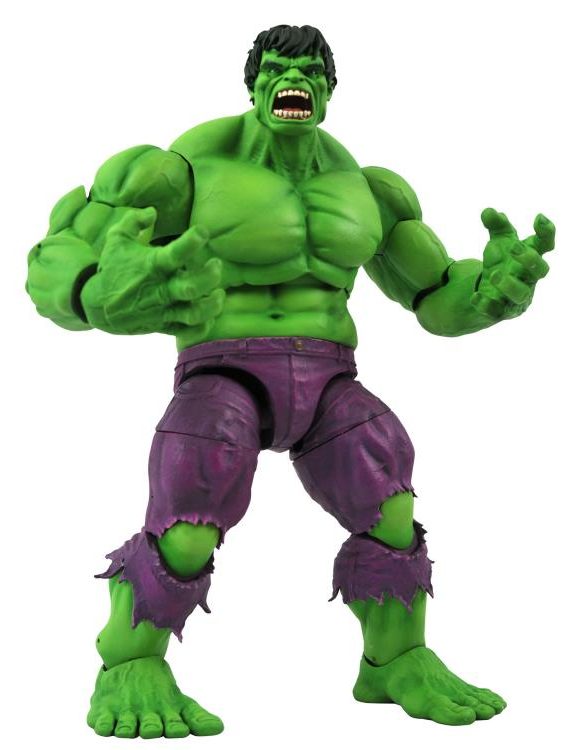 I've heard some complaining about the recent price increase to $29.99 for mass release Marvel Select action figures, but given the specialty nature of the line and the level of detailing and quality, I've had no complaints about the price increase that really was inevitable for years. And on a figure the size and bulk of this Rampaging Hulk Marvel Select figure, I think we're actually getting a bit of a deal at 30 bucks, honestly. Thumbs up value-wise from me.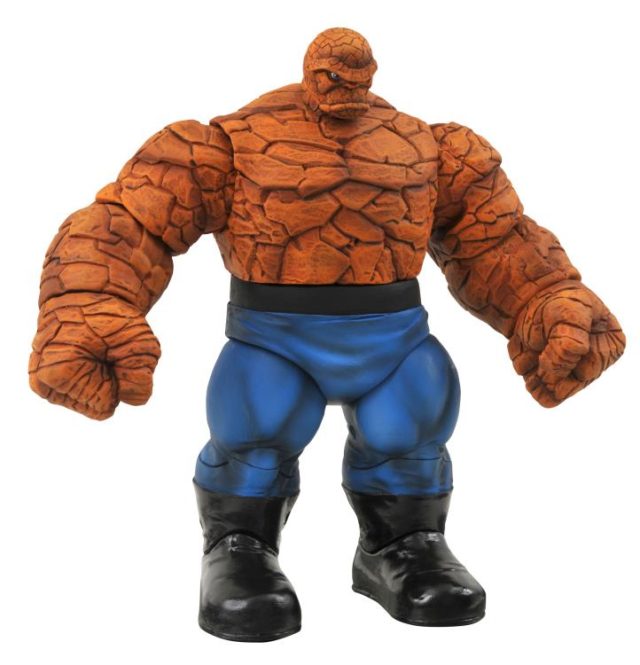 In addition to this new Rampaging Hulk, DST also recently opened up orders for a reissue of a long-demanded figure from the past: the Marvel Select Thing figure (of Fantastic Four fame) is finally making a return!
The Marvel Select Thing figure hadn't been in circulation for years, and was getting expensive on the aftermarket, so it was a smart choice for Diamond Select Toys to bring the fan-favorite back. I don't think it's a coincidence that he'll match off so well against this new Hulk figure, either!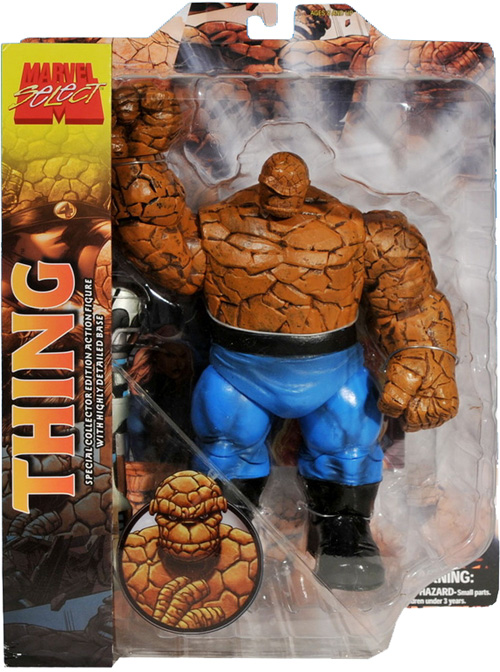 The Marvel Select Rampaging Hulk figure and reissue of The Thing are both up for order now, with an anticipated release date at the beginning of 2021. I would expect both of these characters to have significant demand, so if you're dead set on owning either, you might want to reserve one now just in case they pre-sell out by the time they're actually ready to ship.
Thoughts on the latest figures from Diamond Select Toys, Marvel collectors? Is this their best comic book version of the Hulk yet, or do you prefer an earlier one? And now that The Thing is making a comeback, would any of you like to see DST finally tackle the rest of the Fantastic 4 as well?
The post Marvel Select Rampaging Hulk Figure & The Thing Reissue Up for Order! appeared first on Marvel Toy News.