This year has definitely been a little bit on the light side when it comes to new Marvel Select figures being revealed, but this week Diamond Select Toys revealed a character that's all-new to the line: the Marvel Select Human Torch figure is now up for order! But will this figure be as hot as Johnny Storm's flame? And that's not all DST has cooked up: Marvel Gallery Storm and Marvel Premier Collection Logan statues are also on the way!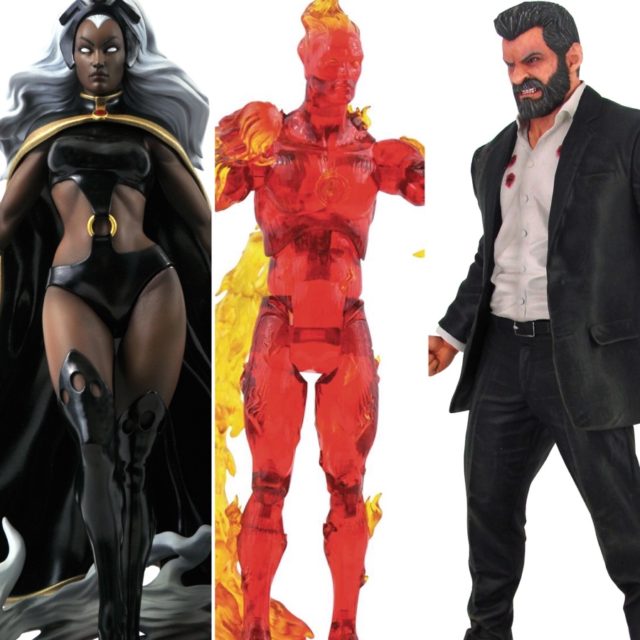 Even when the world has been knocked totally out-of-whack by a global pandemic, there are still certain things we can count on like clockwork—including Diamond Select Toys coming through for us with new Marvel collectibles solicitations every month!
This month, they've got five new items lined up for us, including some we had seen pre-COVID and some we had not. I'll talk about the pair of new busts separately, but let's take a look at the three new figure and statue selections here…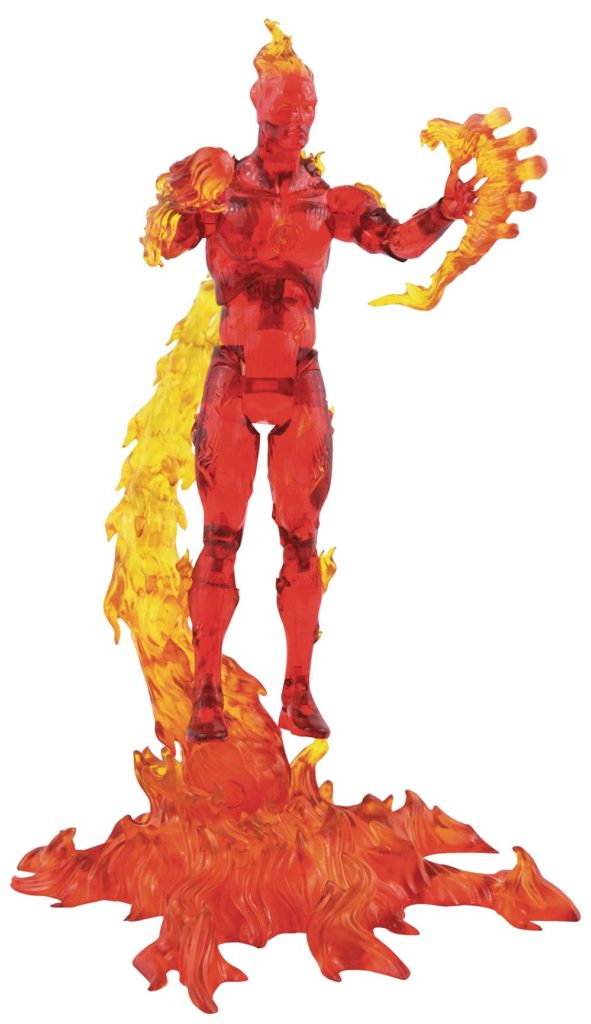 First up, we've got the latest addition to the long-running Marvel Select 7" figure series, which is remarkably the first time the Human Torch has ever been captured in the lineup! The Thing was solicited for a reissue recently, but there's still been no hint at all that Reed and Sue are on the way.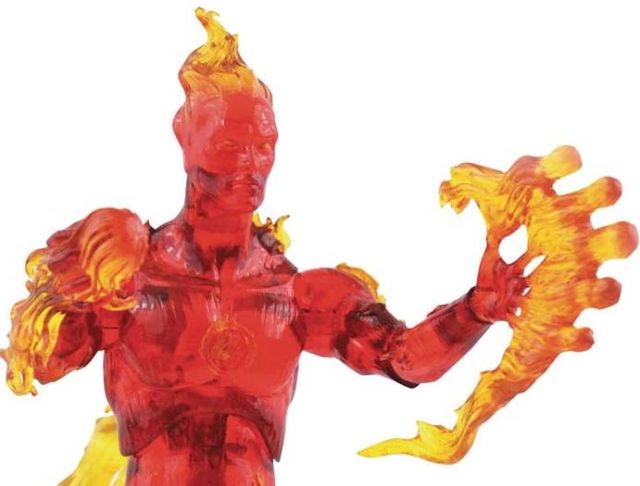 I think DST hits far more home runs than they do misses, but this Human Torch Select figure hasn't been executed quite as well as I would have hoped. On the plus side, the flight stand and fireball effects look pretty cool, and I dig that we're getting a Golden Age Human Torch alternate head. But the hip articulation utilized is the archaic type that fans tend to be critical of, and it doesn't make sense to me for the flaming flight stand to attach to Johnny's back in the manner that it does.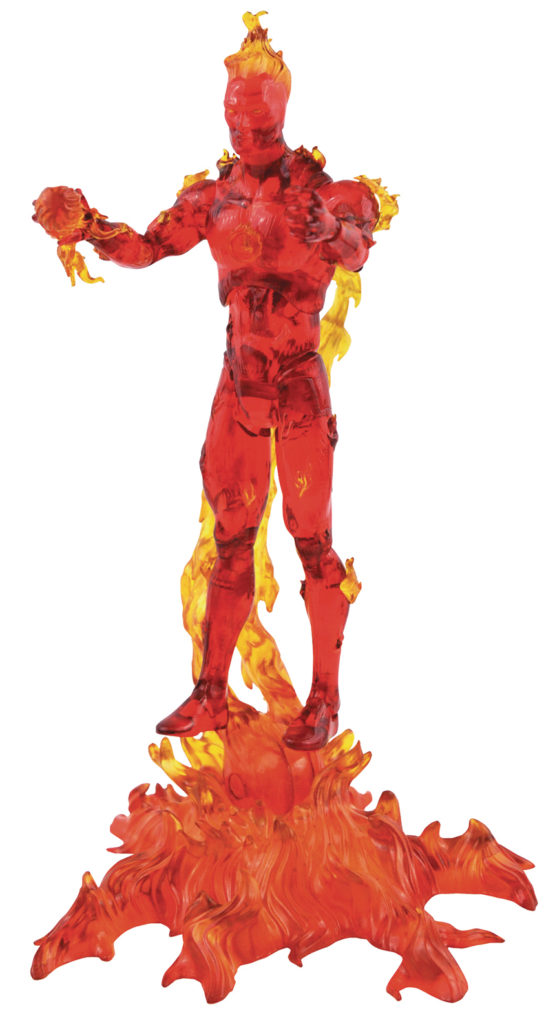 I'm also a total sucker for translucent figures, but the Human Torch isn't made of fire—he's a dude on fire. While the "light pipe" effect is cool, it always seems awkward to me on a Human Torch action figures—especially when there's a big rod inside the crotch like on this one. I'll likely buy this since we get relatively little Human Torch merch, but I would love to see DST upgrade this for a variant in the future.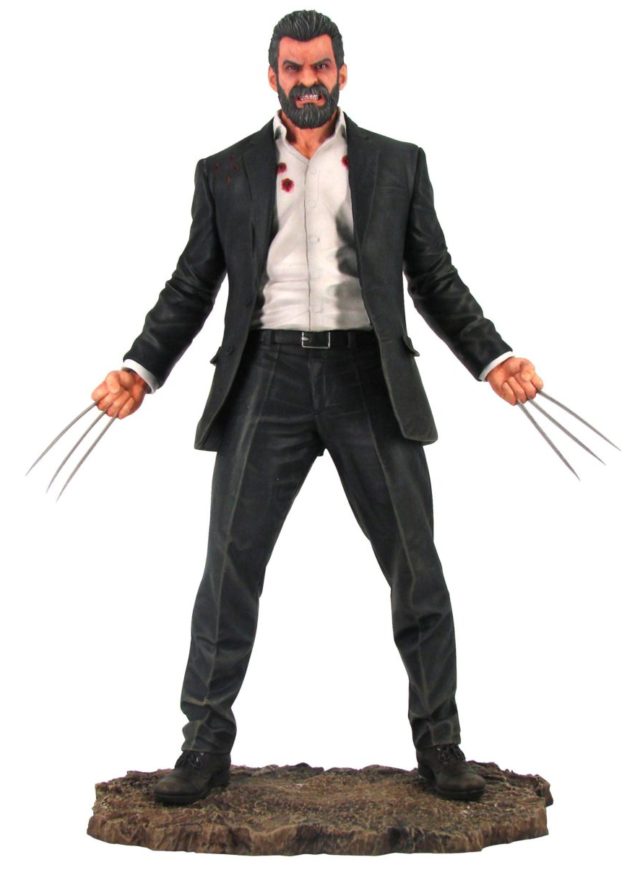 On the resin statue front, we've got a statue of Wolverine in his suit from the Logan movie. Merchandise from that movie was off-the-table for years, so it's exciting to see that Diamond Select is finally able to dip into the popular film with a Marvel Premier Collection Logan statue.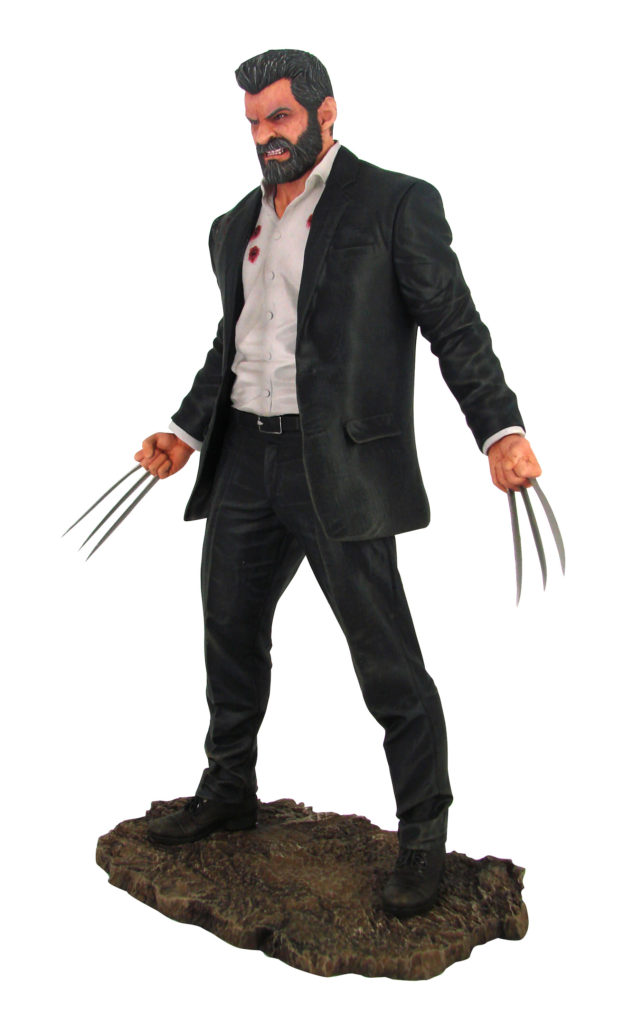 At 10.5" tall, this is probably closer to being 1/7 scale than 1/6, but DST has nailed the design for this and looks to have included some very good details—and most importantly, $175 for a resin statue of this size is an unbeatable value in this day and age. I wasn't huge on this FOX movie and this will be a pass for me, but I suspect there are loads of Hugh Jackman fans out there who will be all over this.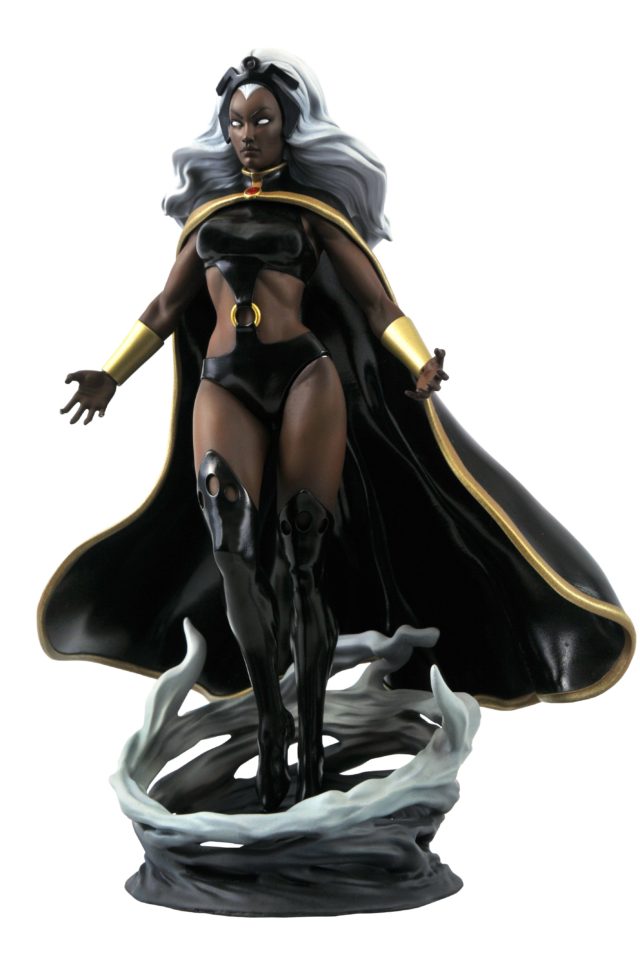 And rounding out the trio in this article, it's another X-Men character who's getting her very first Marvel Gallery PVC statue: Storm! Not a whole lot to say about this piece—it's Storm rising out of a cloud in her most iconic classic attire, and everything looks solid. Nothing remarkable or game-changing, but a good representation of the character nonetheless.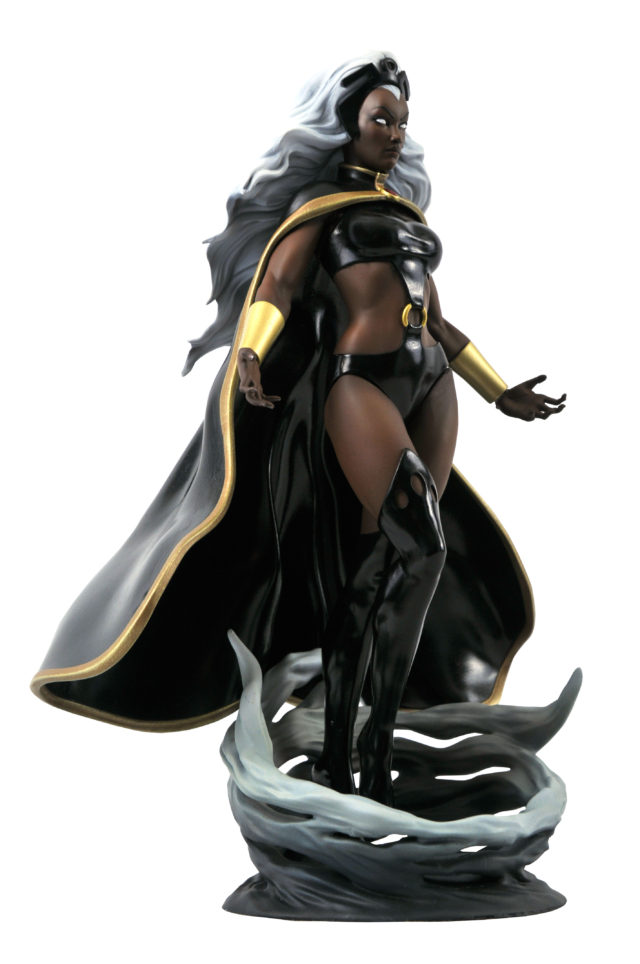 At 11.5" tall and under 50 bucks, this is certainly a value-priced Ororo Munroe that many X-Men fans will be tickled to add to their shelves, even if it isn't anything revolutionary. Now, when can we finally get Marvel Gallery PVC statues of Cyclops, Gambit, Iceman and Archangel? Bring on all the X-Men, DST!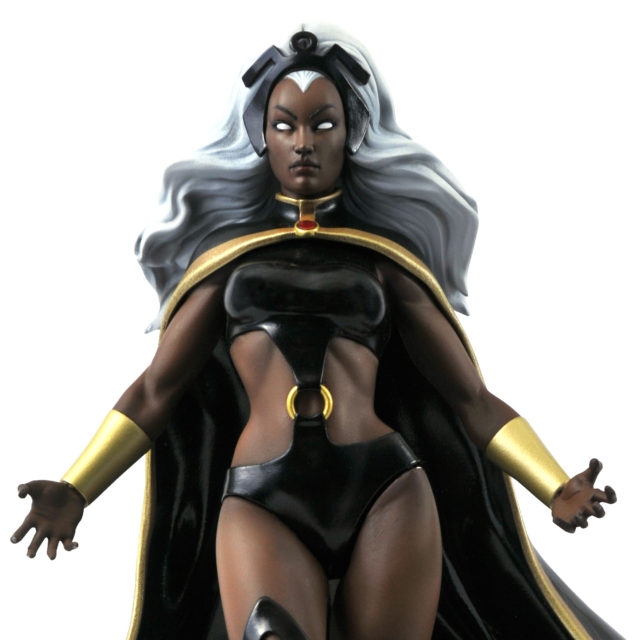 The Marvel Select Human Torch, Gallery Storm and Premier Collection Logan are all up for order now and scheduled to ship in March/April 2021. EE has all three up for pre-order at the usual discounted prices (including 30 bucks off the MSRP on Logan).
What do you think of this new round of solicitations from Diamond Select Toys, Marvel collectors? Are these versions of these characters that you've been waiting for, and how do you think they turned out? Will any of these be added to *your* must-buy list?
The post Marvel Select Human Torch Figure + Gallery Storm & Premier Logan Statues! appeared first on Marvel Toy News.