Way back in February at New York Toy Fair 2018, Diamond Select Toys debuted their first new 7″ X-Men figure in quite a while: Mrs. McCoy's Bouncing Blue Baby Boy! Sometimes it takes up to a year for a Marvel Select figure to reach our doorsteps after it's been unveiled, but Hank McCoy is bounding into our lives relatively speedily: packaged photos have now been revealed and the Marvel Select Beast figure will be officially released and shipping on September 26th!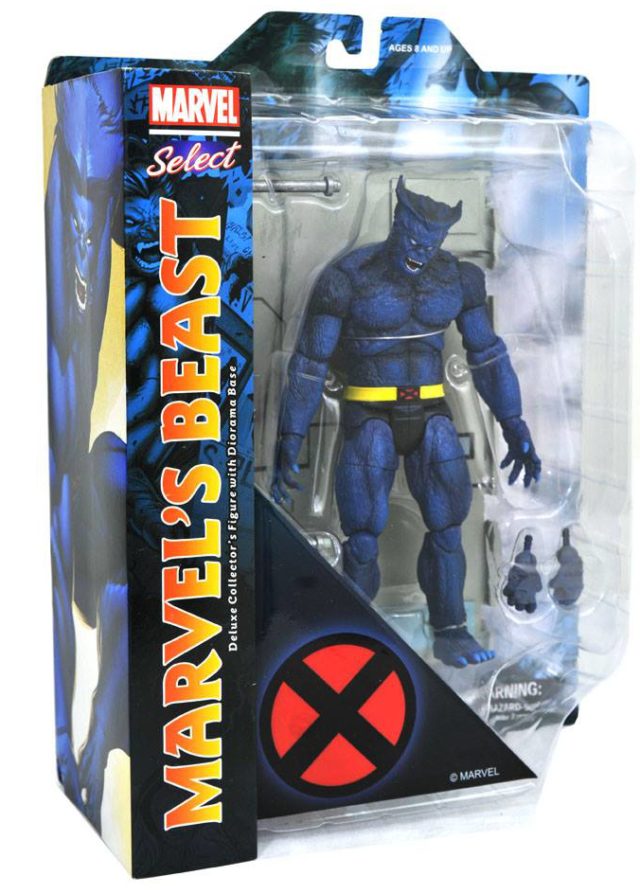 With the X-Men movie rights now reverting back from FOX to Marvel/Disney, the great, years-long X-Men toys and collectibles drought is officially over. Things actually started to turn around for X-Men collectors about two years ago, when the first wave of Hasbro X-Men Marvel Legends figures (the Juggernaut Series) was released, but I think now we can finally officially say that the floodgates are open and the merch is about to really come pouring in.
And for Marvel Select, the start of that deluge is going to be their new 7″ Beast action figure in his classic pre-Morrison look!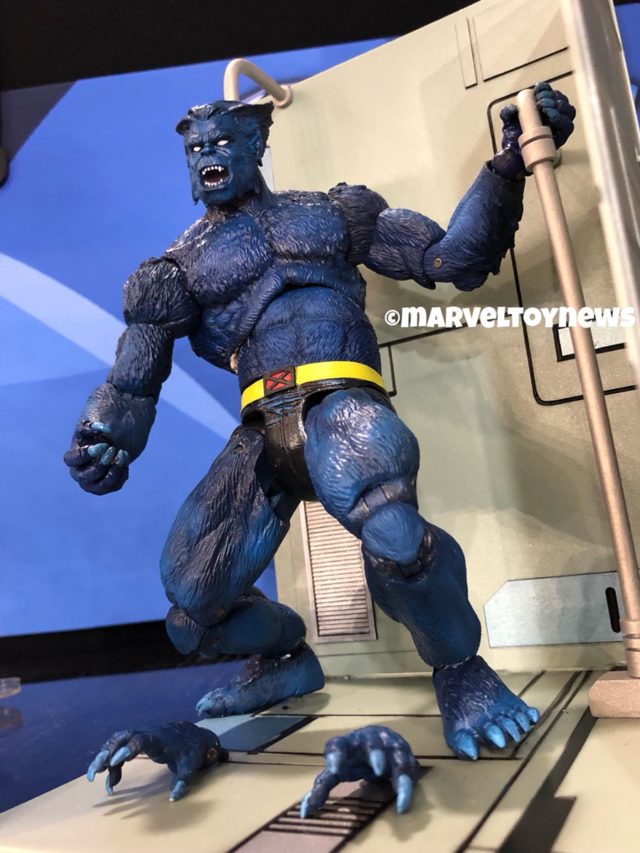 I'll be totally honest here: when I saw the premiere of this figure at the 2018 Toy Fair, I was only half-impressed with it. This era's is my favorite look for Beast, and I thought that Diamond Select Toys had totally nailed the colors and the fur texture on the figure. I love that the Danger Room Diorama backdrops are returning, and I appreciated the two pairs of interchangeable hands.
But that head, well… it wasn't to my taste. To me, Beast is a brilliant scientist and a hero, not some feral monster.
Looking at the packaged photos, my opinions remain unchanged. DST has put together a fantastic action figure for us, but I'm just not feeling that wild head sculpt. I'm still going to buy it, mind you–I'm a rabid X-Men collector and this is frankly the only Beast Select figure that's ever going to be made–but I do wish that an alternate head had been devised in this instance.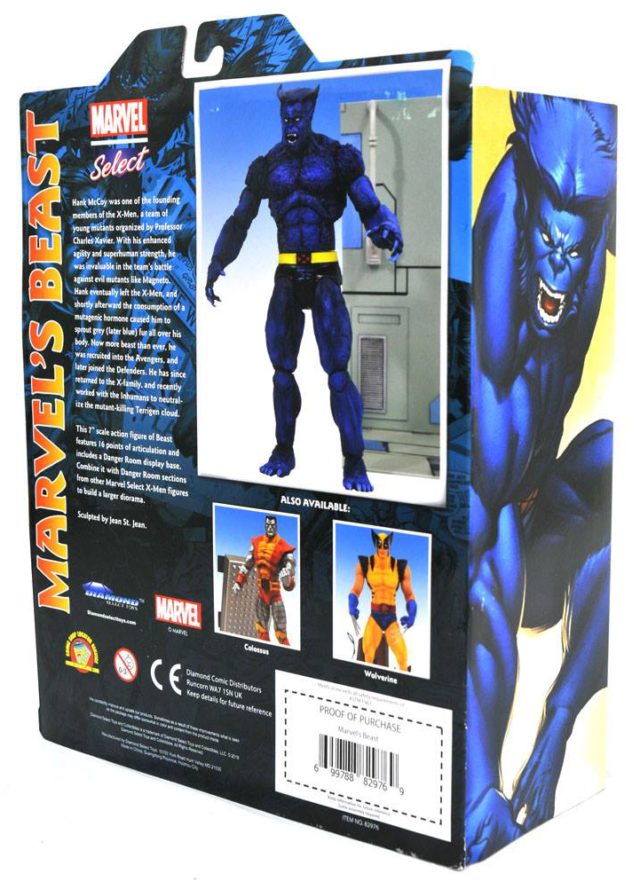 The Beast Marvel Select figure will be officially released and shipping out on September 26th, 2018, which is just two weeks out from today as of writing. He should be available in comic book stores that ordered him on the same day, although no brick-and-mortar mass retail stores carry the Marvel Select line at this time. If you want a blue furry Beast of your own, make sure to hit up your favorite online or specialty shop while he lasts!
Rogue will be following next year, and I'm anxiously looking forward to see which X-Man DST has up their sleeve next. I'm rooting for Archangel or Iceman, but I could make do with a 90s Jean Grey or Cyclops, or even a Professor X. The possibilities are endless now that X-characters are back in play!
Now that he's about to ship out, what do you think of the final production photos of the packaged Beast Select figure, Marvel collectors? Is this a "buy" or a "no buy" for you, and are you hoping to see more X-Men characters revealed by Diamond Select Toys in 2019?
The post Marvel Select Beast Figure Packaged Photos & Shipping Update! appeared first on Marvel Toy News.