Diamond Select Toys hit Marvel collectors hard this week with one of their biggest batches of new product solicitations to-date, including a mighty SIX additions to the Gallery statues line! I discussed the pair of new MCU movie statues yesterday, and today it's time to shine the spotlight onto their Netflix cousins! After debuting at GameStop this year, the Defenders Gallery statues are getting a wide release this winter. And DST isn't just bringing us PVC—coming our way in early 2019 as part of the Marvel Premier Collection, the first-ever resin Netflix Daredevil Statue is now up for order!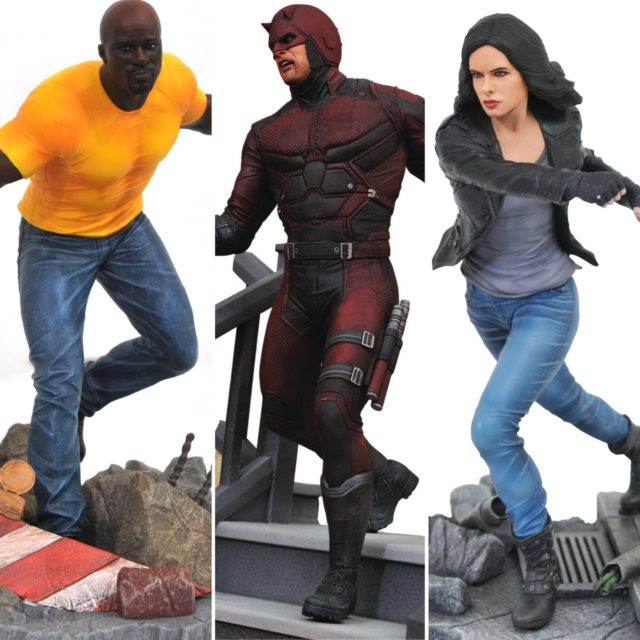 Diamond Select Toys always goes big when they come to New York City for an event, and they brought quite a few never-before-seen Marvel figures and statues with them to NYCC 2018 earlier this month.
I hadn't gotten around to discussing one of their new reveals for the 12" scale Marvel Premier Collection resin statue line just yet, but it seems they've beaten me to the punch now by already having it solicited for pre-orders: Netflix Daredevil!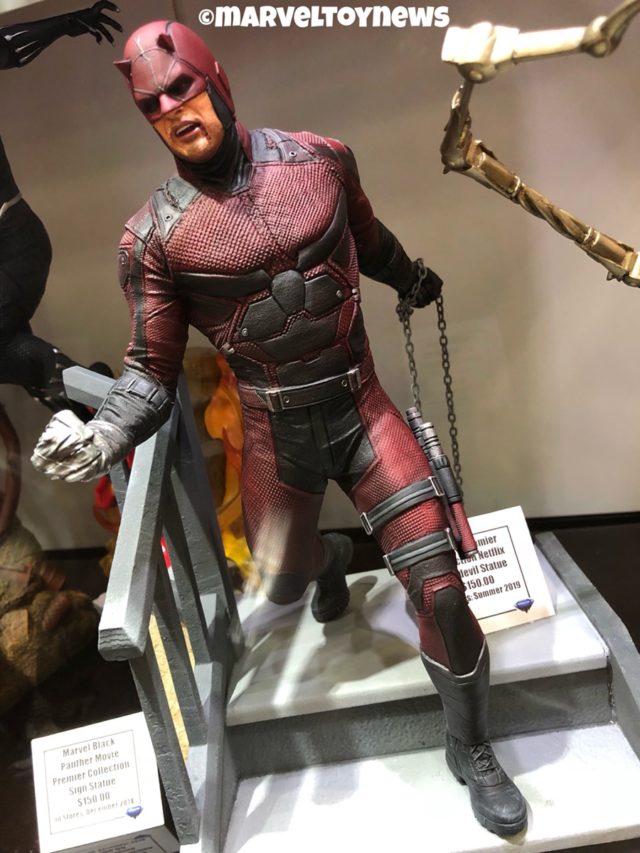 I know I'll be pitchforked a filthy heathen for saying it, but I'm not a humongous fan of the Daredevil Netflix series. I think it's good, but it doesn't really capture my imagination and attention in the way that the MCU does.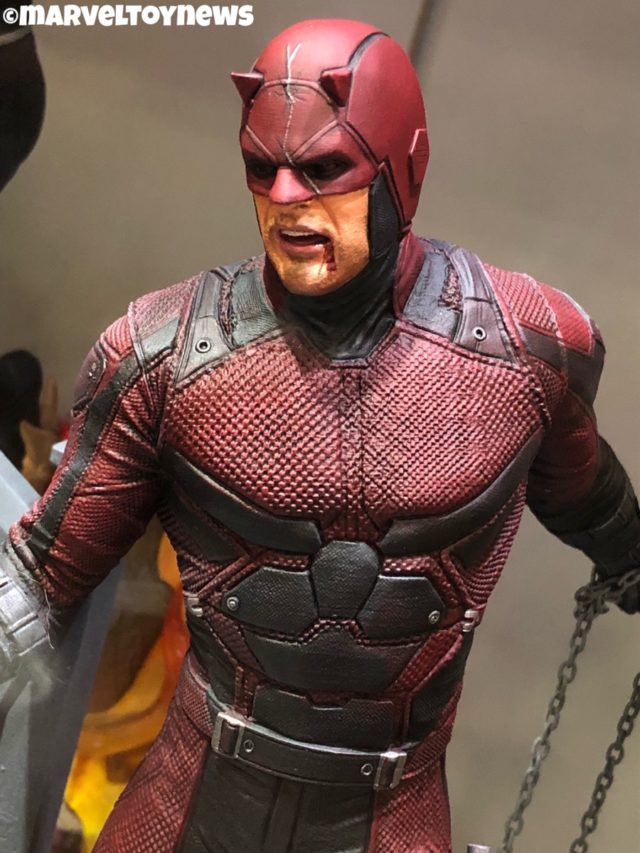 I mention that because I want to drive home that this Premier Collection Daredevil Statue must be pretty nice, because it even impressed me when I saw it at New York Comic Con!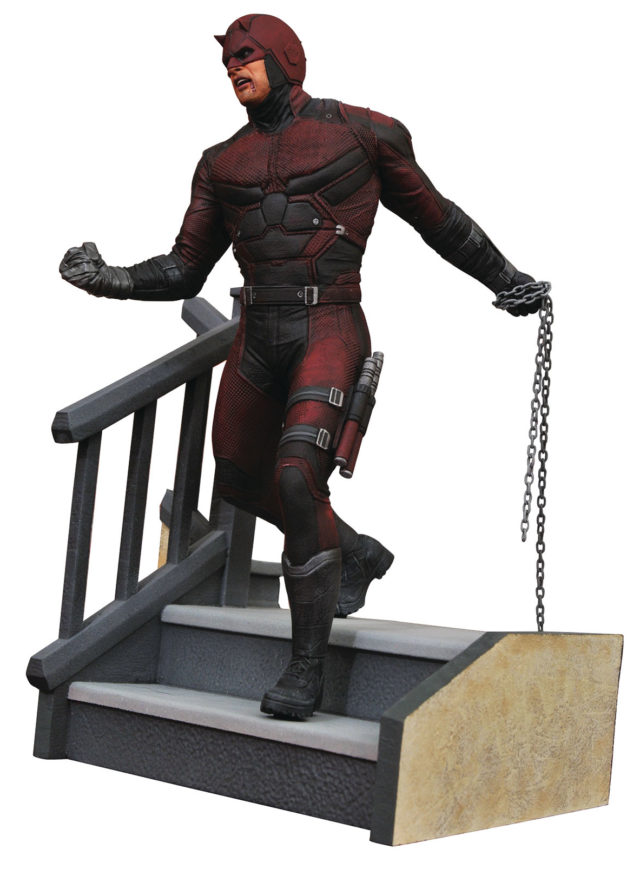 While the pose/design is a bit more specific than what I would have chosen, the sculpted details and paint deco on this DD statue look tremendous—especially when you take into consideration that this is a 12" scale $150 MSRP resin statue with a limited run of just 3,000 pieces.
In addition to the Netflix Daredevil resin statue, Diamond Select also has a pair of new (to some) PVC Statues scheduled to be released in early 2019: the action-posed Marvel Gallery Defenders Luke Cage and Jessica Jones figures! These were first released as timed GameStop Exclusives quite a while ago, but they're finally going to get a wide release to kick off 2019.
I was not a fan of the first versions of either of these characters that DST released, but I think both of these are massive improvements on their predecessors. The punching pose and portrait are a massive improvement on the Jessica Jones over the "casual strolling" original one, and I think most fans will prefer this yellow shirt Luke Cage to the bullet-ridden grey hoodie iteration.
The Diamond Select Netflix Daredevil resin statues and Jessica Jones/Luke Cage PVCs are now up for order, with Daredevil scheduled to arrive in April 2019 and the PVCs in January 2019. I've been really, really pleased with the rising quality of the Marvel Premier Collection statues, and with the hype generated by Daredevil Season 3, I think DD is bound to be another hit for DST.
How do you like the Netflix Daredevil Marvel Premier Collection Statue? Is this the design for DD that you would have picked, or would you have gone for something more traditional? And do you think the action-posed Defenders Gallery statues are an improvement, or were you okay with the rooftop "museum" styled originals?
The post Marvel Premier Collection Netflix Daredevil & Gallery Defenders POs! appeared first on Marvel Toy News.