The One:12 Collective welcomes Morbius, the living vampire! This new Marvel figure is priced at $85 and is expected to arrive September-November 2021.
Morbius wears a fitted bodysuit with a winged cape and features three head portraits, capturing varying degrees of his grisly nature.
The Nobel Prize-winning biochemist comes complete with a multilayer mobile science lab with a light-up function. The removable top layer holds science equipment such as a foldable microscope, handheld hematology analyzer, and removable test tube and beaker, while the bottom layer conceals weapons such as a dagger, customized handgun, and hammer.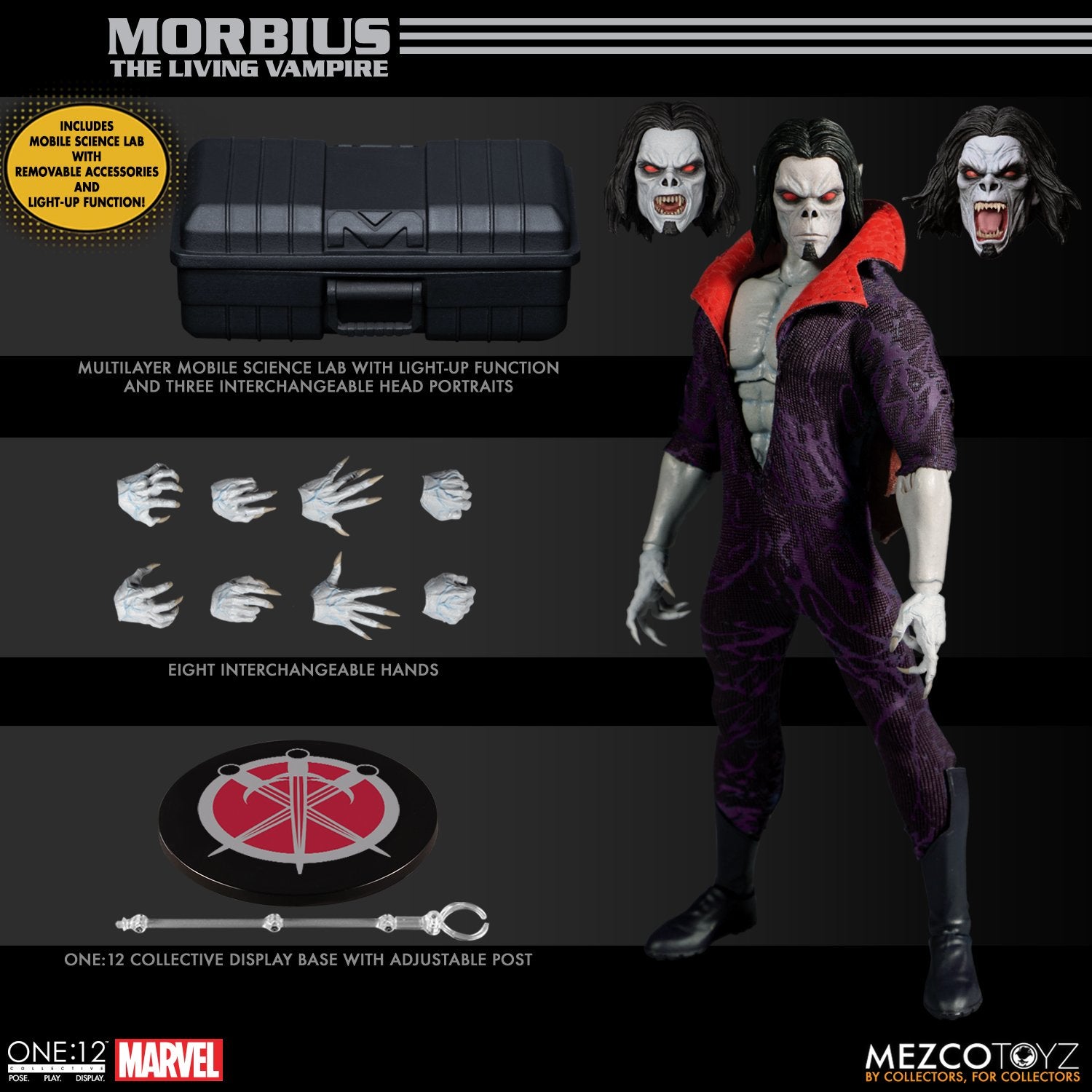 THE ONE:12 COLLECTIVE MORBIUS FIGURE FEATURES:
One:12 Collective body with over 30 points of articulation
Three (3) head portraits
Hand painted authentic detailing
Approximately 17cm tall
Eight (8) interchangeable hands
-One (1) pair of fists (L&R)
-Two (2) pairs of posing hands (L&R)
-One (1) pair of holding hands (L&R)
COSTUME:
Fitted bodysuit
Cape
Mid-calf boots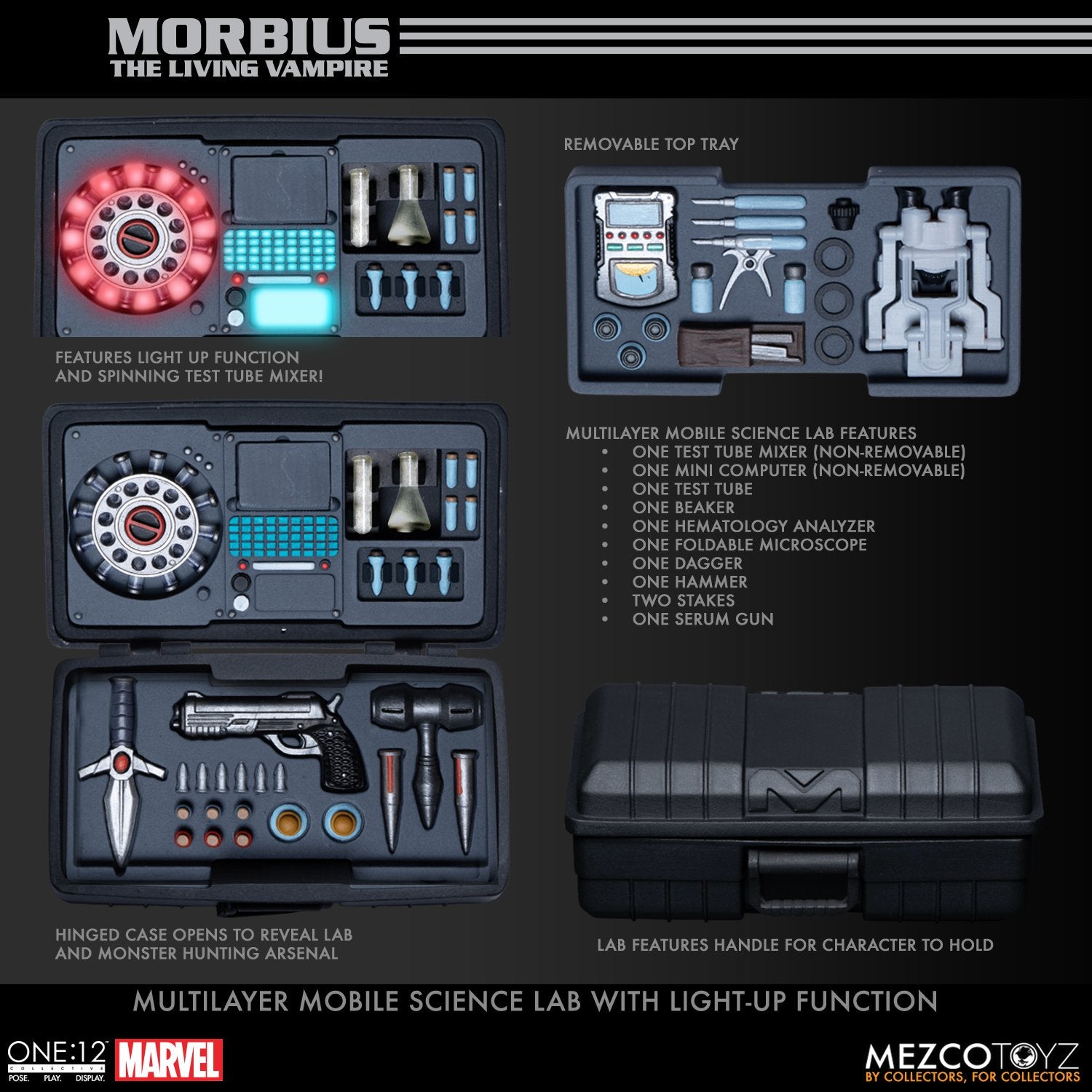 ACCESSORIES:
One (1) multilayer mobile science lab with light-up function
One (1) test tube mixer (non-removable)
One (1) mini computer (non-removable)
One (1) test tube
One (1) beaker
One (1) hematology analyzer
One (1) foldable microscope
One (1) dagger
One (1) hammer
Two (2) stakes
One (1) customized handgun
One (1) One:12 Collective display base with logo
One (1) One:12 Collective adjustable display post
[See image gallery at www.figures.com]
---