The Ghost Rider joins the One:12 Collective along with his Hell Cycle – featuring a light-up function, removable flames, and sound feature! This set is priced at $240 and is scheduled to ship June – Aug 2021.
The One:12 Collective Ghost Rider is outfitted in motorcycle gear from head to toe – a black shirt under his leather-like jacket, leather-like pants, motorcycle-riding boots, and gloves. The Spirit of Vengeance comes complete with a light-up head portrait that flickers, achieving a realistic flame effect. Ghost Rider is equipped with his lethal Hellfire Chain that he can hold, as well a posable, real metal chain.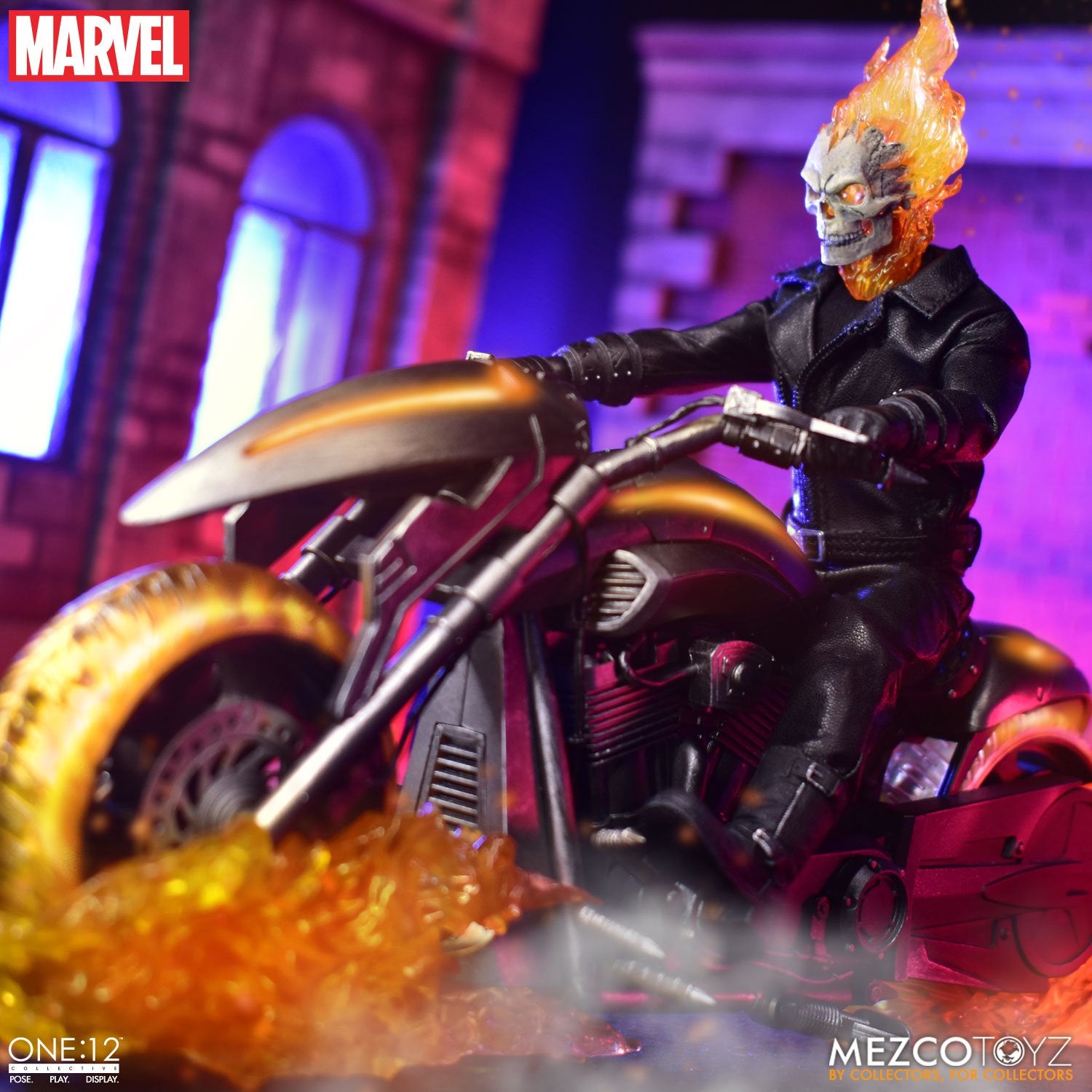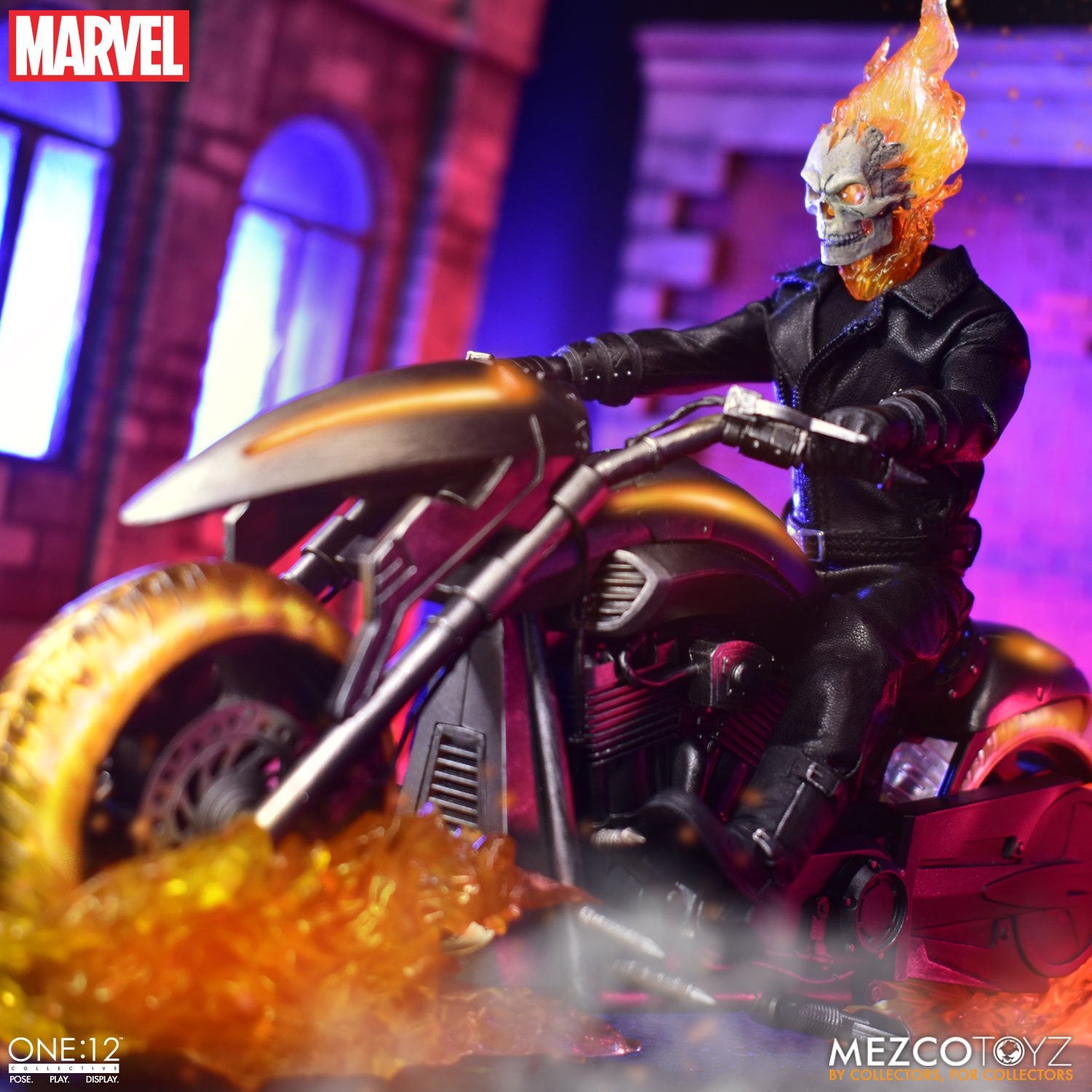 Capable of moving at incredible speeds and traversing vertical surfaces or water, the Hell Cycle is Ghost Rider's main mode of transportation. The Hell Cycle features a light up function which illuminates the removable flame effects, and a revving sound feature. Ghost Rider can sit atop the Hell Cycle and hold on to both handles.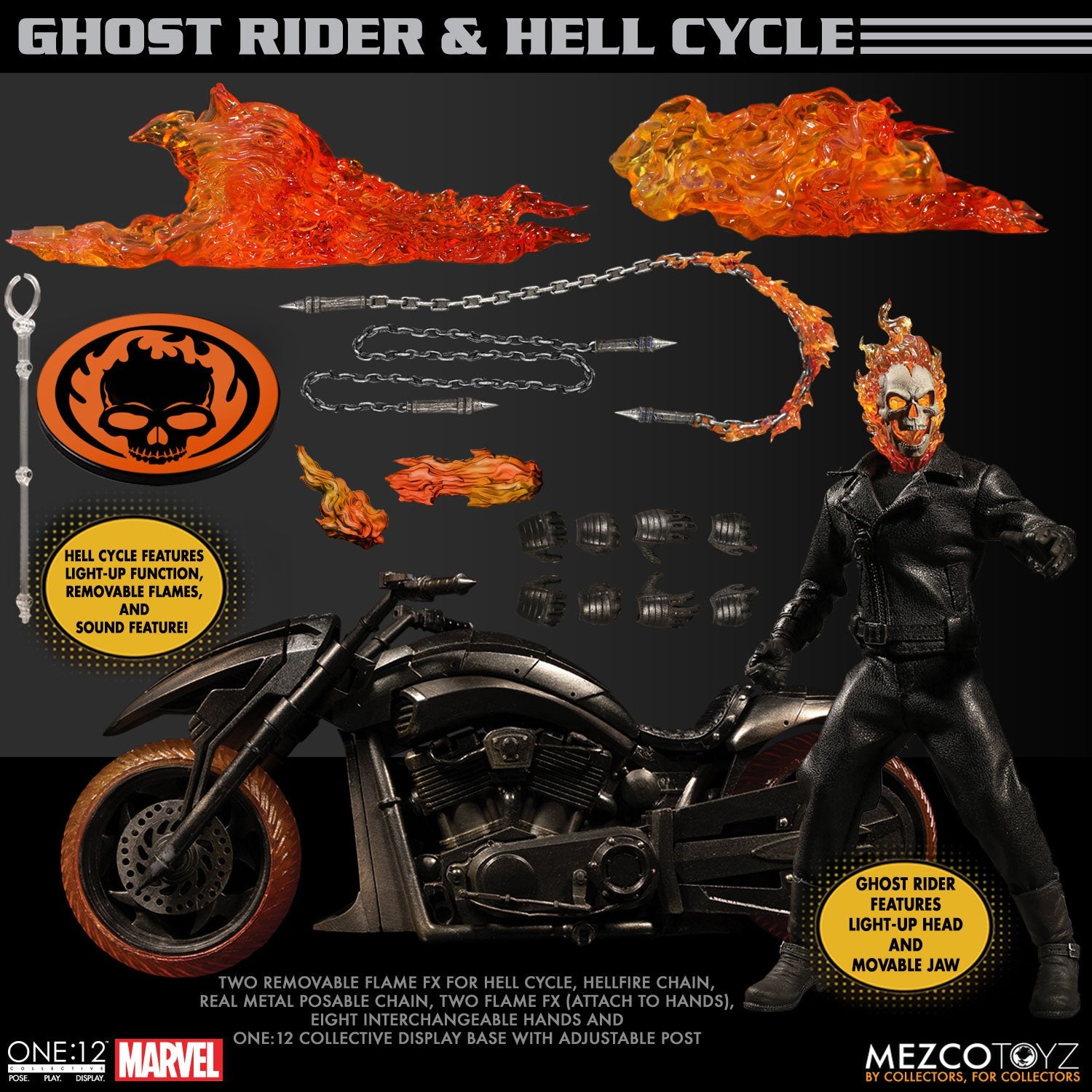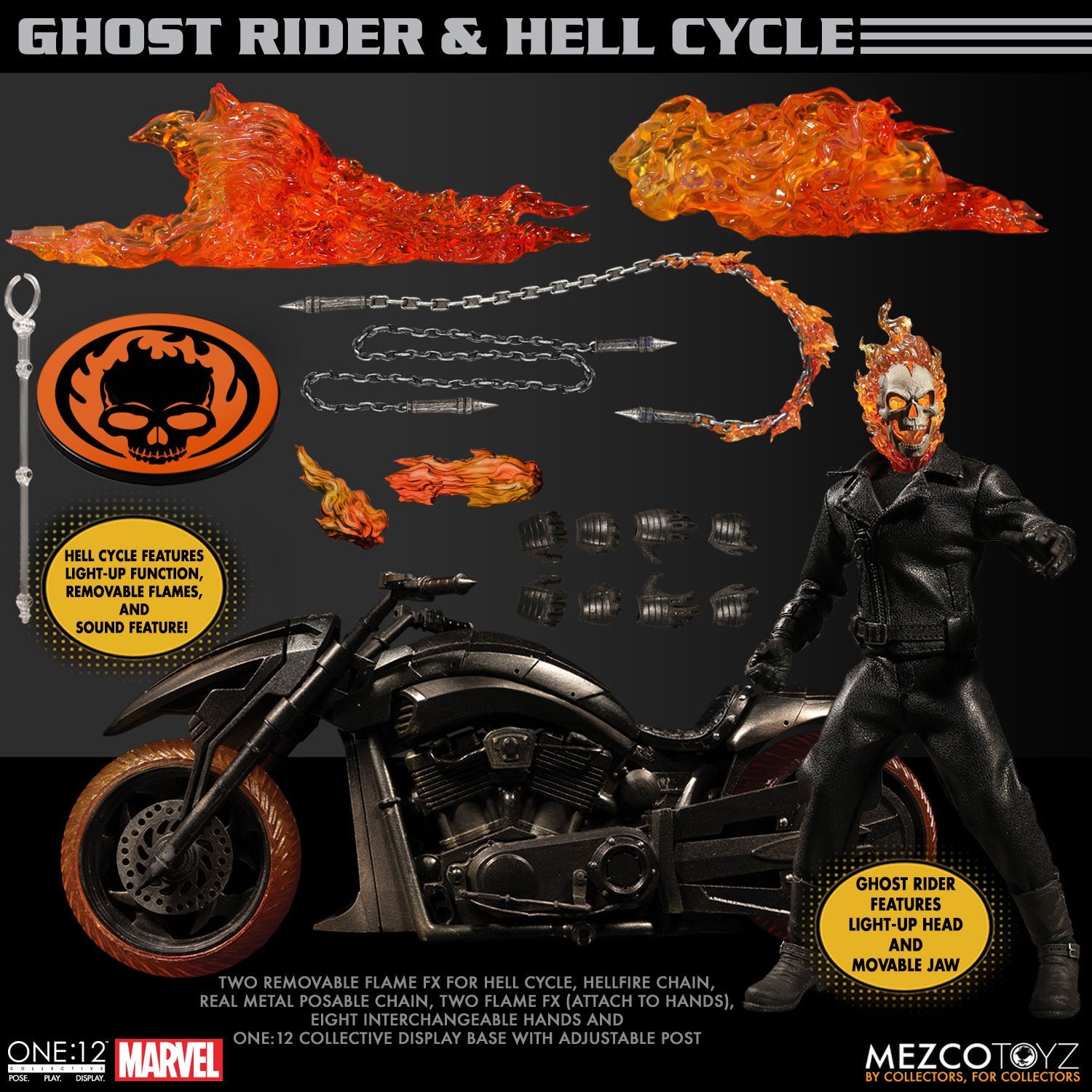 THE ONE:12 COLLECTIVE GHOST RIDER & HELL CYCLE SET FEATURES:
Ghost Rider
One:12 Collective body with over 32 points of articulation
One (1) head portraits
Hand painted authentic detailing
Approximately 19cm tall
Eight (8) interchangeable hands
-One (1) pair of fists (L&R)
-One (1) pair of holding hands (L&R)
-Two (2) pairs of posing hands (L & R)
Hell Cycle
Hand painted authentic detailing
Approximately 23cm in length
COSTUME:
Leather-like motorcycle jacket
Shirt
Leather-like motorcycle pants
Motorcycle boots
ACCESSORIES:
Ghost Rider
One (1) Hellfire Chain
One (1) real metal, posable chain
Two (2) flame Fx (attaches to interchangeable hands)
One:12 Collective display base with logo
One (1) One:12 Collective adjustable display post
Hell Cycle
Two (2) removable flame FX
[See image gallery at www.figures.com]
---