The seventh and final new Marvel-related product that Diamond Select Toys featured in this month's batch of solicitations is one that I know a lot of fans have been looking forward to: a new wave of comics-based Marvel Minimates! It seems like the comic book line of these 2" figures has slowed down a lot since Toys R Us shuttered its doors, but DST has picked an all-star lineup of Spider-Man characters for the latest wave that should sell well for specialty stores: Marvel Minimates Wave 77 is now up for order!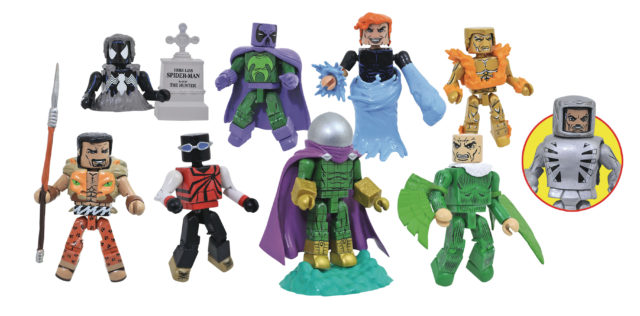 It's not exactly a brain-teaser why Diamond Select Toys chose most of the characters that they did for this wave. In fact, you could sum up the whole investigation in one word: movies.
Miles Morales and Prowler were just featured in the amazing Into the Spider-Verse animated film, Mysterio/Molten Man/Hydro Man are all (at least sort of) appearing in Spider-Man Far From Home, Vulture was the main antagonist of Homecoming in 2017, and there's (somehow) a Kraven movie under development at Sony.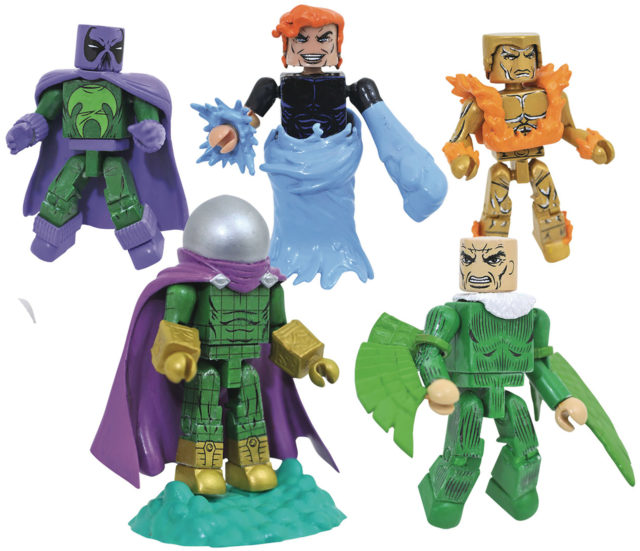 Even so, I'm glad that we're getting new versions (and for some, first versions) of these characters in their classic comics looks before most of them appear as movie toys.
This will be the first time ever that we get Molten Man and Prowler Minimates, and the first Hydro-Man available outside of a box set. Classic Vulture was previously only available in a box set that regularly sells for $100+ these days, so that's another character that many collectors will be happy to get as part of this new $30 set of 8.
My favorite figure in this whole series is a new Symbiote Spider-Man Minimate. While numerous black costume Spideys have been done before, this one has a new twist—it's "Buried Alive" Spider-Man from Kraven's Last Hunt! This is one of the most creative figures we've ever seen DST devise in the Minimates line. Love it!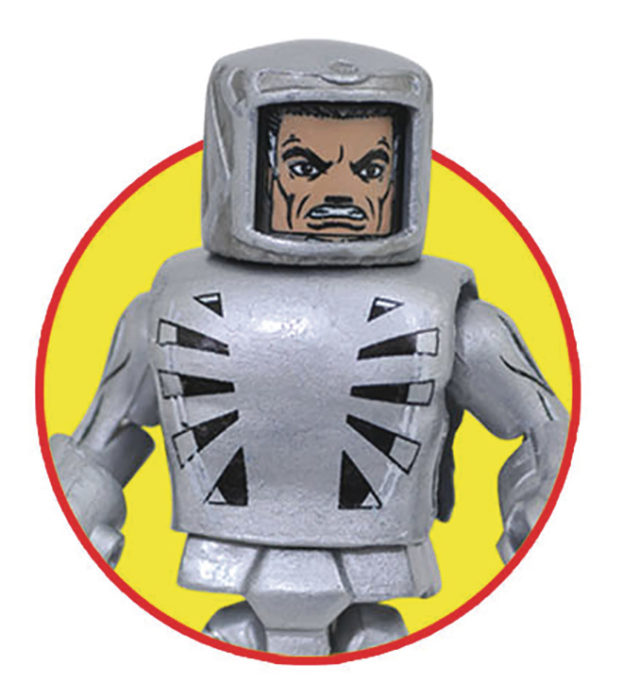 We'll also be getting a Build-A-Figure for this wave with pieces coming in each of the four two-packs: a Spider-Slayer! Complete with J. Jonah Jameson's Head, this Spider-Slayer is all kinds of wacky fun. I don't know that this is the type of character that will sell a lot of extra sets, but it's certainly a carrot I don't mind getting as a bonus.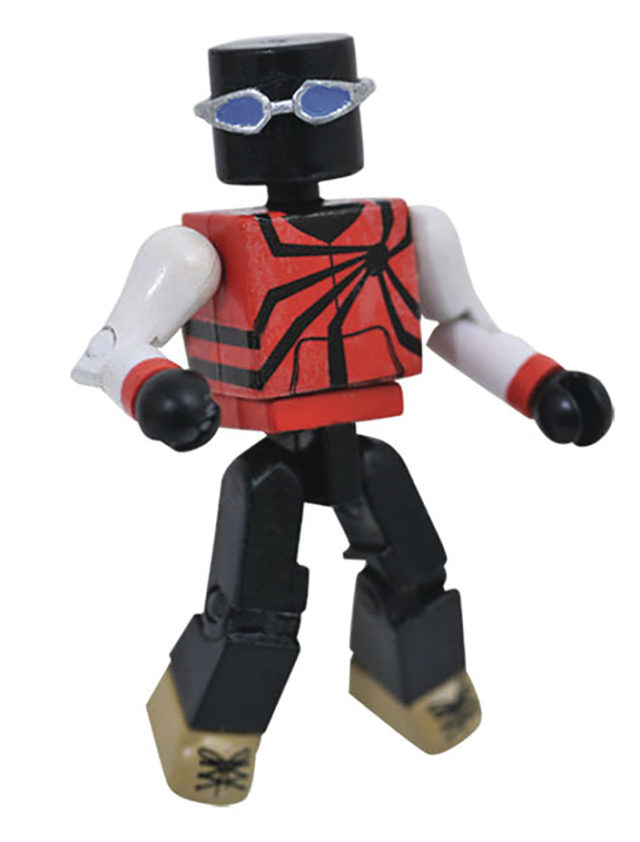 The weirdest figure in this series, though, is definitely the "Original Costume" Miles Morales figure, as it's based on a random retcon that happened in a comic book last fall. Basically, this is the "original costume" that Miles wore in the 616 universe on his first outing as Spider-Man (not his original costume in the Ultimate Universe, however).
This is a real bizarre choice that doesn't make a whole lot of sense to me, but Miles is hot right now, so I think collectors may eat this up based off of name value alone.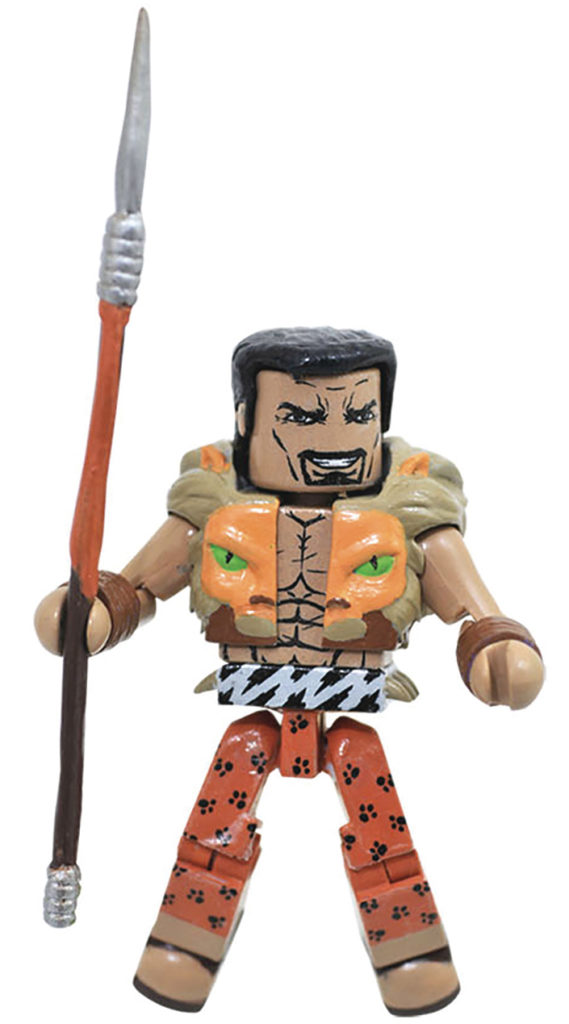 Marvel Minimates Series 77 is now up for pre-order, and is scheduled to be released in June 2019. This wave is exclusive to comic book and specialty stores, so don't expect to see any of these two-packs hanging off the rack at your local Walgreens. The MSRP on these is set to $39.99 for all four packs combined, but you can get the bundle for $5-$7 off depending on where you pre-order. In a world where many of us pay 100 bucks for an import 6″ figure, it's nice to get nine characters for about 33 bucks!
Are you satisfied with the choices that DST made for this latest assortment of comic-based figures, Minimates fans? With New York Toy Fair 2019 less than three weeks away, what are your hopes and dreams for Minimates reveals at that show?
The post Marvel Minimates Wave 77: Vulture! Hydro-Man! Kraven! Prowler! appeared first on Marvel Toy News.