There was a great disturbance in the Marvel Legends collecting world this week, as what felt like millions of voices suddenly cried out in terror as their Amazon pre-orders for Professor X were unexpectedly mass-cancelled. That was definitely a bit of a surprise twist–but don't worry, you can still get a PO for Xavier online from BBTS. But while we all re-order and wait for Professor X to arrive, let's take a look at the final Riders figure for the year: Marvel Legends Ultimate WWII Captain America & Motorcycle!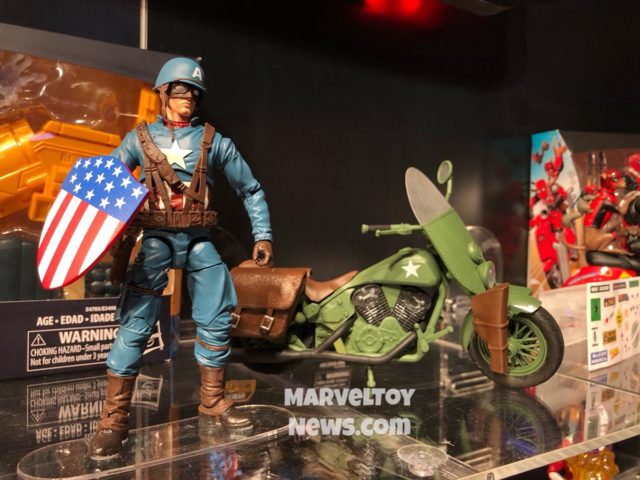 The Marvel Ultimate Universe sadly came to an end during the modern Secret Wars comic book event a few years back, but remnants of the universe are still alive and well in the 616 MU today, including characters like Miles Morales Spider-Man and Ultimate Reed Richards.
But take heart, Ultimate Universe fans: at the end of Spider-Men II #5 in 2017, Brian Michael Bendis revealed that Ultimate Captain America—and the rest of Earth-1610—has been restored. And hey, since Ultimate Cap is alive and well again, might as well get a new figure of him, right…?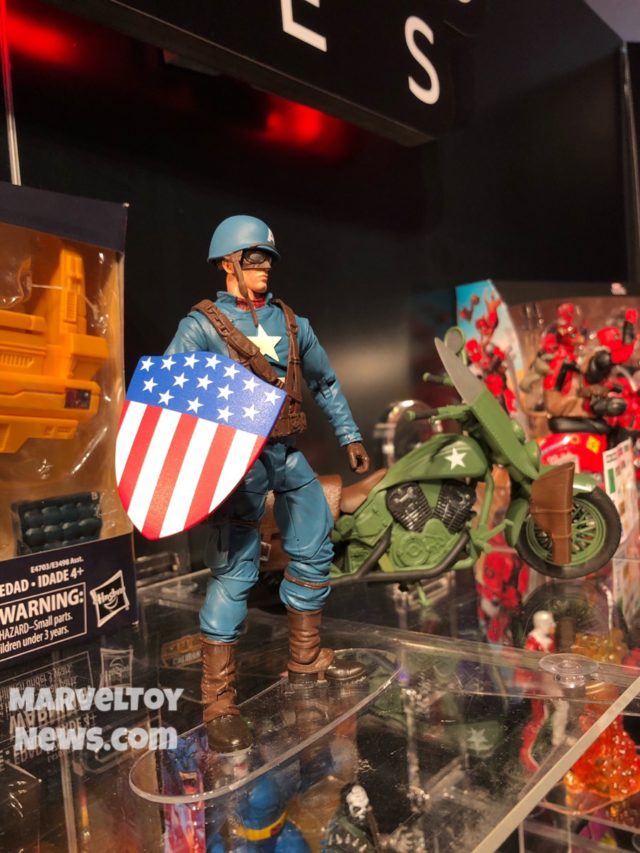 And so, at New York Toy Fair 2019, Hasbro premiered the last new Marvel Legends Riders figure set of the year: WWII Ultimate Captain America with motorcycle!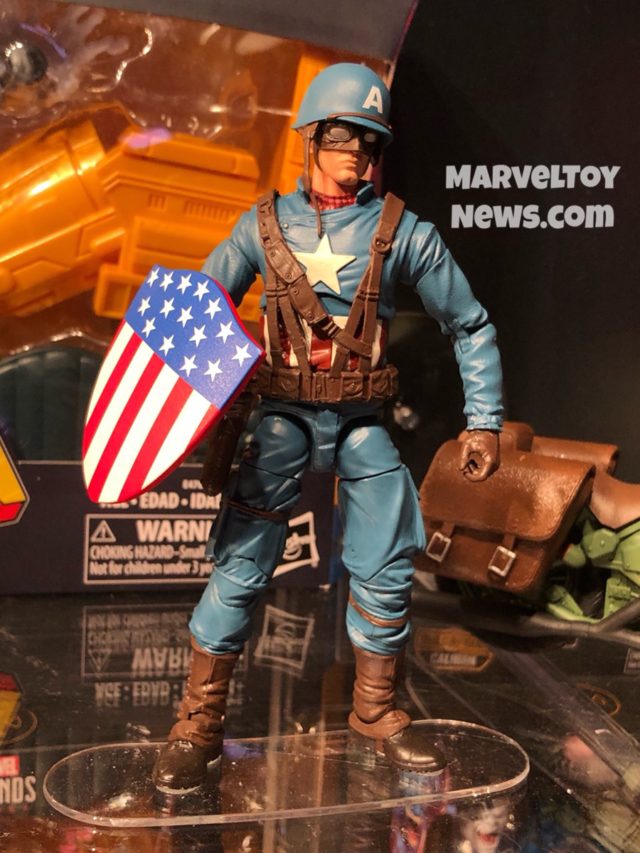 Okay, I admit it: I was never a fan of any The Ultimates or really any of the Ultimate comic books that weren't about Spider-Man. But while I didn't regularly buy a lot of those comic books, I do like many of the costumes from those series—and consequently, I've got a fair amount of the corresponding toys that were made.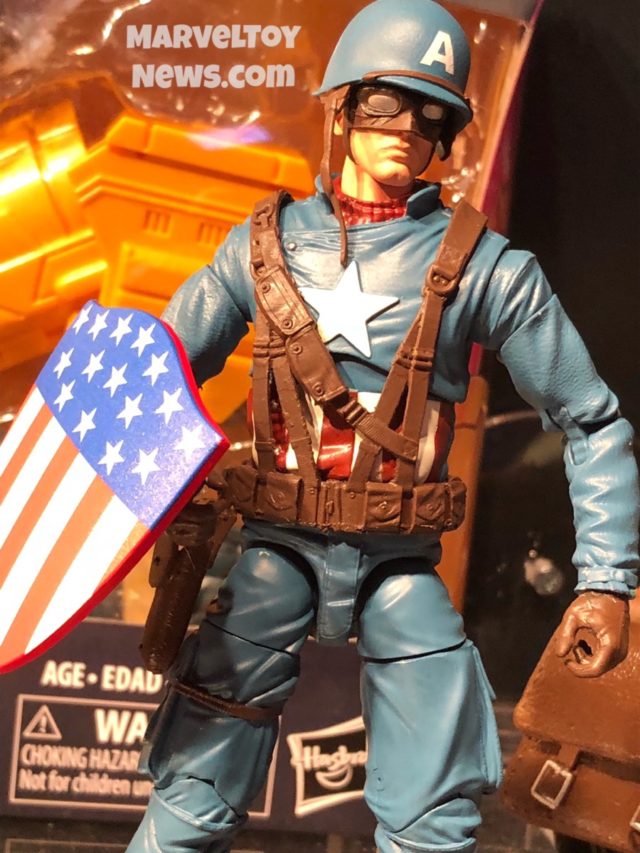 So even though Ultimate iterations of most of the characters from those series aren't fully relevant anymore, there's no reason why we can't see updated releases of some of the most popular characters, right…? And that's just what we've got here with this new Ultimate World War II Captain America figure.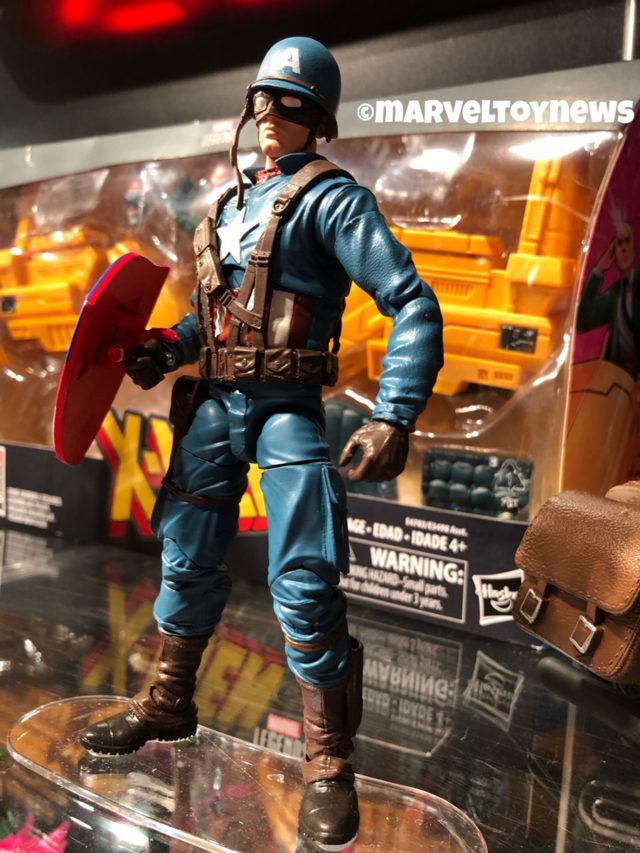 Hasbro actually has done World War II Cap before (including as part of a two-pack with Ultimate Nick Fury), but it's been over half a decade since the last one, and this version brings a lot of "new" to the table. Frankly, this iteration looks a lot better than the previous one and is a clear upgrade.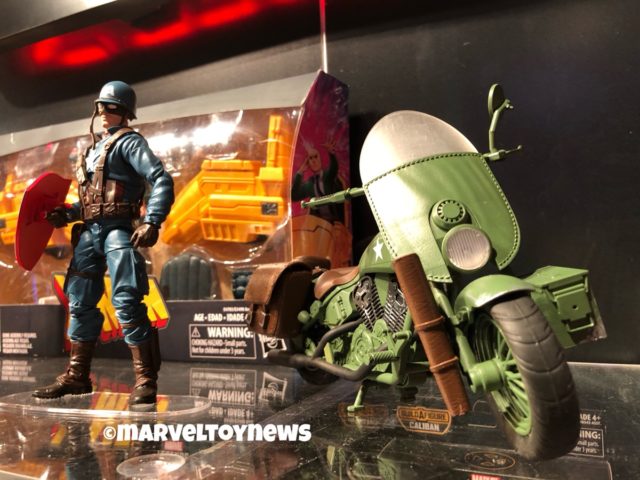 Of course, you've gotta have a ride to be in the "Riders" series, so for the first time ever, Hasbro is giving Ultimate Captain America a World War II motorcycle.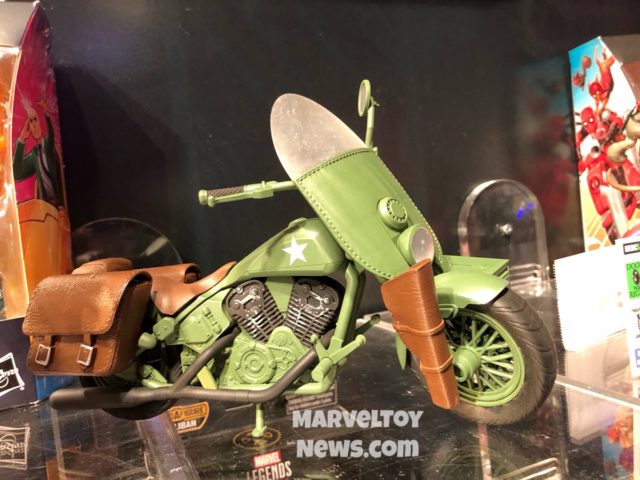 We just got pretty generic motorcycles last year with Black Widow and Wolverine (plus a flaming Hell-Cycle with Ghost Rider), so I'm game for a cool, military-styled green motorcycle for this WWII Cap to ride. Looking at it actually makes me a little sad that we've never gotten a great 6" GI Joe line, which I've always thought would have worlds of potential.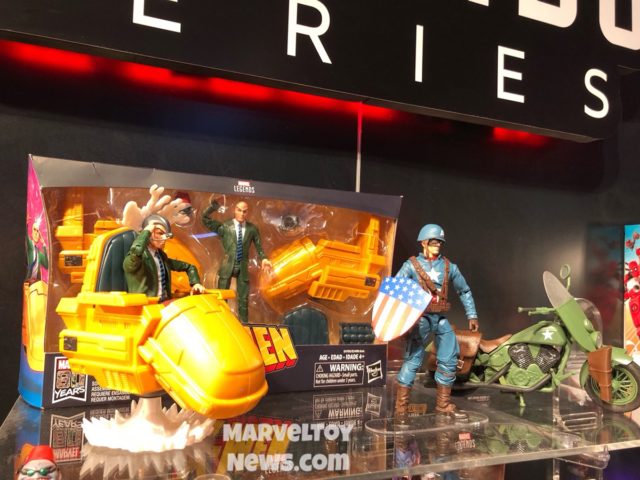 The deco choices for the bike look terrific, and those saddlebags are winners. All-around, this might be my favorite one of the four (five if you count the Deadpool scooter) motorcycles Hasbro has done so far in the ML Riders series.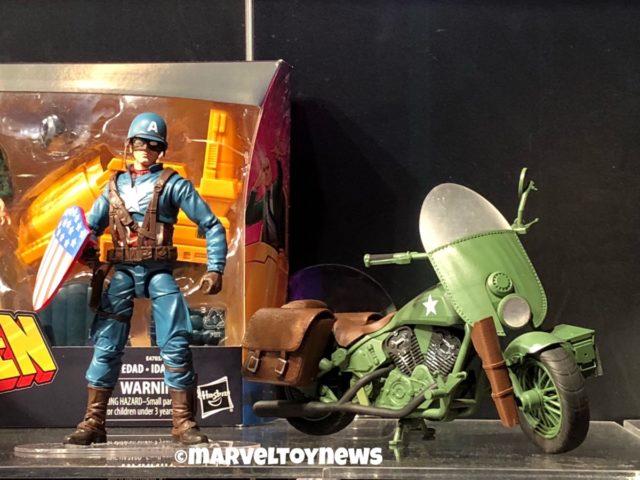 The Marvel Legends Ultimate Captain America and Motorcycle set should be up for order later this year, although Hasbro didn't have any specific release information at Toy Fair last month. I'll post an update and pre-order links once all of the details regarding this set's release are available.
How do you like the sixth entry in the Marvel Legends Riders set? Is this a potential purchase for you later this year, and what other small vehicles would you like to see if the Riders series continues into 2020 with more box sets?
The post Marvel Legends WWII Ultimate Captain America & Motorcycle Revealed! appeared first on Marvel Toy News.