Yesterday had the distinction of being not just one, but two, not-quite-real holidays: April Fool's Day and Deadpool Day! And as unlikely as it seems, Hasbro chose to celebrate this pair of holidays with a pair of very unexpected pre-orders: Spider-Man Retro Marvel Legends Web-Man and a reissue of 80th Anniversary Deadpool are now up for order! These standalone releases won't be for every fan (for different reasons), but some are gonna love them…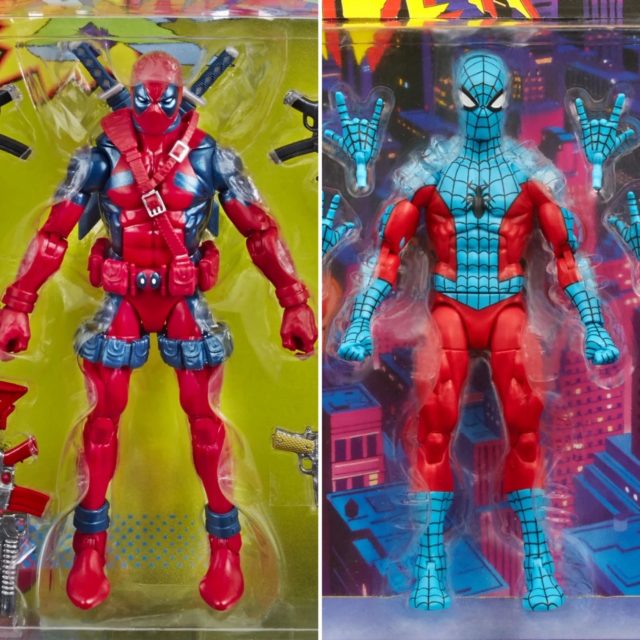 Alright, so, I'm not gonna lie: while I was vaguely aware that yesterday was April Fool's Day (a "holiday" that I never take in good humor and do not celebrate in any way), I had no clue whatsoever that it was "Deadpool Day" until I woke up and suddenly had a bunch of E-Mails from collectibles companies telling me to buy Deadpool merch. Deadpool Day… who knew!
Regardless, Hasbro decided to commemorate both occasions by opening a pair of pre-orders for Exclusive Marvel Legends figures! Let's have a looksie and see if these are worth celebrating…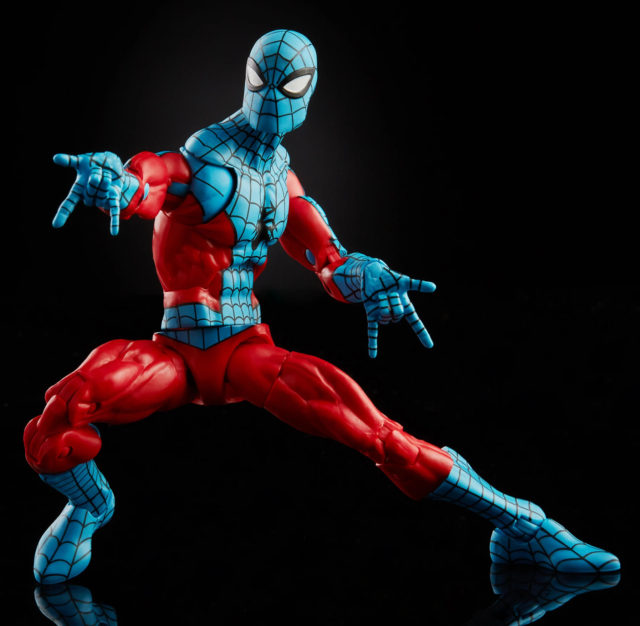 First up, we've got a character that I guarantee 99.9% of all action figure collectors in the world had never heard of until yesterday: Web-Man! For those who don't know him (which is like everyone), Web-Man is the Earth-57780 Spider-Man, who was created in one 1977 comic book when Doctor Doom used his Twin Machine to make an opposite-version of Spider-Man through a one-way mirror (no, really, this is for real).
Spidey Super Stories #25 is unlikely to be on any fan's list of all-time classic Spidey comics, but what the hell–it's April Fool's Day, right? As a "joke" release by Hasbro that is actually a real thing you can buy, I think this is frankly pretty hysterical. It elicits a genuine "WTF" reaction from most fans, which is probably exactly what Hasbro wanted and expected. Love it.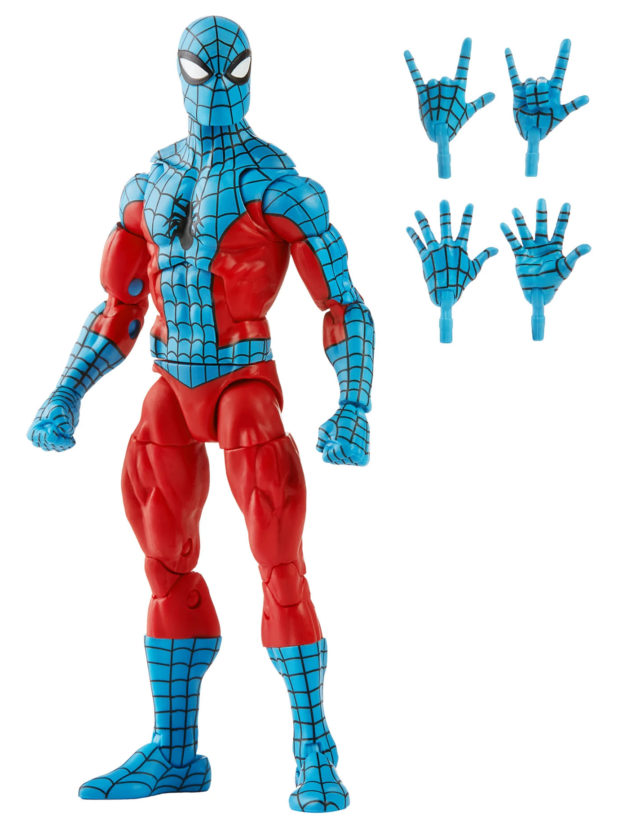 Spider-Man Legends Retro Web-Man includes three pairs of interchangeable hands, including fists, open palms and web-shooting hands. Since we ain't never getting another 6″ action figure of this character, I appreciate the alternate hands–there's never going to be another Spidey with sky blue gloves like these to pack more hands in with, after all.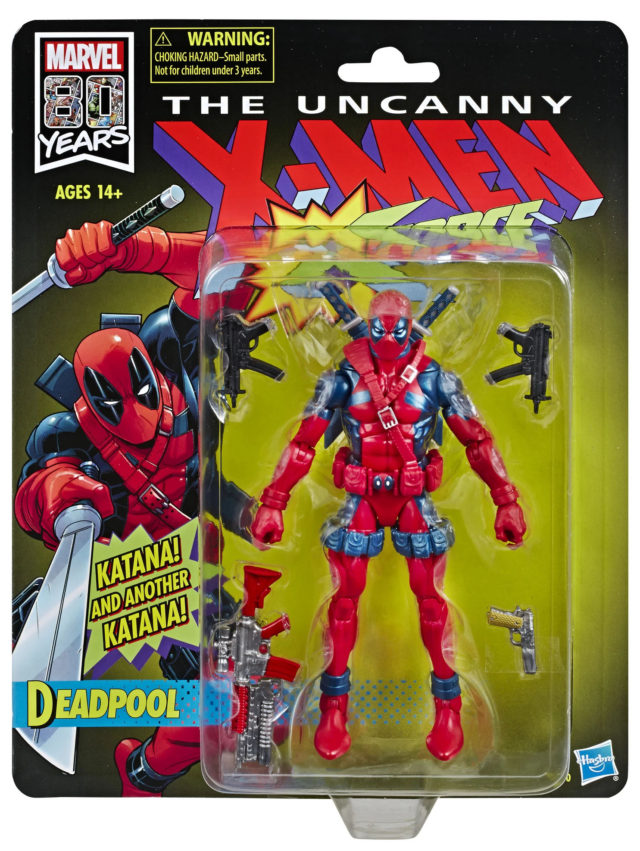 Just like for a wedding, along with something new (and blue) in Web-Man, Hasbro also gave us something… old!… in the form of a reissue of a past 6″ Deadpool action figure! This is the 80th Anniversary Deadpool figure that was released two years ago, back again for a new generation (sort of).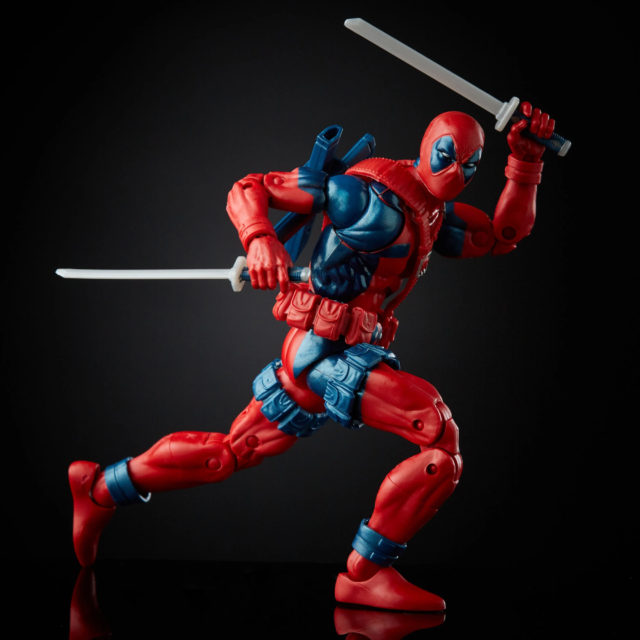 Looking around at aftermarket sales prices, this Retro Deadpool figure was selling for about $45-$55, so there was clearly some demand left for it after the figure sold out the first time. I like the painted guns that this Deadpool looks like and how reminiscent it is of the first-ever toy of Wade from the 90s Toybiz X-Force Series 1 lineup, so I don't really mind seeing this back in production. Though it is a bit of a surprise!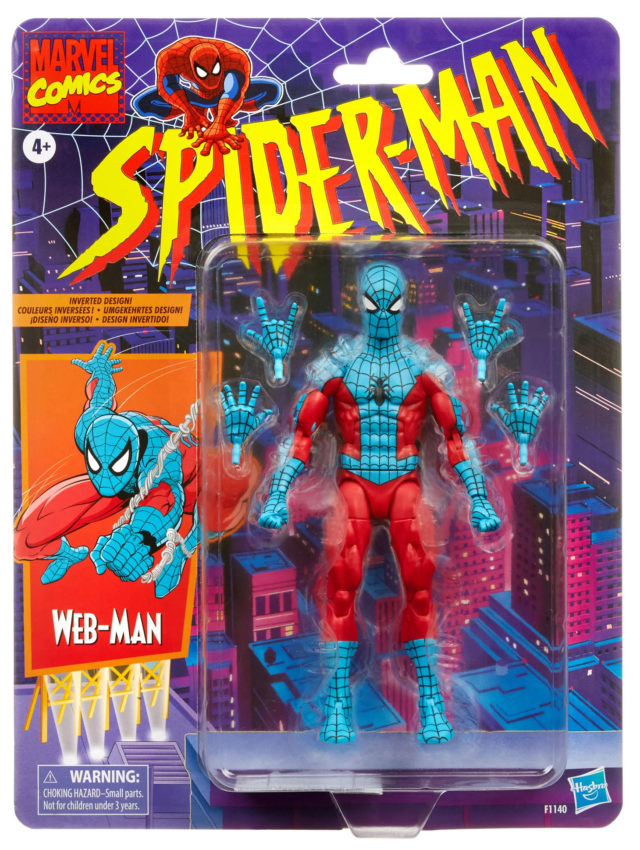 The Marvel Legends Web-Man and Retro Deadpool Exclusive figures are now up for pre-order and will be released in the fall. Both are exclusives, so they'll only be at online and specialty stores and not your local Target, Walmart, Walgreens, etc. I already have a Deadpool Legends Retro figure, so that's a pass for me, but I insta-pre-ordered Web-Man Spider-Man. What an awesome and ridiculous variant!
Anyone hyped up about either of these new "holiday" releases from Hasbro? Who (besides me) is giddy to add another wacky Spidey to their collection? And who is happy to have another crack at Retro Deadpool for MSRP?
The post Marvel Legends Web-Man Spider-Man & Retro Deadpool Exclusive Figures! appeared first on Marvel Toy News.