With New York Toy Fair 2020 just two weeks and change away, I expected Hasbro to hold all their cards close to their vest until the event. Nevertheless, over the weekend images leaked of a new version of the popular 2018 Hasbro Monster Venom Build-A-Figure. And now, those who missed out on the original release and who just wanted a crack at a more "classic" styled iteration have got another chance: the Marvel Legends Venom Build-A-Figure variant is now up for order as a solo figure!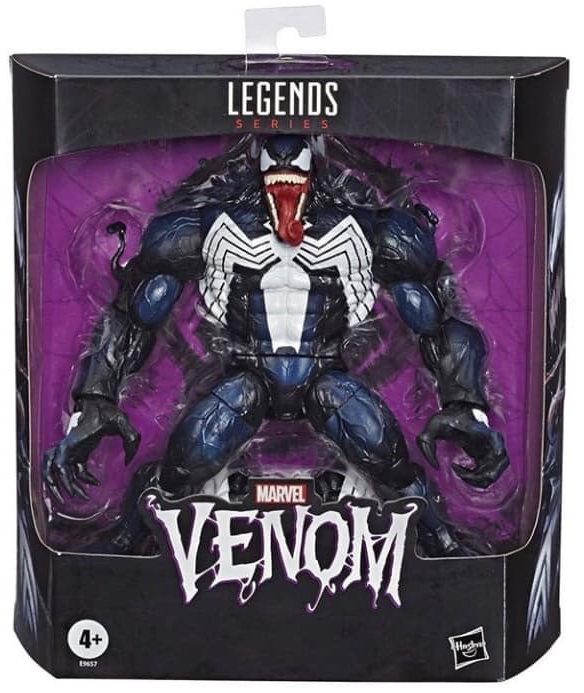 When the inaugural Marvel Legends Venom Series of figures hit stores about a year and a half (I say inaugural because it's a virtual lock that another wave will be out later this year), fandom was a little bit divided on the "Monster Venom" BAF that was the carrot collectors got if they bought all six figures in the wave (including that groovy Spider-Ham).
While I thought the oversized figure was actually pretty fun (he got a B+ review from me, and I stand by it), the iridescent purple paint and stylized modern deco on that version of Venom were not for everyone. Even before the wave hit circulation, a lot of peeps were crying out for a more classic-styled repaint down the road.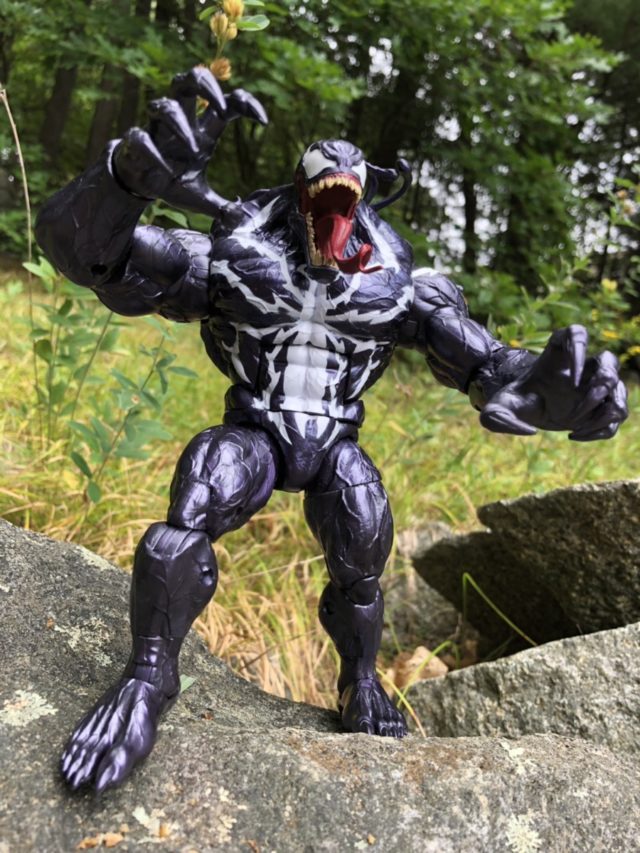 And lo and behold, in a movie year, Hasbro is delivering with basically exactly what those fans asked for (and nothing more, really)! As you can see in my old review photo above, the original release of this figure was super-cool in its own way–but I think this new version (below) is what more people have in their minds' eyes when they think of the Lethal Protector…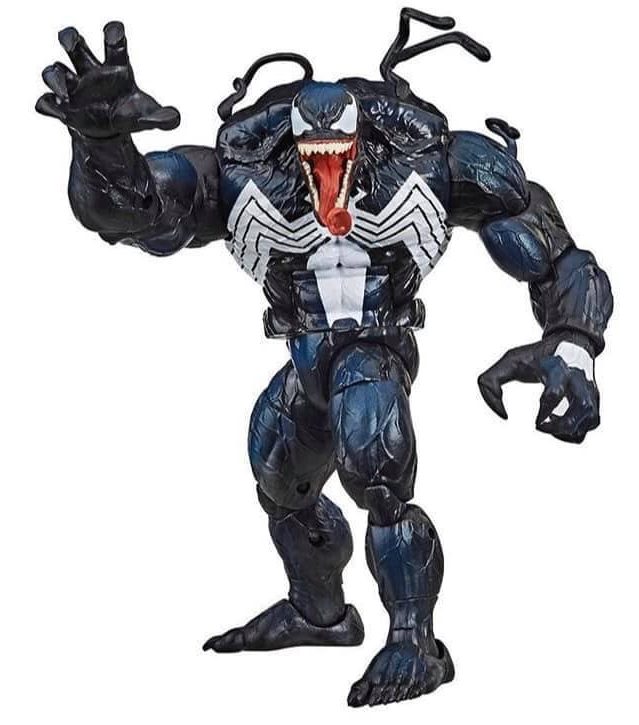 What we have here is a Marvel Legends Venom Build-A-Figure variant in the recognizable black and white color scheme, with the paint deco now giving us the iconic symbol for the character and not the outdated "modern" look.
The Eddie Brock version of Venom has shifted in size and mass numerous times over the years, so the bulky proportions of this figure aren't an issue at all. Sadly, we don't get a new head or hands, though, which is a bit of a bummer. I think the head sculpt still works well enough for this variation of the character, but I don't think the claws are ideal for Eddie Brock Venom.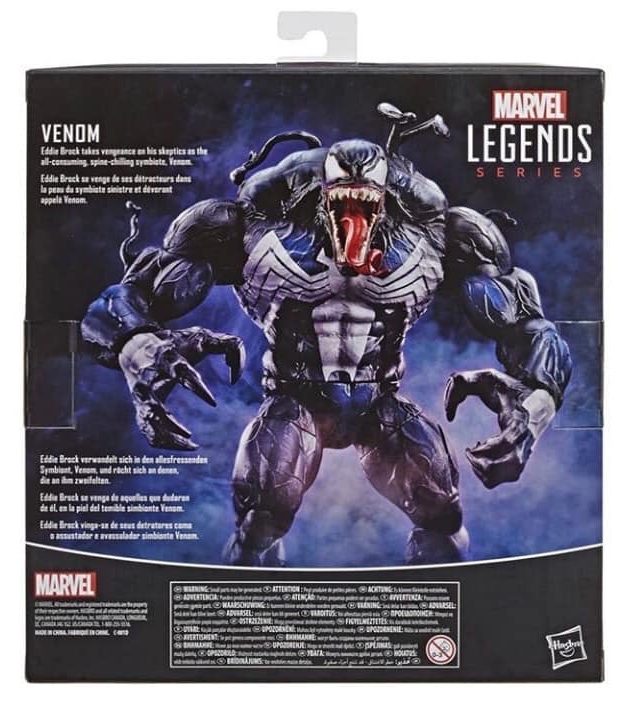 The Marvel Legends Venom deluxe figure is now up for order, and will ship out in March 2020. Given that some collectors were still paying upwards of a hundred bucks on eBay for the original BAF iteration of this figure, I don't think it takes a genius to realize that this easy-to-get reissue with the exponentially more popular color scheme and design is going to be a hot ticket. This was an excellent choice by Hasbro for a refreshed re-release, and is gonna sell like hot cakes.
Any ruminations on this new repaint of Monster Venom, Marvel collectors? Is this the version of the character you wanted all along, or are you satisfied with the purple BAF we got in 2018? And is this a worthwhile repaint for Hasbro to tackle in your eyes, or do you feel like this is a lazy effort?
The post Marvel Legends Venom Build-A-Figure Reissue Up for Order! appeared first on Marvel Toy News.